At the beginning of the year, I knew I had put on a few pounds. I usually eat a healthy diet, but the holidays can do that to you, ya know? And then I was offered a chance to review the book, Always Eat After 7PM by Joel Marion and I was excited. I knew if I could just boost my metabolism, the extra pounds would drop quickly.
And they did!
This is a sponsored post on behal of Always Eat After 7pm, but all opinions are my own.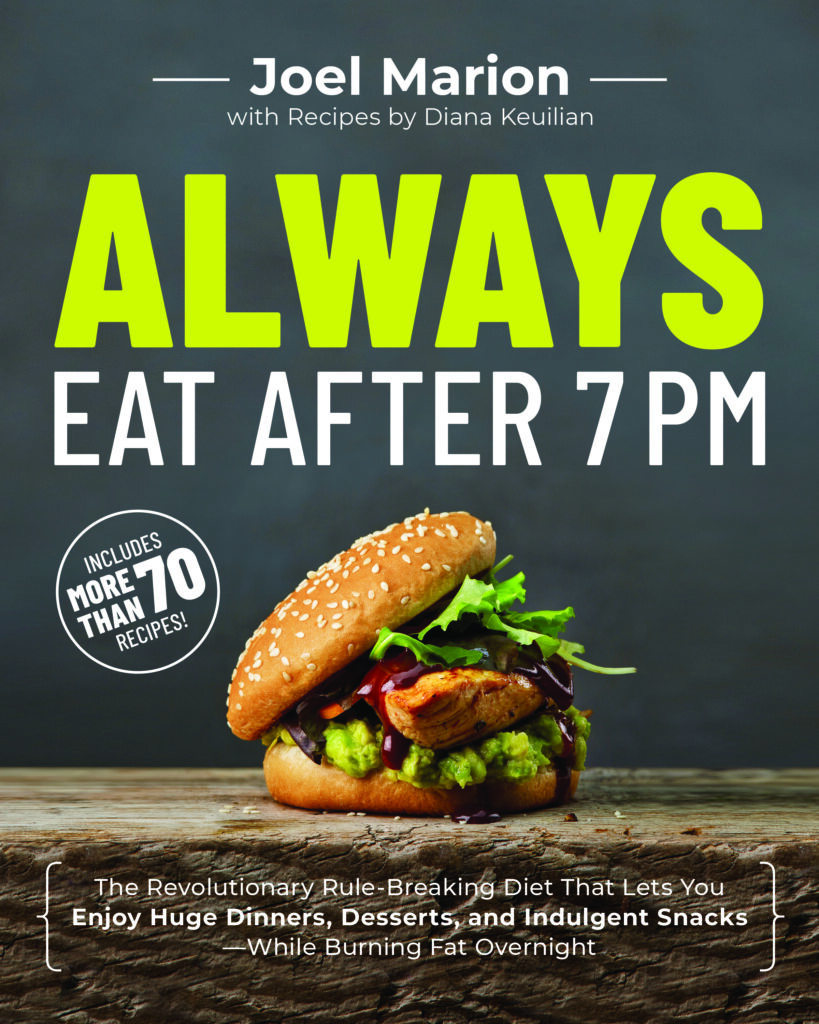 To be honest, It was the name of the book that intrigued me the most. Due to our schedules, we almost always eat dinner after 7pm and I always thought was bad.
Chapter 1, in the book dispels the myth of eating food after 7 immediately. Joel provides evidence of studies that prove the opposite is true. As it turns out, it's perfectly okay to eat a full nutrient dense dinner after 7.
Check out this short video where Joel explains the science behind it.
I consider myself a un-dieter, but this is a diet that I can follow because you can eat everything! Yes, that's right there are no restrictions. In fact, here is a quote from the book that totally resonates with me about diets.
"Fact is, most diets are extremely narrow with regard to food choices and variety, and many even limit entire macronutrients altogether over the course of the entire program (think low-carb and low-fat diets). Three months with no carbs? No thanks. Such practices not only are entirely unnecessary, but make for a miserable unsustainable experience."
The Always Eat After 7PM plan consists of a 14 day acceleration phase to kick start the program so that you can see quick results. This is where you will learn exactly what foods to eat and when to achieve your goals. The lifestyle phase will keep the weight off for good.
Follow along with me over the next few weeks as I keep you updated on The Always Eat After 7PM" The Revolutionary Rule Breaking Diet That Lets You Enjoy Huge DInners, Desserts, and indulgent Snacks – While Burning Fat Overnight is now available to purchase.
Learn more about the book and purchase it here!