Planning your dinners for this week? Check out our list of dinner ideas to help you stay organized! This list includes easy and delicious dinners with suggestions for meal prepping and freezing.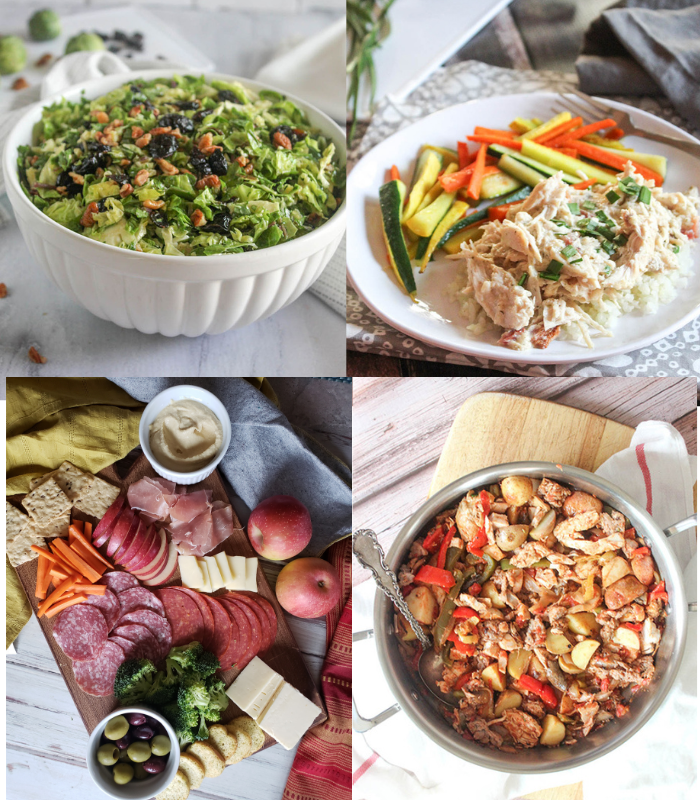 Tips For Meal Prepping and Using Leftovers
Make a double batch of eggplant meatballs and freeze them for later use.
Crack chicken is so versatile, make a big batch and use it on top of salads, in wraps, nachos served orver rice or pasta. It also freezes well!
Make extra rice when you serve crack chicken and use it in the lettuce wraps.
Kale and burssels sprout salad will last for a few days, make it early in the week and serve it with the charcuterie board for a fun dinner. Save leftover salad for lunch the next day.
How to Revive Limp Vegetables
Do you have some produce that's been in the fridge a little too long? You can revive vegetables by soaking them in ice water to make them cripsy again. This is a great technique for lettuce, celery and herbs.
Make Your Meal Planning Easy!
To make your meal planning easy, I put together a meal planning sheet and a shopping list which you can grab below.
Save Your Recipes
Did you know that you can bookmark and save your favorite recipes on Simple and Savory? Just click on the share icon on the bottom right screen on the recipe post.
To find the recipes that you bookmarked, simply click on the heart or share icon and your saved recipes will appear along with a search bar!