Cooking dinner every day can be a hassle, especially if you have a busy schedule. With these meal ideas, organizing your week's cooking will feel easier.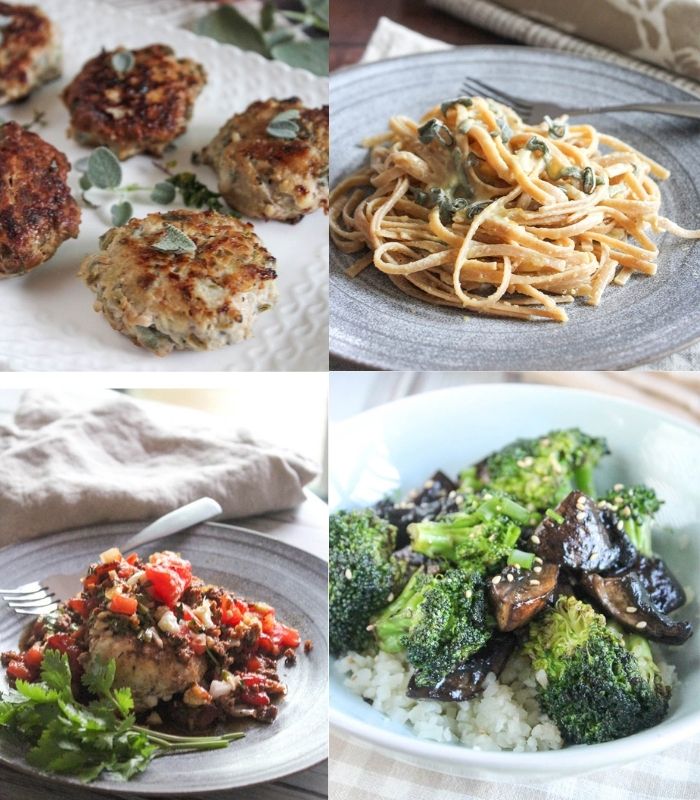 Tips For Meal Prepping and Using Leftovers
Make the salsa for the chicken ahead of time and store it the refrigerator for up to three days. Cook the sausage too! When it's time to make dinner, brown the chicken in a skillet and top it with the prepped ingredients.
Freeze leftover pumpkin sage pasta sauce for a quick and easy dinner.
Make a double batch of the turkey sausage, cook them and freeze them. They are quick and easy to reheat for a quick dinner.
Frozen Bananas
Did you know that frozen bananas make wonderful creamy ice cream when they are pureed in a food processor? Here's how to do it:
Remove the peel and cut the banana into slices or chunks, place them into an airtight container and freeze them until they are solid.
Once the banana pieces are frozen place them into a food processor and pulse them to break them down.
Continue to pulse until they begin to look pasty. Scrape down the food processor bowl and blend until the banana is the same texture as soft serve ice cream.
Make Your Meal Planning Easy!
To make your meal planning easy, I put together a meal planning sheet and a shopping list which you can grab below.
Save Your Recipes
Did you know that you can bookmark and save your favorite recipes on Simple and Savory? Just click on the share icon on the bottom right screen on the recipe post.
To find the recipes that you bookmarked, simply click on the heart or share icon and your saved recipes will appear along with a search bar!