This week I have five easy and quick recipes. These recipes can all be completed in less than an hour, and will help to make your life easier!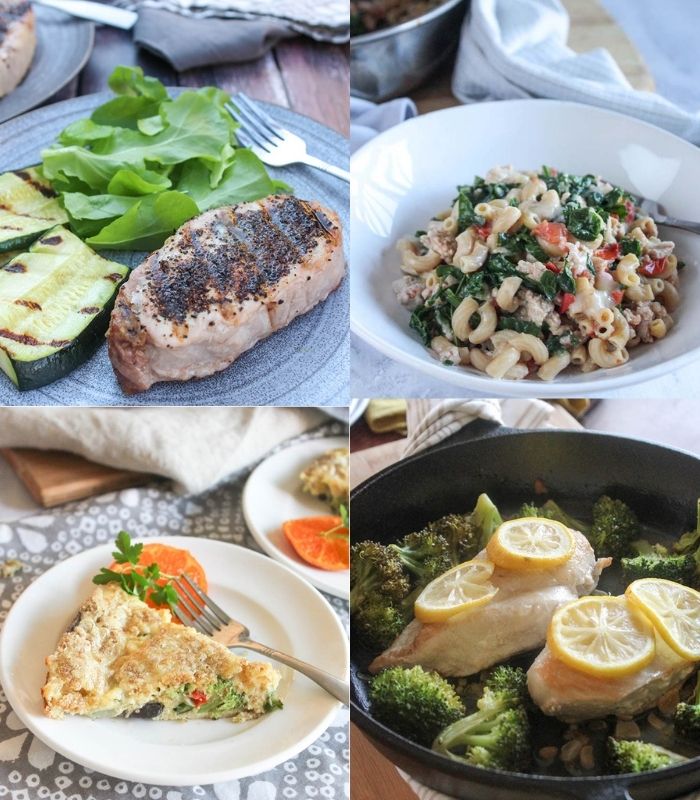 Tips For Meal Prepping and Using Leftovers
Many of these recipes have broccoli and mushrooms in them, cut them up early in the week so that it's ready to go when it is time to cook.
If you have time early in the week, cook the ground chicken for the pasta casserole and store it in the refrigerator for up to three days.
Tip - Measure Your Vegetables
When following a recipe that asks you to include a recommended amount of vegetables, it can be confusing to know how much they mean. A general rule of thumb is that is if a recipe calls for 1 cup of diced carrots, then you would dice the first and then measure out one cup. If it calls for one carrot diced, then you would dice up one carrot. Most recipes are forgiving though, so don't stress over getting the perfect amount!
Make Your Meal Planning Easy!
To make your meal planning easy, I put together a meal planning sheet and a shopping list which you can grab below.
Save Your Recipes
Did you know that you can bookmark and save your favorite recipes on Simple and Savory? Just click on the share icon on the bottom right screen on the recipe post.
To find the recipes that you bookmarked, simply click on the heart or share icon and your saved recipes will appear along with a search bar!