This week, I have put together a list of easy recipes to add to your meal plan. Some of these recipes are ones that can be made ahead of time or doubled for later use in the week or can even be frozen for future dinners; when you want to eat them just heat them up.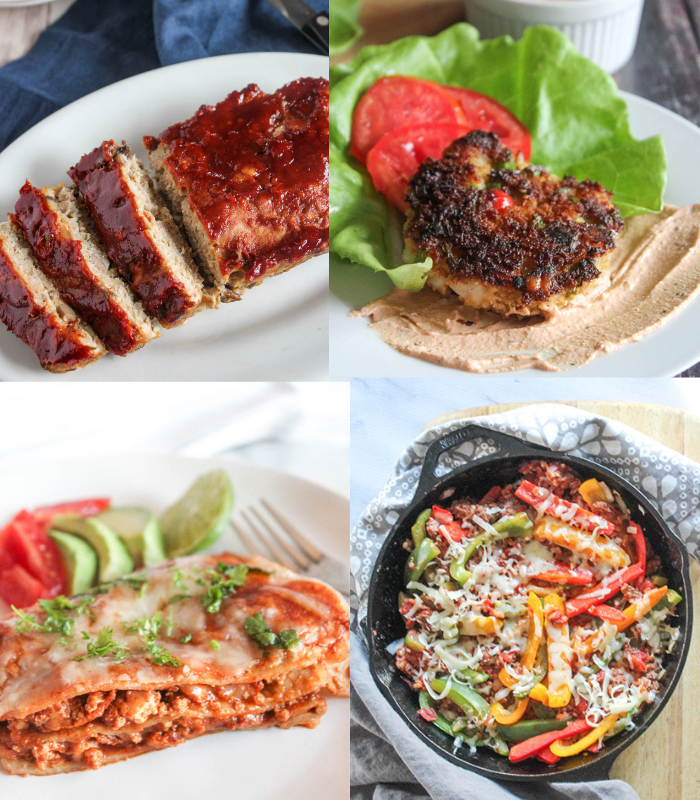 Tips For Meal Prepping and Using Leftovers
Chop the vegetables for the shrimp cakes, meatloaf at the same time. Store them in the refrigerator for up to three days.
Make the chuck roast when you have enough time to cook it. This is a great dish for leftovers. Serve leftover shredded meat in quesadillas, or add more carrots, some peas and top it with mashed potatoes.
Leftover turkey meatloaf is also delicious in sandwiches or salads.
Cooking Tip!
Make a game plan before you start cooking. Get your ingredients organized and measured. Next, figure out which tasks take the longest, and start with them first. Work your way back to the shortest tasks and the finished recipe.
Make Your Meal Planning Easy!
To make your meal planning easy, I put together a meal planning sheet and a shopping list which you can grab below.
Save Your Recipes
Did you know that you can bookmark and save your favorite recipes on Simple and Savory? Just click on the share icon on the bottom right screen on the recipe post.
To find the recipes that you bookmarked, simply click on the heart or share icon and your saved recipes will appear along with a search bar!