Start your day off right with a healthy and nourishing dragonfruit acai bowl,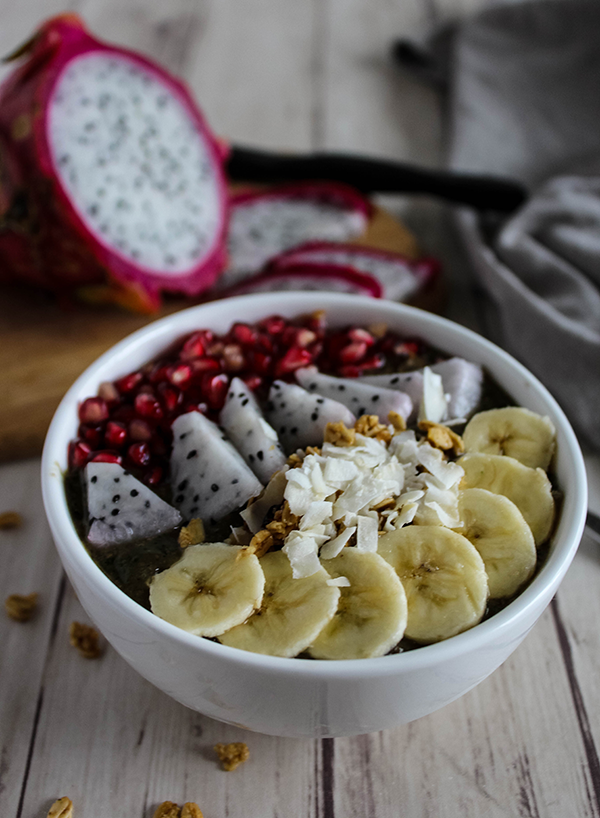 Thank you Melissa's Produce for sending this bounty of #FreakyFruit so that I was able to make this dragonfruit acai bowl.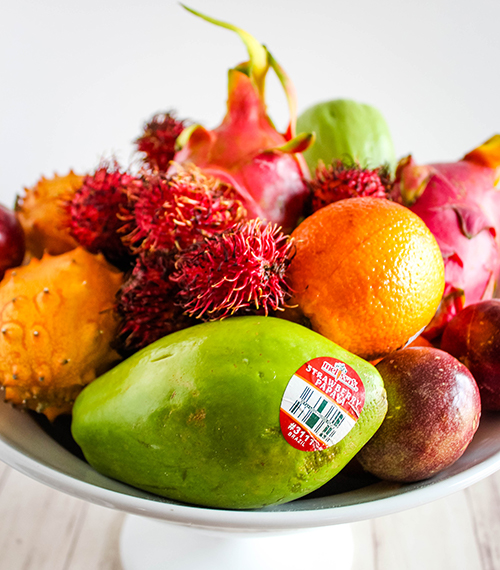 An acai bowl is a thick smoothie that's made with fruit, acai puree or powder then topped with granola, fruit, nuts, chocolate or nut butters. Store bought acai bowls taste delicious good, but they are full of added sugar. They are super easy to make at home, and you can control the ingredients, and they still taste delicious. This acai bowl has no added sugar, it's naturally sweetened by the fruit.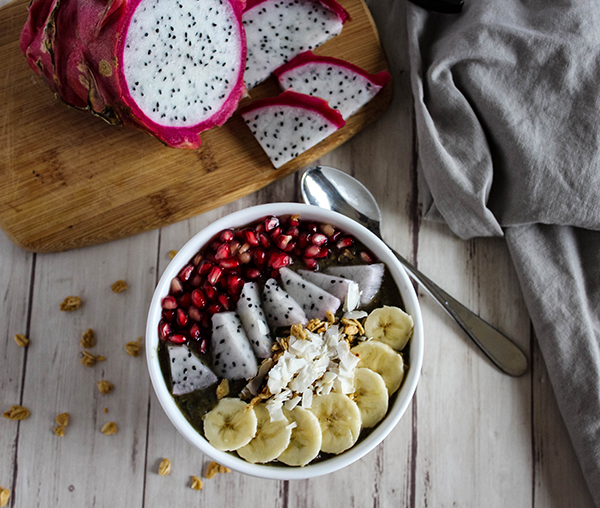 Frozen banana slices and avacodo thicken up the acai bowl while the dragonfruit adds a subtle tropical fruity flavor. Spinach is always an ingredient in my acai or smoothie bowls, but if that's not your thing, you can leave it out.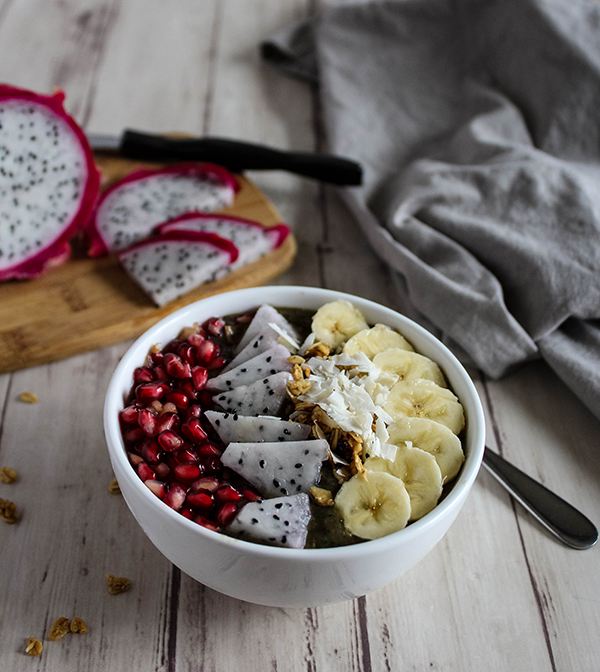 Homemade acai bowls are perfect for a quick and healthy breakfast that will keep you feeling full all morning long. Blend up a double batch and you will have breakfast for two days!
.
Special Diet Notes: This recipe is gluten-free, dairy-free and vegan.
Change it up: Nut milk or dairy milk can be used in place of water. Yogurt can also be substituted for the avocado for an extra punch of protein.
If you like making smoothie bowls for breakfast as much as I do, try out this Pomegranate Blueberry Smoothie Bowl or this Strawberry Chocolate Smoothie Bowl
Blood Orange Whiskey Smash by Ellen at Family Around the Table
Chayote and Cuitlacoche Enchiladas by Sue at Palatable Pastime
Dragon Fruit Acai Bowl by Anne at Simple and Savory
Dragonfruit Sorbet by Wendy at A Day in the Life on the Farm
Freaky Fruits Cocktail in a Horned Melon Cup by Heather at Hezzi-D's
Books and Cooks
Freaky Friday Muffins with Cherimoya by Terri at Our Good Life
Passionfruit Lemon Loaf Cake by Amy at House of Nash Eats
Spicy Prawn and Freaky Fruits Noodle Salad by Camilla at Culinary
Tropical White Cake with Dragonfruit Buttercream by Carlee at Cooking with Carlee