Easy Cream of Broccoli Soup is thick, creamy, healthy and super easy to make.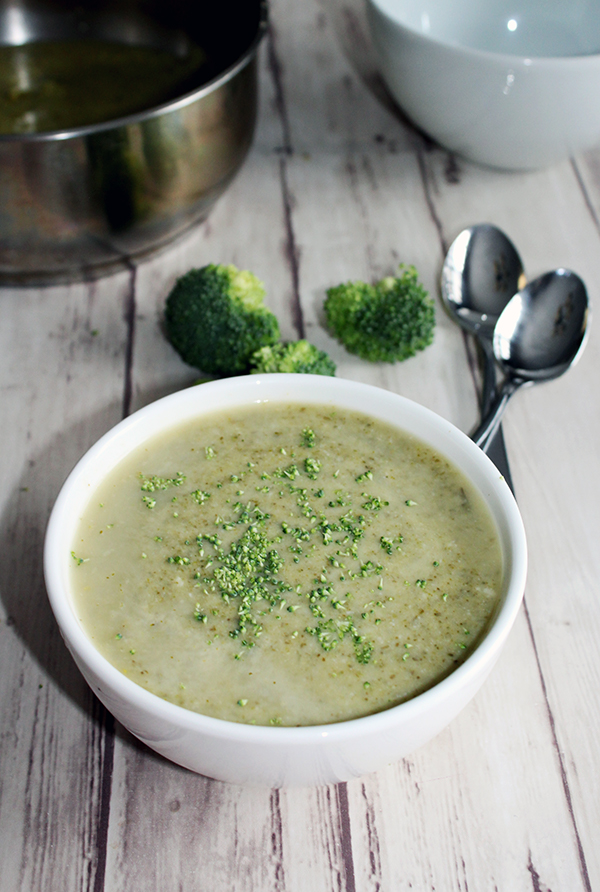 When the weather gets cold, I switch my lunch routine from salads to soups. I make a big batches of soup often so that I have some kind of warm comforting soup ready for lunch. This cream of broccoli soup has the soup of choice lately. Another favorite is this Sl Spicy Chicken Tortilla Soup.
Easy Cream of Broccoli Soup

Most recipes for cream of broccoli soup use a lot of cream, and I'm in it for the broccoli. After trying a few things out, I discovered a way to use a small amount of cream and a lot of broccoli. The trick is to puree the broccoli and add a little bit of cream. The result is a bowl of thick and creamy broccoli soup that tastes delicious.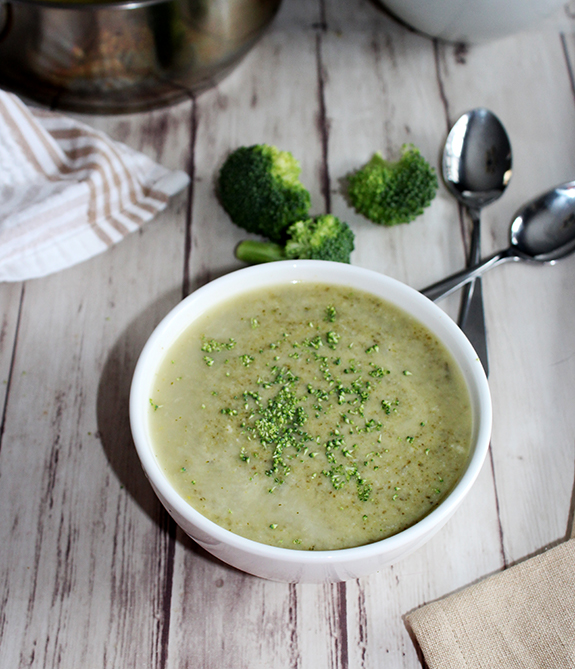 This soup is so easy to make. In less than an hour, you can have a piping hot bowl of creamy, healthy and delicious soup. Store the soup in the fridge for few days, or freeze for up to three months.
In honor of National Soup Swap Day, I'm sharing some of my blogging friends soup swap picks...