This week's easy healthy dinner ideas are fast and flavorful and perfect to get you in and out of the kitchen quickly! Each dinner recipe can be doubled and used again during the week for lunch or another dinner.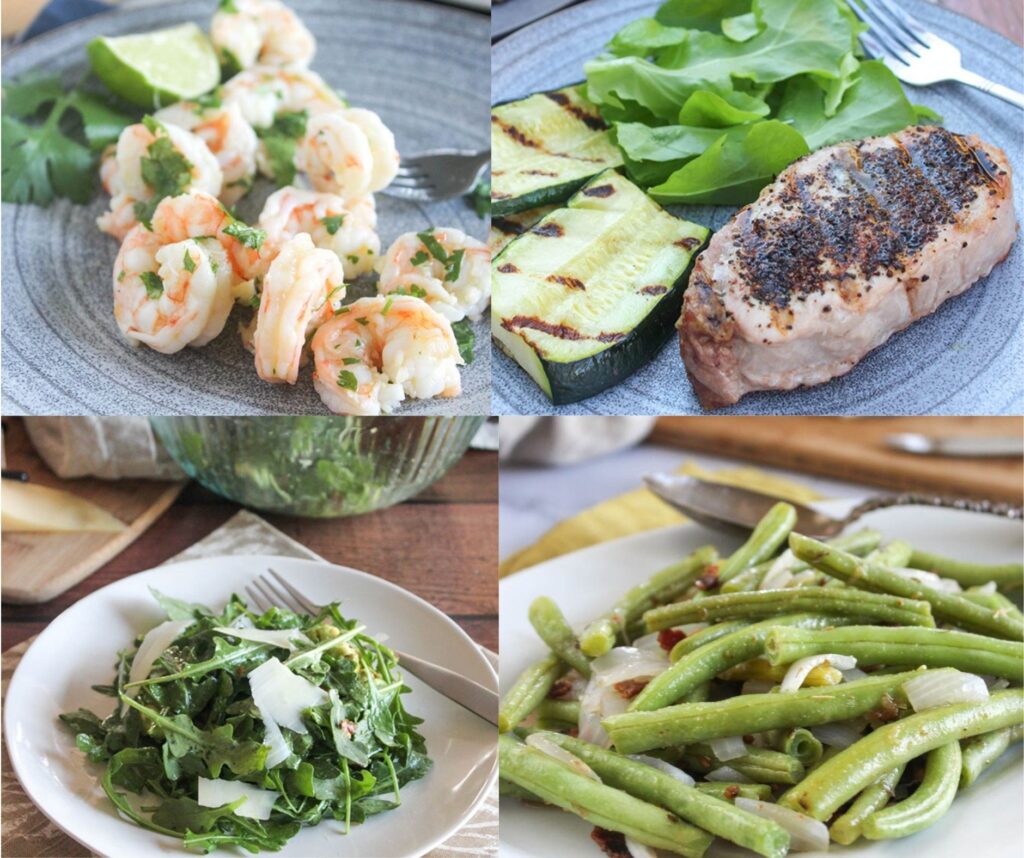 Meal Prep Tips
If you are anticipating a busy week, make the egg roll filling on the weekend and heat it up for a quick and easy dinner.
The shrimp can be cooked a few days ahead of time and tossed with cilantro, lime, and oil just before serving. Extra cilantro lime shrimp tastes great leftover in a shrimp salad.
The arugula salad is a side dish suggestion, and can easily be turned into a full meal when it's topped with grilled chicken or seafood.
Side Dish Idea - No Recipe Required
Sauteed zucchini and carrot strips. Cut one small to medium-sized zucchini and 1 to two carrots into strips add them to a skillet that's been heated with a tablespoon of olive oil. Toss them around in the pan for a few minutes until they are crisp-tender.
Make Your Meal Planning Easy!
To make your meal planning easy, I put together a meal planning sheet and a shopping list which you can grab below.
Save Your Recipes
Did you know that you can bookmark and save your favorite recipes on Simple and Savory? Just click on the share icon on the bottom right screen on the recipe post.
To find the recipes that you bookmarked, simply click on the heart or share icon and your saved recipes will appear along with a search bar!