It may have been a gloomy morning, but it was an enjoyable one as I visited Profeta Farms in Readington Township, NJ.
This is the first post of what I intend to be many as I visit local establishments and share my eat and drink local adventures. If you live in New Jersey, I hope that you will visit some of these places too. For those of you that don't live in New Jersey, I hope these posts will inspire you to look for and support local food and drink in your area.
I am fortunate to live in an area where there is an abundance of farms which makes it very easy for me to purchase locally raised/grown food throughout the year. Profeta Farms is one of the farms that can make this happen. They are open year-round, and 7 days a week.
Founded in 2012, Profeta Farms is located on Route 202 in Readington New Jersey. They are a certified organic farm that is committed to standards that are above and beyond certified organic.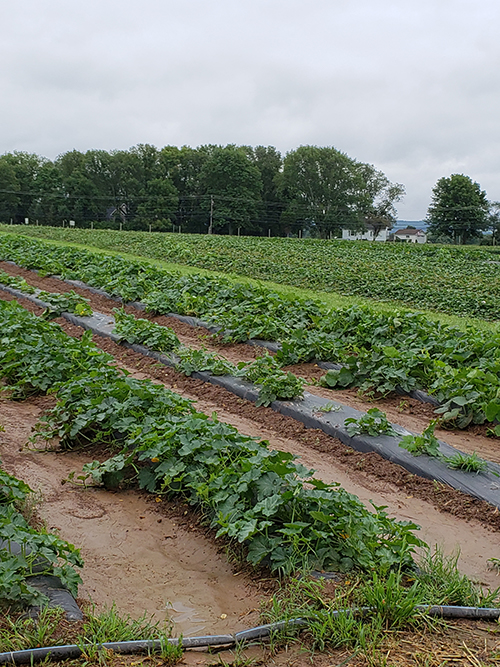 Their focus is on regenerative agriculture which, simply put, is an approach to agriculture that promotes improving soil health. Profeta Farms' goal is to create a diverse food system that promotes not only healthy soil but plants, animals, and people as well. I was able to see this first hand on a Sunday tour as we traveled through their property to see how they raise our food.
Profeta Farms Tour
Every Sunday throughout the summer Profeta Farms offers a farm tour which lasts about an hour. It's an informative, yet leisurely tour of the farm. Below are the highlights of my tour.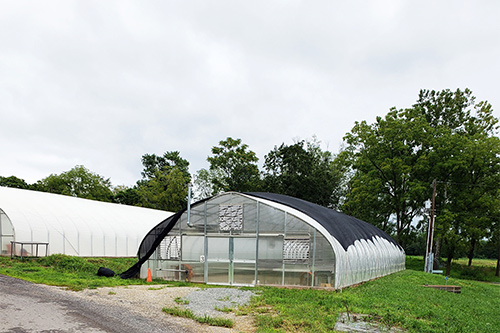 The greenhouses above are empty now, but this is where the crops begin in the spring. Once the plants are strong enough, they are transplanted to the fields.
The Crops at Profeta Farms
We rode past a wide array of crops including squash, corn, peppers, and cover crops.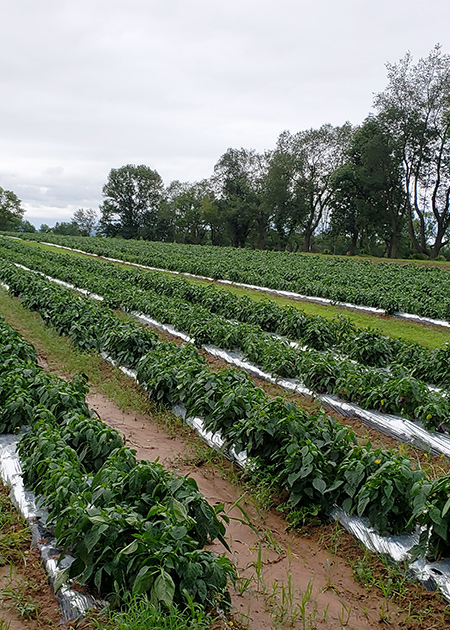 Above are never-ending rows of pepper plants. There are so many plants that you can actually smell the peppers as you ride by.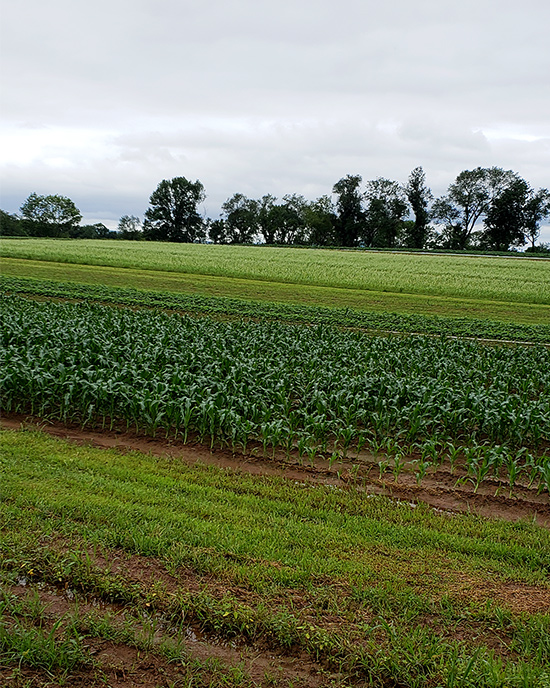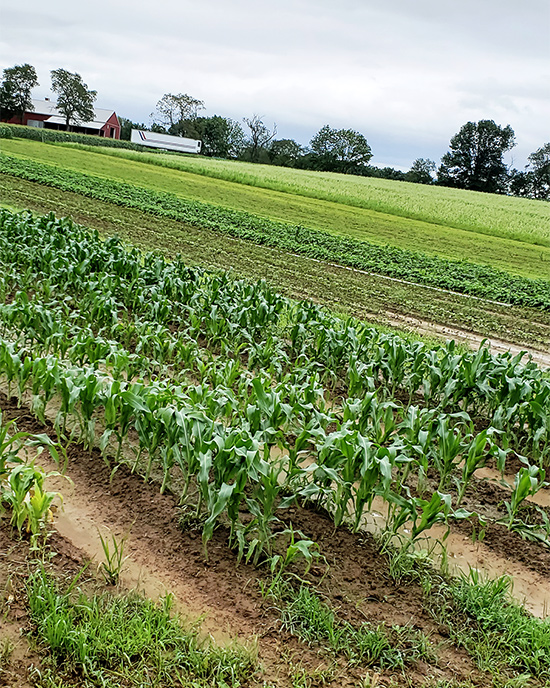 The two photos above are young corn plants and off in the distance are cover crops. Cover crops contain plants that will slow down soil erosion and improve soil health. These plants are planted in a crop after the crop has produced food.
The Livestock at Profeta Farms
All livestock is humanely raised at Profeta farms. The pigs live in the woods, cows are free roaming grass fed, and the chickens are free to roam as well. Here's what we saw along the tour.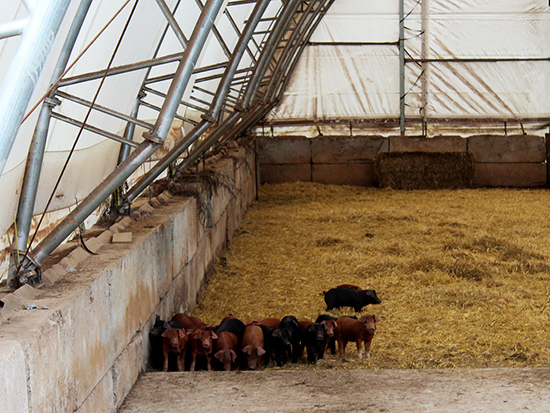 Baby pigs that are about 8 weeks old, and have recently been separated from their mother.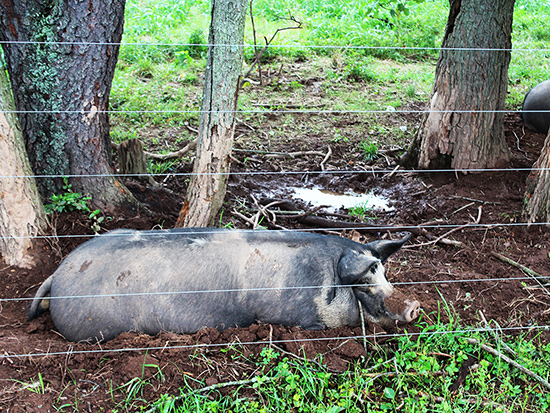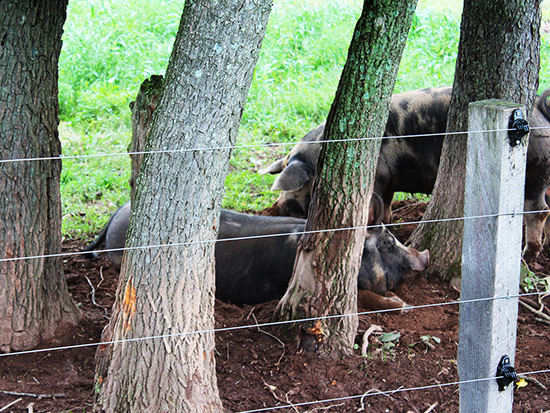 The two photos above are female pigs enjoying the day in their natural habitat.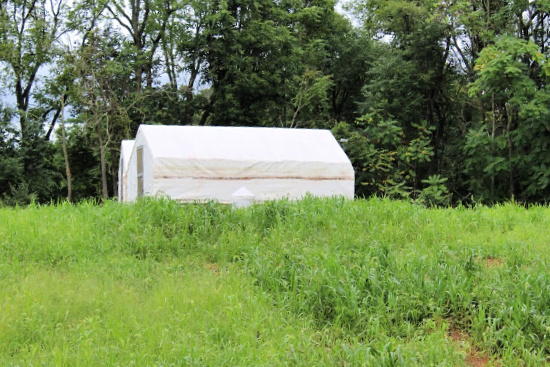 This is where the chickens live, they did not come out to see us. If they did we would have seen this . . .
The Market at Profeta Farms
Profeta Farms is in the process of constructing a 25,000 square foot onsite full-service Market. The market will carry a selection of farm fresh raw products, meats, cheeses, organic baked goods as well as freshly prepared foods for those on the go.
Currently, there is a food truck with some amazing selections of fresh and organic food such as veggie burgers, hamburgers, salads. We tried the sweet potato fries and they were so good! There is also a small farm market which is stocked with fresh vegetables, dairy products, and meats.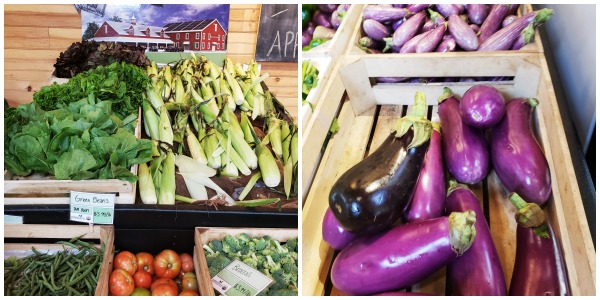 I picked up some fresh romaine lettuce and some eggplant while I was at the farm and made these meatballs, which I served with my super easy Caesar salad, the recipe is below.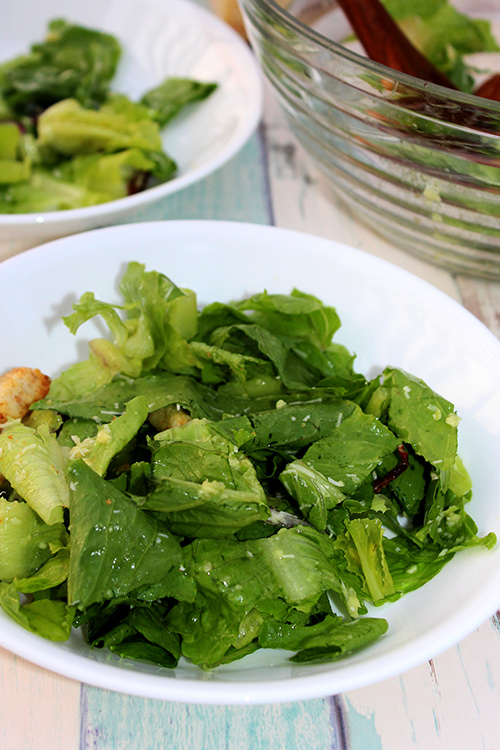 [tasty-recipe id="15113″]
Special Diet Notes: This recipe is naturally gluten-free. For a vegetarian version, omit the bacon or use mushroom bacon. For a Vegan version in addition to omitting the bacon, substitute the cheese with nutritional yeast.
Profeta Farms In A Nutshell:
Profeta Farms is Located at: 803 US 202, Readington, New Jersey
Hours: Open Daily from10:00 am to 6:00 pm
Products Offered: Locally raised organic fresh produce, meats and dairy products
CSA: No
Growing Practices: Certified Organic/Pasture Raised/Grass Fed
Website: https://www.profetafarms.com