Are you ready for this week's meal picks? I have slow cooker recipes, pasta, veggie sandwiches and tasty buffalo chicken nachos.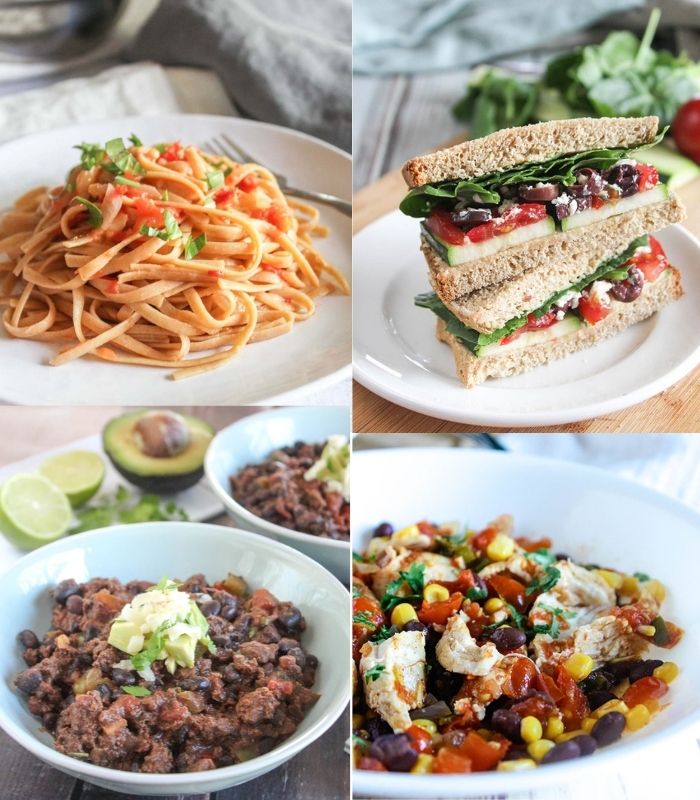 Tips For Meal Prepping and Using Leftovers
Make a double batch of bison chili and Southwestern chicken. Both freeze well and taste great in a salad, tacos or on top of chips for nachos.
The veggie sandwiches are perfect for a quick and delicious meal. Pile on the veggies and enjoy with salad on the side.
Buffalo chicken nachos are a tasty appetizer, and are also a good dinner option and a great way to use up leftover chicken.
How to Roast Red Peppers
Roasted red peppers make an excellent topping for pizza, sandwiches, burgers, quesadillas, and they taste great on their own. Did you know it's easy to roast peppers yourself?
Fresh roasted peppers taste much better and you can roast only what you need so you don't have a jar of peppers in your fridge that seem to go bad quickly.
Here's how to roast red peppers:
Wash, dry and cut the peppers in half, remove the seeds.
Place the pepper halves onto a hot grill and grill on high for about 15 minutes until the skin is black and lifting away from the flesh.
Remove them from the grill and place them into a brown paper bag to cool.
Once they are cool, peel the blackened skin off and enjoy!
Make Your Meal Planning Easy!
To make your meal planning easy, I put together a meal planning sheet and a shopping list which you can grab below.
Save Your Recipes
Did you know that you can bookmark and save your favorite recipes on Simple and Savory? Just click on the share icon on the bottom right screen on the recipe post.
To find the recipes that you bookmarked, simply click on the heart or share icon and your saved recipes will appear along with a search bar!