This week, I have put together a list of recipes that will help you get ready for the week. You can prepare a double batch to use up during the week, or store them in your freezer. So, when it's time for dinner, all you need to do is heat them up!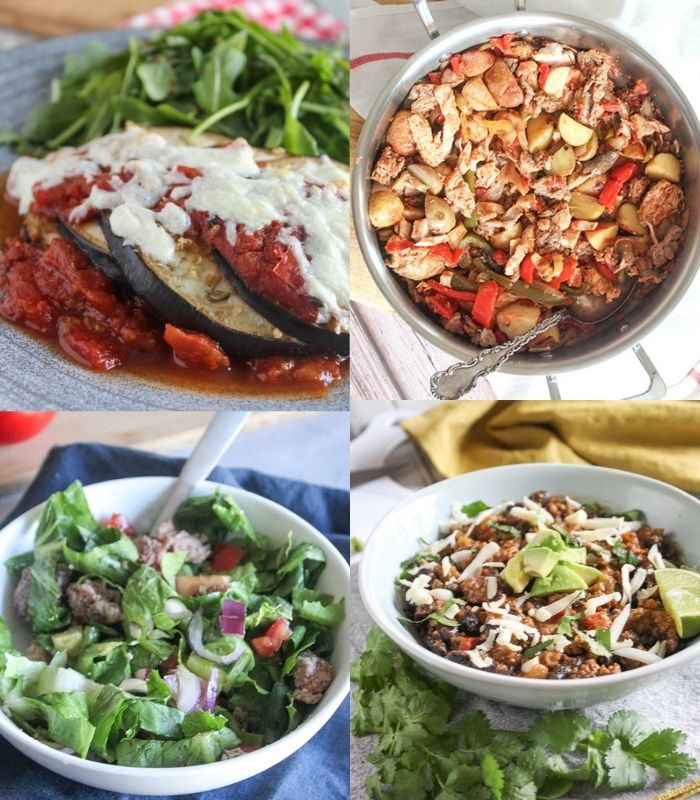 Tips For Meal Prepping and Using Leftovers
Cut up the vegetables to use in multiple recipes early in the week. Store them separately in airtight containers inthe refrigerator forup to four days.
No Recipe Fritatta Dinner
This is a great way to use up leftover veggies before your next trip to the supermarket. This is perfect for leftover roasted, grilled, or sauteed veggies, or fresh vegetables that need to be used up. Here's how:
Preheat your oven to 400 degrees f.
Whisk together 2 eggs per person and milk (dairy or non-dairy) in a bowl.
Season the eggs with your favorite herbs.
Heat some olive oil in a cast iron or oven proof skillet.
Toss the vegetables and oil in the skillet and add the eggs.
Give the eggs a quick stir to make sure they are evenly distributed in the skillet, and sprinkle on some cheese.
Place the skillet into the hot oven and bake until the eggs are cooked through (10 to 15 minutes).
Make Your Meal Planning Easy!
To make your meal planning easy, I put together a meal planning sheet and a shopping list which you can grab below.
Save Your Recipes
Did you know that you can bookmark and save your favorite recipes on Simple and Savory? Just click on the share icon on the bottom right screen on the recipe post.
To find the recipes that you bookmarked, simply click on the heart or share icon and your saved recipes will appear along with a search bar!