This week I put together a list of recipes that will help prepare for the week. Some are perfect for meal prepping and others require minimal prep time.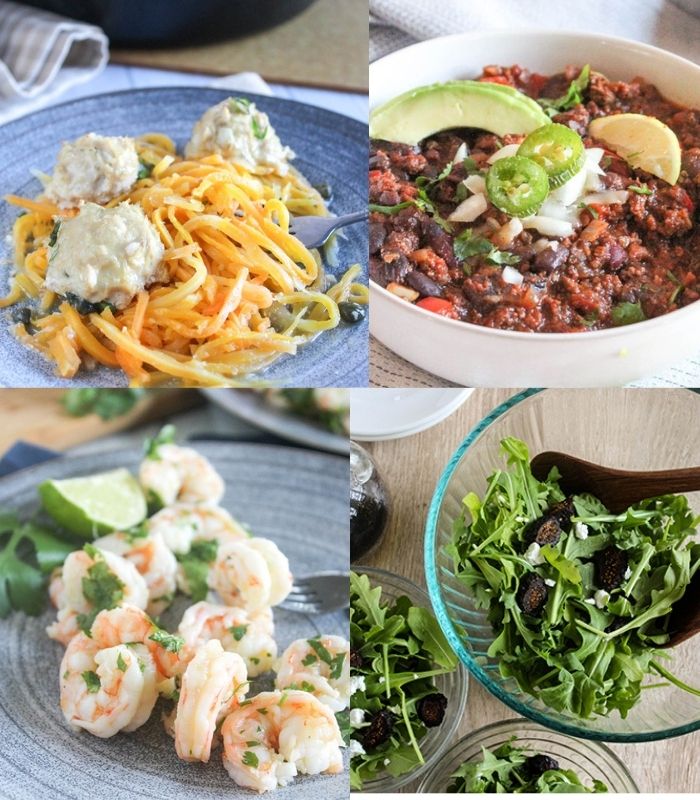 Tips For Meal Prepping and Using Leftovers
Cut up the vegetables to use in multiple recipes early in the week. Store them separately in airtight containers in the refrigerator for up to four days.
Chopped salad is a meal all by itself, and it also tastes great with a charcuterie board and will help you to eat less of the meat on the board. Make extra salad and eat if for lunch the next day.
Cilantro lime shrimp can be prepared a day ahead of time and serve it with an arugula salad and cooked rice, pasta , whole grain or stuff it in a wrap.
Chicken piccata meatballs and chili freeze well. Make extra of these and freeze them for busy nights.
Tip - Plan Out The Whole Meal!
If you are making more than one dish for dinner, take a few minutes before you begin cooking and write out a meal prep list. Check the cooking times, and organize your time accordingly for each recipe. Instead of making one recipe at a time, think about consolidating any overlapping ingredients.
Make Your Meal Planning Easy!
To make your meal planning easy, I put together a meal planning sheet and a shopping list which you can grab below.
Save Your Recipes
Did you know that you can bookmark and save your favorite recipes on Simple and Savory? Just click on the share icon on the bottom right screen on the recipe post.
To find the recipes that you bookmarked, simply click on the heart or share icon and your saved recipes will appear along with a search bar!