Sesame Ginger Iced Tea is a refreshing twist on iced tea that's just perfect to sip on a hot summer day.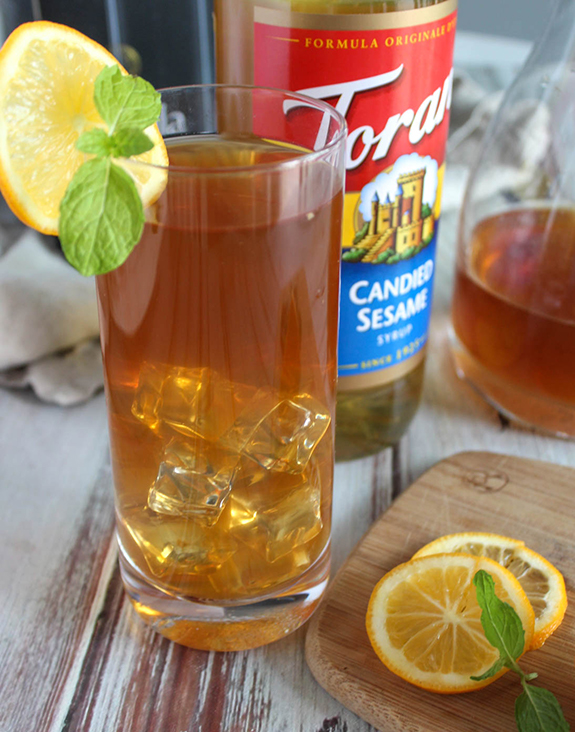 This post may contain affiliate links see our Privacy Policy.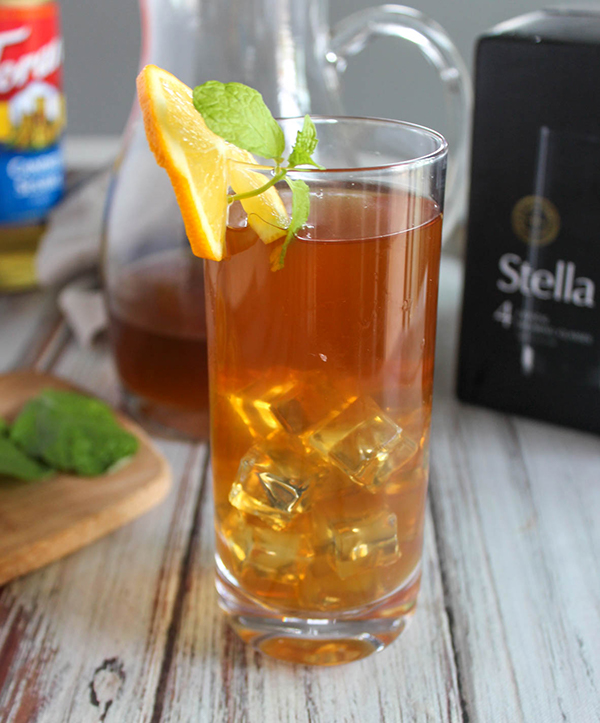 I like to drink iced tea a lot in the summer, at breakfast it's usually a Vanilla Iced Chai Late and at lunch and dinner it's regular iced tea. It's so refreshing and thirst quenching, but the plain old iced tea can get boring after a while. That's why I like to play around with ingredients to change the flavor of iced tea to keep it interesting. The touch of Torani candied sesame syrup adds the right amount of sweetness and flavor to this iced tea without overpowering the taste of tea.
Sesame Ginger Iced Tea is one my new favorites and I'm sure it would be a hit at your next outdoor party. And doesn't it look pretty in these beautiful Stella Highball Glasses from JoyJolt? When you have beautiful glasses like these, it just makes everyhting taste better!
This iced tea recipe is hardly a recipe because you can adjust and adapt the ingredients to suit your taste. If you like your tea a little bit sweet, just add small amount of syrup if you like things sweeter, add a little bit more. If you prefer more ginger, then you can add more ginger.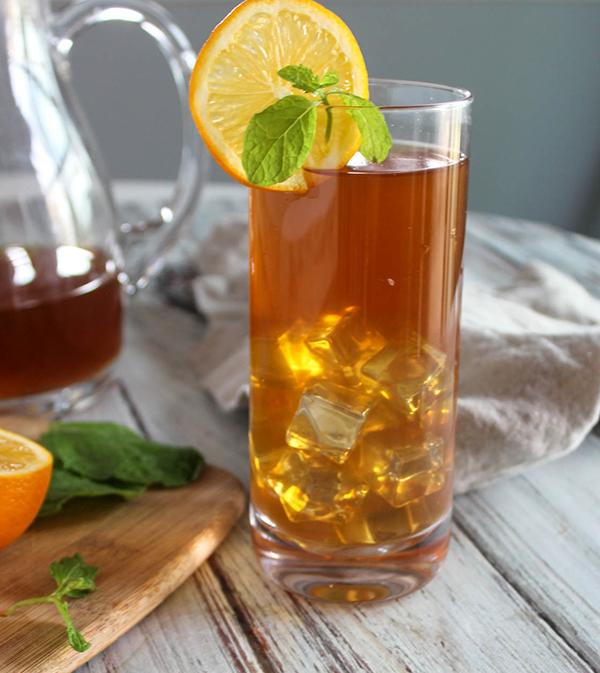 Here is how to make Sesame Ginger Iced Tea
Boil the water
While the water is boiling, grate the ginger.I like to use a hand grater like this cheese and citrus grater to do this.
Place the tea bag(s) and ginger into a two-quart pitcher
Pour the boiling water over tea bags and ginger
Allow the tea to steep
Stir in the sesame syrup
Add cold water and ice, enjoy!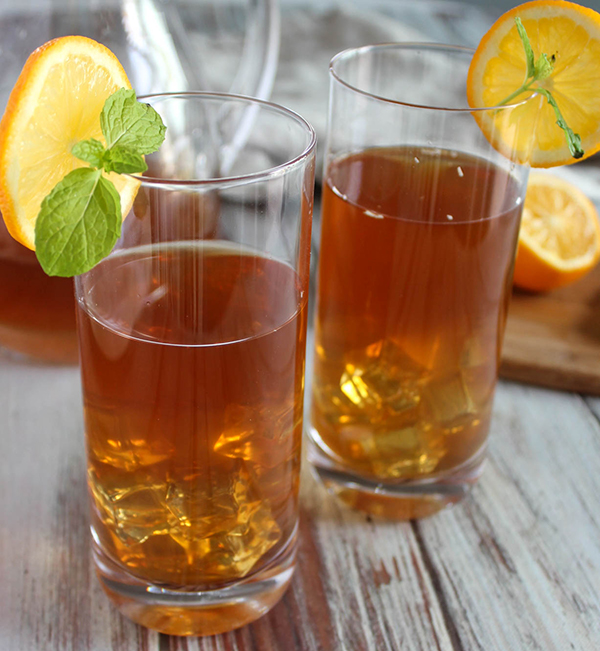 Tips and Variations for Sesame Ginger Iced Tea
The best type of tea to use in sesame ginger iced tea is black tea or green tea, although my preference is black tea. I like these Tazo Iced True Black Filtered Tea Bags to make a pitcher of iced tea.
If you don't have fresh ginger, you can substitute it with ¼ teaspoon grated ginger.
Change it up! Add the juice of a lemon, orange, mint or basil leaves to your tea.
Serving Suggestions for Sesame Ginger Iced Tea