Veggie Philly style sandwich is a veggie-focused version of the classic Philadelphia sandwich.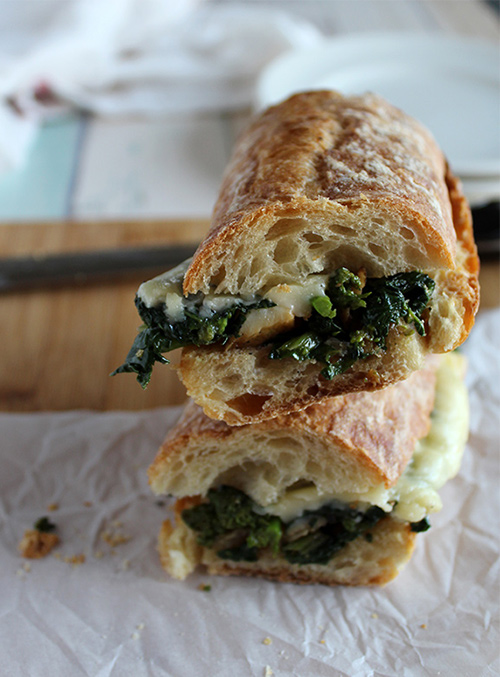 This is a sponsored post on behalf of Land O Lakes® and the FeedFeed as always, all opinions are my own.
Everyone knows that Philadelphia is notorious for the gooey and cheesy steak sandwich, but there are there are so many other great sandwiches that Philly has to offer. Just about every one of them is packed with meat, like Italian Hoagies and one of my favorites, roast pork and broccoli rabe. To help spread the sandwich love even more to my friends, I am transforming the classic roast pork sandwich into a veggie-filled, meat-free version.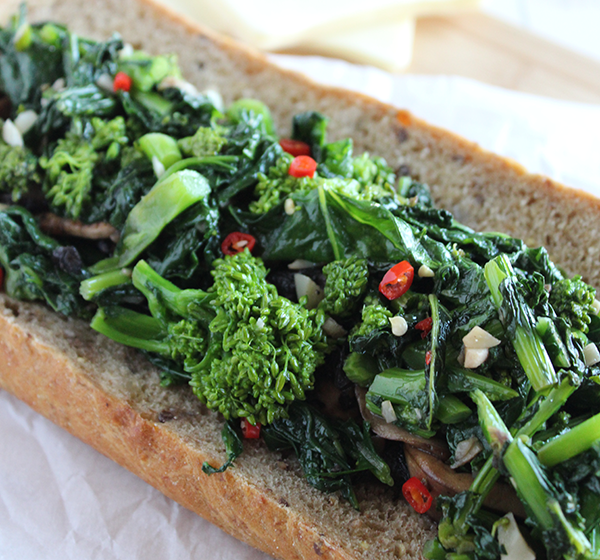 Mushrooms are my go-to meat stand in. They have a meaty texture and they soak up all of the flavors that they are cooked with. When I make this veggie riff on the roast pork sandwich, I slice the mushrooms thin and cook them with a dose of garlic and a splash of red wine.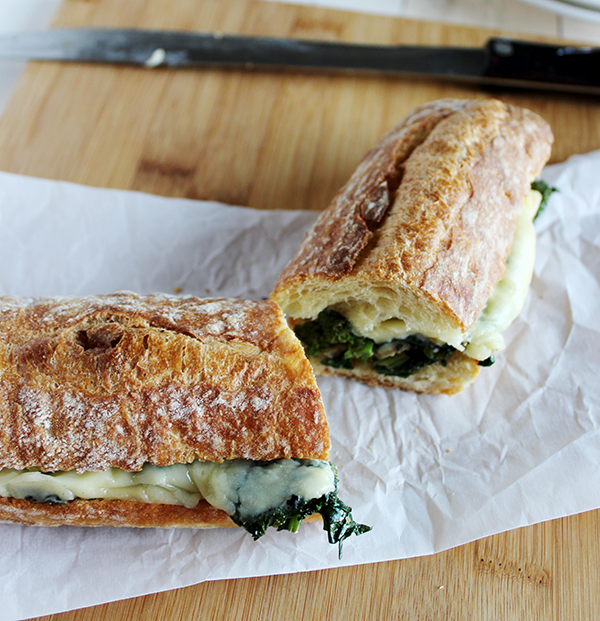 While the mushrooms are cooking, the broccoli rabe is sauteed in olive oil with even more garlic until soft and tender. All of the veggies are piled onto a whole grain baguette and topped with creamy and delicious Land O Lakes® Deli American,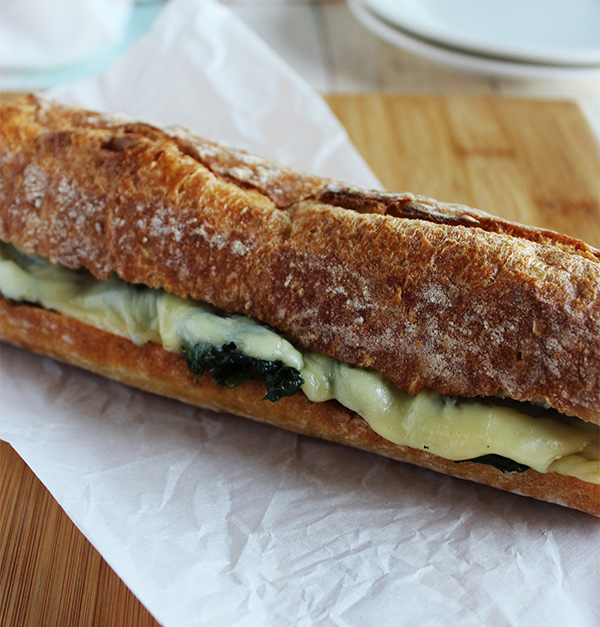 Adding Land O Lakes® Deli American to this sandwich is just like the icing on the cake. It's so creamy, melts perfectly and adds just the right amount of flavor to the sandwich.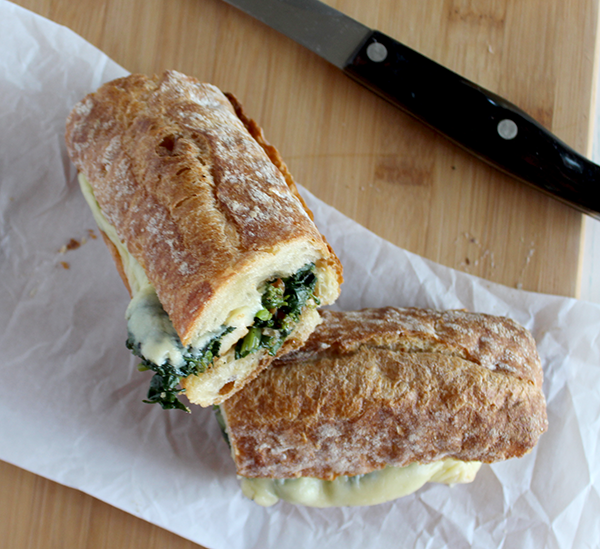 When I buy Land O Lakes® Deli American from my local deli counter, I always buy extra because I know it won't last long in my house. It livens up a boring sandwich at lunchtime, and It's also perfect for grabbing a slice for a quick snack.