Cilantro lime shrimp is a combination of steamed shrimp, cilantro, lime, garlic, and oil. It tastes great as an appetizer, stuffed in an avocado or served over a bed of greens. It's just perfect for warm weather entertaining or simple and light dinner.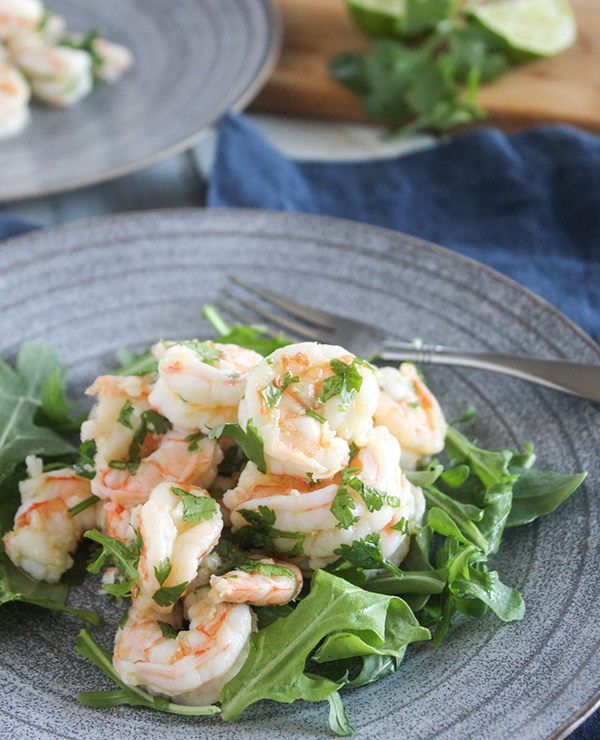 The Ingredients
Shrimp
Fresh Lime Juice
Fresh Lemon Juice
Garlic
Fresh Packed Cilantro
A Simple Shrimp Recipe
This is a simple little dish filled with fresh and vibrant flavors.The combination of cilantro, lime and garlic is always a refreshing blend, and it is a match made in heaven for mild tasting shrimp.
Rather than sauteeing the shrimp, I steam them quickly, drain them and toss them in the cilantro, lime and oil mixture. The result is a light and delicate, yet full of flavor shirmp dish.
Serve cilantro lime shrimp at room temperature or make it ahead of time and serve it chilled. Our personal preference is chilled and over a bed of greens.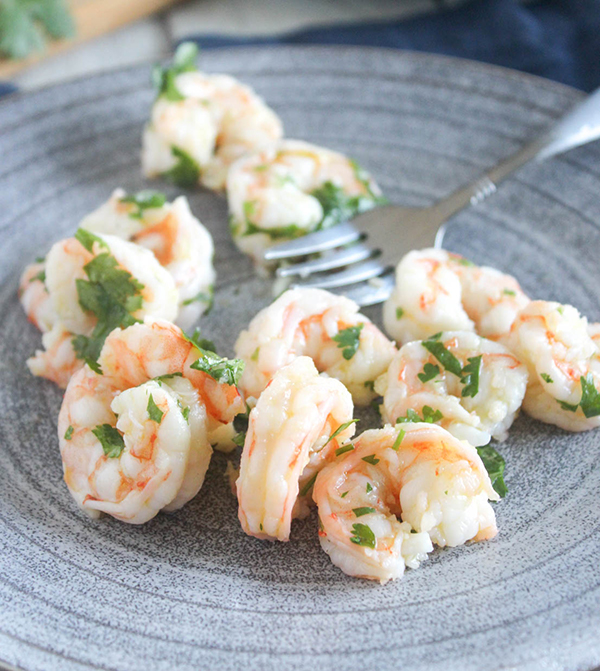 Here's How to Make it
This is a very quick recipe to make. While the shrimp is cooking and cooling, chop the garlic and cilantro. Prepare the dressing by combining the olive oil, chopped garlic, cilantro and citrus juices. Once the shrimp has been drained and slightly cooled add the dressing and serve at room temperature or cold.
Total Estimated Time to Make this Recipe: 20 to 30 Minutes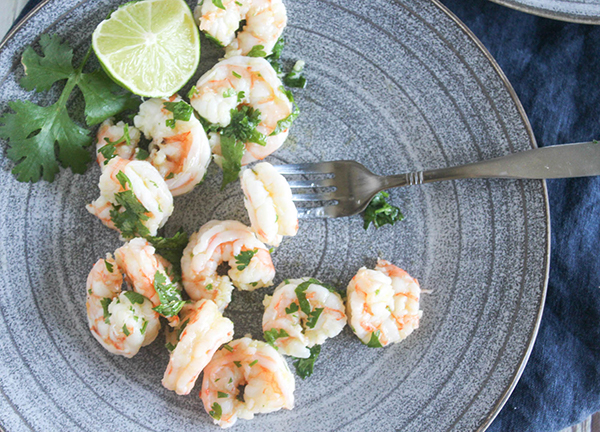 Cilantro Lime Shrimp Recipe Tips & Variations
How to easily devein shrimp
The easiest way to devein shrimp is to remove the peel from the shrimp starting from the underside by pinching the legs and pulling the shell off. Once the shell is removed, use a pairing knife to make a slit down the back of the shrimp to remove the intestine, then rinse.
How to perfectly cook shrimp on top of the stove
Add water to a suacepan to fill it about ¼ way, cover and bring the water to a boil. Once the water boils, add the cleaned shrimp to the saucepan and cover.
Allow the water to come to a boil again (this will happen quickly). As soon as the water boils, remove the covered pan from the heat and let is sit for a few minutes until the shrimp turns pink and feel tender. Rinse them in cold water to stop the cooking process.
Recipe Variations
Use all lemon juice and chopped parsley or a combination of chopped parsley and cilantro with lemon juice.
Add Spice. Chop a jalapeno pepper and add it to the dressing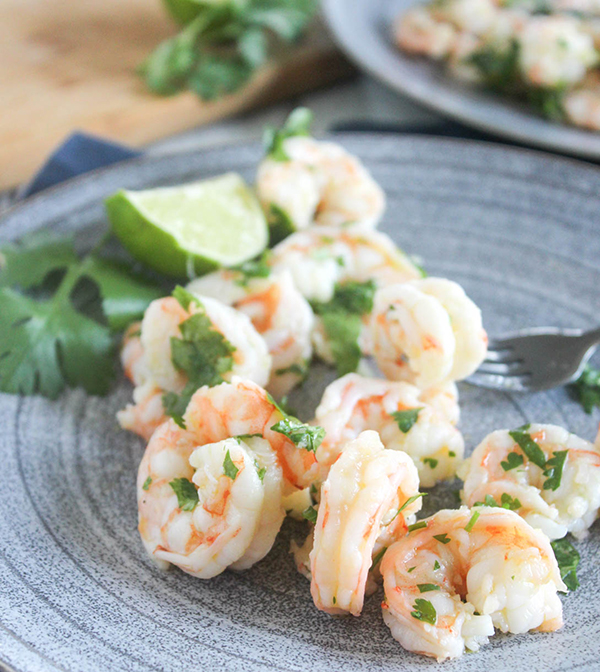 Here Are a Few More Recipes that you Might Enjoy