Welcome to Simple and Savory!
Hi! I'm Anne, and I create easy, wholesome recipes that require minimal prep time. Preparing your own meals is one of the most important things you can do for your health and your wallet, but it shouldn't take up all of your time.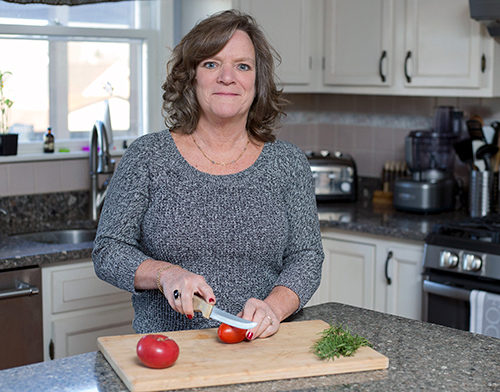 My goal is to help you make fresh and healthy meals that are quick to prepare and easy to clean up, so you'll be able to get out of the kitchen fast.
The recipes on simple and savory are...
quick, easy-to-follow, healthy, and most importantly, tasty!
made from scratch with wholesome ingredients.
flexible with options to modify them in a way that works for some diets.
versatile, most have variations to inspire creativity and make the recipe yours.
What others are saying...
"You're a lifesaver these quick dinner recipes are fantastic. My partner and I changed our eating habits to a vegetarian based with either fish or chicken 5 weeks ago and we feel so much better. I do appreciate the help of your quick recipes thank you." -Christine
"I've eaten this dish many times in NJ. Searched for the best recipe and yours makes the most sense and tastes the most authentic. Thanks!" - Bob
"Followed recipe except for subbed half pumpkin seeds for sliced almonds. These are great! Exactly as described." - Benjamin
About me
I live in New Jersey with my husband and dog, Morgan who I affectionately call my food lab.
I have always been passionate about good food! I think that's because I spent the first 10 years of my life living on a farm in New Jersey. We were eating farm-to-table meals before it was a thing; fresh vegetables and dairy products from the farm were always on our table.
You may not think of New Jersey as the Garden State, but it is! I live in an area where there is easy access to locally raised meat, dairy, and produce, and it's my first stop to buy food before heading to the supermarket.
In addition to good food and cooking, I enjoy being outdoors whenever I can. In the warmer months, I spend time outdoors working in my vegetable garden, walking, biking or relaxing, and enjoying the warm weather.
I am a certified Integrative Nutrition Health Coach and also have a certificate in Culinary Nutrition from the University of Vermont.
I am not a photographer. I'm here for the food! I make all of the recipes and photograph them myself so you can get an idea of how the food will look when you prepare it at home.
My intent is to show you as realistic an impression as possible before making a recipe.
My Food Philosophy
Cook with wholesome ingredients when possible
I like to cook with wholesome ingredients that don't contain a lot of additives. I believe in using high-quality and local ingredients when I can from businesses and farms with the same values.
If you don't have access to local ingredients, or if you are on a budget, then go ahead and use what works for you to make my recipes, they will still be healthy and taste great!
Limit sweets
All of my sweet recipes are made with natural sweeteners such as honey, maple syrup, or coconut sugar and I often use less.
If you prefer sweeter foods, add a little more sweetener gradually to your taste.
Everything in moderation
Even though I love healthy food, I also enjoy all kinds of indulgent foods too. You will find some of these recipes on Simple and Savory that have been remade with a healthier twist.
Questions I'm Often Asked
Why did you start Simple and Savory?
I don't really like to follow recipes, and I would prepare meals without documenting every detail. When friends and family asked me for the recipe I had to sit down and think about it, and couldn't always remember unless I actually made it again. So, I started Simple and Savory to record and share my favorite recipes.
Do the recipes on Simple and Savory follow a specific diet?
No, they do not, but many recipes on Simple and Savory fit into certain diets or have suggested adaptations. I believe in everything in moderation!
Take a look around, and I hope you choose a recipe or two to try!
If you would like to request a recipe, have a question or comment, contact me at anne @ simpleandsavory . com. And don't forget to follow me on: Facebook, and Pinterest!
Cheers!
-Anne