Welcome to Simple and Savory!
I'm so glad you stopped by Simple and Savory where you will find easy, delicious recipes that are made with real food.
"Make food simple and let things taste of what they are."
Curnonsky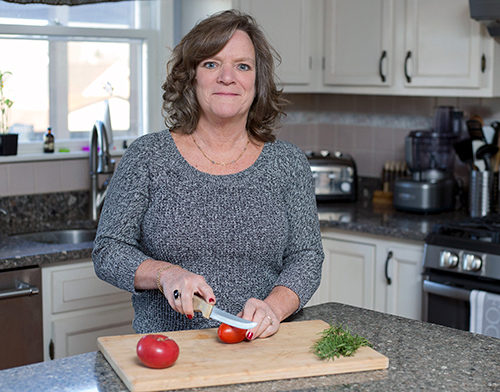 You might have stumbled on Simple and Savory because you were looking for healthy and easy recipes, but don't know where to begin. I am here to help you.
I know cooking healthy meals every day can be confusing and intimidating, it used to be for me.
The health claims on the food labels and knowing what ingredients are good and which ones are not so good was a challenge.
But I found out that it doesn't have to be confusing if you eat real food.
Real food is food that is as close to natural as possible and usually doesn't have a food label. If it does, there are only a few ingredients. Once you get into the habit of eating real minimally processed food, you will discover that it's easy!
My goal is to help make your healthy cooking experiences easy and enjoyable with my recipes.
Here is What you Will Find on Simple and Savory...
Easy to follow healthy recipes, most with 10 ingredients or less.
All recipes are made with real food, very few ingredients are processed.
Most of my recipes include options to transform them into gluten-free, vegetarian, vegan or suggestions to change them up.
Even though my recipes are simple and savory, there are some sweet recipes made with natural sweeteners such as dates, honey, coconut sugar, or maple syrup. No refined sugar or artificial sweeteners ever!
What others are saying...
"You're a life saver these quick dinner recipes are fantastic.My partner and I changed our eating habit to a vegetarian based with either fish or chicken 5 weeks ago and we feel so much better. I do appreciate the help of your quick recipes thank you." -Christine
"I've eaten this dish many times in NJ. Searched for the best recipe and yours makes the most sense and tastes the most authentic. Thanks!" - Bob
"Followed recipe excepted subbed half pumpkin seeds for sliced almonds. These are great! Exactly as described." - Benjamin
My Food Philosophy....
Healthy eating is NOT a diet, it's a lifestyle.
Your first choice for ingredients should be local, fresh and sustainable
Everything in moderation - eat pizza, french fries, and ice cream on occasion - and try to make it yourself!
Just eat real food - when you consume a diet that's filled with wholesome natural food that's mostly plant-based, you will easily be able to maintain your body weight and you will feel great!
Everyone can cook! Make your own food so you can control what goes into it.
You don't always need a recipe or a lot of time to make a healthy meal.
A Little Bit About Me
I live in Central New Jersey with my husband, daughter and my dog Morgan who is also known as my food lab. I enjoy shopping for food at local farms and farmer's markets whenever I can. Believe it or not, there are a lot of farms in New Jersey! You can read about one of the farms I frequently shop at right here.
I love to cook healthy food and I also enjoy being outdoors. In the warmer months, you will find me in my vegetable garden, walking my dog or just relaxing and enjoying the beautiful weather.
Thanks for stopping by, and I hope you find a recipe or two that inspires you to cook and eat real food!
Cheers!
-Anne