Preserve fruits and vegetables to make the most of your seasonal produce! As summer winds down the fresh produce is abundant. Preserve summer's bounty to enjoy during the winter months. Here are 4 easy ways to preserve vegetables and fruits along with a some tasty recipes to get you started.
This post may contain affiliate links for more information, please see our Disclosure.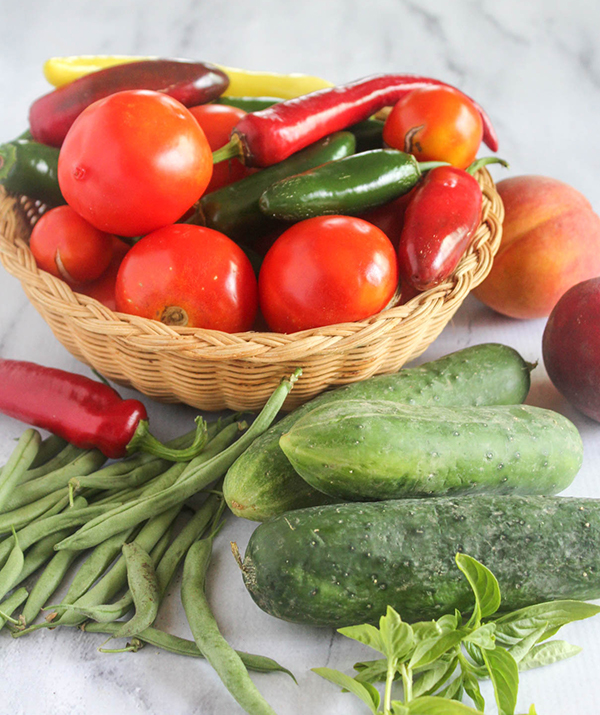 Pickling to Preserve Fruits and Vegetables
Pickling is an an easy way to preserve summer produce. There are two popular methods of pickling: refrigeration and canning. Just about anything can be pickled using either method, our favorites are: cucumbers, zucchini, green beans, carrots,watermelon rinds,and fruit.
Refrigerator Method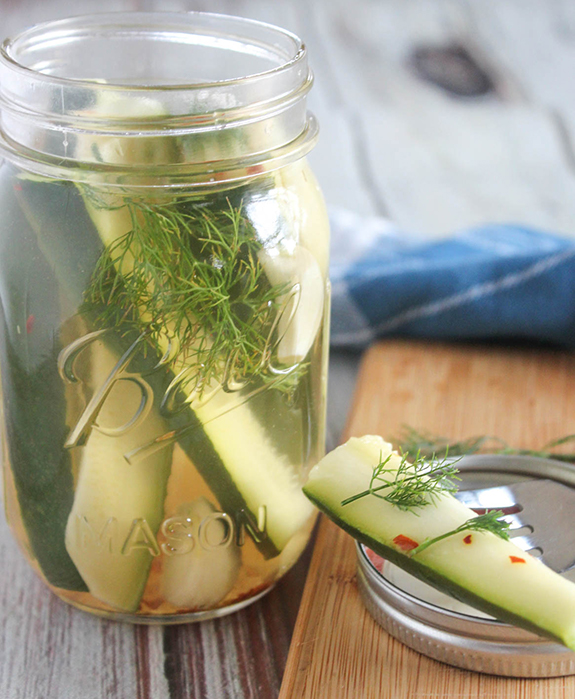 Refrigerator or quick pickles are made quickly with fresh produce water, vinegar and salt stuffed into a Mason jar and then stored in the refrigerator.
Here are a few quick refrigerator pickle recipes:
Canning Method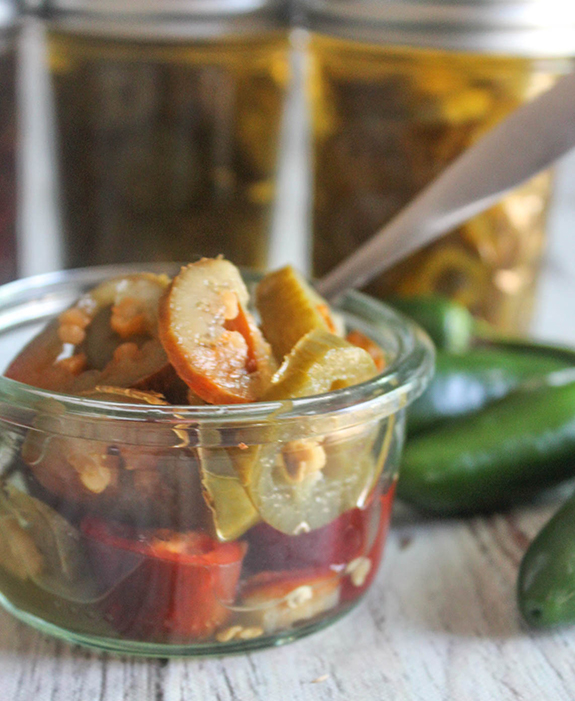 The canning method to make pickles has similar base ingredients. However, once the ingredients are loaded into a jar, the produce goes through a heat process which is more time consuming.
The benefit of canned pickles is they have a longer shelf life and do not have to be stored in the refrigerator until after they have been opened.
Here are a few pickle recipes using the canning method:
Freezing To Preserve Fruits and Vegetables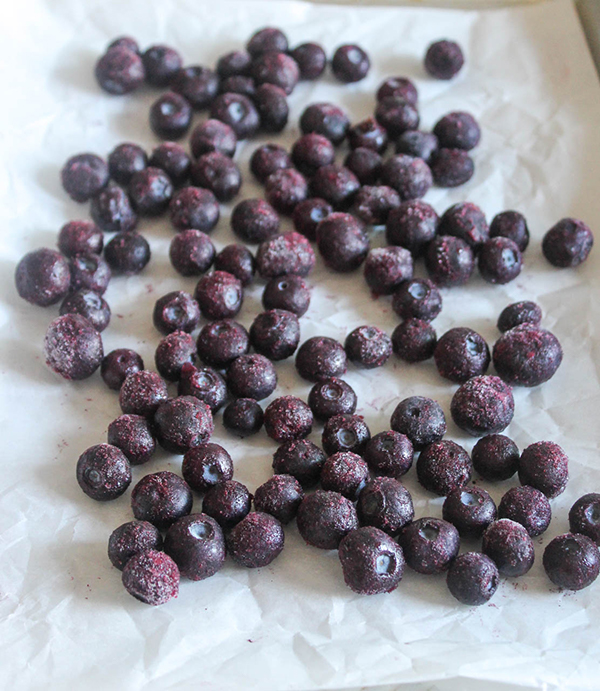 Freezing fruits and vegetables is the easiest way to preserve them and it does not alter the taste of the food. As in the pickling method, most produce can be frozen except for vegetables that contain a lot of water such as leafy greens.
Freeze Produce as Is
Smaller fruits and vegetables such as berries, peaches, cherries, cherry tomatoes, plum tomatoes and peppers are good candidates to be frozen as is.
Here is how to preserve fresh fruit and vegetables by freezing them:
Spread the produce onto a baking sheet and place them in the freezer.
For larger sized produce cut in half of quarter before placing on baking sheet.
Once the produce is frozen remove them from the freezer and transfer them to a freezer safe container for storage for up to 8 months.
Freeze Pureed Produce
This works best for larger size fruit and vegetables such as tomatoes, tomatillos, apples and peaches:
Cut the produce into chunks and cook them on top of the stove until they become soft.
Allow the produce to cool off and run it through a food processor or blender.
Place the pureed veggies or fruit in a freezer safe container and freeze for up 8 months.
Tip! I like to store them in 2 cup portions which is perfect for adding to sauces and chili.
Blanch heavy produce before freezing
Heavier produce such as beans (green, waxed or lima), cauliflower, broccoli, or brussels sprouts beans should be blanched before freezing them.
Here is how to blanch and freeze produce:
Bring a pot of water to a boil, add the vegetables and bring the water back to a boil for about three minutes
Turn the heat off and rinse and drain the vegetables in COLD water to stop the cooking.
Once the produce has cooled off, place it on a parchment lined baking sheet and into the freezer. Once they are completely frozen toss them, into a freezer container and freeze them for up to 8 months.
Freeze fresh Herbs
Fresh herbs are fragile, but they can make any sauce or soup taste amazing.
Here's how to preserve fresh herbs by freezing them:
Chop the herbs with a knife or food processor, add a splash of olive oil.
Place the herb/olive oil mixture into an ice cube tray and freeze.
Once the herb cubes are frozen, remove them from the ice cube tray and store them in a freezer container
Here are a few freezer preservation recipes:
Fermenting to preserve Fruits and Vegetables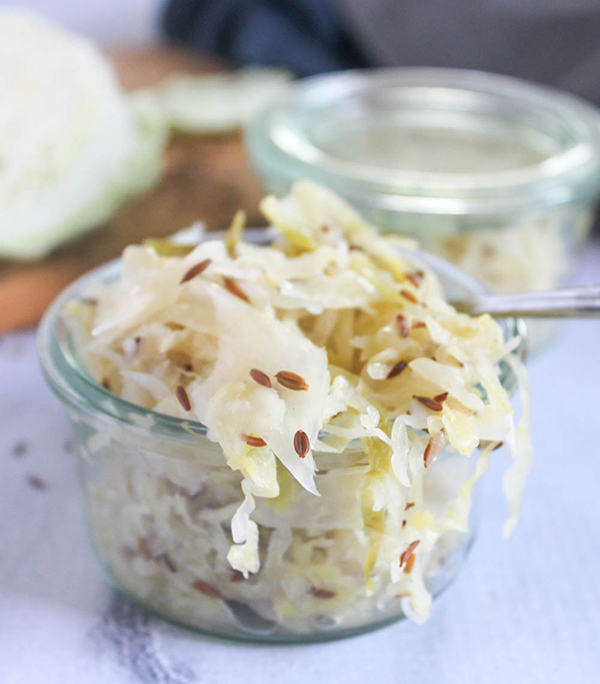 The fermentation process starts with lacto-fermentation, a food preserving method that increases nutrients in the food. Like pickling, almost any vegetable can be fermented and it's an easy process with only a few ingredients: salt, filtered water and vegetables.
Fermented pickles and sauerkraut are the easiest foods to ferment, here's how to make fermented pickles:
Stuff cleaned and horizontally sliced in half cucumbers into a mason jar (about 1 to 2 cucumbers will fit into a 1 quart jar) along with a few cloves of fresh garlic.
Add ¾ tablespoon of sea salt and fill the jar with filtered water.
Make sure the cucumbers are totally submerged in the water.
Leave the pickles at room temperature for several days until the pickles have reached your desired taste. After a day to 2 days you will notice bubbles in the water, that means the pickles are fermenting.
Store the pickles in the refrigerator for a month.
Cucumbers can be substituted with zucchini, green beans, asparagus, carrots. The key is to stuff the produce into a jar and make sure it is completely submerged.
Try this recipe for Homemade Sauerkraut you will never by the canned stuff again.
Preserve Fruits and Vegetables By Drying or Dehydrating Them
Drying fruits and vegetables requires removing the water content from the food. It takes time, and is hands-off way to preserve. Once the food is dried, the texture changes and the flavor intensifies. There are a few ways to preserve vegetables and fruits using the drying method: hanging, dehydrator, and oven.
Hanging Method
This method is quite simple and works best for drying fresh herbs.
Here's how to do it:
Tie some string around the herbs and hang them upside down in a cool dry place for about a week.
Once the herbs become crisp, pick the leaves from the stems or for more fragile herbs, the leaves can be crumbled using your fingers or pulsed in a blender.
Store your dried herbs in an air-tight jar for up to six moths.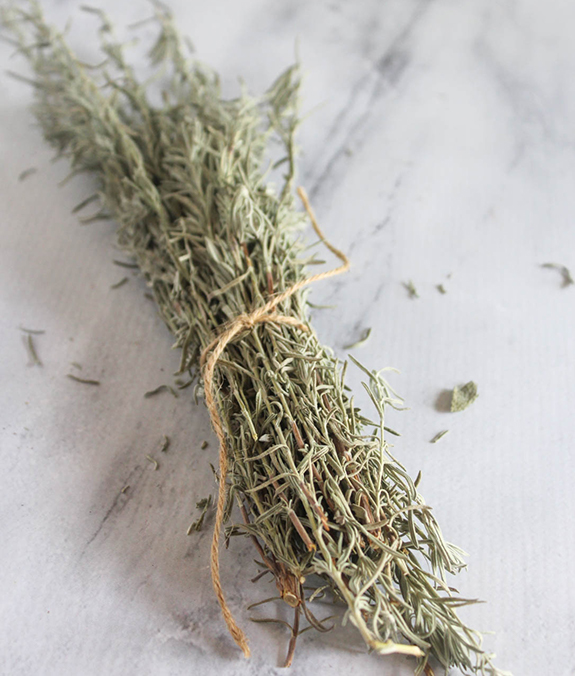 Dehydrator Method
Dehydrating is easy as long as you have a dehydrator. You can simple and pick up a dehydrator like this Presto Dehydrator or you if you are really into dehydrating food, you can get fancy and use one like this Gourmia Dehydrator
Here is how to dehydrate using dehydrator:
Fill the dehydrator up with your food and follow the instructions for the appliance.
Dehydrated foods should be pliable and leathery in texture once they have gone through the process.
The time required to dehydrate depends on the food that you are dehydrating.

Here are some recipes using the dehydrator:
Oven Method
The oven method is the same principle as using a dehydrator, however, it can take longer.
Here's how to dehydrate or dry food using the oven method:
Place the food onto a parchment-lined baking sheet and place it in a pre-heated oven at 175 to 200 degrees.
Rotate the baking tray every hour and cook until the produce is done has been completely dehydrated. It will be pliable and leathery in texture. If the food is still sticky, it has not been completely dehydrated.
As with the dehydrator, the amount of drying time can vary depending on what you are drying.