Baked Eggplant Parmesan Casserole is an easy and healthier way to enjoy eggplant Parmesan at home. It's filled with all of the ingredients that we love in eggplant Parmesan, with less fuss and it is a vegetarian dinner that's perfect for meatless Monday or any day of the week.
This is the best eggplant casserole ever! If you love eggplant parmesan but don't love all of the work that goes along with it, this recipe is for you. It only has to be cooked once, and no frying at all!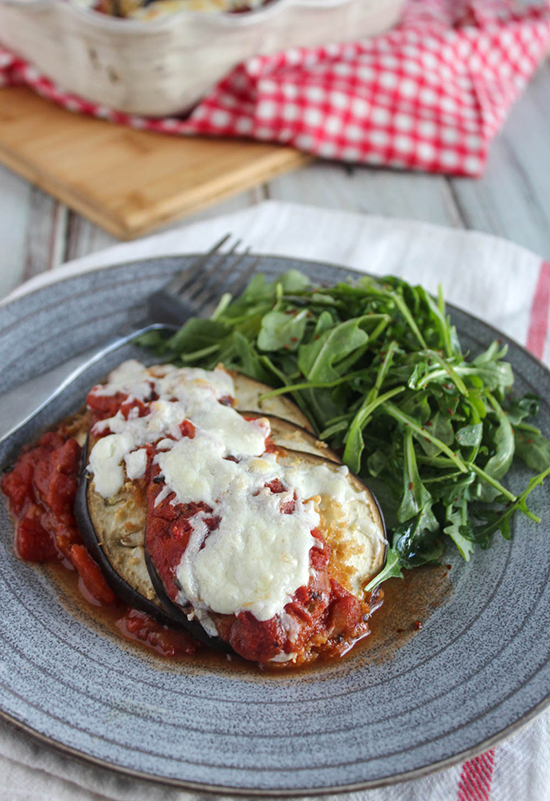 Recipe Highlights
It's made with a few ingredients and in one dish.
It's a quick and easy recipe that can be on your table in an hour or less!
Eggplant casserole is a healthy, quick dinner with a low-carb option.
Here is what you will need
As an Amazon associate, I earn from qualifying purchases.
Eggplant - 1 large or 2 small
Sea Salt - pinch
Panko Bread Crumbs - ¼ cup
Dried Oregano - 1 teaspoon
Fresh Mozzarella Cheese - ½ to 1 cup grated
Your Favorite Marinara Sauce - 2 to 3 cups
Casserole Dish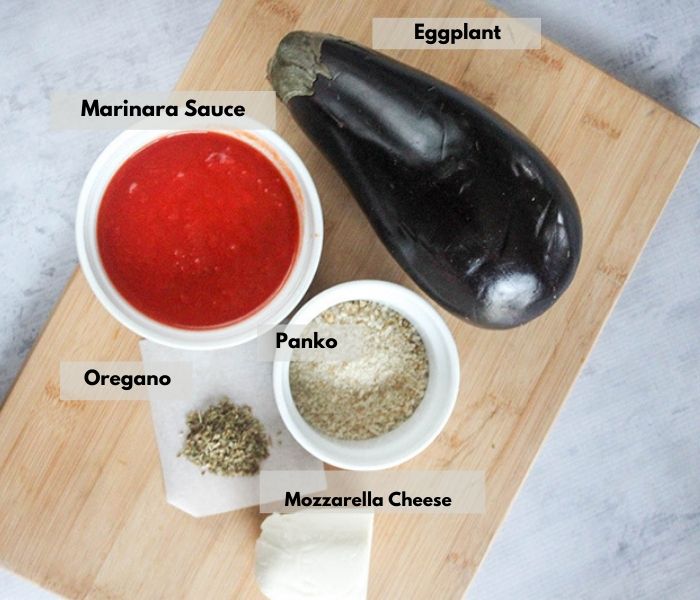 Here is how to make Eggplant Parmesan casserole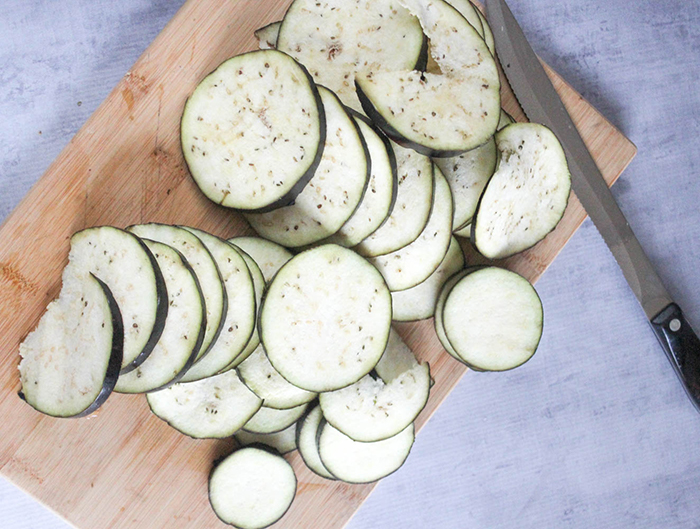 Preheat the oven to 375.
Prepare the eggplant by slicing it into thin slices about ¼ of an inch thick.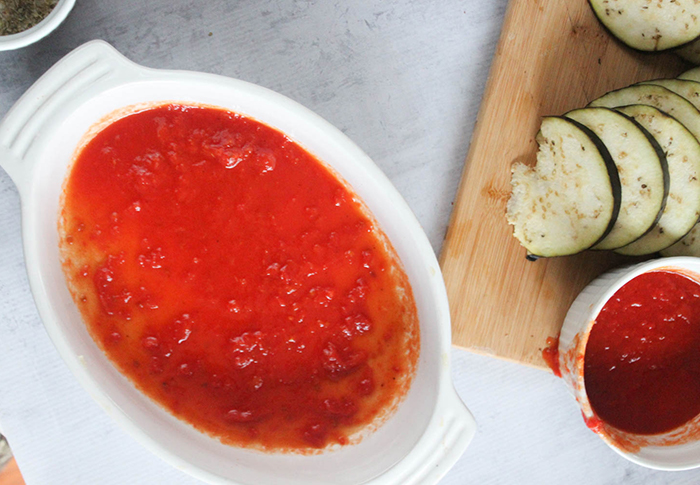 Spread half of the marinara sauce on the bottom of an oven-proof casserole dish.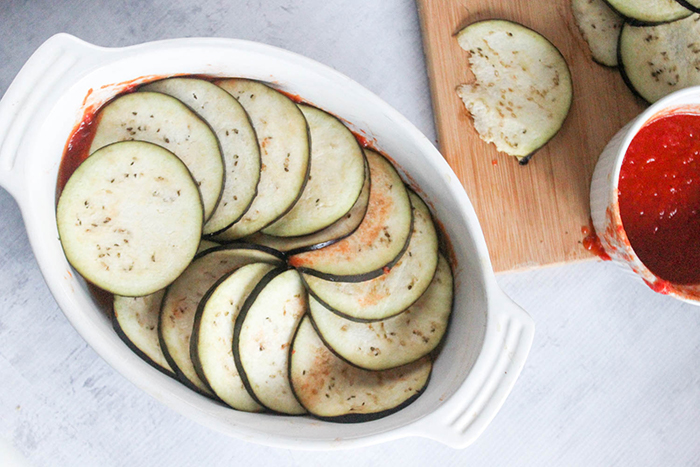 Arrange the eggplant slices in the casserole dish on top of the sauce.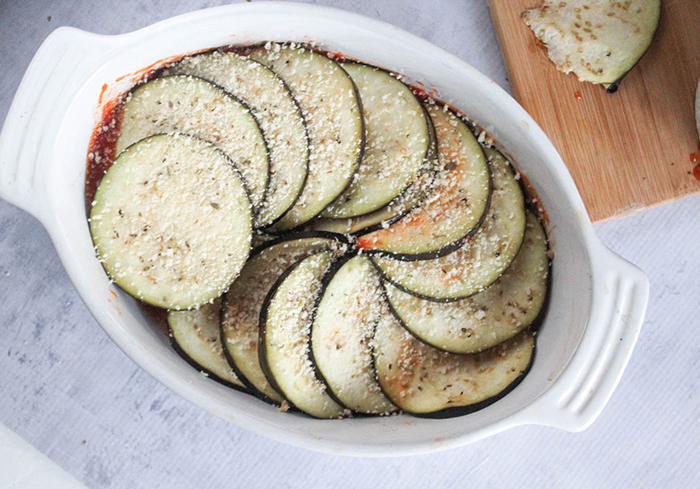 Sprinkle the top of the eggplant slices with panko breadcrumbs and oregano.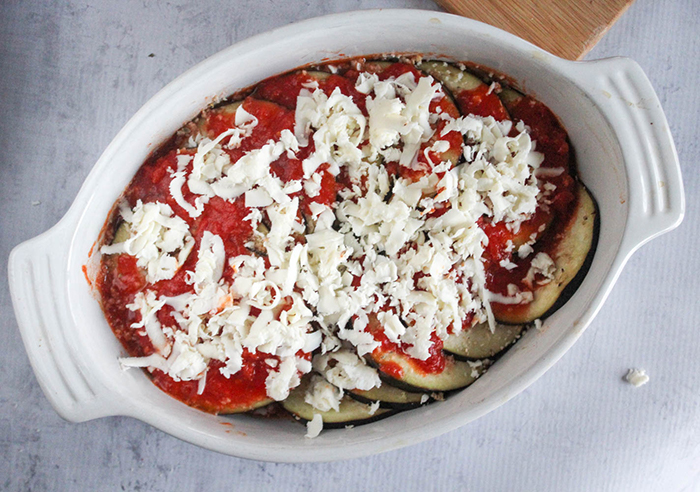 Top the eggplant with the remaining sauce and cheese. Cover the casserole and bake at 375 for 30 minutes. Remove the cover and bake for 5 to 10 minutes longer.
Total Estimated Time to Make This Recipe: 50 to 60 Minutes
Ingredient Notes
Eggplant - You can use any variety of eggplant that you like in this recipe. I like to use globe eggplant which is the traditional purple eggplant or Italian eggplant which looks similar to the globe variety but is smaller in size.
Panko Breadcrumbs - Are flakier and a bit larger than regular breadcrumbs. I like to use these in this recipe because they add a little bit of crunch. An equal amount of regular breadcrumbs can be substituted or you can leave them completely out for a
Mozzarella Cheese - Fresh mozzarella or buffalo mozzarella cheese is the best cheese to use and shred it or slice it yourself. It's lighter and fresher tasting.
The Sauce - Here is my recipe for homemade marinara sauce which doesn't take long to make, and if you are in a time crunch, use a high quality bottled sauce.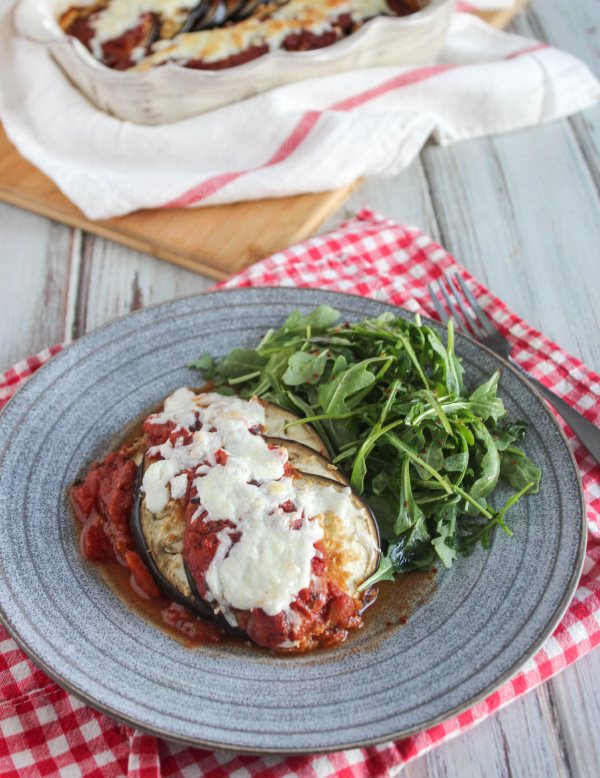 Recipe Tips
Leave the skin on the eggplant, it is the most nutritious part of the eggplant.
Tip! resh mozzarella cheese can be crumbly and difficult to shred, try freezing it for about 30 minutes to firm it up before shredding it.

Serving Suggestions
Serve your eggplant casserole with a side of your favorite pasta and a kale caesar salad or a simple spinach salad on the side.
Make This Healthy Eggplant Casserole Ahead of Time
Eggplant casserole can easily be made ahead of time by following the instructions in the recipe without adding the cheese. Store the prepared casserole covered in the refrigerator for up to two days.
To Cook, bring the casserole to room temperature, sprinkle it with cheese cover it, and bake.
Storage and Freezing Instructions
Store leftover eggplant parmesan casserole in the refrigerator for up to three days in an airtight container.
Reheat it in the microwave or the oven at 350 until it is heated through.
Make two batches of eggplant casserole and freeze one without the cheese in a covered freezer container.
Thaw it in the refrigerator overnight and bake according to the recipe instructions just before serving.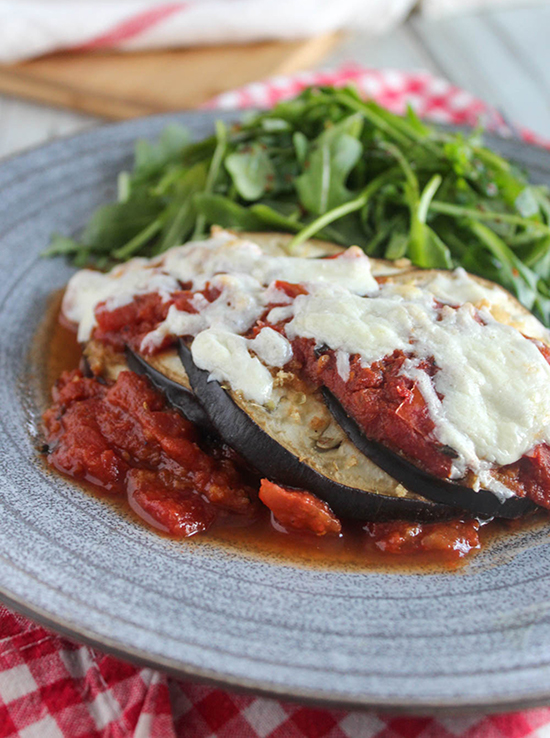 Recipe Variations
Dairy-Free - Replace the cheese with ¼ cup nutritional yeast sprinkled on top or leave the cheese off completely.
Gluten-Free - Use gluten-free breadcrumbs or leave them out completely for a low-carb eggplant parmesan casserole.
Have you Tried these?