Hasselback Pork Tenderloin is a delicately flavored pork tenderloin stuffed with spinach, feta, and sun-dried tomatoes. It looks elegant, tastes great, and cooks quickly. It's perfect for guests or a last-minute weeknight meal that is gluten-free and low-carb.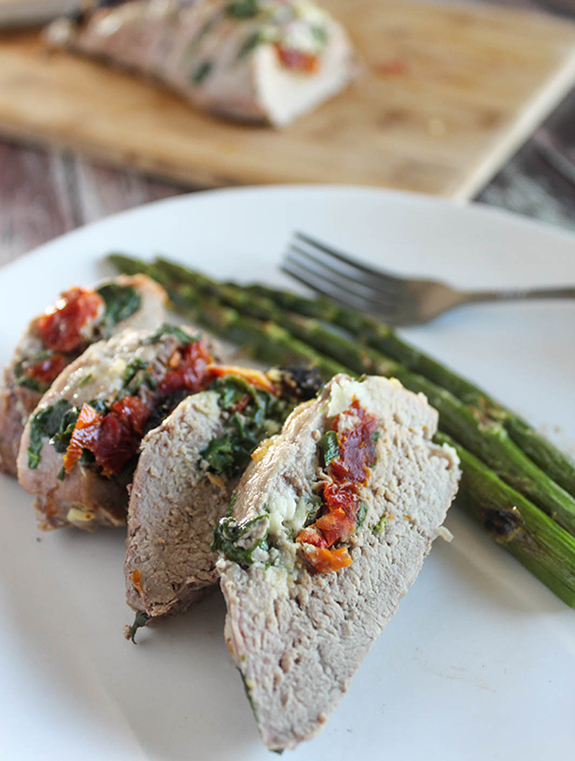 Pork tenderloin is a tender cut of pork that is lean, juicy and flavorful. It cooks up perfectly on the grill, and the oven. It is a lean cut of pork and it will cook even more quickly in the oven and can dry out. The addition of the vegetable filled stuffing in this recipe adds moisture allowing for the meat to stay tender and juicy.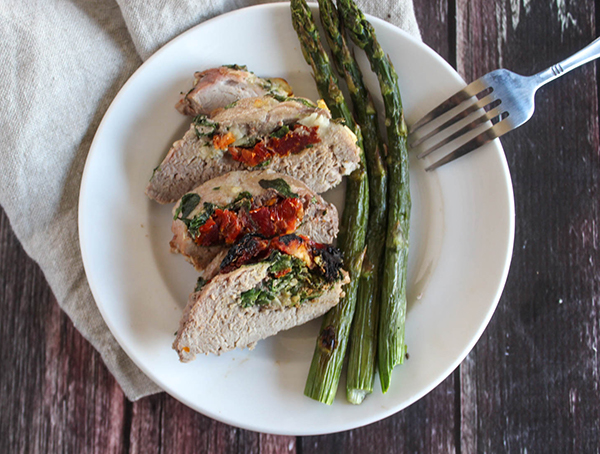 Spinach Stuffed Pork Tenderloin Ingredients
Just a few fresh and simple ingredients are necessary to make this recipe, here is what you will need:
Extra Virgin Olive Oil
Pork Tenderloin that weighs one more or a little over
Baby Spinach
Sun-Dried Tomatoes
Feta Cheese or goat cheese
Garlic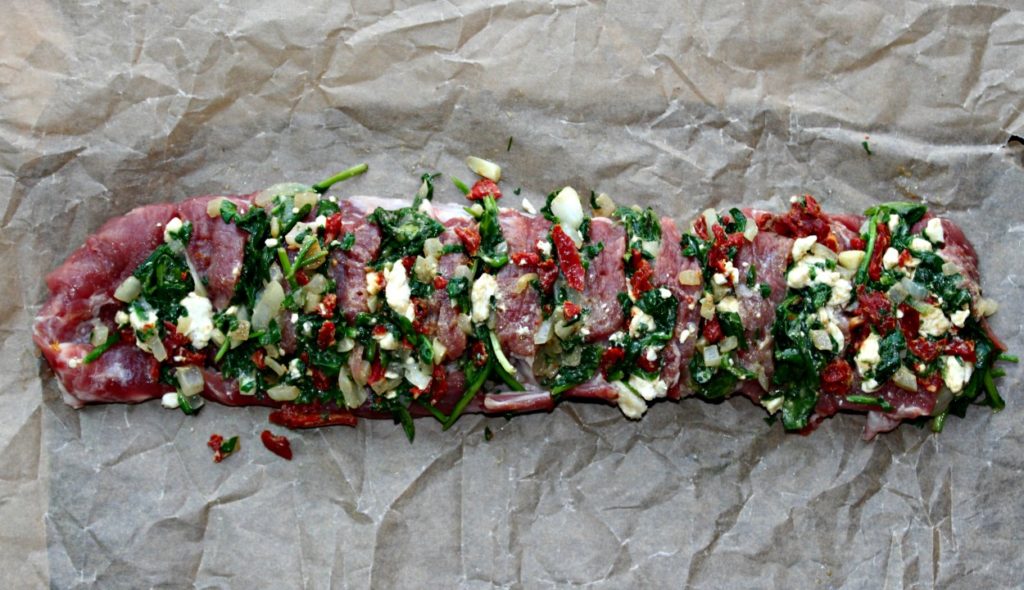 Here is how to make Pork Tenderloin Stuffed with Spinach and Feta
This recipe comes together quickly. It can be made ahead of time and stored in the refrigerator and brought to room temperature just before popping it in the oven.
Combine the spinach, sun-dried tomatoes, and feta cheese
Use a sharp knife and cut slices into the tenderloin horizontally
Fill in between the slices with the stuffing mixture
Bake
It will take about 35 to 40 Minutes to make this recipe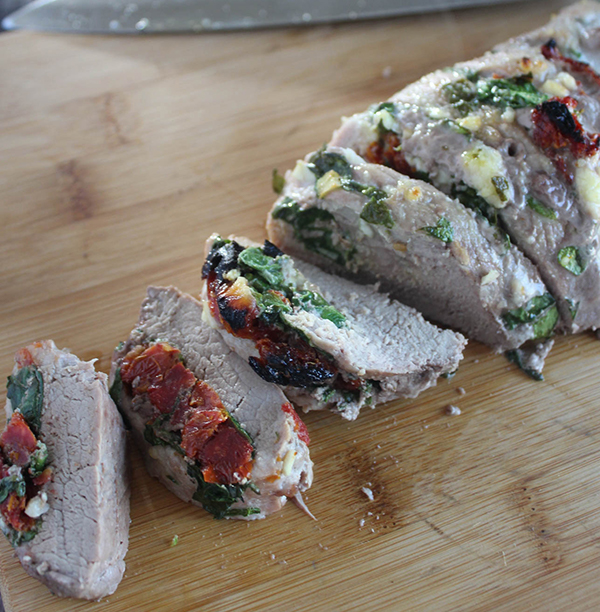 Tips and Variations For Making Hasselback Pork Tenderloin Stuffed with Spinach and Feta
When slicing the pork tenderloin, place an object such as a wooden spoon on each side to stop the knife from cutting all of the way through the pork to the cutting board.
Pork tenderloin cooks quickly, and may not be brown when it has finished cooking. To achieve a browned look, change your oven setting to broil during the last few minutes of cooking.
A lean pork loin can be used in this recipe in place of pork tenderloin. Double the amount of stuffing and cook the pork 20 to 25 minutes per pound until internal temperature of the pork reaches at least 145.
Substitute pork with boneless chicken breasts. Lower the oven temperature to 375 and cook for 30 minutes or until internal temperature has reached 165.
Change up the stuffing! Substitute the feta cheese for goat cheese, add any combination of vegetables, such as mushrooms, diced zucchini, olives, roasted peppers, tomatoes, bell peppers.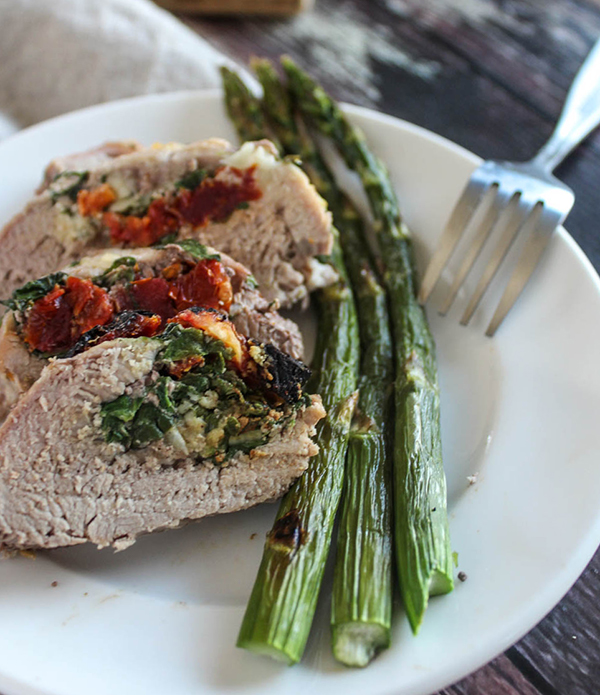 Serving Suggestions For Spinach Stuffed Hasselback Pork Tenderloin
Arugula Quinoa Salad
Steamed vegetables
Baked Potatoes
More Pork Recipes For You: