Whole wheat rosemary garlic sourdough bread is slightly tangy with a hint of rosemary and garlic blended in. It's made with one half white flour and one half whole wheat flour.
There is nothing that can beat the flavor of freshly baked bread and that's why I love my bread machine. Some serious bread bakers may think making bread in a bread machine is for amateurs, but I love just how easy it is to throw a few basic ingredients into a bread machine and a few hours later, the dough is ready to be baked into a delicious loaf of bread.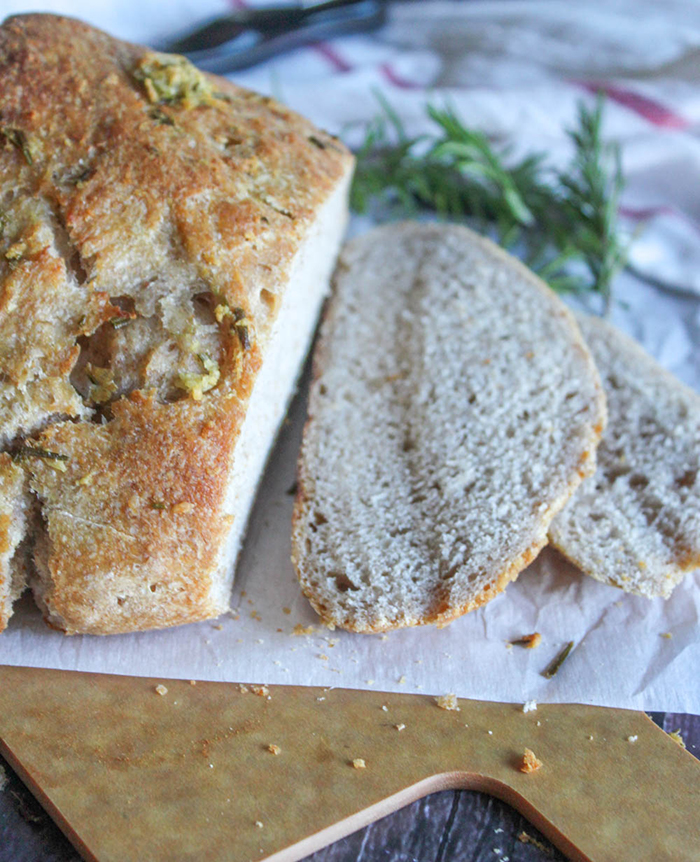 This recipe was originally posted in 2018, it's been updated for content and photos.
Recipe Highlights
This is an easy recipe, and for the most part, it is hands-off since the bread machine does all of the kneading for you.
It's healthier than store-bought bread because it's made with wholesome and fewer ingredients
If you don't have a bread machine, I've got you covered, there are also instructions to make this bread without a bread machine.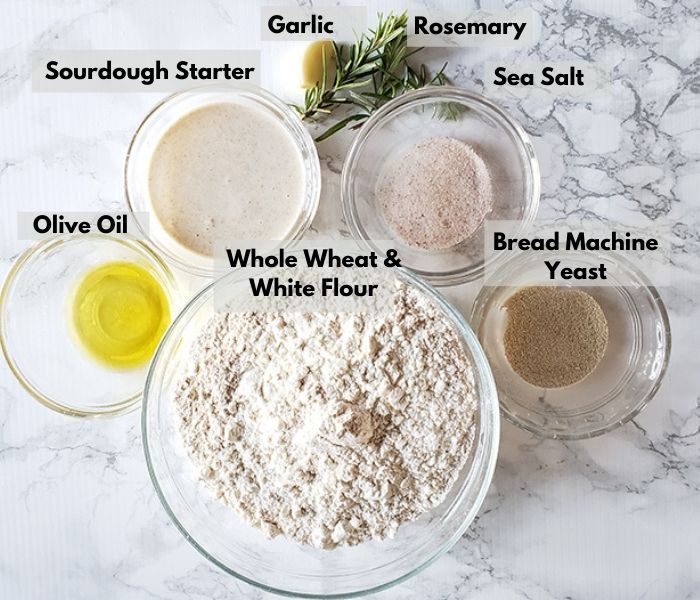 Here is What You Will Need
As an Amazon Associate, I earn from qualifying purchases
This is an overview of the ingredients and steps to make this recipe, scroll down for a printable recipe card with exact measurements and instructions.
Whole Wheat Flour
White Bread Flour
Bread Machine (Instant) Yeast
Sea Salt
Coconut Sugar
Sourdough Starter
Filtered water
1 Tablespoon Olive Oil
4 to 5 Cloves of Chopped Fresh or Roasted Garlic
2 Tablespoons Chopped Fresh Rosemary
Bread Machine
Parchment Paper
Pastry Brush
Baking Sheet
Here is How to Make Whole Wheat Rosemary Sourdough Bread
Add all of the ingredients into the bowl of the bread machine and select the dough cycle.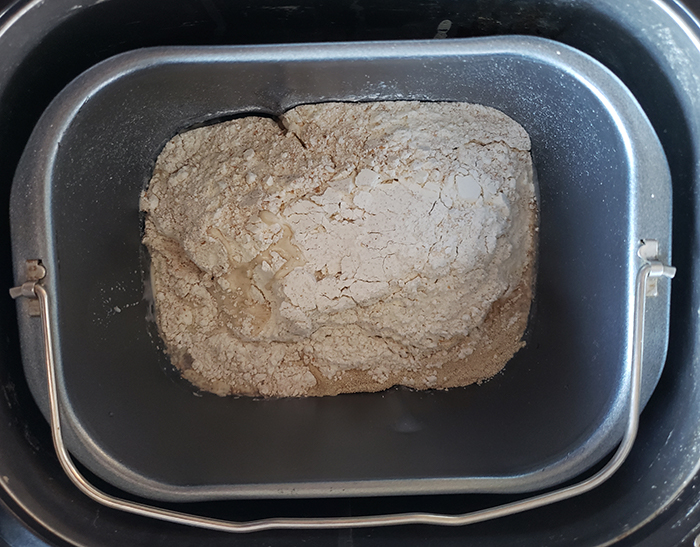 Once the dough cycle has finished, open the bread machine, the dough should have at least doubled in size. If it did not, let the dough rise longer. Close the cover on the bread machine and select the rise cycle.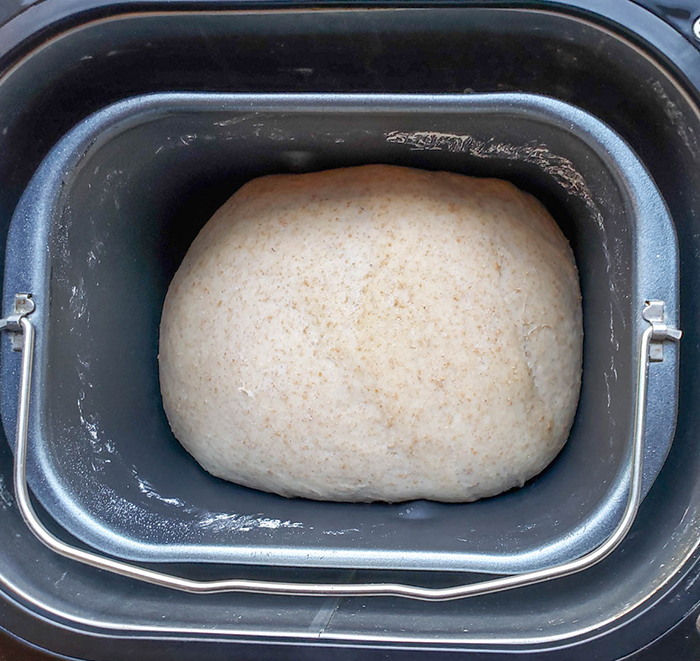 Remove the dough from the bread machine and fold it over into a ball, place it on a parchment lined baking sheet. Cover it with a towel and allow it to rise for on more hour.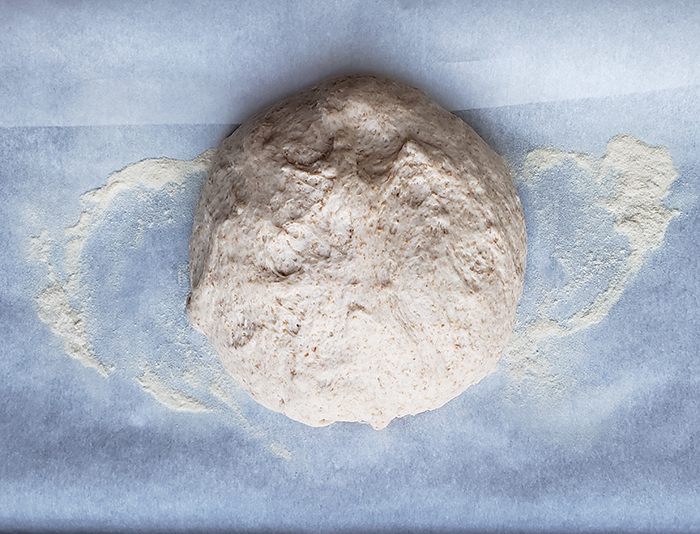 Crush the garlic and combine it with the chopped rosemary and olive oil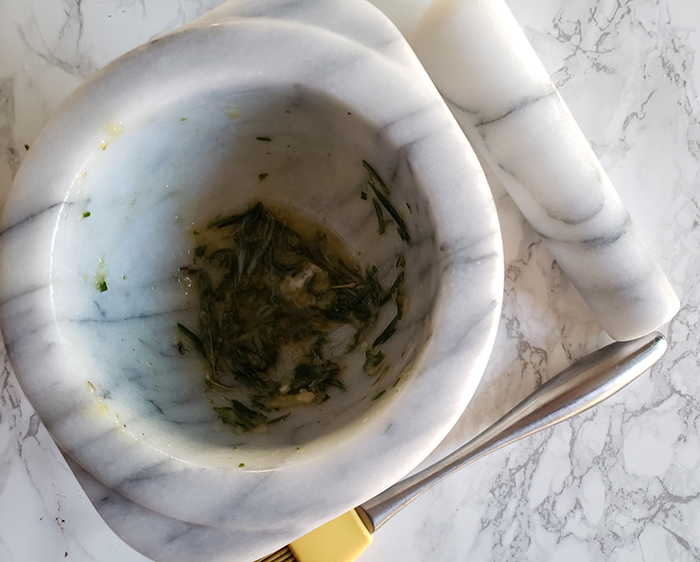 After the bread has risen and just before baking it, use a pastry brush to brush the garlic, rosemary oil over the top of the bread.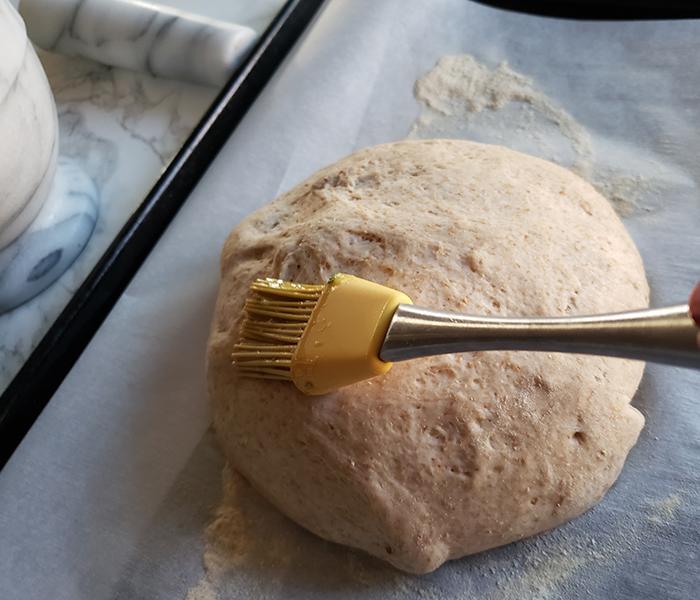 Once the bread is coated in the garlic oil, place it in the oven and bake it.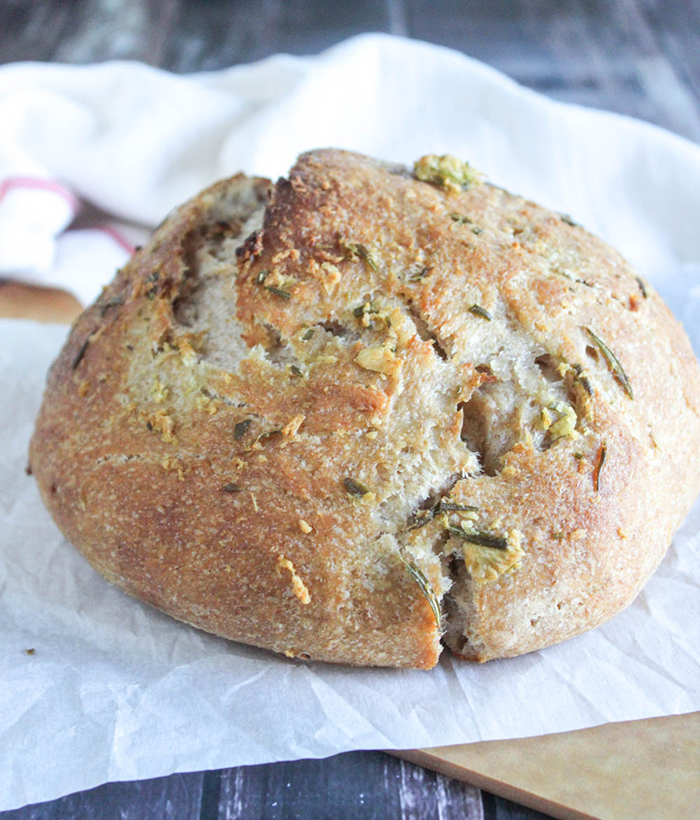 Total Estimated Time to Make This Recipe: 2 ½ to 3 hours
Recipe Tips & Substitutions
If you don't have instant yeast, you can substitute it with an equal amount of Active Dry Yeast and mix it with the water before adding it to the bowl.
The sea salt and coconut sugar can be substituted with equal amounts of table salt and refined sugar.
If the bread does not appear to have risen after the cycle, set the bread machine to the rise option and let it go through one more cycle. This can happen if you use active dry yeast which can take longer to rise.
Instead of adding the garlic and rosemary to the top of the bread, you can add it directly into the dough.
Try roasting the garlic before brushing it on the bread.
Serving Suggestions
Serve this delicious bread on the side with your favorite salad, soup or stew.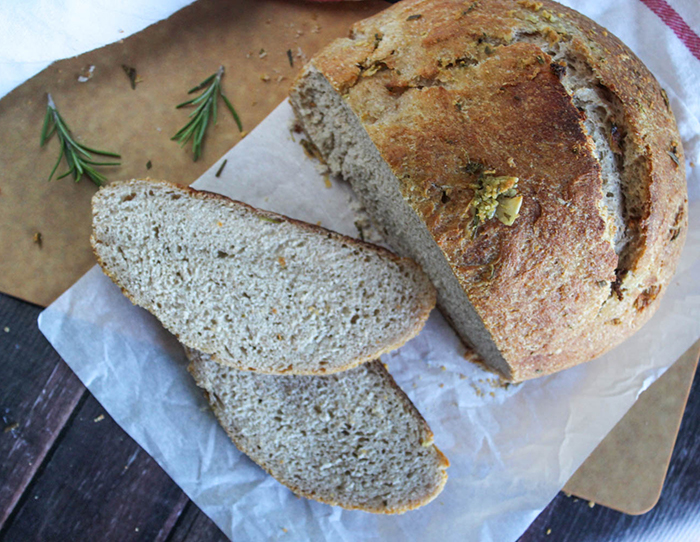 How to Store It
The bread will stay fresh for up four days. Here's how to store it: wrap it in parchment and then a layer of foil. Plastic is not recommended, the crust may become soft. You can also store it in a bread box.
You Might Also Like These Recipes