Homemade whole wheat sourdough pizza dough makes the best tasting homemade pizza crust you will ever eat. It contains only six ingredients. It's light, crispy and delicious!
Just about everyone loves pizza, and making it at home is much easier and tastes better than you might think. When made the traditional way, it takes more time an that's why I like to make my pizza dough in a bread machine to have it knead and rise the dough, it's less mess and a timesaver!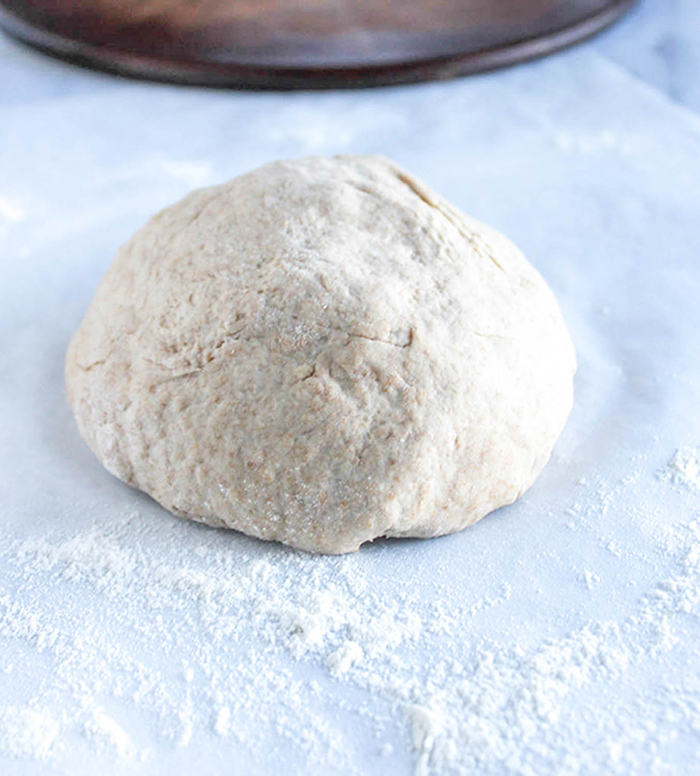 This recipe was originally posted in 2018, it's been updated for content and photos.
Recipe Highlights
Homemade pizza dough is a healthier way to enjoy pizza and you can get creative with your toppings.
It's easy to make in the bread machine, and if you don't have a bread machine, you can make this pizza dough the traditional way too.
Here is what you will need
As an Amazon Associate, I earn from qualifying purchases
This is an overview of the ingredients and steps to make this recipe, scroll down for a printable recipe card with exact measurements and instructions.
Homemade pizza dough is made with a few simple ingredients: water, sourdough starter, whole wheat flour, white bread flour, yeast, salt, honey, and a bread machine.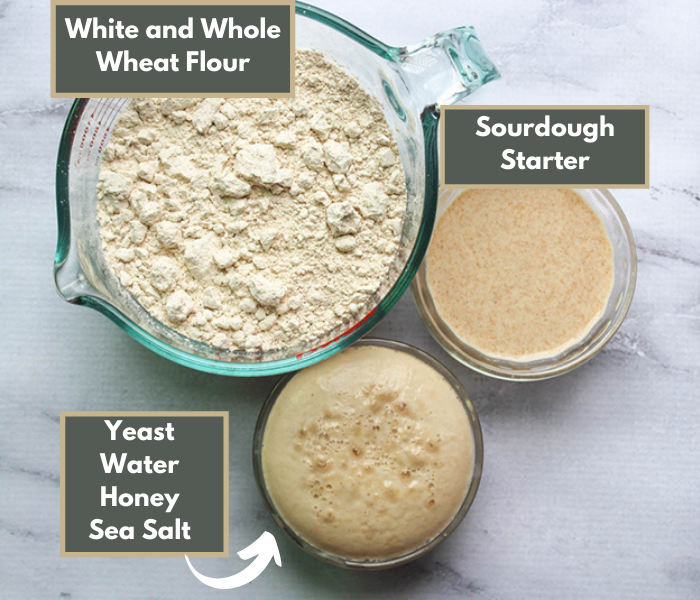 Total Estimated Time to Make This Recipe: 2 to 2 ½ hours
What is Sourdough?
Sourdough is a fermented dough that adds a sourish taste to the bread. The addition of sourdough also aides in the process of rising the dough and it makes a super flavorful pizza crust. You will need a sourdough starter to make this recipe that you can make yourself or you can buy a sourdough starter kit to speed up the process.
Once you get your sourdough starter going which takes a few days, it needs to be fed every day or less often if you store it in the fridge. Before the dough is fed, a portion of the starter is taken away which is called a discard, and that is what is used to make this pizza crust.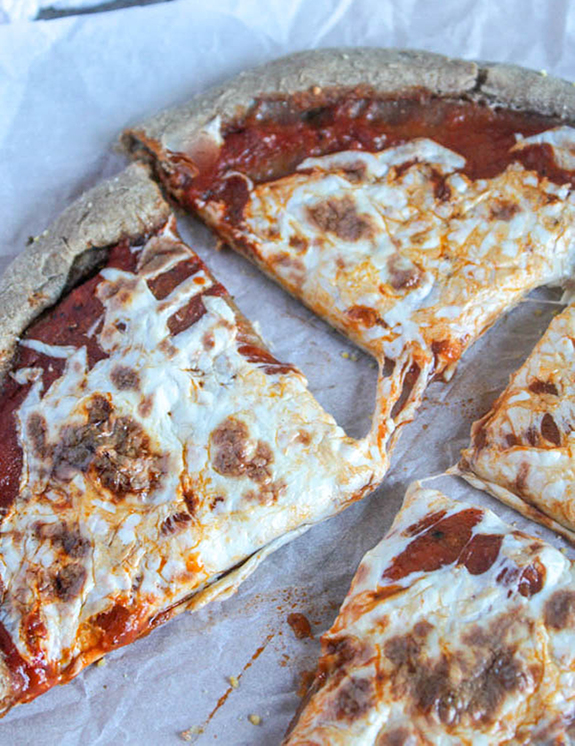 How to Make Pizza Dough in a Bread Machine
Dissolve the yeast, honey, and salt in lukewarm water.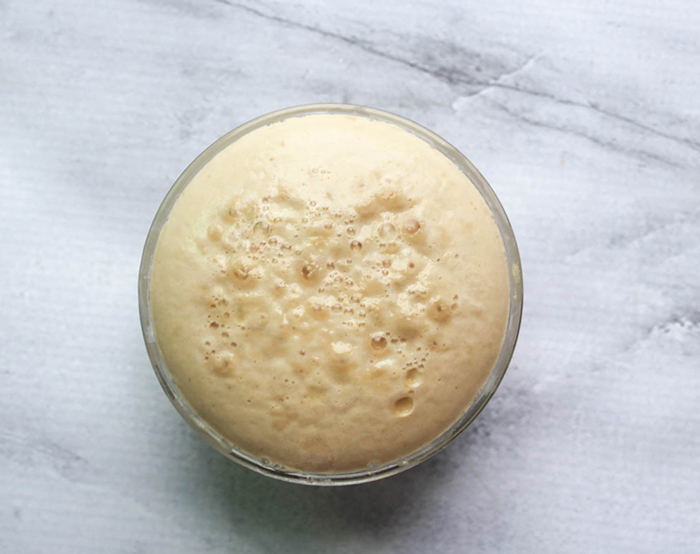 Measure the flour and pour it into the bread machine along with the sourdough starter and the yeast and water mixture into the bread machine.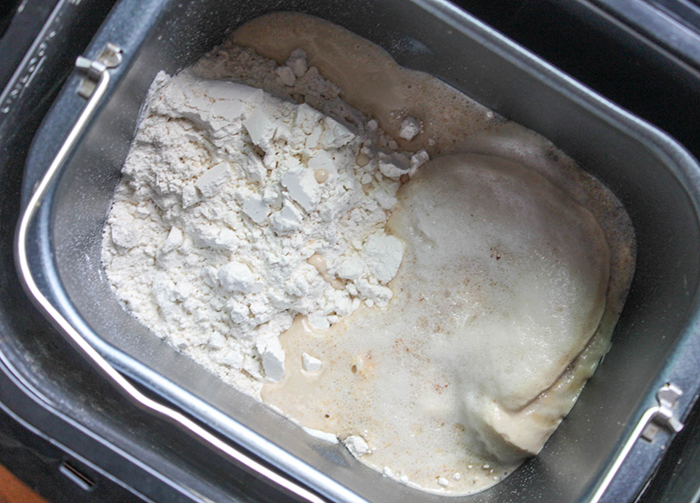 Select the dough cycle and press start. Once the cycle is complete, remove the dough from the bread machine.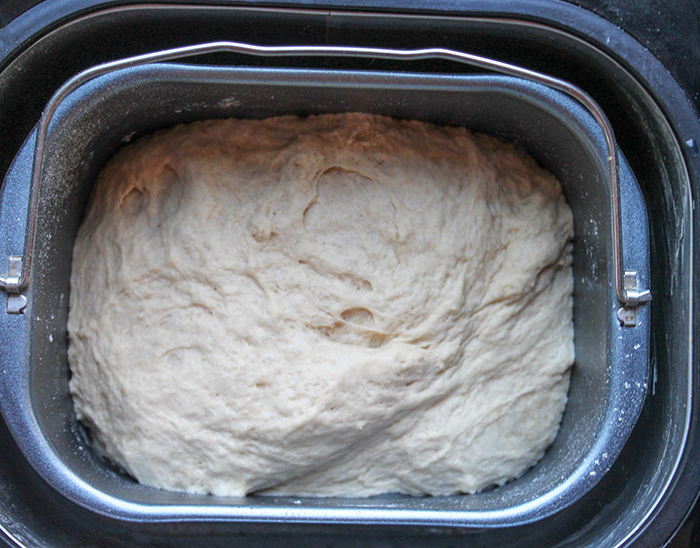 Let the dough sit at room temperature for about 15 to 20 minutes and follow your favorite pizza recipe.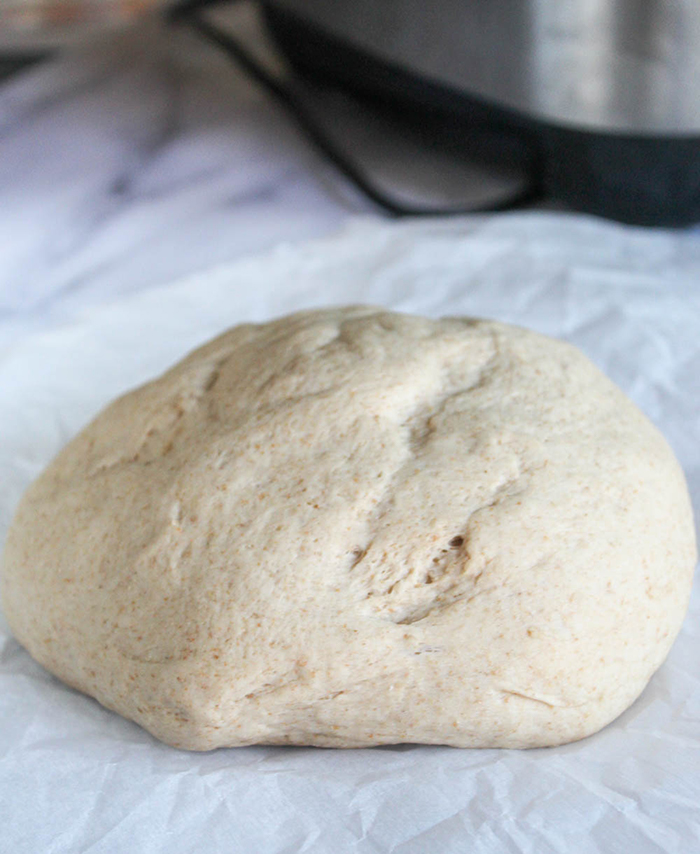 How to Make Sourdough Pizza Crust the Traditional Way
Dissolve the yeast, salt and honey in warm water. Pour the sourdough mixture into a bowl, stir in the yeast, water mixture and gradually add the flour.
Knead the dough with your hands or stand mixer. Place the dough in a warm place to rise.Once it has doubled in size, punch it down and allow it to rise once more.
Punch the dough down and make your pizza. For a traditional pizza, you can use this homemade marinara sauce.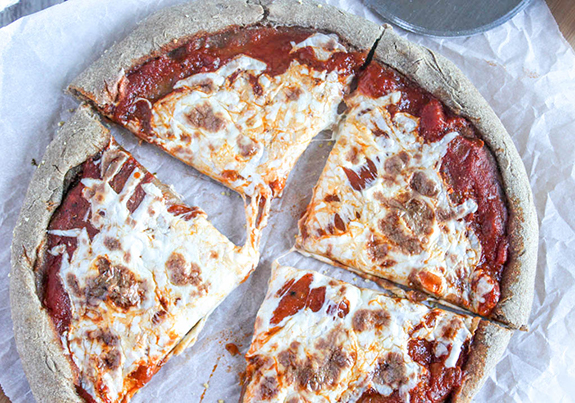 Recipe Tips
Use filtered or bottled water - some tap water contains chlorine which can interfere with the rising process, especially with fermented dough such as sourdough. Good quality bottled water doesn't typically contain chlorine. If it does, the amount is usually pretty low.
The yeast - you can use either instant (bread machine) yeast or active dry yeast to make your pizza dough. If you use instant (bread machine) yeast it's not necessary to dissolve the yeast in water.
Accelerate the rising time for the traditional method - heat your oven to 175. Place the dough in a bowl, cover it and place it in the oven. Allow it to rise until it has almost doubled in size.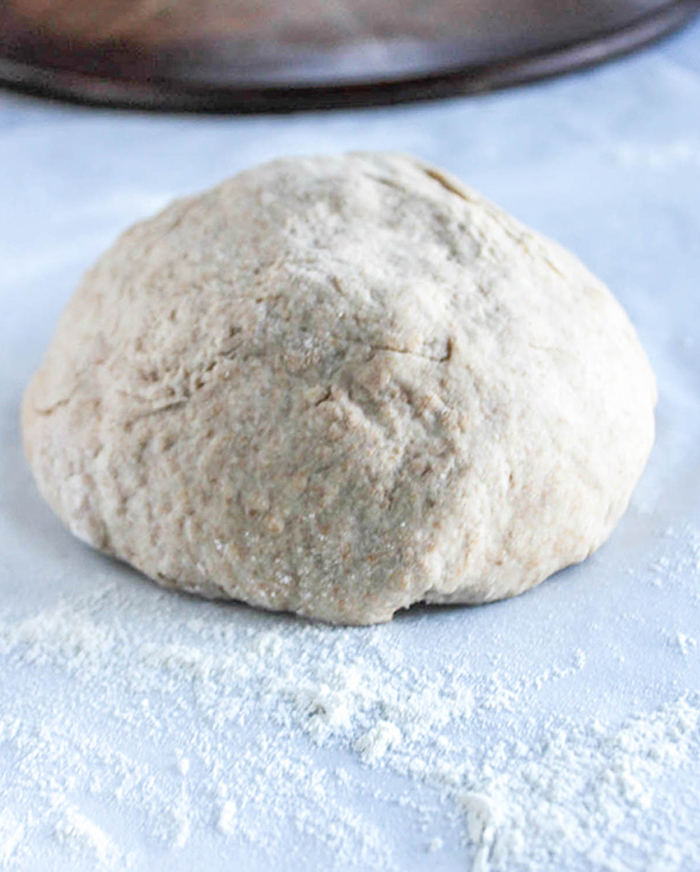 Freezing the Dough
Freezing extra dough - this pizza dough makes enough dough for two large pizzas. If you don't need to make two pizzas you can easily freeze the leftover crust by rubbing it in olive oil and wrapping it in parchment paper and then a reusable silicon bag, I love these stasher bags for this and freeze ti for up to three months.
Thaw it in the refrigerator overnight, then place it in your bread machine on the rise setting or use the accelerate the rising time above.
Serving Ideas
This pizza dough also works well for calzones, stromboli, breadsticks, or a flatbread like this buffalo chicken flatbread recipe.
Pizza & Flatbread Recipes