Deviled Egg salad with Greek yogurt is creamy, delicious and loaded with protein and flavor. It's easy to make with just a few simple ingredients.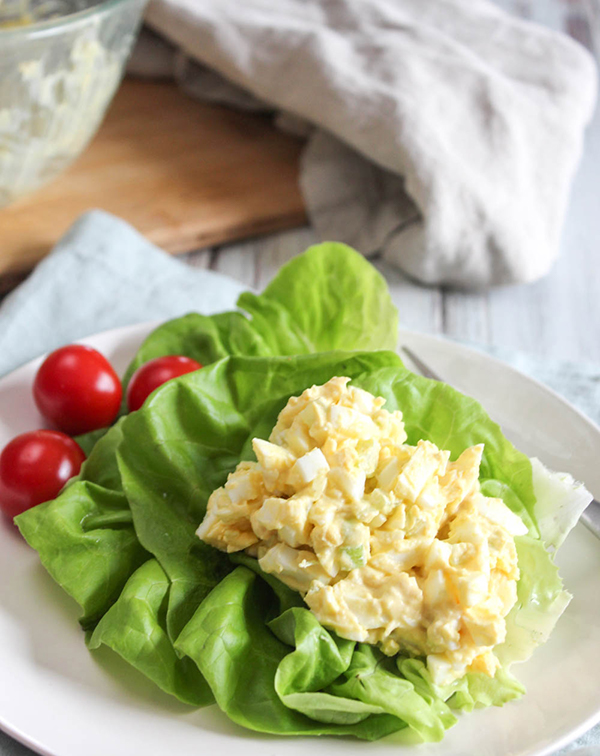 Here is what you will need
As an Amazon Associate, I earn from qualifying purchases
This is an overview of the ingredients and steps to make this recipe, scroll down for a printable recipe card with exact measurements and instructions.
Eggs
Celery
Greek yogurt
Prepared horseradish (optional)
Mayonnaise (optional)
Sea salt and pepper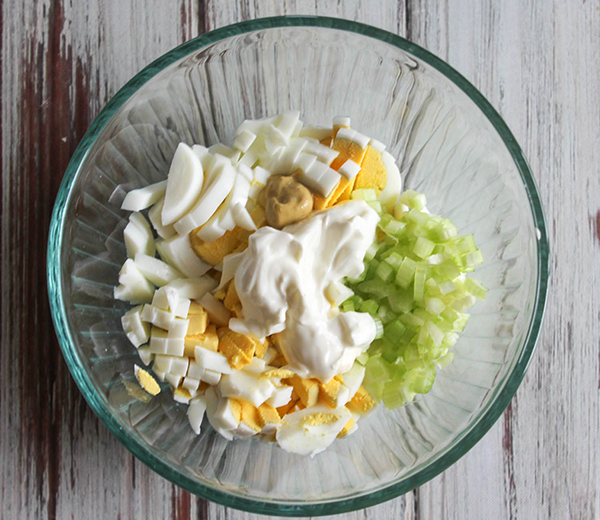 Egg salad is a classic simple salad that's perfect for when you want something easy for lunch.
You can pile it on top of a bed of greens with tomaotes and onions or serve it as a sandwich. The addition of mustard and horseradish to egg salad to gives the salad a deviled egg flair or you can try my deviled eggs with Greek yogurt for real deviled eggs.
I use Greek yogurt in place of mayonniase when I make egg salad because Greek yogurt is a better quality ingredient without the empty calories that are in mayonnaise. It's higher in protein, has probiotics and adds an interesting creamy tangy flavor to the egg salad.
I you prefer your egg salad with mayonnaise, you can substitute the yogurt with mayonnaise or add a spoonful to it for a little flavor boost.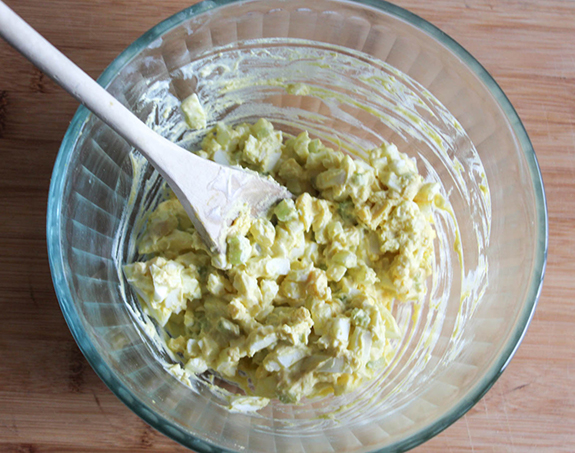 Recipe Tips
How to make perfect hard boiled eggs
The key to making a delicously creamy egg salad is to have perfectly cooked eggs. Eggs that have been cooked for too long are dry and can have affect the texture of the egg salad.
Here's how to do it: cover the eggs with water in a pan, and cover the pan. Bring the eggs to a boil. Leave the cover on and turn the heat off. Allow the eggs to sit in the hot water for 10 minutes.
How to easily peel the eggs
Drain the water from the eggs and gently shake them in the pan so that the egg shells begin to crack. Add cold water and let the eggs sit for at least 5 minutes and peel the eggs.
The best way to chop the eggs
You can use a knife to chop the eggs, or you can use an egg slicer which makes it super easy. Simple place an egg into the slicer horizonatlly and slice, then turn it vertically and slice through the egg once more.
Storage
Store your egg salad in the refrigerator until you are ready to serve it. It will last in the refrigerator for 3 days.
Freezing is not recommended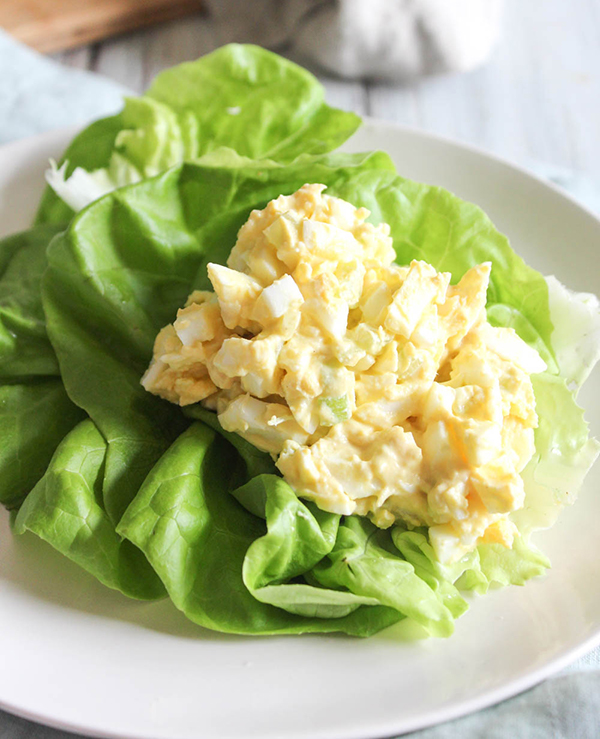 Change up your deviled egg salad
Try adding these to your egg salad to enhance the flavor
a teaspoon of relish
chopped onion
diced pickles
fresh herbs such as chives, parsley, basil and oregano
substitute the yogurt with an equal amount of mayonniase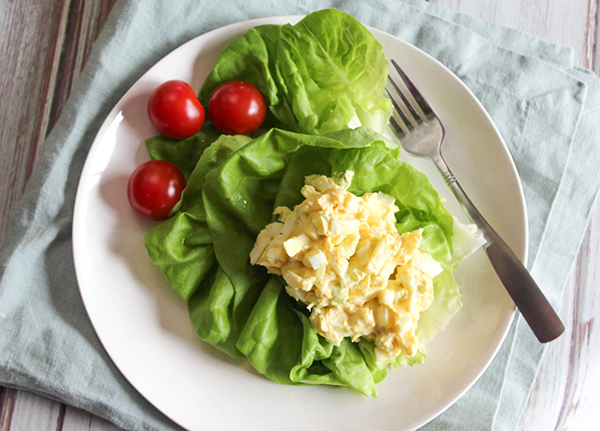 You Might also like these recipes with Greek Yogurt