Greek yogurt onion dip is made with a combination of rich and flavorful caramelized onions and Greek yogurt. It's a healthy twist on a classic flavorful dip.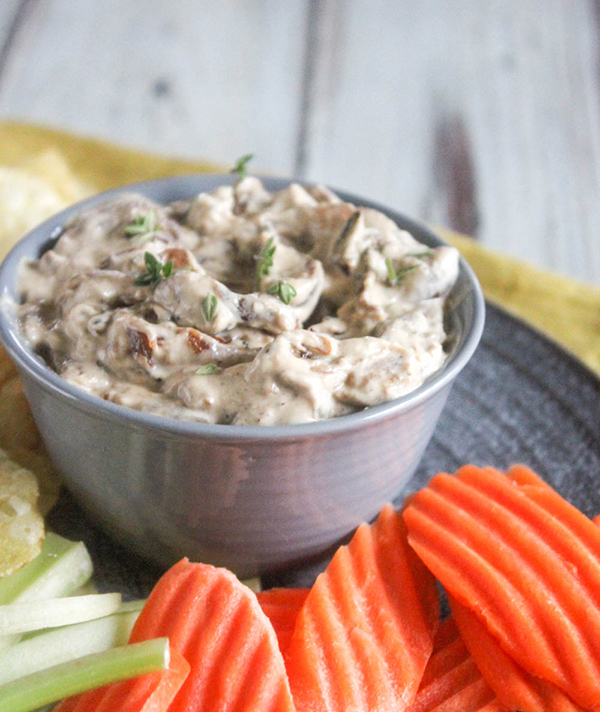 Greek Yogurt Onion Dip
Onion dip is a classic party dip that always seems to disappear fast at parties. Everyone loves it with with potato chips,and it also tastes great with fresh veggies, or spread on a cracker.
I can remember my mother always making onion dip at family gatherings. She would mix up a batch using dried onion soup in a box and sour cream, not exactly fresh tasting or the healthiest way to enjoy onion dip.
This homemade better for you Greek yogurt onion dip is creamy, delicious and fresh tasting. The caramelized onions add a depth of flavor and enough sweetness to balance out the sour taste of yogurt.
It is super easy to make this dip. Once the onions have been caramelized (which can be done ahead of time), it takes minutes to mix up a batch. I like to make it ahead of time to allow the flavors to blend together, but it can also be served immediately.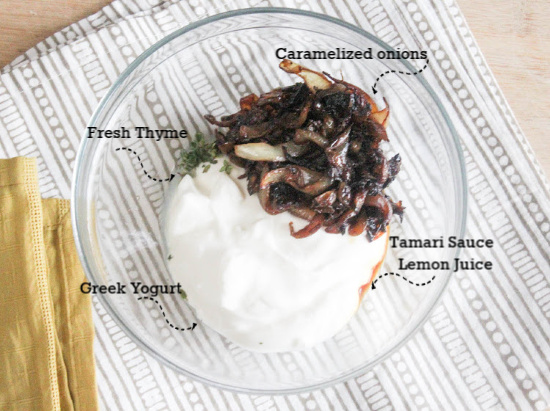 Here is what you Will Need to Make This Recipe
Sweet onions such as Vidalia or yellow onions
Olive oil and/or butter
Greek Yogurt tastes like sour cream, with more health benefits.
Fresh Lemon Juice
Fresh Thyme
Tamari Sauce a fermented soy sauce adds just the right amount of salt to bring the flavors together
Cast Iron or stainless steel pan to caramelize the onions
Here's How to Make It
Caramelize the onions by placing them in a cast iron skillet with oil and allow them to cook undisturbed for 10 to 15 minutes.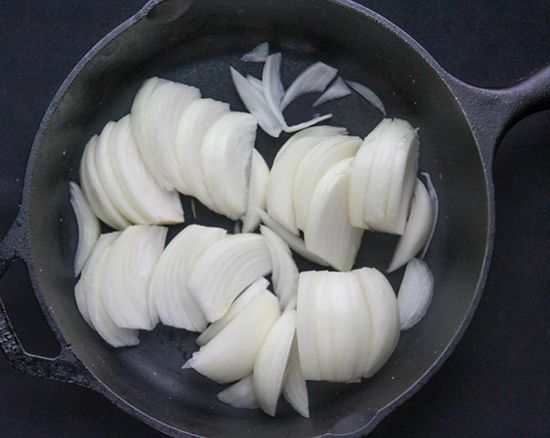 Add more oil and give them a stir.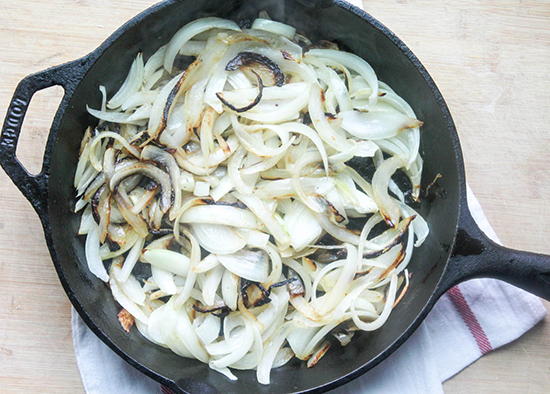 Continue to cook the onions on medium to low heat stirring often for about 20 to 30 minutes until the onions become deep brown in color.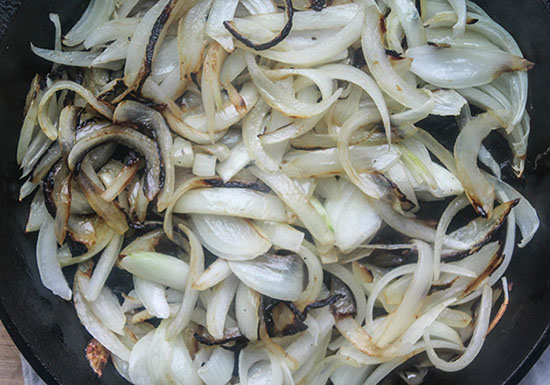 Once the onions are caramelized, remove them from the pan and allow them to cool off.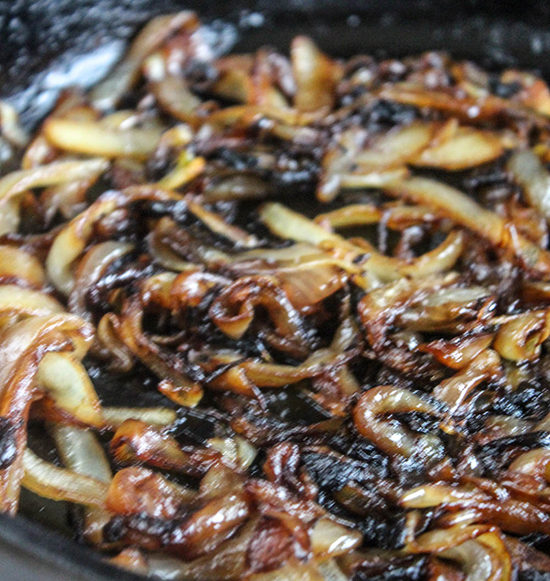 Add the onions to the Greek yogurt, stir in the tamari sauce and lemon juice and serve with chips and fresh vegetables.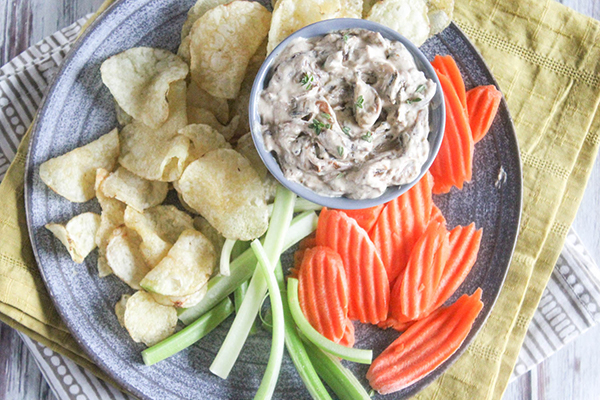 Tips, Suggestions and Variations
Yogurt or Sour Cream- I like to use Greek yogurt to replace sour cream in most recipes. It tastes similar to sour cream, has less ingredients and more healthy benefits such as pro-biotics. If you prefer sour cream, you can easily replace Greek yogurt with an equal amount of sour cream.
Butter and Olive Oil - You can use all butter or all oil in this recipe. If you choose to use all butter, keep the heat at medium low and a close watch on the onions. All oil in this recipe will not require as much attention since it doesn't burn as quickly as butter does.
Store leftover onion dip in the refrigerator for 3 to 4 days in a glass food storage container in the refrigerator. Freezing leftover dip is not recommended.
Try these healthy dip recipes