Cashew clusters with almonds are crunchy, naturally sweet and salty in one bite. They are made with only five ingredients and are vegan and gluten free.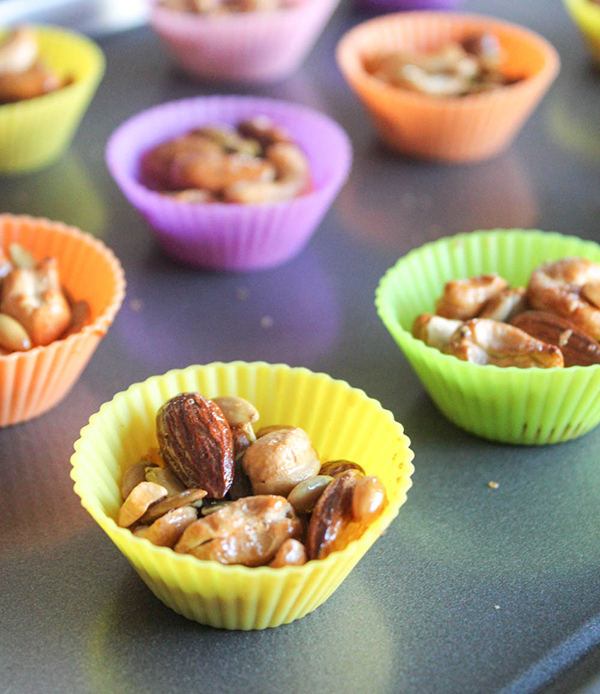 Recipe Highlights
This recipe is a homemade version of Costco's cashew clusters. They may not look the same, but they taste just as delicious as the packaged version. And the best part? With only 3 tablespoons maple syrup in the entire recipe, they are much lower in sugar.
These bite sized clusters are great when you want a little bit of something sweet; one cluster is enough to stop that sugar craving and you won't feel guilty about it.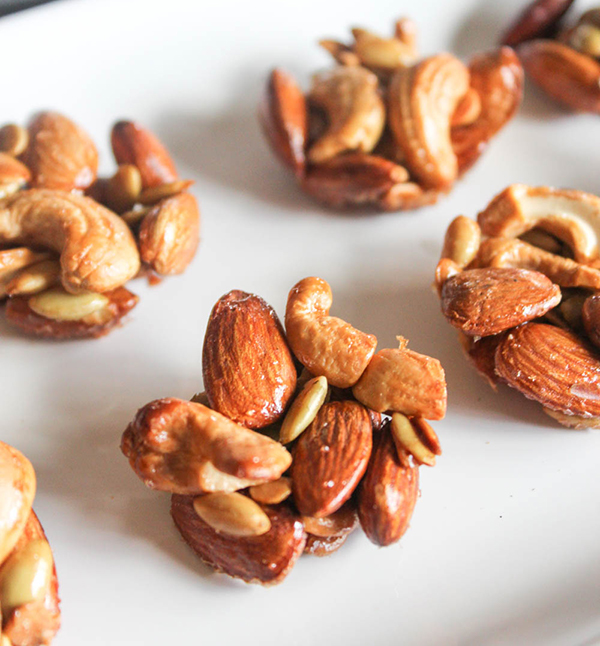 Why this recipe works
Homemade coconut clusters have less added sugar than the store-bought version.
They don't crumble. When I buy coconut clusters packaged, there is always a big heap of crumbles on the bottom of the bag.
They are so easy to make and taste fresher than the packaged version.
Serving Suggestions
Aside from eating them as they are, crumble one or two coconut clusters and use them to top ice cream or yogurt.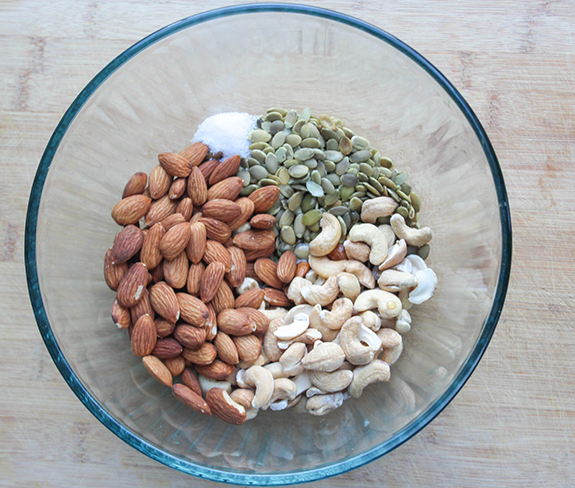 Here is what you will need
As an Amazon Associate, I earn from qualifying purchases
This is an overview of the ingredients and steps to make this recipe, scroll down for a printable recipe card with exact measurements and instructions.
You can buy the ingredients below through the Amazon links or at your favorite grocery store.
Here is how to make cashew clusters
This is another super simple recipe with a few steps. First, place all of the ingredients into a bowl and mix them up. Make sure that the syrup coats all of the ingredients.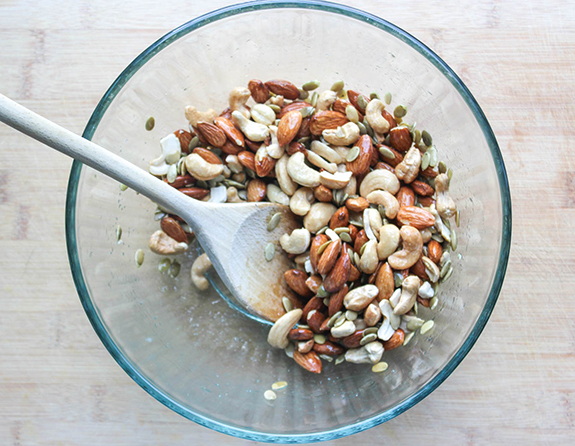 Place the empty muffin liners onto a baking sheet and drop a spoonful of the nut mixture into each cupcake/muffin liner, and bake them.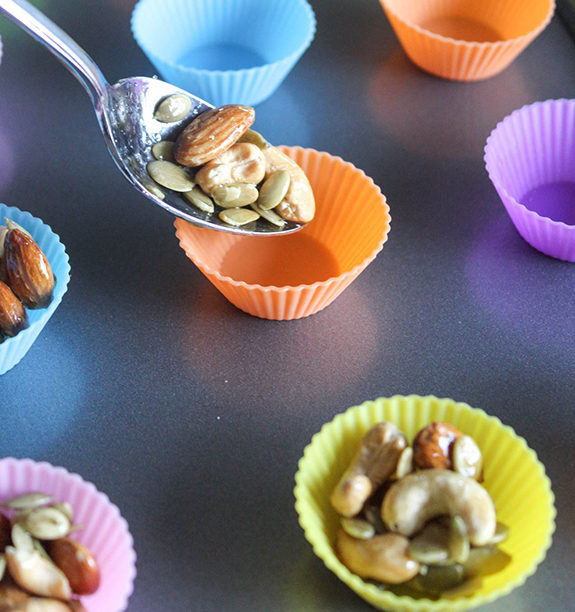 Allow the clusters to cool off completely so that the syrup hardens which will hold the clusters together making it easy to remove from the muffin liners.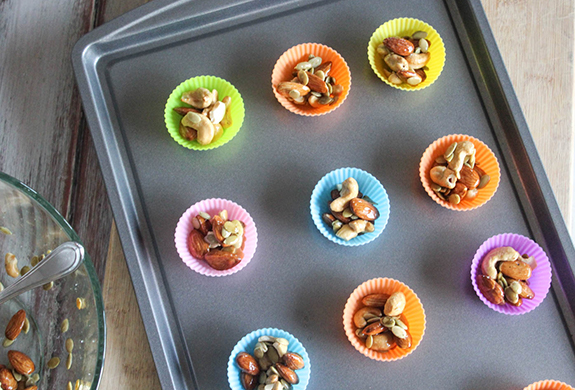 Tips
Mini silicone muffin/cupcake holder options - if you don't have mini silicone cupcake liners, you can use regular sized for a larger cluster, or paper cupcake liners either size.
Pan Method - You can also spread the mixture onto a small baking sheet. Allow the mixture to completely cool off and break it into bits. Please note that you will have a more crumbly mixture if you use a sheet pan.
Speed up the cooling process by placing the clusters into the refrigerator for at lease 30 minutes.
Variations
Add 2 tabelspoons of chia seeds or quinoa for extra crunch.
Add ⅛ to ¼ teaspoon cayenne pepper for a touch of heat.
Change up the nut combination and use ¾ cup of any two of these: walnuts, pecans, peanuts, pistachios.
Substitute the pumpkin seeds with sunflower seeds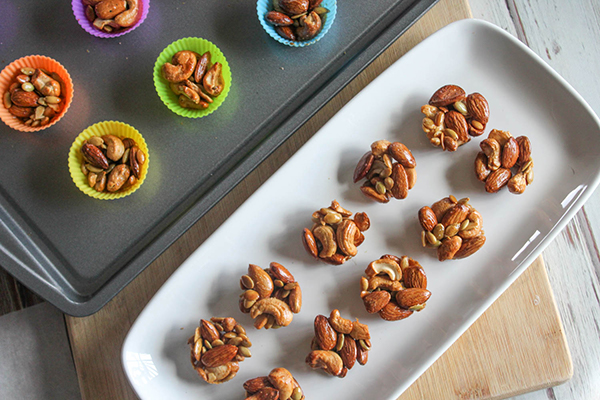 Storage
Store cashew clusters at room temperature in a sealed food storage container for up to a week.
You Might Also Like These
Sign Up! For Our Mailing List To Receive Menu Ideas and More!