Healthy magic bars are a delicious remake of the traditional magic bar cookie that is made with a graham cracker crust and sweetened condensed milk.
This healthier version of magic bars which are also called 7-layer bars are a mix of chocolate, coconut milk, nuts, and naturally sweet dates for a sweet and decadent cookie with a grain-free crust. They are dairy-free, gluten-free and vegan.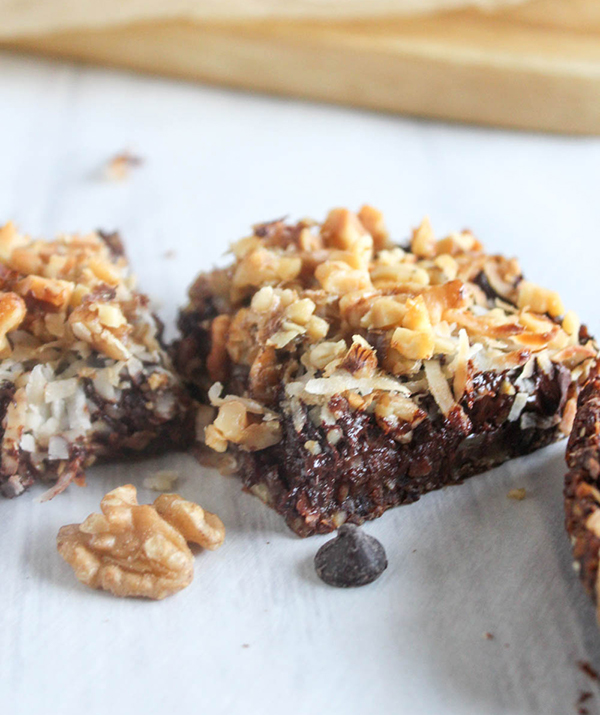 It's not the holiday season without certain treats like these magical seven-layer bars, buckeye balls and peanut blossoms cookies.
What Makes These Magic Cookies Healthy?
Unlike the traditional version that's made with a lot of sugary ingredients such as graham crackers and sweetened condensed milk, these are natuarlly sweetened with dates and maple syrup.
Even though they are not a totally healthy cookie, these healthier magic bars are made with natural an minimally processed (healthier ingredients).
They are practically fool-proof to make.
Here is What You Will Need
As an Amazon Associate, I earn from qualifying purchases.
This is an overview of the ingredients and steps to make this recipe. Scroll down for a printable recipe card with exact measurements and instructions.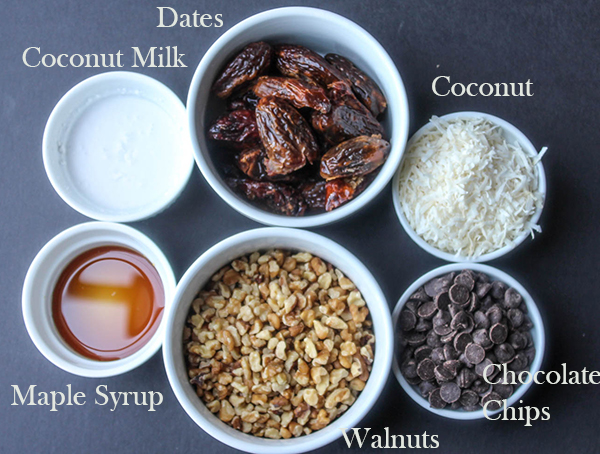 Ingredients List
Walnuts
Coconut Milk
Dark Chocolate Chips
Tools Needed to Make This Recipe
Here is How To Make This Magic Bar Recipe
Prepare the ingredients: Remove the pits from the dates, measure the walnuts, chocolate chips, and coconut flakes. Mix the coconut milk and syrup together and set it aside. Line an 8X8 square pan with parchment paper.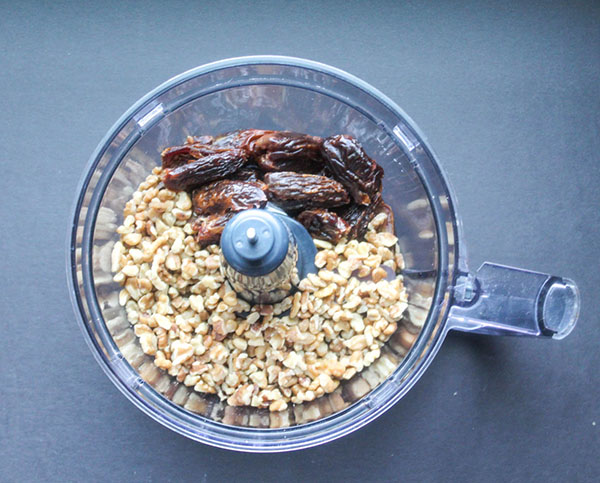 Step 1. Chop the Walnuts
Place the walnuts into a food processor and pulse them until they are roughly chopped, remove a ½ cup and then add the dates.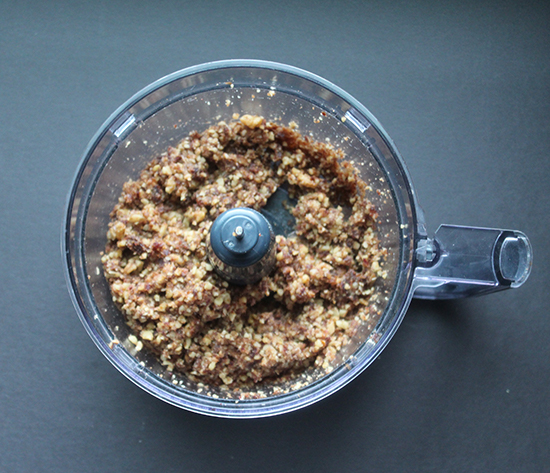 Step 2. Make the Grain-free Cookie Crust
Process the dates and walnuts into a fine crumbly dough-like texture.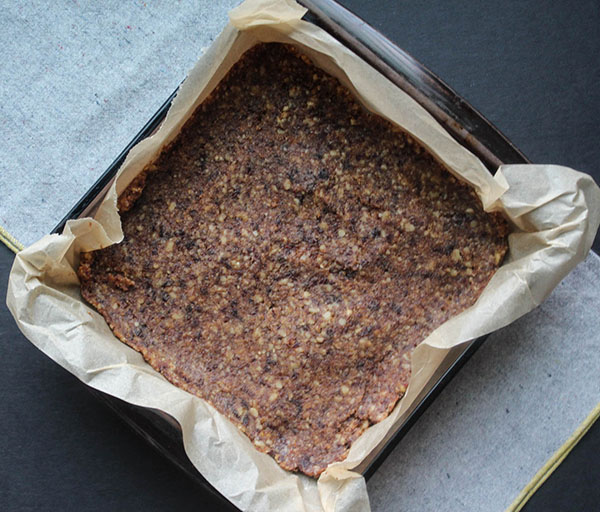 Step 3. Press the crust into the pan
Remove the walnut and date mixture from the food processor and press it into the bottom of the pan with a wooden spoon or spatula.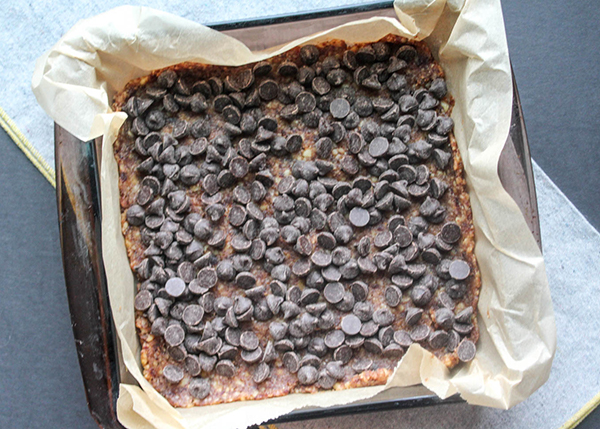 Step 4. Chocolate Chips
Spread the chocolate chips over the dough in the pan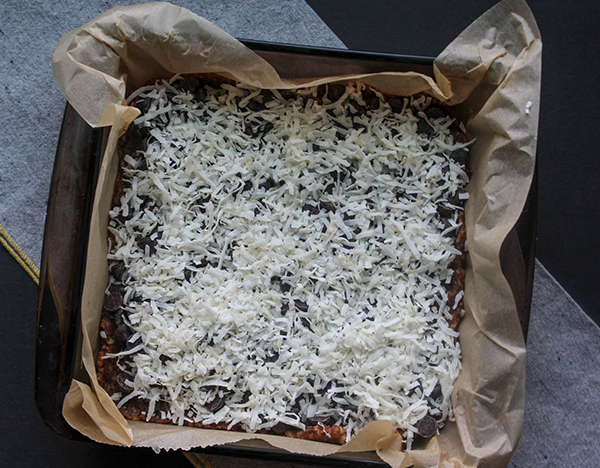 Step 5. Coconut
Sprinkle the coconut over the chocolate chips.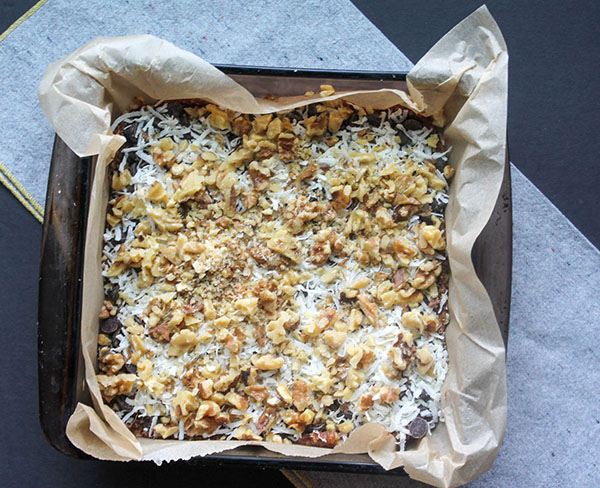 Step 6. Add Walnuts & Coocnut Milk
Top the coconut with the remaining chopped walnuts and the coconut milk mixture.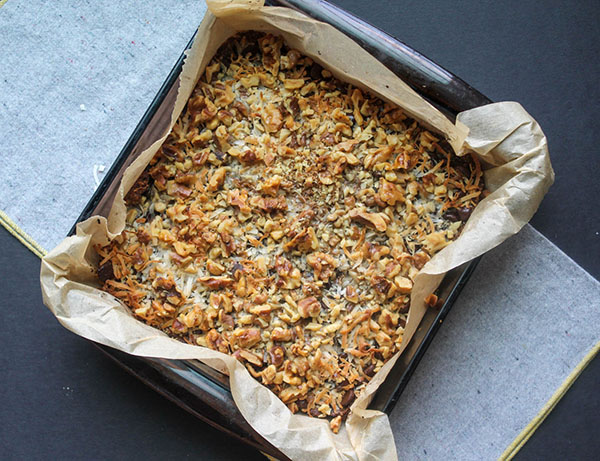 Step 7. Bake
Bak the magic cookie bars for 25 minutes.
7-Layer Bar Ingredient Notes & Substitutions
Medjool dates are the base of this recipe. When they are combined with chopped walnuts they form a soft and sweet dough.
Medjool dates can be substituted with regular pitted dates which are smaller in size so you might want to add one more for 16 dates.
Coconut milk has a similar texture to sweetened condensed milk without all of the sugar.
Coconut milk can be substituted with almond milk or oat milk.
Shredded coconut. Look for unsweetened shredded coconut, and it can easily be replaced with coconut flakes.
Walnuts can be substituted with pecans, almonds or macadamia nuts in this healthy magic cookie bars recipe.
Dark chocolate chips can be substituted with semi-sweet chocolate chips or milk chocolate chips. Since the chocolate chips melt in this recipe, you can also use dark chocolate chunks instead of chocolate chips.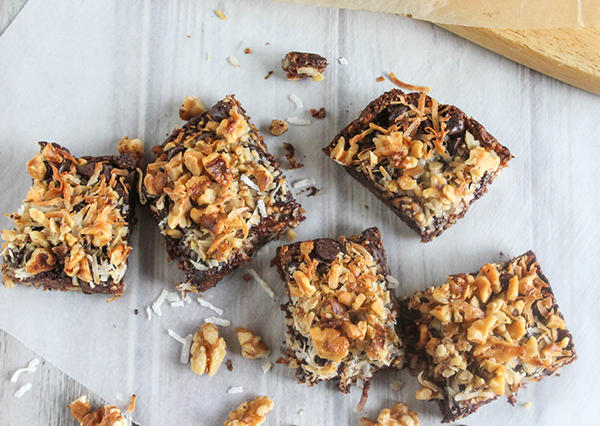 Recipe Tips
If the dates are dry, soak them in water for about five to ten minutes before adding them to the food processor. Drain them before placing them into the food processor.
Use a sheet of parchment or waxed paper to smooth the "dough" before adding the remaining ingredients.
How To Store Magic Cookie Bars
Room Temperature. Healthy magic bars can be stored at room temperature for up to a week at room temperature.
Refrigerate. These cookies are a little fragile and will hold up better when they are stored in the refrigerator in an airtight container for up to two weeks.
Freeze Magic cookies by placing cookie squares on a cookie sheet in a single layer and placing it in the freezer. Once the seven-layer cookies are frozen solid, remove them from the cookie sheet and place them in a freezer container for up to three months.
Thaw them in the refrigerator overnight or at room temperature for a few hours.
Recipe Variations
Use white chocolate chips in place of dark chocolate chips and add a layer of dried cranberries.
Add a layer of mini-marshmallows to the top of the magic cookie bars.
For vegan magic cookie bars, use dairy-free chocolate chips such as Enjoy Life Chocolate Chips.
In addition to the dark chocolate chips, sprinkle on a thin layer of butterscotch chips or peanut butter chips.
Sprinkle the chocoalte layer with a dash of sea salt.
Can I use coconut cream to make these healthier magic bars?

Yes, you can! Coconut cream is thicker than coconut milk so you will need to dilute the coconut cream before using it in this recipe. Use ⅛ cup coconut cream and stir in ⅛ cup of water and keep stirring until the mixture becomes the texture of thick milk or cream. You may need to add a little more water depending on the brand of coconut cream that you use.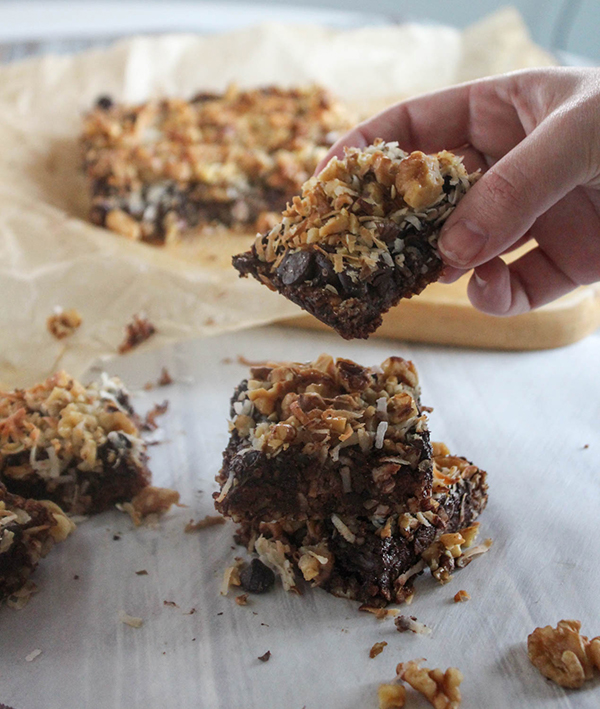 Have you Tried These Healthier Sweet Treats?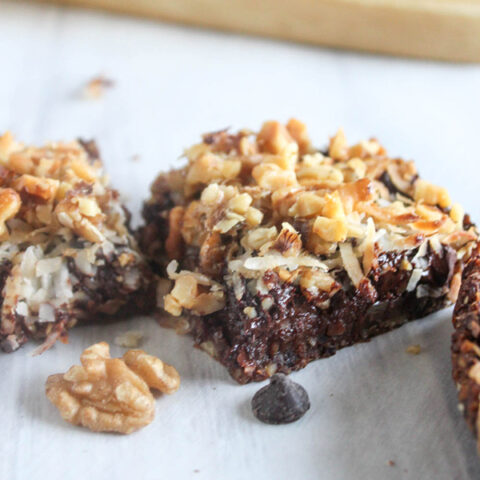 Healthy Magic Bars
Healthy Magic Bars are a healthier spin on a traditional bar cookie
Ingredients
15 Medjool Dates, pitted
2 Cups of walnut halves, divided
Instructions
Preheat the oven to 375 degrees f and line an 8X8 baking dish with parchment paper.
Mix the maple syrup and coconut milk together and set it aside.
Place the walnut halves into a food processor and pulse until they are roughly chopped. Carefully remove ½ cup of the walnuts from the food processor and set them aside.
Place the pitted dates into the food processor and process until the walnuts and dates are blended together and begin to form a ball.
Add the dough to the parchment-lined baking sheet and press it down with the back of a spoon until it is evenly distributed in the pan.
Layer the chocolate chips, coconut flakes and walnuts on top of the walnut crust.
Pour the coconut milk and syrup mixture over top of the cookies and bake until the coconut begins to turn golden and the chocolate melts - about 25 minutes.
Notes
Recipe Tips
If the dates are dry, soak them in water for about five to ten minutes before adding them to the food processor. Drain them before placing them into the food processor.
Use a sheet of parchment or waxed paper to smooth the "dough" before adding the remaining ingredients.

Ingredient Substitutions
Medjool dates can be substituted with 15 regular pitted dates
Swap out coconut milk with almond, cashew or oat milk
Coconut flakes can be used in place of shredded coconut
Walnuts can be replaced with an equal amount of chopped pecans or almonds.
Substitute dark chocolate chips with an equal amount of milk chocolate chips or semi-sweet chips. Or you can cut up your own chocolate into chunks.
Nutrition Information:
Yield:

16
Serving Size:

1 Bar
Amount Per Serving:
Calories:

239
Total Fat:

14g
Saturated Fat:

5g
Trans Fat:

0g
Unsaturated Fat:

9g
Cholesterol:

1mg
Sodium:

19mg
Carbohydrates:

29g
Fiber:

4g
Sugar:

23g
Protein:

3g
Nutrition information is provided by an online calculator and is meant to be used for informational purposes only. Even though I try to provide accurate information, these figures should still be considered as estimates.