Healthier homemade chocolate chip cookies are buttery, crisp around the edges and filled with dark chocolate chips. They are a better for you version and there are options to make them gluten-free and vegan.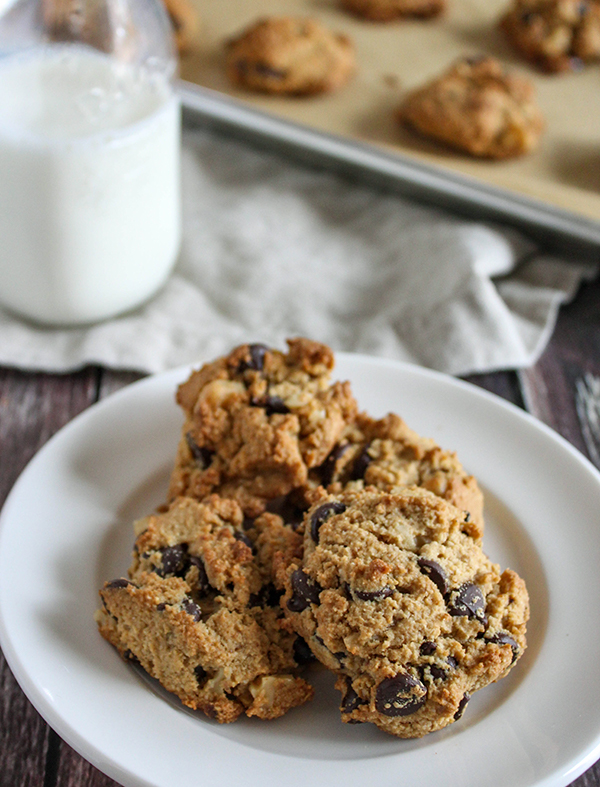 A Healthier Cookie Recipe
I won't say that this is a recipe for healthy chocolate chip cookies because I don't think there are any truly healthy cookie recipes. But these chocolate chip cookies are healthier, and they might become your new favorite chocolate chip cookie recipe.
I tweaked my family's treasured chocolate chip cookie recipe to make a better for you version. There aren't any crazy ingredients, only good old fashioned natural ingredients. Just like these healthy almond joy bites or these no-bake fudge brownies are.
Here is What You Will Need
As an Amazon Associate, I earn from qualifying purchases
This is an overview of the ingredients and steps to make this recipe, scroll down for a printable recipe card with exact measurements and instructions.
Unsalted butter
Dark Chocolate Chips (at least 60% cacao)
Sea Salt
Walnuts or pecans - roughly chopped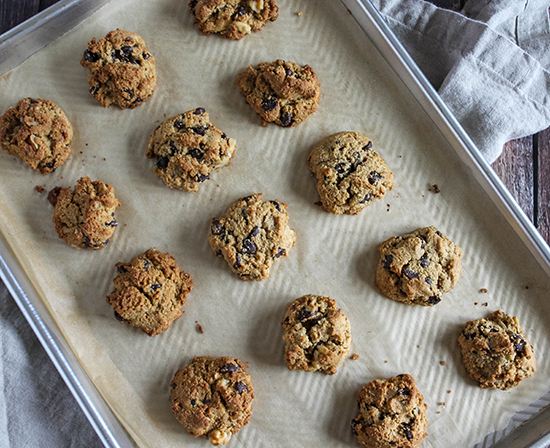 How to make Easy Healthier Chocolate Chip Cookies
Combine the dry ingredients in a bowl
Mix the butter and coconut sugar together
Add the eggs and vanilla to the butter mixture
Gradually add the dry mixture to the egg and butter mixture
Stir in the chocolate chips and walnuts
Place the cookie dough on cookie sheets
Bake for 12 minutes
Total Estimated Time to Make This Recipe: 25 to 35 Minutes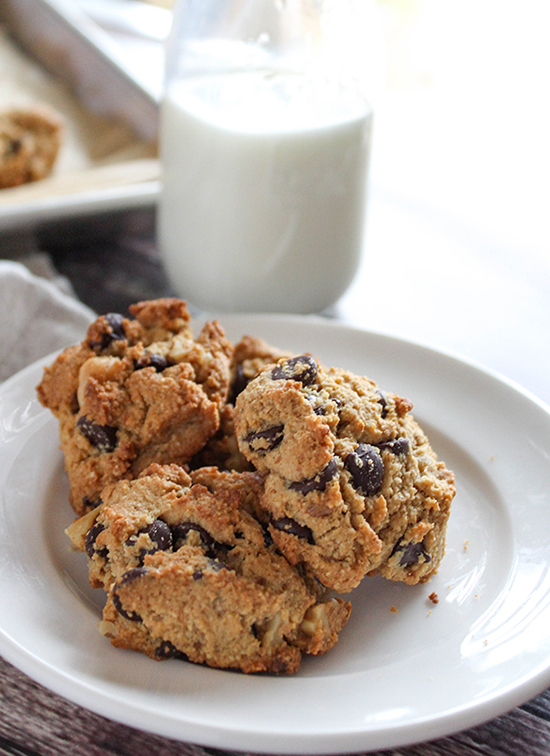 Recipe Variations
For a gluten-free version, replace the whole wheat flour with 3 cups of almond flour and dues 6 tablespoons butter in place of 8 tablespoons of butter which is a ½ cup.
For a vegan version: use two flax eggs in place of eggs ( one tablespoon flaxseed meal plus three tablespoons water per egg). Replace the butter with an equal amount of coconut oil and replace the chocolate chips with vegan chocolate chips.
Add some nuts: stir in one half cup of chopped walnuts, chopped macadamia nuts or pecans with the chocolate chips.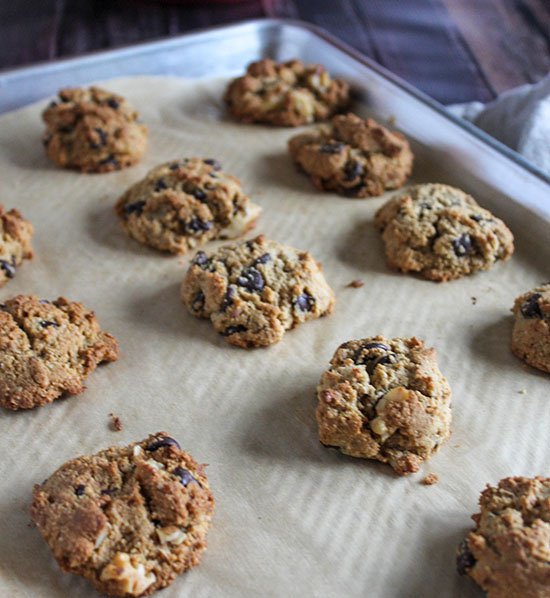 How to Store Chocolate Chip Cookies
Once the cookies have completely cooled off, store them at room temperature in an airtight container for up to two weeks.
Try These Healthier Recipes