Peanut Chocolate energy bites with peanuts and dates are a naturally sweet decadent-tasting chocolate snack. They are made with just three wholesome ingredients and they are gluten-free and vegan.
Chocolate date energy bites are naturally sweet and a perfect way to tame your sweet tooth. After taking one bite of these delectable chocolate bites, you will agree that they taste a bit indulgent.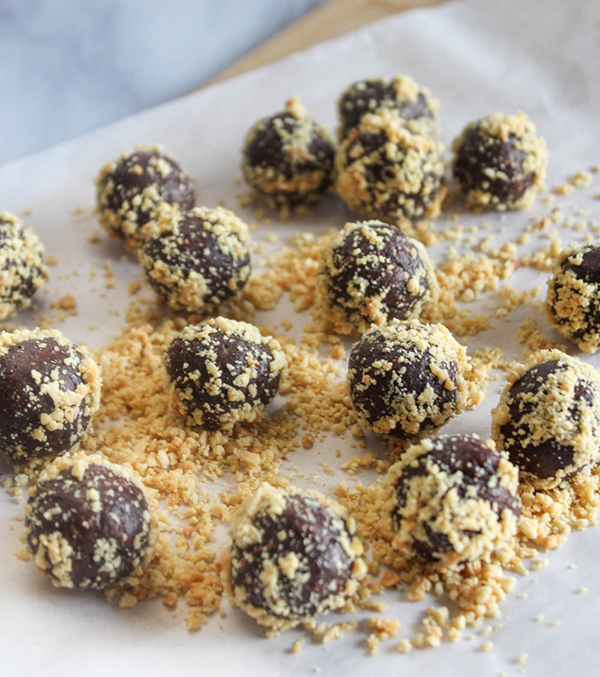 The food processor transforms the dates and chocolate into an incredibly delicious chocolate paste that tastes like caramel.
Why this Recipe Works
They are made with only three ingredients!
Chocolate Energy Bites with peanuts take just minutes to make!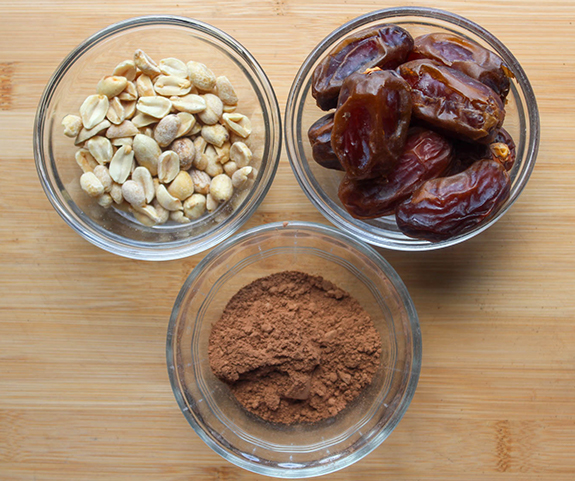 Here is What You Will Need
This is an overview of the ingredients and steps to make this recipe, scroll down to see ingredient notes and substitutions as well as a printable recipe card with exact measurements and complete cooking instructions.
As an Amazon associate, I earn from qualifying purchases
---
---
Here is How To Make Chocolate Energy Bites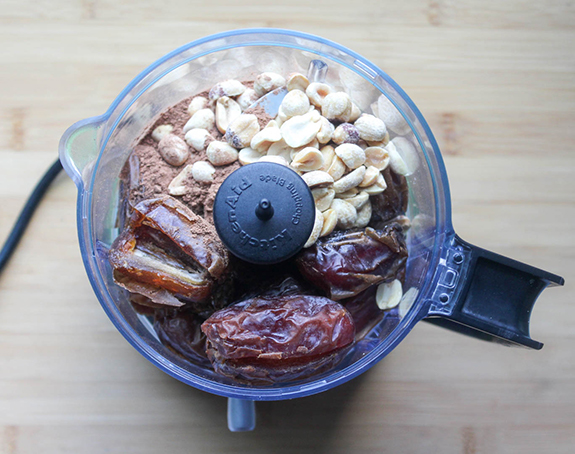 Step 1. Remove the pits from the dates, and place all of the ingredients into a food processor bowl.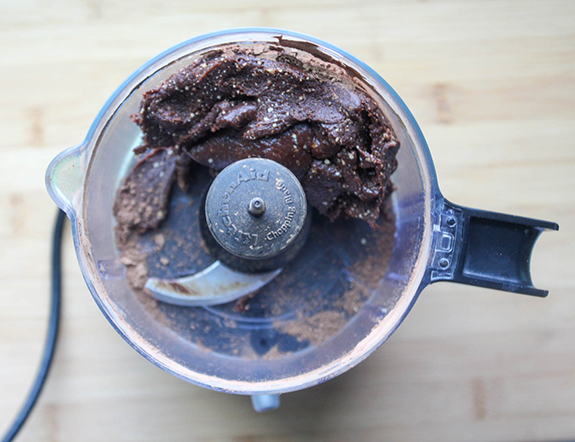 Step 2. Blend the ingredients until they form a doughy texture.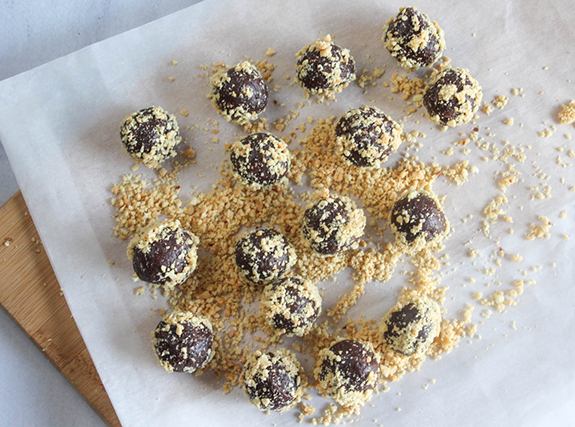 Step 3. Use your hands to roll the "dough" into balls and roll them into chopped peanuts.
Ingredient Notes & Substitutions
Medjool Dates are the best dates to use in this recipe for their sweet taste and chewy texture. They can be substituted one to one with regular dates or figs.
Unsalted Peanuts are used in this recipe because they go well with chocolate. You can substitute them with almonds or cashews. Salted peanuts are not recommended in this recipe.
How to Store Peanut Chocolate Energy Bites
Store chocolate energy bites in the refrigerator in an airtight container for up to five days. They can also be stored at room temperature for a day or two.
Freeze chocolate energy bites by placing them on a cookie sheet in the freezer. Once they are frozen, remove them from the baking sheet and place them in a freezer container for up to 3 months.
Defrost them in the refrigerator overnight and enjoy! They also taste delicious partially frozen.
Recipe Variations
Change up the peanuts and use almonds, walnuts, cashews, pistachios, or a combiantion of your favorite nuts.
Add a few tablespoons of oats or shredded coconut for thicker textured chocolate energy bites.
Add a tablespoon of peanut butter or jelly to the ingredients in the food processor before blending the ingredients.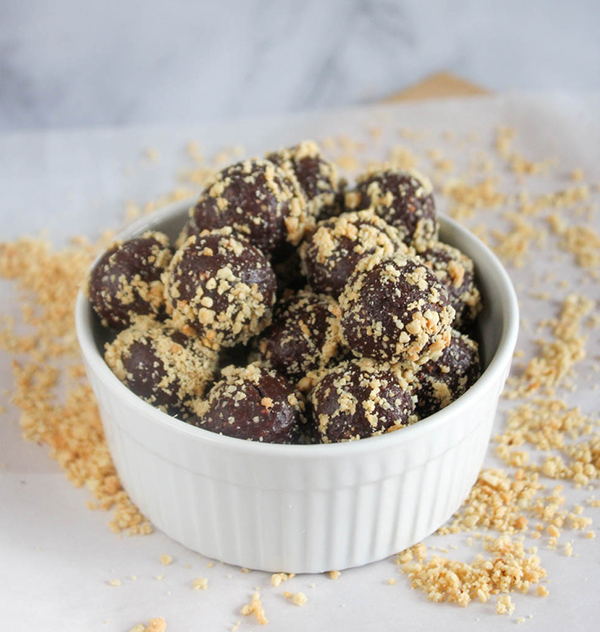 Your Questions Answered
Here are the most commonly asked questions about this recipe. If your question isn't answered below, leave me a comment below and I will get back to you as soon as I can.
I don't have a food processor, what else can I use to make this recipe?
You can use a blender to make this recipe if you don't have a food processor.
Can I make these energy bites without chocolate?
Yes, you can! Simply omit the cocoa powder and add about 1 ½ tablespoons of almond flour to the ingredients in the food processor.
Try These Naturally Sweetened Snacks