This Mediterranean quiche with spinach is packed with veggies and flavor! It's made with a hash brown crust, so it's gluten-free too. It's perfect for a healthy breakfast, brunch, lunch or dinner.
This healthy Mediterranean quiche is going to be your new favorite quiche recipe. The shredded potato pie crust is so good and much easier to make than a traditional pie crust. Just shred the potatoes and press them into a pie plate.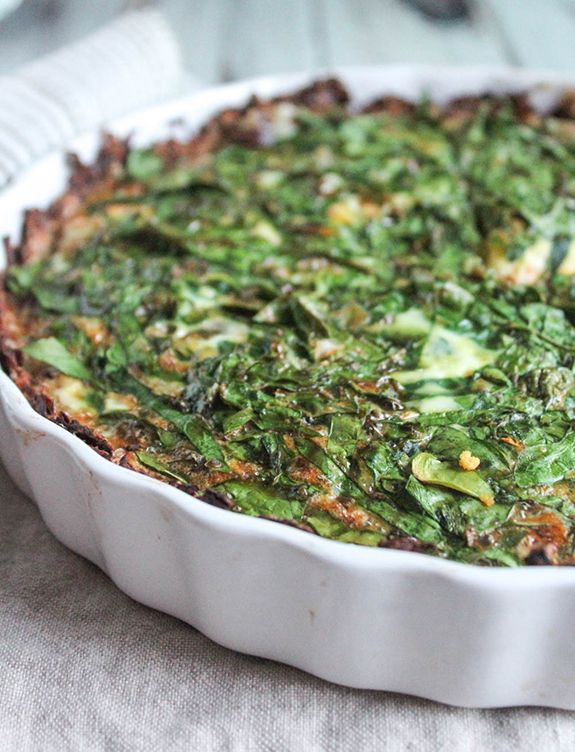 This recipe was originally posted in 2017, the photos and recipe have been updated.
Why this Recipe Works
It's nutritious and full of healthy, fresh ingredients.
It can be made ahead of time and reheated quickly for a quick meal; perfect for your meal prep rotation.
It's vegetarian, customizable and gluten-free!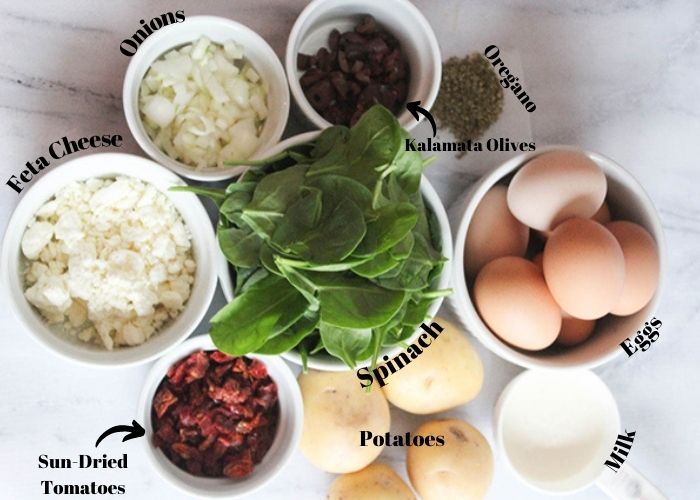 Here is What You Will Need
As an Amazon Associate, I earn from qualifying purchases
This is an overview of the ingredients and steps to make this recipe, scroll down for a printable recipe card with exact measurements and instructions.
This is an overview of the ingredients and steps to make this recipe, scroll down to see ingredient notes and substitutions as well as a printable recipe card with exact measurements and complete cooking instructions.
---
Ingredients
Olive Oil (1 ½ tablespoons)
Medium potatoes (3 to 4)
Eggs (6)
Chopped Onion (½ cup or one medium onion)
Whole Milk (¼ cup)
Oregano (1 tablespoon fresh)
Baby Spinach (2 cups)
Sun-Dried Tomatoes (½ cup)
Kalamata Olives (¼ cup)
Feta Cheese (¼ cup)
---
Here is How To Make Mediterranean Quiche with Spinach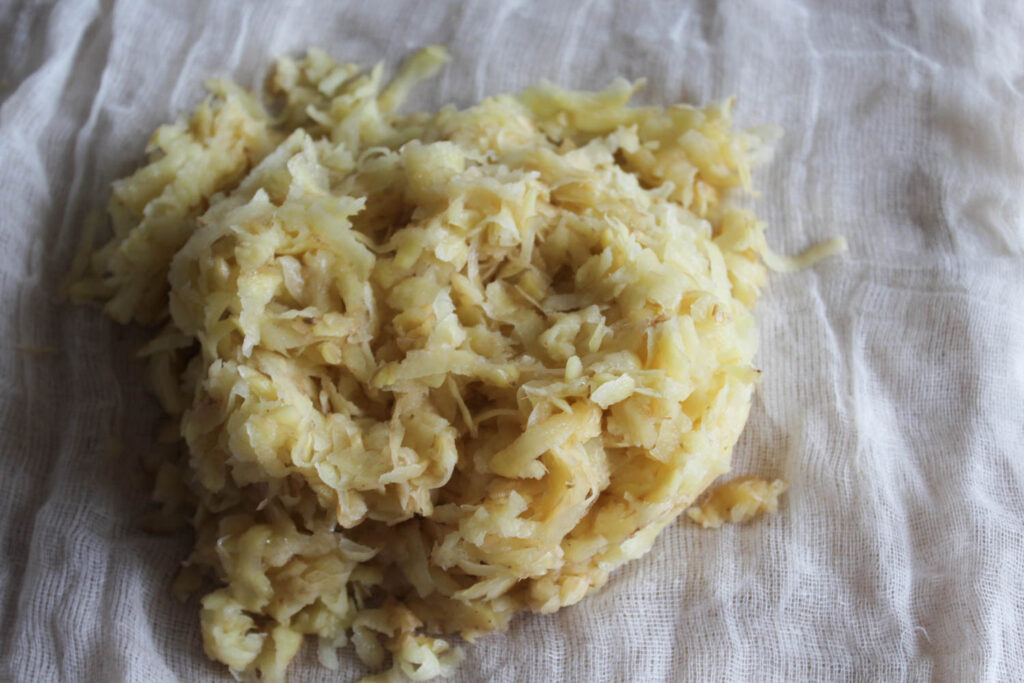 Use a box grater or food processor to shred the potatoes.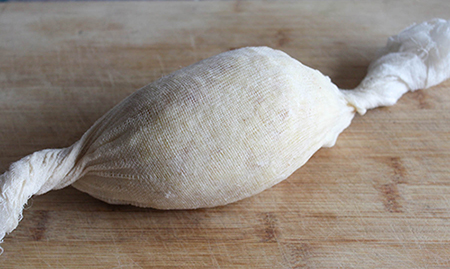 Wrap the potatoes tightly in cheesecloth and squeeze out the excess liquid.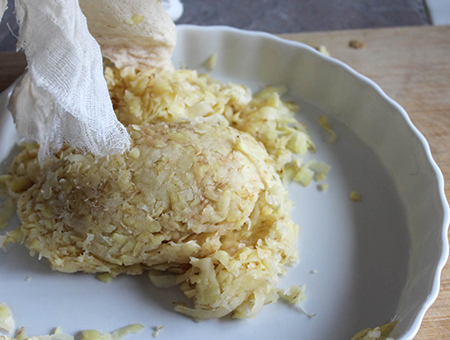 Unwrap the potatoes and add them to a pie plate that has been brushed will olive oil.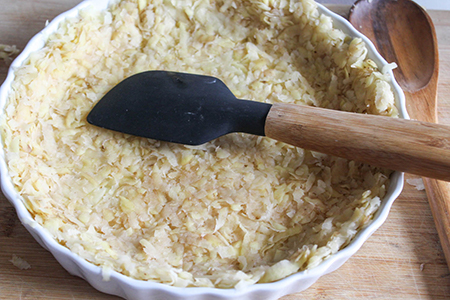 Spread the shredded potatoes in the pie plate, while gently pressing them into the pan.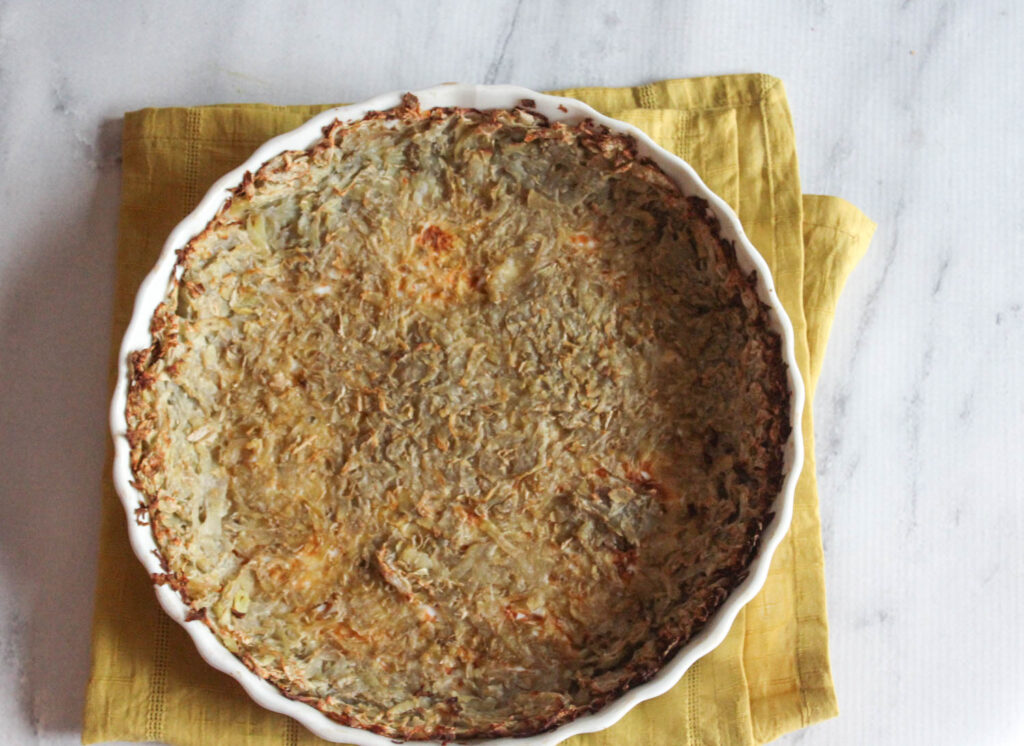 Bake the shredded potato crust until it turns brown and crispy.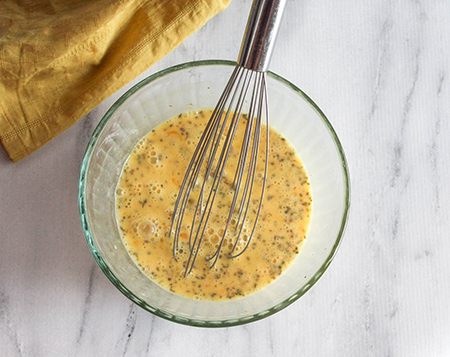 While the crust is cooking, whisk the eggs with the milk and spices in a mixing bowl and set them aside.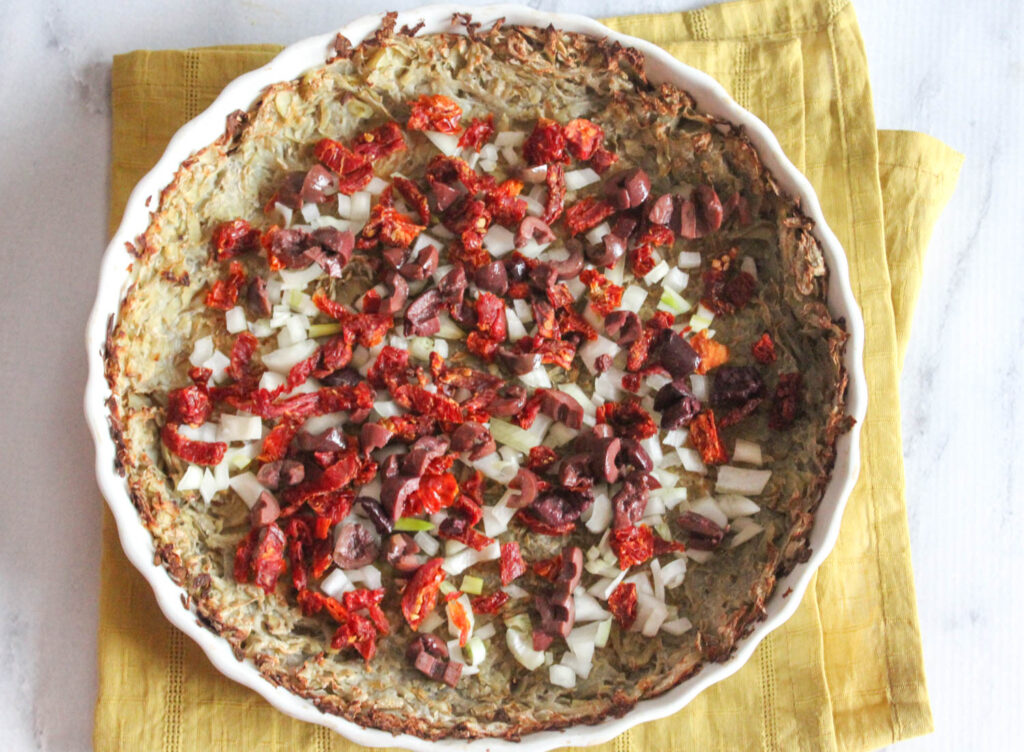 place the chopped onions, garlic sun-dried tomatoes, cheese and olives on top of the crust.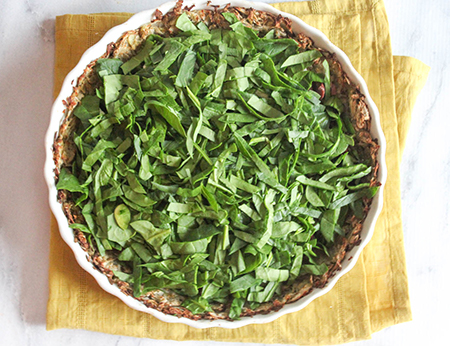 Next, add the spinach and pour the egg mixture over the top.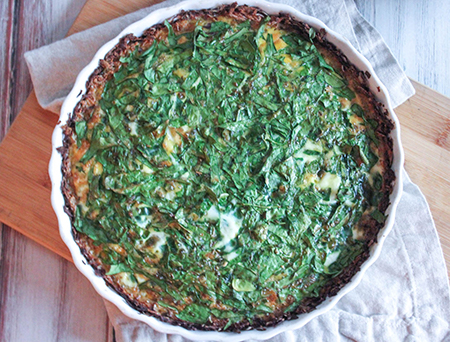 Bake the quiche for 25 minutes.
TIP! Allow the quiche to cool for 5 to 10 minutes before slicing, and enjoy!
Total Estimated Time to Make this Recipe: 60 to 75 Minutes
Ingredient Notes & Substitutions
Potatoes - Russet or Yukon Gold are the best potatoes for making hash brown crust because they have a high starch content.
Spinach - For the freshest flavor I like to use fresh baby spinach. The leaves are tender and the stems are not tough.
Frozen spinach can also be used in place of fresh spinach.Thaw a 9-ounce package of, and spinach and squeeze as much of the moisture out as you possibly can before adding it to the quiche crust.
Sun-dried tomatoes that are NOT packed in oil. If you only have oil-packed sun-dried tomatoes, drain and rinse the oil from them.
Kalamata olives are the best choice for this recipe. The briny flavor brings all of the flavors in the quiche together. If the taste of these olives is too much for your taste, you can leave them out or substitute them with black olives.
Fresh Oregano can be substituted with ¼ teaspoon of dried oregano
Serving Suggestions
Serve your Mediterranean vegetable quiche with a chopped Greek salad, kale caesar salad, veggie noodle salad or fresh fruit.
Make-Ahead Instructions
This is another easy meal prep recipe that can be made ahead of time entirely or partially. Here is how.
Partial Make Ahead Instructions - Follow the instructions for making the crust and bake it. Once the crust has cooled off, cover it and store it in the refrigerator for up to two days.
Chop the spinach, olives, onions, sundried tomatoes and store them in a refrigerator container for up to two days.
Before serving, remove the crust from the refrigerator, mix up the eggs and seasonings, add the filling ingredients and bake just before serving.
Make the quiche ahead of time and bake it. Re-heat it in the oven just before serving. It's perfect to grab for a quick weekday breakfast.
Store leftovers in the refrigerator for up to five days.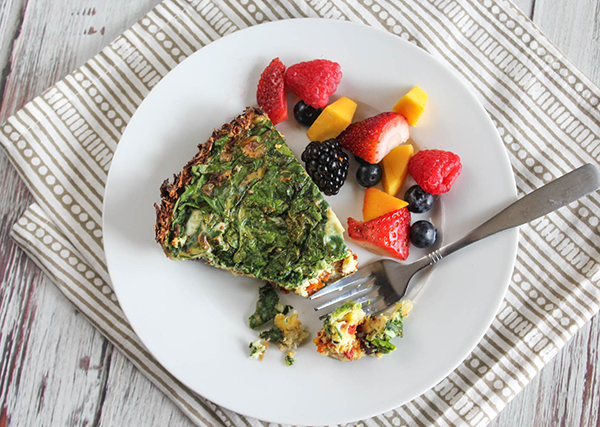 Storing and Using Leftovers
Store leftover Spinach quiche in the refrigerator covered for up to 4 days in the refrigerator.
Reheat it in the oven at 350 until it has heated through or reheat it in the microwave.
We have not tried freezing Mediterranean quiche, so I can't recommend it.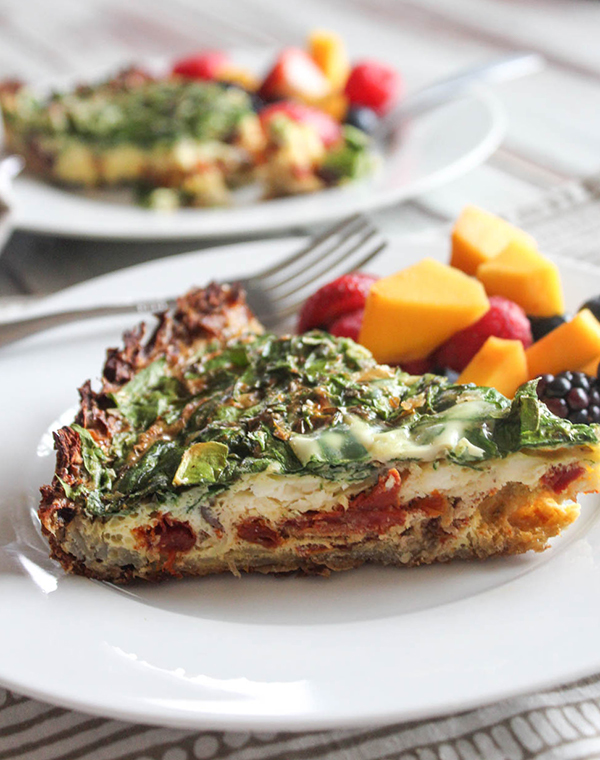 Recipe Variations
Quiche recipes like this are so customizable. You can use any type of vegetable that you like, here are some suggestions for changing up your quiche.
Add meat. Cook ¼ to ½ pound of breakfast sausage, chopped ham or bacon and add it to the filling.
Change up the vegetables. Add or swap in asparagus, broccoli, zucchini, kale, bell peppers or arugula,
Replace the potato crust with a traditional pie crust or leave out the crust altogether.
Have you tried these breakfast recipes?