Peppermint chocolate bites are full of chocolate minty flavor, and are a festive addition to your holiday cookie tray. They are simple to make in just minutes, and they are naturally sweet, gluten-free and vegan.
Sugary cookies always look so good, especially this time of year, but since I've cut way back on refined sugar, they don't taste that good to me anymore. When I'm craving something sweet, I would much rather pop one of these little rich, fudgy and minty bites into my mouth.
Peppermint chocolate bites will satisfy any sweet tooth and they are a much healthier choice. And the best part? There are only four ingredients needed to make this peppermint chocolate bites recipe. Here is what you will need: Medjool dates, peppermint extract, cocoa powder, coconut, and a food processor.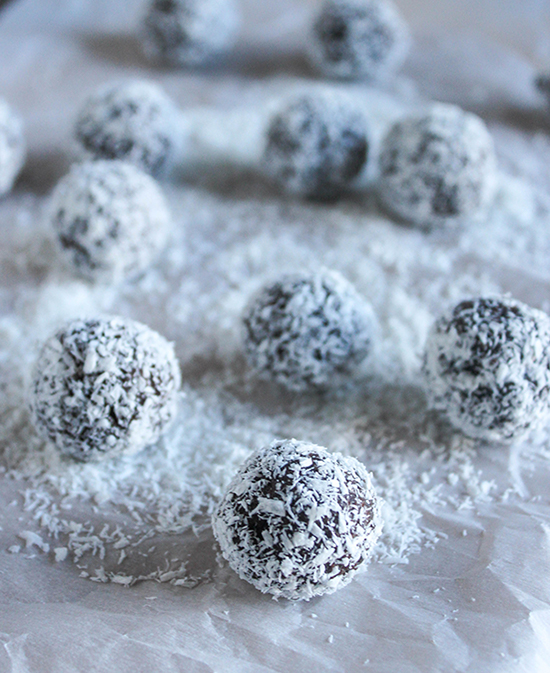 Thank you Nielsen-Massey Vanillas for sending me one of your Nielsen-Massey Holiday Flavors Bundles for my holiday baking. As always all opinions are my own.
The holiday season is upon us once again, and that means it's baking season. I plan to start my holiday baking real soon because it just wouldn't be the holidays without cookies and all of the memories that go along with holiday baking. First up will be these chocolate chip cookies, and then I will make these raspberry thumbprint cookies.
Baking for the holidays in my house is about more than just having a tray of cookies, it's about celebrating the season with family and friends. So to keep the tradition going, and the refined sugar content low, I like to add some naturally sweet no-bake treats to my cookie tray too. One of my favorite additions are these mint chocolate bites.
Peppermint Chocolate Bites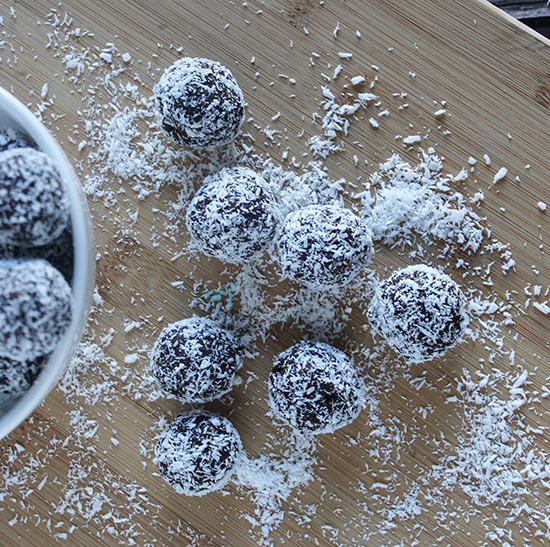 I just love the combination of mint and dark chocolate together, and Nielsen-Massey Vanillas peppermint extract is just what's needed to make these peppermint chocolate bites taste over the top minty and delicious. In fact, I'm loving all of the flavors in the Nielsen-Massey Vanillas holiday flavor gift pack. I've used the Madagascar vanilla a few times already, and plan to use all three flavors in my holiday baking.
If you are getting ready to bake for the holiday season, check out the Nielsen-Massey Holiday Flavors Bundle gift pack only available on Amazon. All of the flavors are gluten-free, non-gmo, and taste fresh. The Nielsen-Massey Holiday Flavors Bundle gift pack also make the perfect gift for your foodie friends!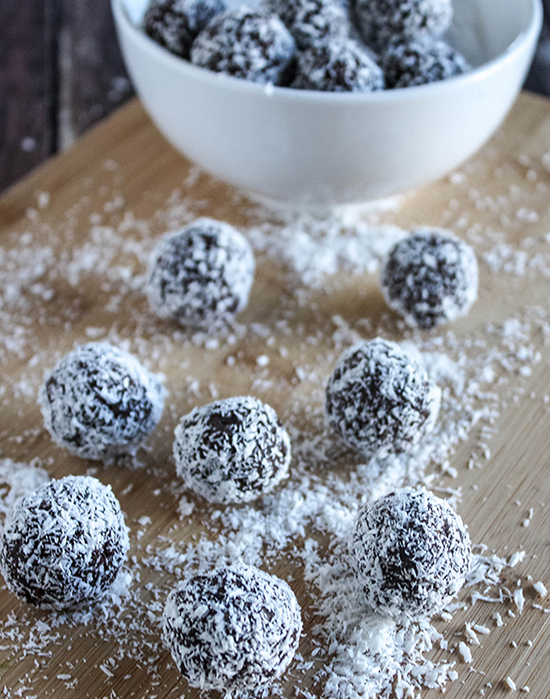 How to make peppermint chocolate bites
Process pitted dates in a food processor
Mix in the chocolate and peppermint extract
Roll the mixture into little balls
Dip in shredded coconut

Variations of peppermint chocolate bites:
Dip peppermint chocolate bites in chopped peanuts, pistachios, walnuts or cashews in place of coconut
Crumble up peppermint candy and roll the peppermint chocolate bites
Melt dark chocolate and drizzle over bites
Add ½ teaspoon of Nielsen Massey Madagascar vanilla