Spice up your breakfast with a filling breakfast burrito bowl. It's an easy portable breakfast that is full of deliciousness and can be made ahead of time.
This breakfast burrito bowl is a healthy cauliflower rice bowl that is filled with a variety of vegetables, scrambled eggs, cheese, and topped with salsa. It's a hearty and healthy breakfast.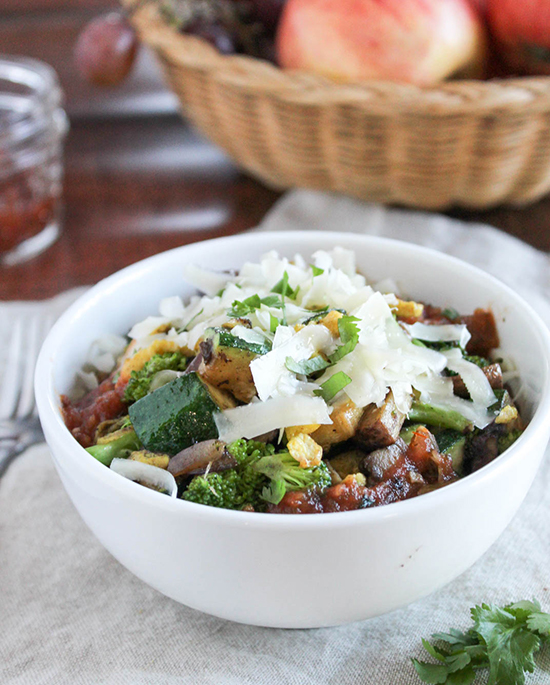 Recipe Highlights
It's a versatile recipe, you can use any combination of vegetables that you like; it's a great way to clean out the refrigerator.
It's healthy, filled with veggies and cauliflower rice!
Breakfast burrito bowls are great for meal prep; make a few up and use them during the week.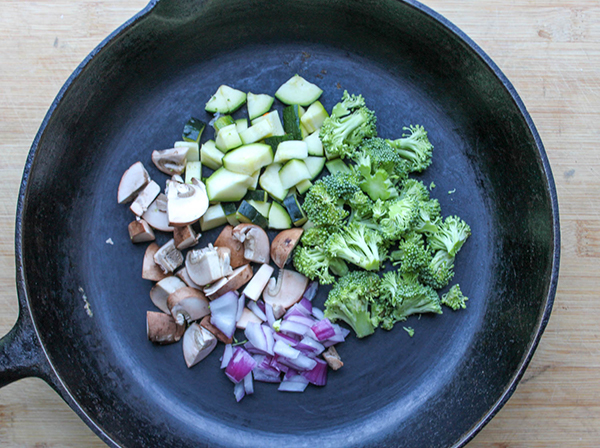 Here is what you will need to make this recipe
As an Amazon associate, I earn from qualifying purchases.
Eggs
Olive or avocado oil
Milk or Water
Cheese (cheddar, Monterey jack, or mozzarella)
Vegetables such as broccoli, zucchini, mushrooms, tomatoes, peppers, kale, spinach, arugula.
Cauliflower Rice
Toppings such as avocado slices, salsa, jalapeno peppers


How to Make Cauliflower rice breakfast bowls
The ingredients cook quickly on top of the stove so it's important to have everything prepared and ready to cook. You can use one pan and cook the ingredients separately or you can speed up the process, and use two pans.
Prepare the ingredients: chop up the vegetables and set them aside. Whisk the eggs with a little bit of milk or water. Warm up the cauliflower rice or whole grains and set them aside and shred the cheese.
Heat 1 tablespoon olive oil in a skillet over medium heat, add the vegetables and cook until they are crisp-tender. If you are using leafy greens, cook the onions and garlic for a few minutes and stir in the greens until they wilt.
Divide the cooked vegetables in half and place them into two bowls.
Add the eggs to the skillet, cook them until they are solid and add them to the bowls with the vegetables. Top the eggs with the heated cauliflower rice or whole grains and then shredded cheese.
Add any other toppings, such as salsa, jalapenos, or olives.
Ingredient Notes
Vegetables - You can add any combination of your favorite vegetables, choose a mixture of textures or use only one vegetable.
Eggs - This recipe calls for scrambled eggs, but you can use a fried egg, poached, soft or hard-boiled egg.
Cauliflower rice - I use frozen riced cauliflower and quickly heat it in a pan before adding it to the breakfast rice bowl. Leftover whole grains are a great option to use in these breakfast bowls in place of the rice.
Cooked Whole Grains can be substituted for cooked cauliflower rice.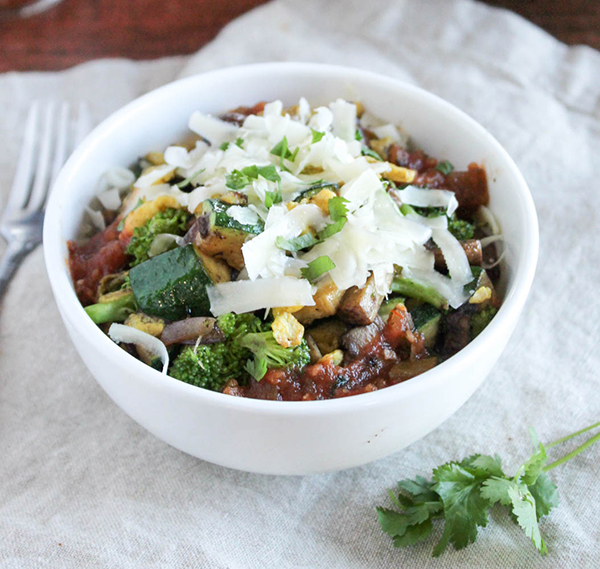 Make-Ahead Breakfast Bowl Instructions
Breakfast burrito bowls are a great option for a grab and go breakfast. Make up a few portions and add them to a jar or glass storage container, store them in the refrigerator for up to 2 days, and heat them up in the microwave before eating.
Our favorite Breakfast Burrito Bowl Combinations
Low Carb Breakfast burrito bowl
Vegetables + Eggs + Cheese + Cauliflower Rice
Vegetarian
Vegetables + Eggs + Cheese + Beans + Whole grain, potatoes or cauliflower rice
Protein
Vegetables + Eggs + Beans + Cheese + Quinoa + Meat
Check out These Breakfast Recipes