Broccoli pesto has all of the flavors (and more) of traditional pesto. It's filled with fresh basil and broccoli for an extra nutritious pesto sauce.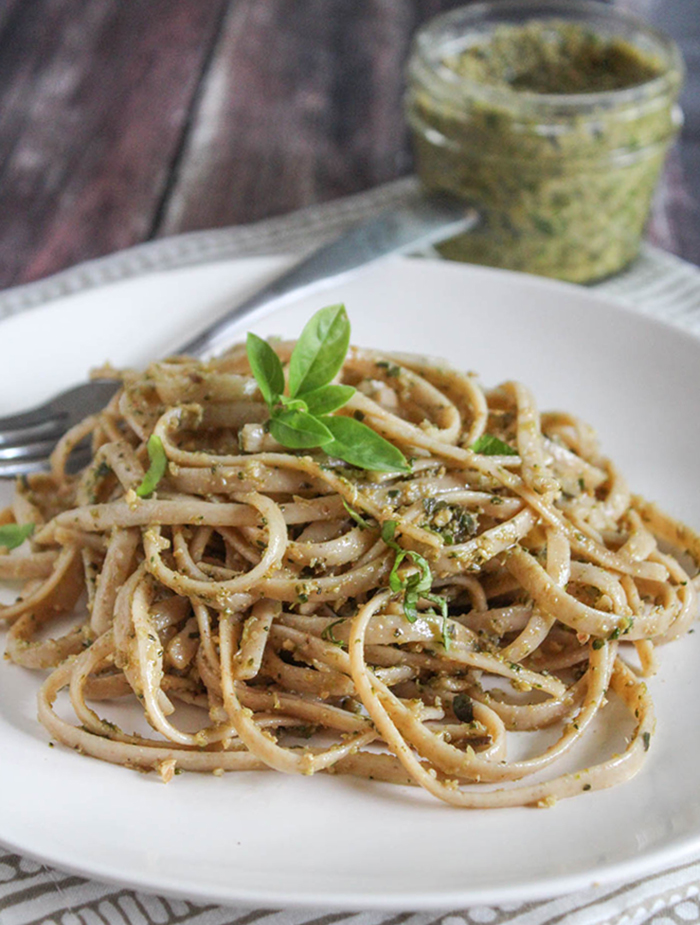 Recipe Highlights
Broccoli pesto is an easy way to add more veggies into your diet.
It's easy to make and there are so many ways to use it.
Here Is What You Will Need
As an Amazon Associate, I earn from qualifying purchases
This is an overview of the ingredients and steps to make this recipe, scroll down for a printable recipe card with exact measurements and instructions.
broccoli florets
fresh basil
garlic
extra virgin olive oil
walnuts
freshly grated parmesan cheese
food processor
cheese grater
Total Estimated Time to Make This Recipe: 20 to 30 Minutes
How to Make Broccoli Pesto
Cook the broccoli - add just enough water to a saucepan to cover the bottom, add the broccoli and cover the pot. Cook until the broccoli begins to soften about 10 minutes.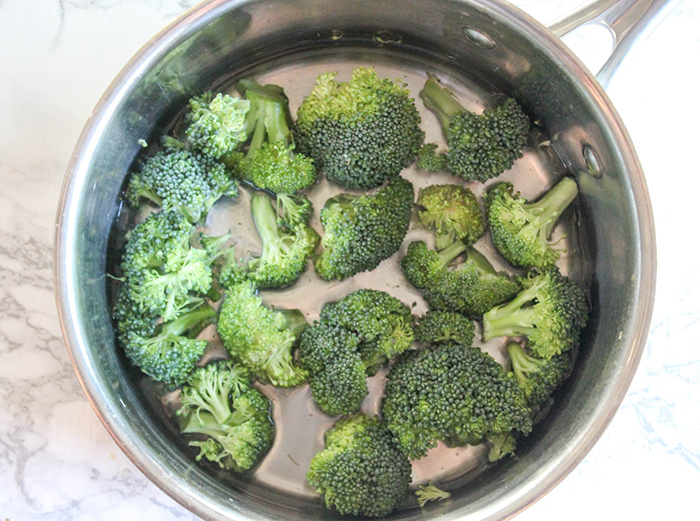 Drain the broccoli and save some of the water which can be used to thin out the pesto if necessary. Add the broccoli, basil and walnuts to the food processor.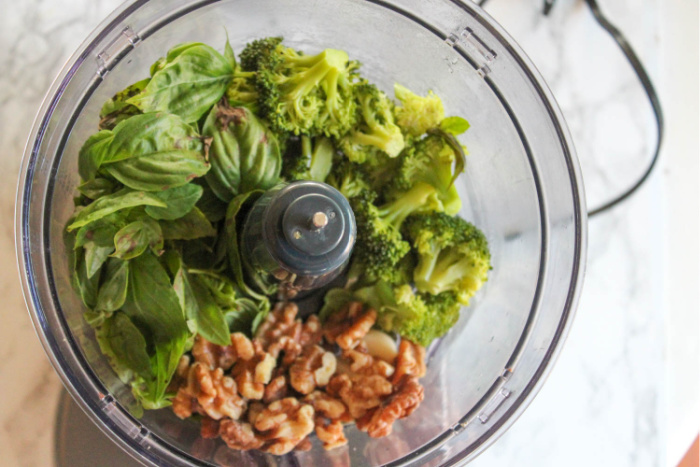 Run the food procesor until all of the ingredients are broken down and blended together.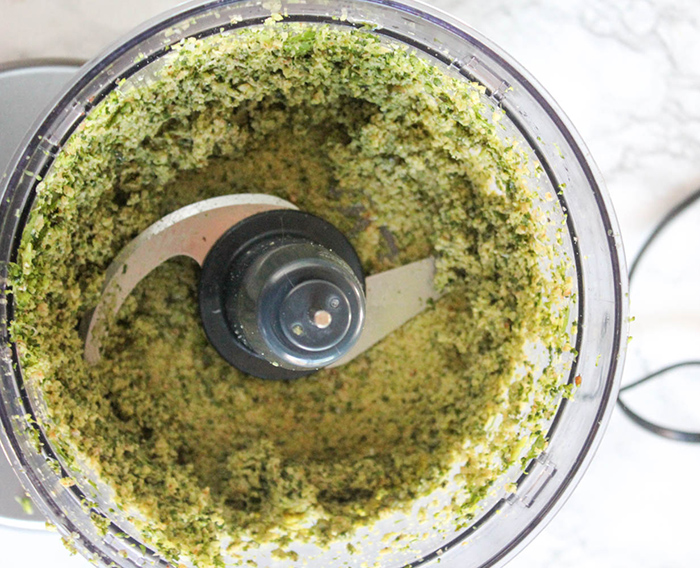 Scrape the sides of the bowl and add the cheese.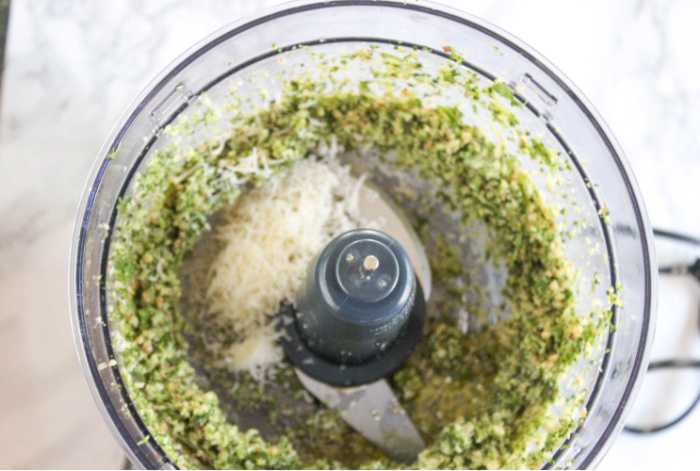 Run the processor again and add the oil through the tube while the processor is running. Thin out the sauce to desired consistency with a little more oil or the reserved water.
What Goes Well with Broccoli Pesto
Whole-wheat pasta or zucchini noodles - add a few spoonfuls of broccoli pesto to cooked noodles. Try adding sauteed mushrooms or a handful of steamed broccoli florets to the past.
Bread and sandwiches - dip fresh bread into broccoli pesto, or spread the pesto onto your favorite sandwich.
Grilled chicken or seafood - brush pesto onto the chicken or seafood the last few minutes of grilling
Baked potatoes - use a spoonful of broccoli pesto instead of butter on your baked potato.
Plain hummus - add broccoli pesto to plain hummus for a little extra flavor.
Roasted vegetables - drizzle broccoli pesto over roasted or grilled vegetables after they are cooked.
Add extra olive oil and drizzle it over freshly sliced tomatoes
Substitutuions & Variations
Fresh broccoli can be substituted with frozen broccoli. The broccoli does not have to be thawed before cooking.
For a nut-free version, substitute the walnuts for sunflower seeds.
For a vegan or dairy-free version, substitute the parmesan cheese with an equal amount of nutritional yeast.
Add ¼ cup sun-dried tomatoes for a little extra flavor.
If the broccoli pesto is too thick, add a little more oil and some of the reserved water to thin it out.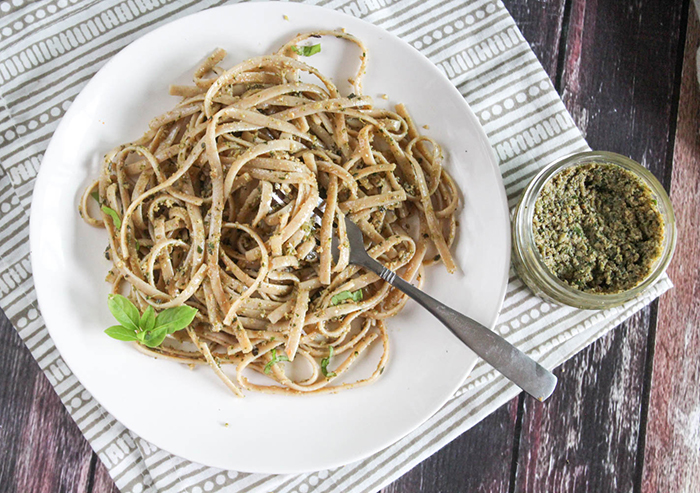 Storing and Freezing
Make broccoli pesto ahead and store it in the refrigerator for up to three days.
Freeze it - in a small jar, ice cube trays or a mini silicone cupcake liner for smaller portions for up to three months. Once the pesto is frozen, remove it from the ice cube tray or liner and place the pesto blocks in a freezer-safe container. I like using my stasher bag for this.
Tip! The small portions are great for flavoring sauces and soups.
You Might Also Like These Recipes