Tender and juicy boneless pork chops are simply grilled and served with slightly bitter garlicky Broccoli Rabe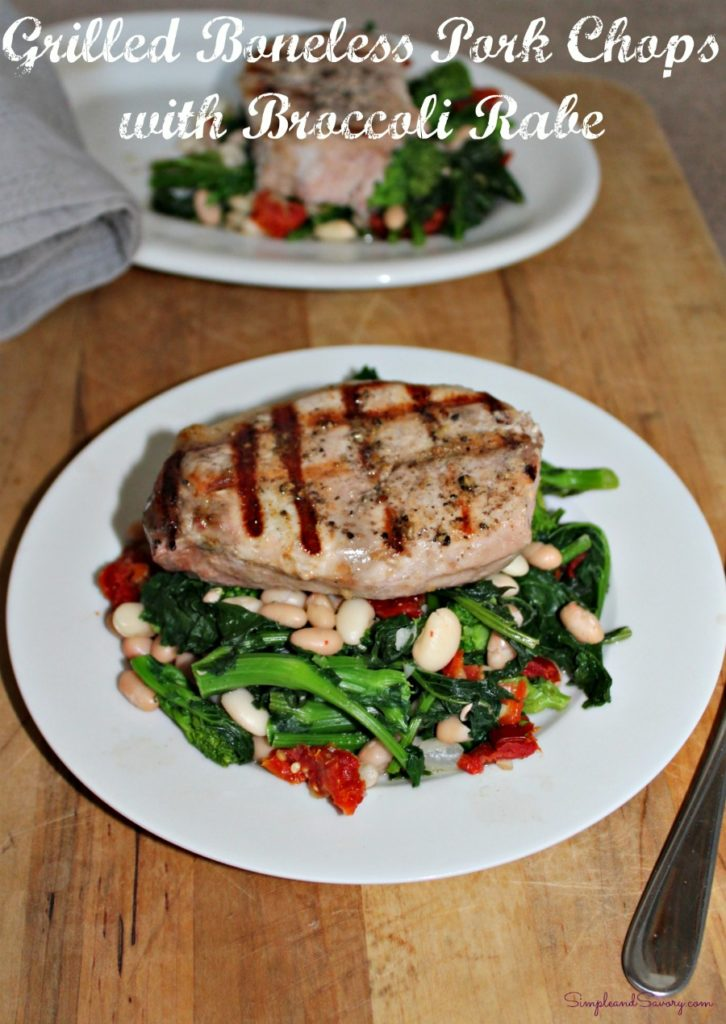 This week's #SundaySupper event is all about pork chops, always a favorite around my table. When a pork chop is grilled to perfection, it's a close second to a juicy steak in my opinion. This recipe was inspired by a dish that I used to order at a local restaurant, that was made with a grilled veal chop. Since I've become more conscious about where my food comes from I've been making this dish with lean pasture raised boneless pork chops.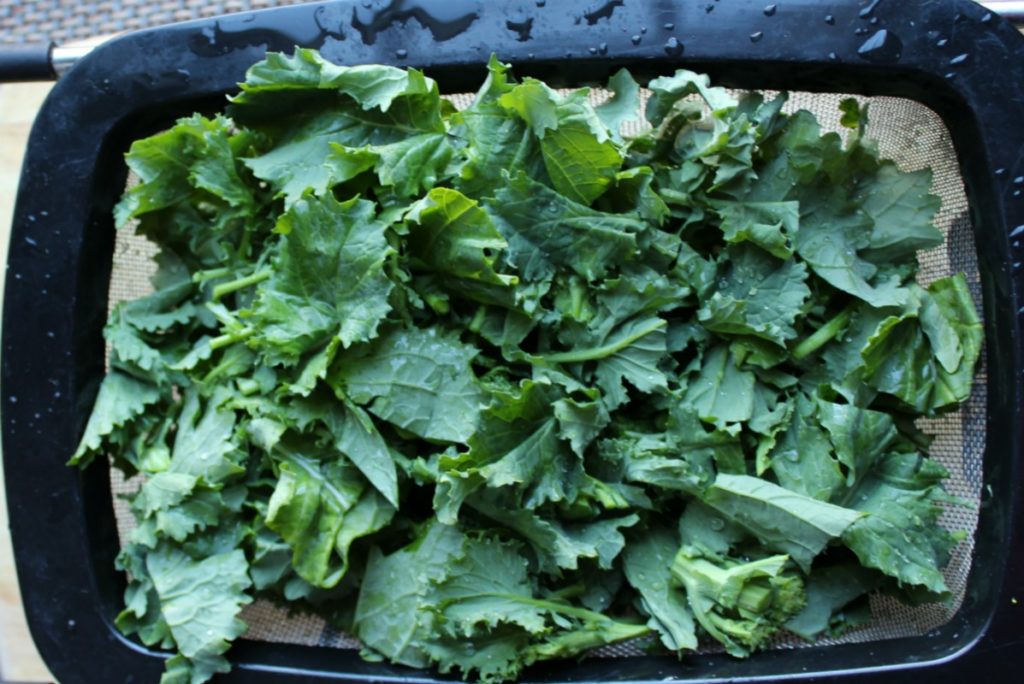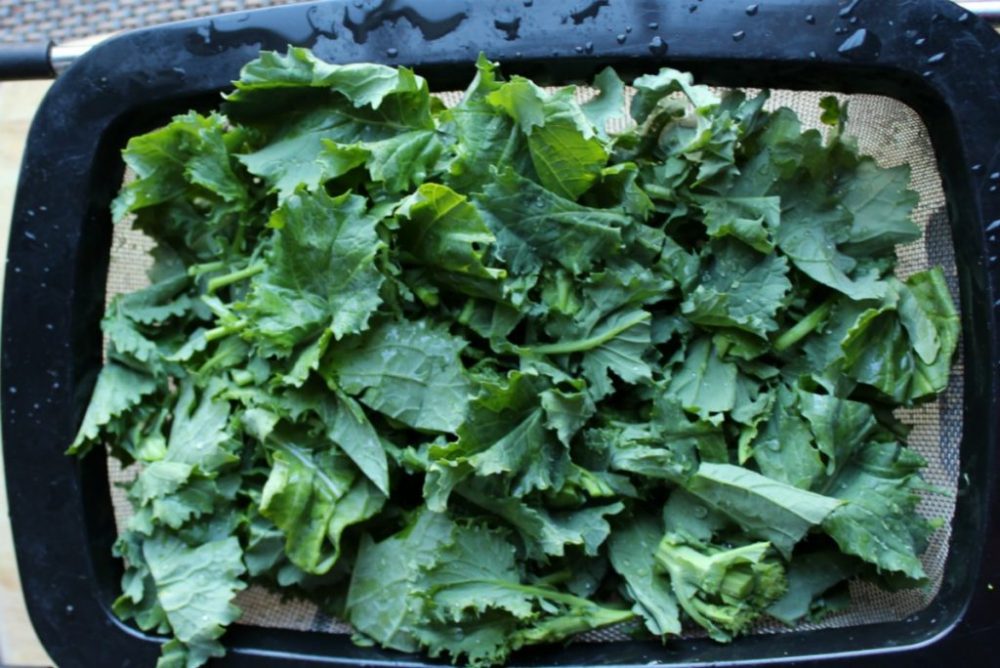 If you aren't familiar with broccoli rabe, it's a vegetable that's closely related to turnips and mustard greens. It looks like bushy leafy greens with thin-ish stalks and little broccoli-like florets tucked away in the leaves. It's bitter tasting and tastes NOTHING like broccoli, even though some restaurants will try to pass off broccoli for broccoli rabe. Do they really think that we don't notice that they gave us broccoli instead? It's happened to me more than once and that's why I prefer to get my broccoli rabe fix at home. The trick to cooking broccoli rabe is to blanch it before it's sauteed which takes some of the bitterness out.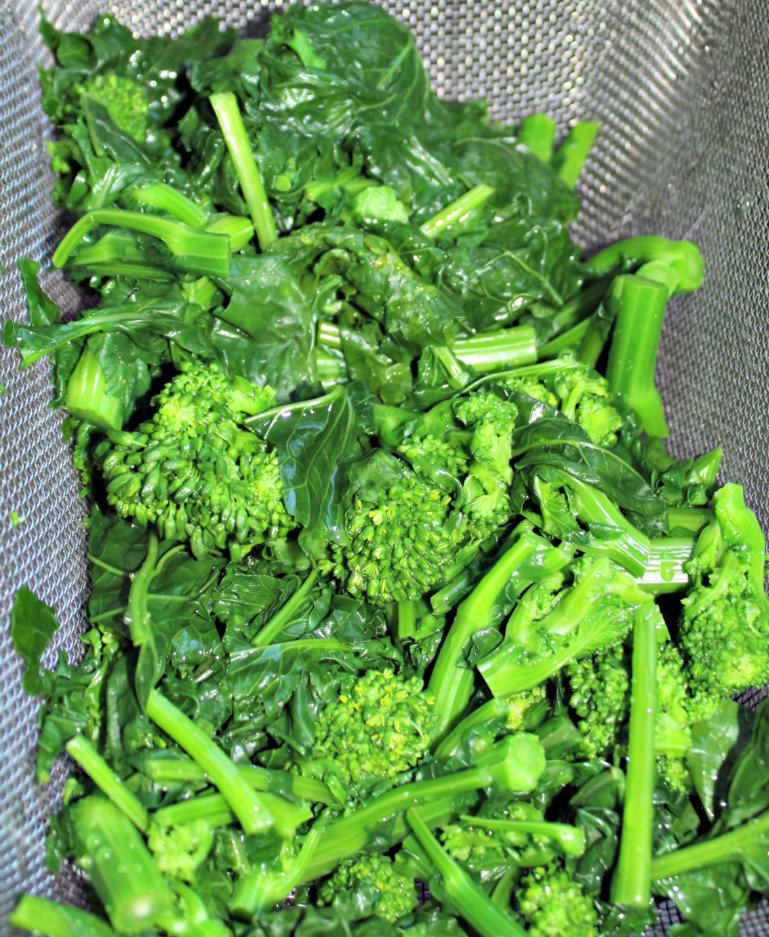 Back to the topic of pork chops. . . Back in 2011 the USDA changed their guidelines for cooking pork. It no longer has to be cooked to an internal temperature of 160 degrees — or as tough as leather. It's now perfectly okay to cook pork until it's slightly pink inside or a temperature of 145. The result is a tender and juicy pork chop that is cooked to perfection!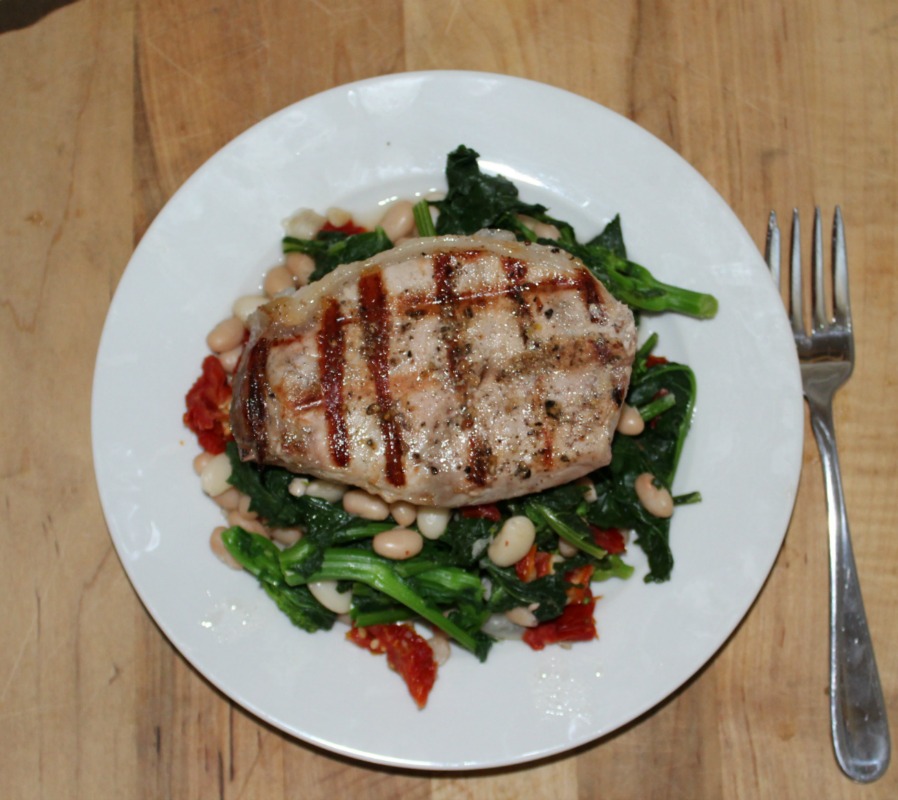 As with most grill recipes, this dish comes together quickly. While the chops are on the grill, the blanched broccoli rabe is sauteed with garlic, the beans and sun-dried tomatoes are added at the end. When the chops are done, they rest for a few minutes on top of the broccoli rabe mixture. A delicious dinner is ready in minutes!
Print
Grilled Boneless Pork Chops with Broccoli Rabe #SundaySupper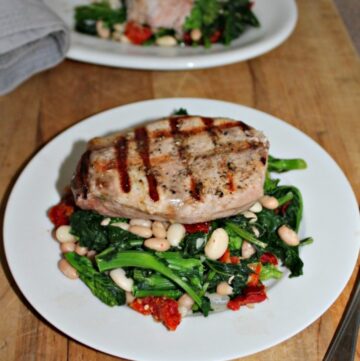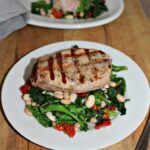 Author: Anne
Prep Time:

25 mins

Cook Time:

10 mins

Total Time:

35 mins

Yield:

4

1

x
Scale
Ingredients
2 tablespoons

olive oil divided

1

pound boneless pork chops

1

bunch of broccoli rabe thick stalks removed and rough chopped

1

clove crushed garlic

1 tablespoon

fresh squeezed lemon juice

4

cloves chopped garlic

1/8 cup

dry white wine

1/4 cup

sun-dried tomatoes sliced

1 cup

cooked or canned white beans
Instructions
Pre-heat grill to medium
brig a large pot of water to boil
add the broccoli rabe to the boiling water and drain after one minute, rinse with COLD water and set aside
mix 1 tablespoon olive oil, lemon juice and one clove crushed garlic together and brush onto the pork chops
once grill is hot brush the chops with the oil and garlic mixture and place on the grill – and turn after 7minutes
while the chops are cooking add the garlic and 1 tablespoon oil to saute pan and cook over medium heat for one minute
Add the broccoli rabe and cook for 5 minutes and add the white wine
While the broccoli rabe is cooking, check the chops cook for approximately 5 minutes more or until temperature reaches 145
remove from grill
stir the white beans and sun-dried tomatoes into the broccoli rabe mixture and heat through