Asian chicken lettuce wraps are packed with lean ground chicken, fresh vegetables and tons of flavor. It's a low-carb meal that is full of simple, healthy ingredients and it's gluten-free.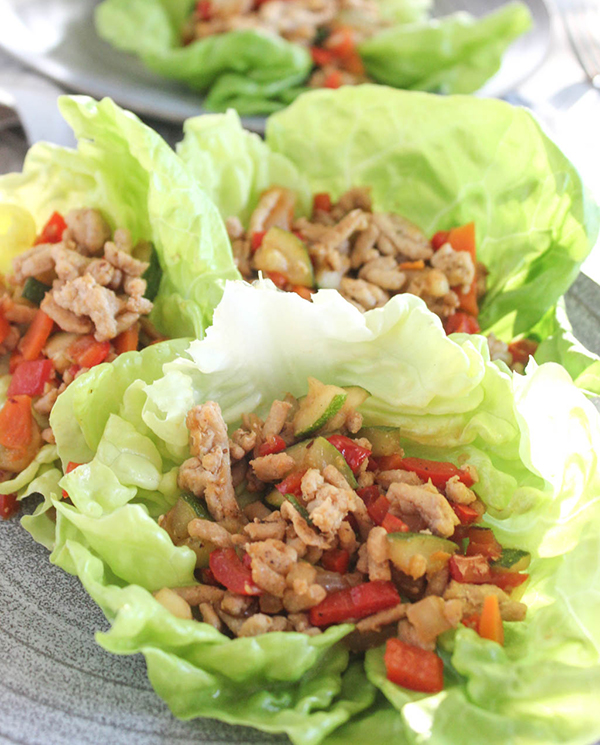 As an Amazon Associate, I earn from qualifying purchases
This is an overview of the ingredients and steps to make this recipe, scroll down for a printable recipe card with exact measurements and instructions.
The Ingredients
Olive oil or avocado oil
Ground chicken breast
Zucchini
Carrots
Red Bell Pepper
Green Onions
Ginger
Garlic
Water
Rice vinegar or apple cider vinegar
Arrowroot or flour– to thicken the sauce
Boston or Bibb Lettuce
A skillet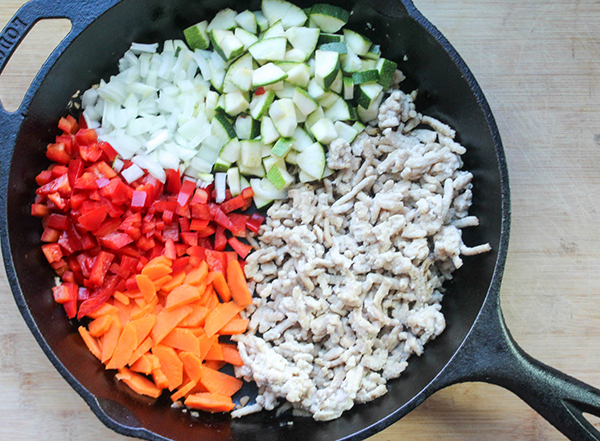 The Lettuce Wraps
Last week I picked up a few beautiful heads of Boston lettuce at a farmer's market, and the first thing that came to my mind was Asian chicken lettuce wraps. They are super easy to make filled with vegetables and chicken and they are made in one pan!
Boston lettuce which is in season in the spring has soft, tender cup-like leaves which are ideal to wrap around the delicately seasoned ground chicken and vegetables.
This recipe is the perfect balance of sweet, salty and crunch all in one bite. They taste great for dinner or lunch wrapped up or on a bed of lettuce leaves with a spoonful of steamed cauliflower rice.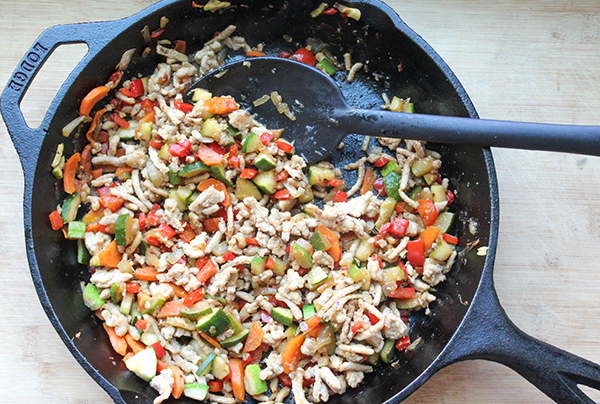 Lettuce Wraps Recipe Steps
Please note that this a list of steps to give you an idea how to make this recipe. Full details are in the recipe card below.
Wash and dry the lettuce leaves
Chop the vegetables
Combine the sauce ingredients
Make the slurry
Heat the oil and brown the chicken and remove it from the pan
Cook the vegetables
Place the chicken back into the pan with the vegetables and stir in the sauce
Thicken the sauce
Place ¼ to half cup of the mixture into two to three stacked lettuce leaves and enjoy
Total Estimated Time to Make this Recipe: 35 to 45 minutes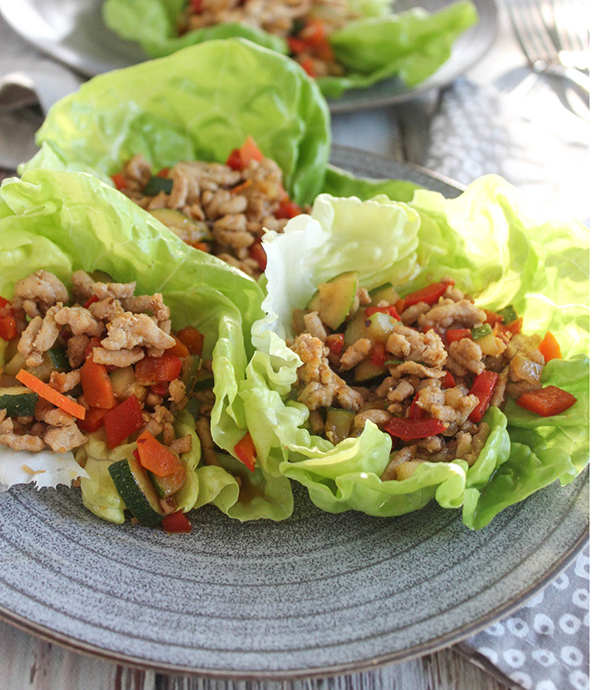 Tips and Variations for Making Asian Lettuce wraps
The best lettuce to use in this recipe is Boston Lettuce because of its large leaves. If Boston lettuce is not available, the next best option would be bibb lettuce, or any lettuce with larger sized leaves. such as red leaf, green leaf or romaine lettuce.
Replace the ground chicken with ground turkey breast or ground pork.
For a more substantial lettuce wrap, add ¼ cup steamed brown rice to your wrap
Meal Prep Tip: double the recipe and serve it another night in a salad or rice bowl
For A Vegan/Vegetarian Version: Replace the chicken with a block of crumbled firm tofu.
Make Ahead Tip: chop the vegetables, mix up the sauce a day or two before and store in the refrigerator. When you are ready to serve your lettuce wraps, cook the chicken and vegetables and add the sauce.
You Might Also Like These Chicken Recipes