Delicious avocados are a healthy fruit that has grown in popularity due to their health benefits and delicious tastes. Despite the avocado's popularity, there are some people that may still be wondering what does avocado taste like?
Whether you are an avocado fan or a newcomer to this delicious fruit, read on because this article will give you a better understanding of an avocado's taste, how to use them and why has it become a staple in many people's diets.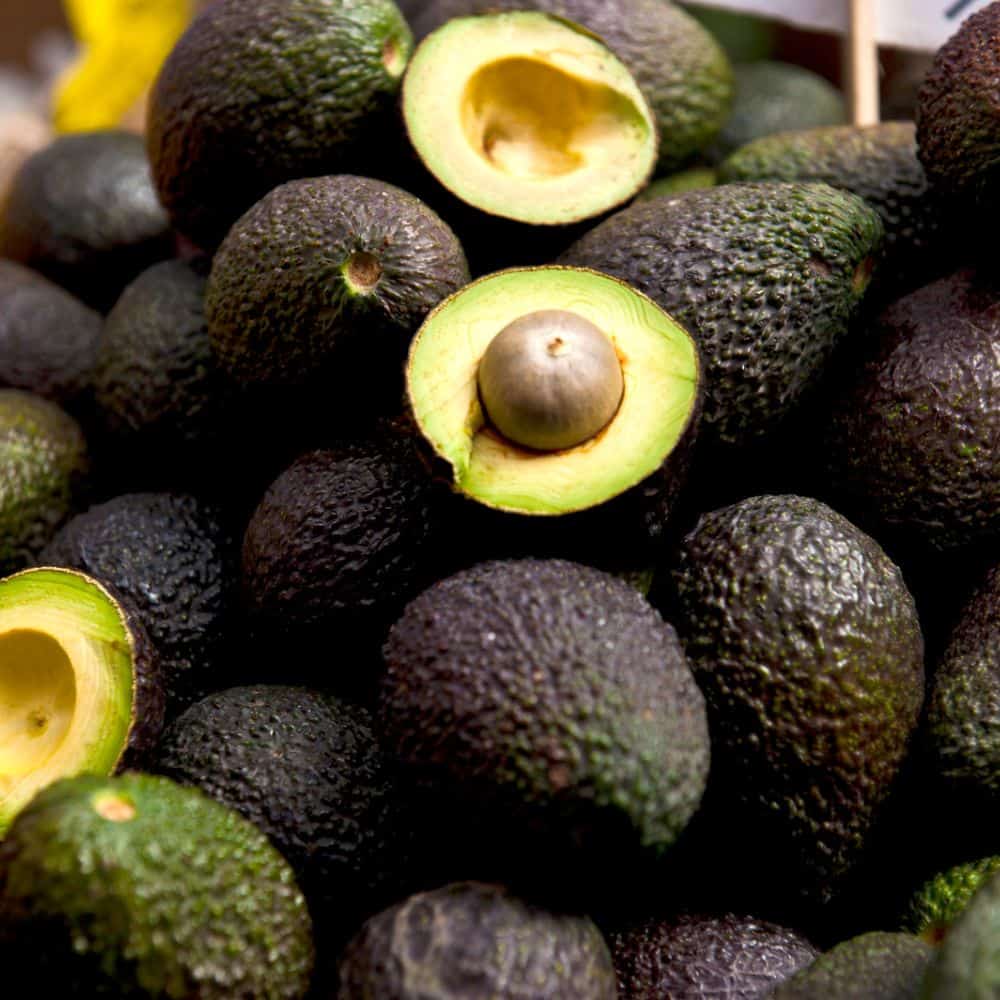 What Does an Avocado taste like?
So what does an avocado taste like? Depending on the ripeness of an avocado, the taste and texture of the avocado can differ drastically.
Ripe avocados have a smooth, soft, and velvety exterior with a creamy mild tasting interior. Even though the taste of avocado is generally mild. it also contains hints of sweetness that are similar to butter. Some people have also described avocados as having a nutty flavor or earthy flavor.
Unripe or avocados on the other hand are firm in texture and have a slightly bitter taste. Therefore, it is important to make sure the avocado is ripe before eating it in order to get the best mild flavor from it.
What is an avocado?
Avocados are actually large berry that is a powerhouse of nutrition, flavor, and versatility. They are native to Mexico and Central America and a member of the laurel family but have grown in many areas in the world today. They grow on medium-sized trees with leaves that are egg-shaped.
Avocados have an unmistakable pear shape and the average avocado weighs between 8 and 10 ounces. Their bumpy exterior varies from dark green to almost black when they are ripe. The inner flesh which encircles a large pit in the center is light green in color.
Avocados are a popular and versatile food in many cuisines around the world! They are enjoyed in tasty guacamole, salads, and smoothies.
Avocados add flavor and healthiness to any dish prepared with it. That is why so many people love avocados.
Fun Fact! Did you know that avocados are also called Alligator pears?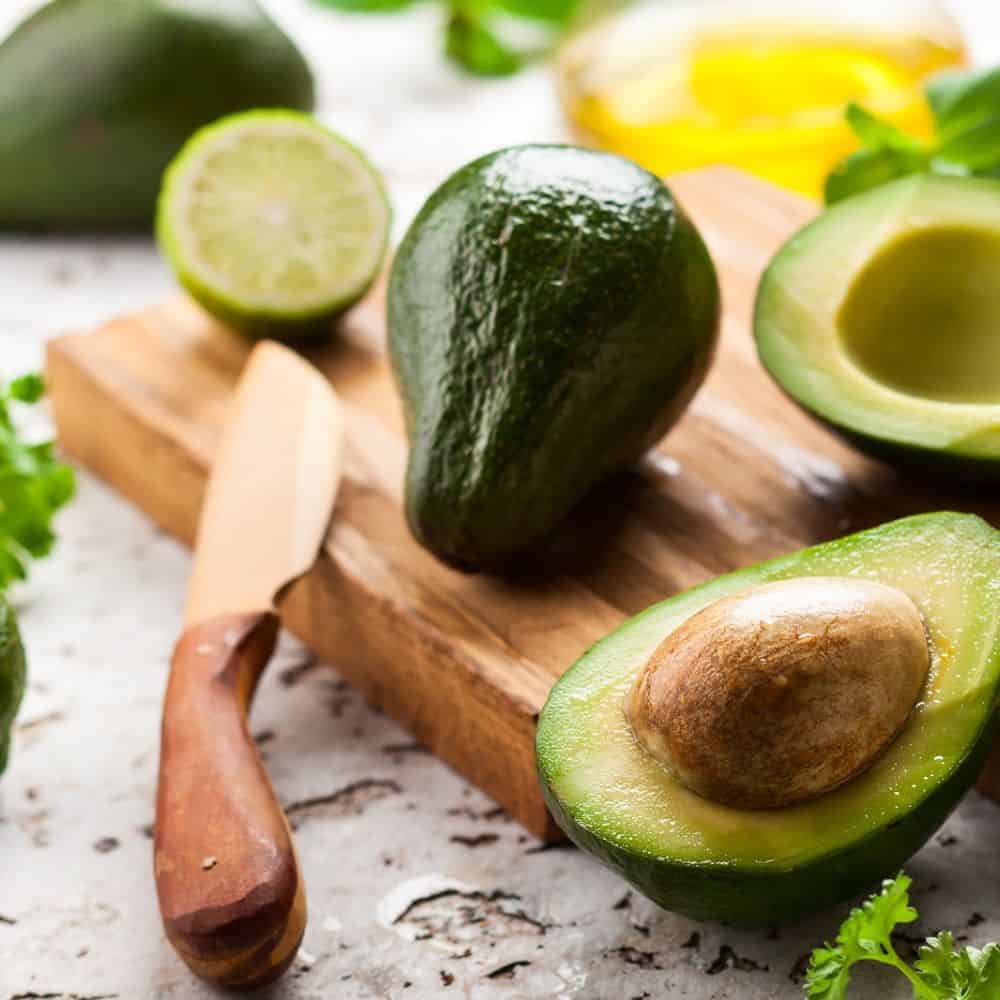 Avocado varieties
Avocados come in a few different varieties each with its own characteristics and flavor profile. The most common varieties of avocado are Hass, Guerte, and Bacon avocado.
Haas avocados are the most popular and the most widely available. They are dark green with pebbly skin that turns almost black when it is ripe. The flavor of a Hass avocado is creamy and nutty with a soft buttery texture.
Fuerte avocados on the other hand have smooth and thin skin that stays green when they are ripe. Fuerte avocados are more watery and less creamy with a more delicate flavor than Hass avocados.
Are Avocados healthy?
Avocados are incredibly healthy. They are filled with healthy fats and are an excellent source of vitamins C, E, K, and B6 as well as many other beneficial vitamins and minerals that are needed for a healthy diet. You can read more about the health benefits of avocados on Healthline.
When are avocados in season?
Avocados are available throughout the year and each variety has its own season. Hass avocados are in season from April through July which is when the avocados will have the best flavor and texture.
Fuerte avocados are in peak season during the months of November through March.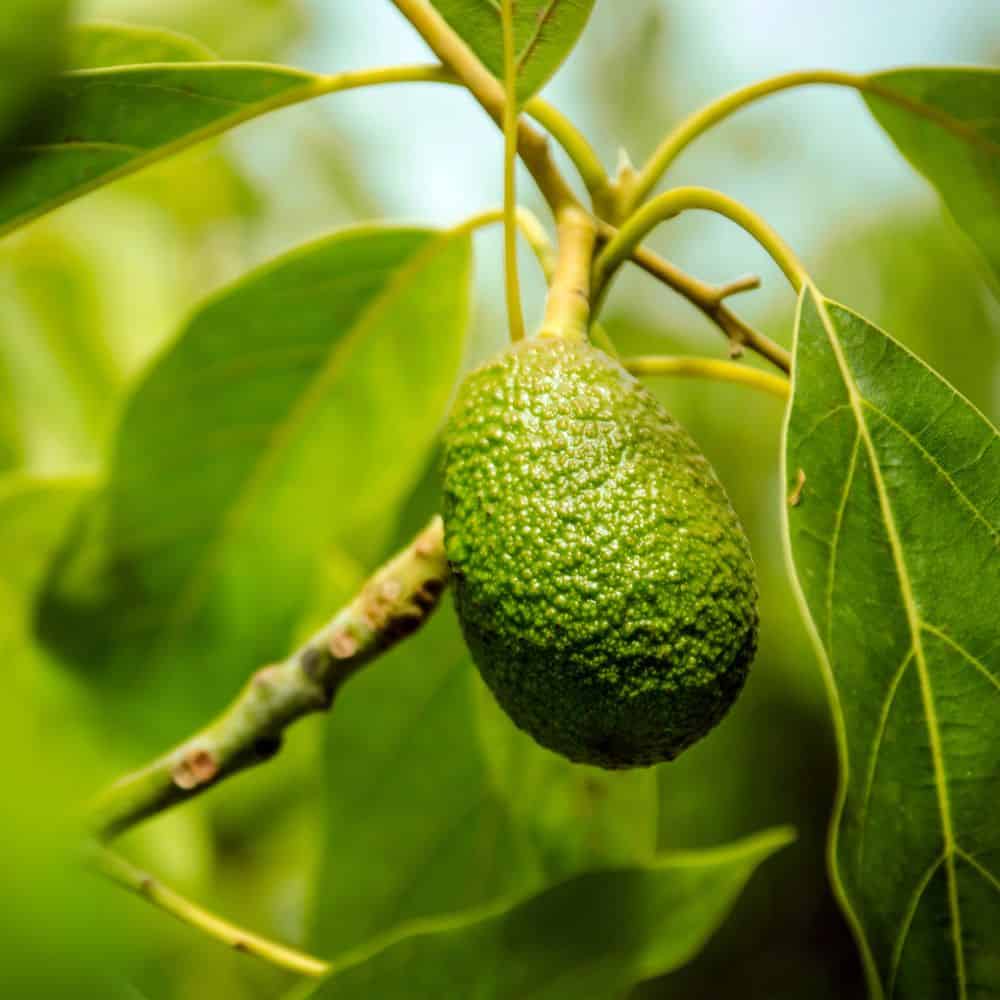 How to buy an avocado
You can find avocados in your supermarket's produce section throughout the year. My advice is to not buy a fully ripe avocado unless you plan on using it immediately. Here are tips to help you choose an avocado.
If you plan to take your avocado home and use it right away, a fully ripe avocado is your best choice. A fully ripe avocado will be soft to the touch and the skin will be dark, almost black in color with a bumpy texture.
If the avocado shows signs of wear and tear or feels mushy when you apply pressure, this is an indication of overripe avocados. Overripe avocados will not be as flavorful as a perfectly ripe avocado.
If you plan on using an avocado within a day or two, look for an avocado that is just about ripe with a slightly soft texture. When you bring it home, store the avocado in the refrigerator until you are ready to use it.
In the event that you will be enjoying avocados in 3 to 5 days, choose an unripe avocado that has bright green skin and relatively smooth skin that feels firm to the touch. Store unripe avocados at room temperature until they begin to soften.
How to ripen an avocado
The ripening process can take a few days. The easiest way to ripen an avocado is to store it at room temperature until it starts to soften, then move it to the refrigerator and use it up within a day or two.
If you are in a hurry, you can place the avocado in a brown paper bag with a banana. Check for ripeness daily, this can take up to 3 days.
How to store avocados
Store your avocados at room temperature on your kitchen counter and check them daily until they soften. Once they start to turn soft, store them in the refrigerator for a day or two longer, they can go from good avocado to bad avocado fast!
How to cut an avocado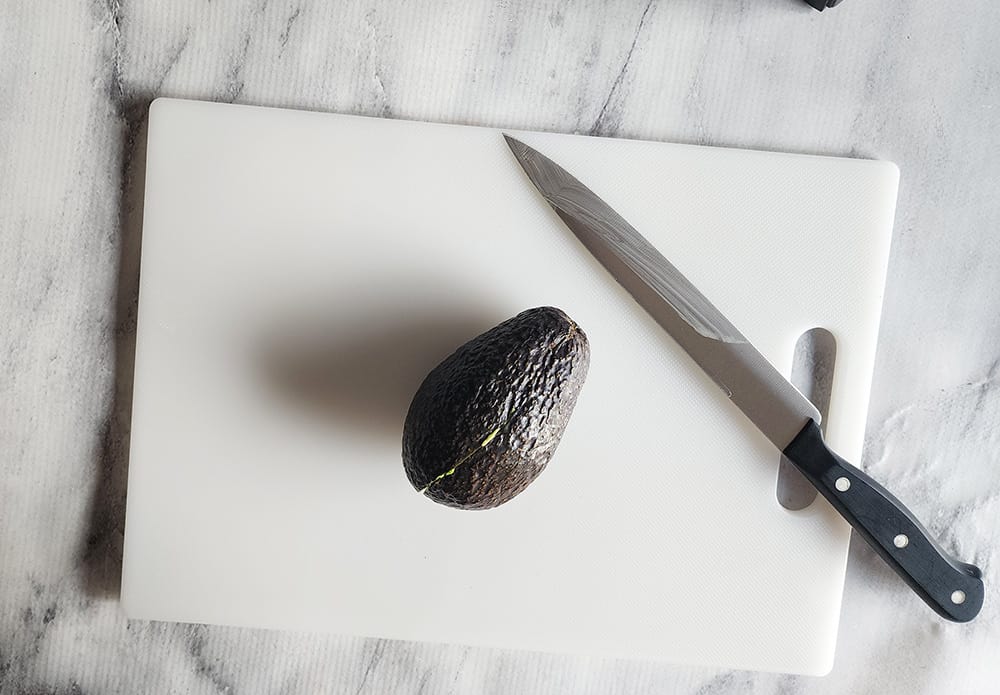 Cut a whole avocado in half vertically until you can feel the pit, then rotate the avocado around until you have cut your way around the entire avocado.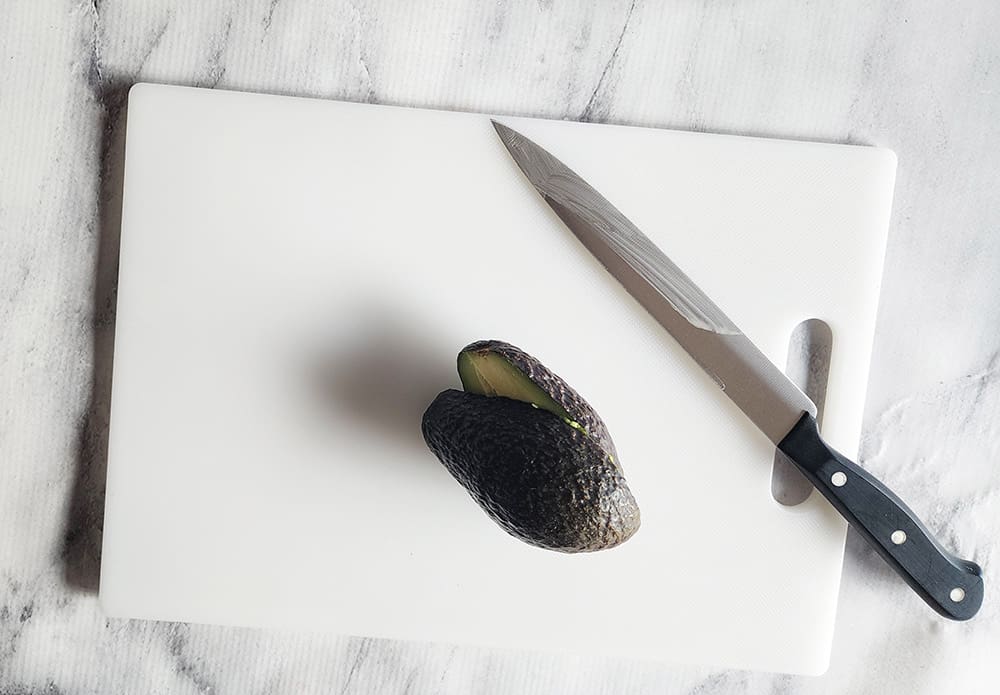 Gently twist the avocado until it separates.
Remove the large seed or pit by sliding a small spoon under it and scooping it out.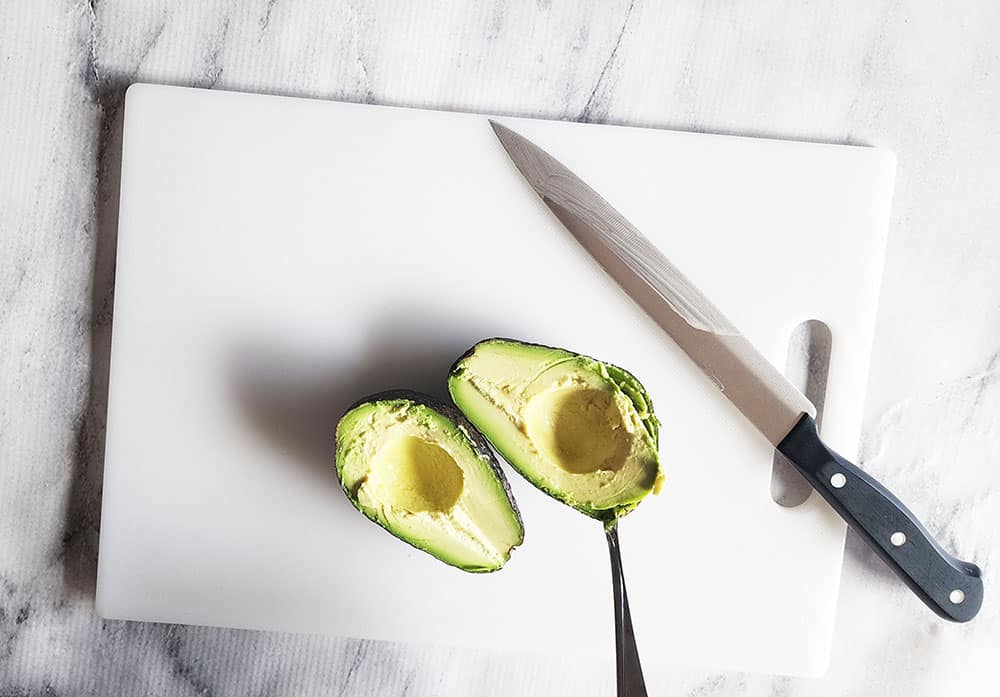 Remove the flesh of the avocado by slicing a medium-sized spoon under the flesh and scooping it out. At this point, you can mash it up, slice it or cut it into chunks.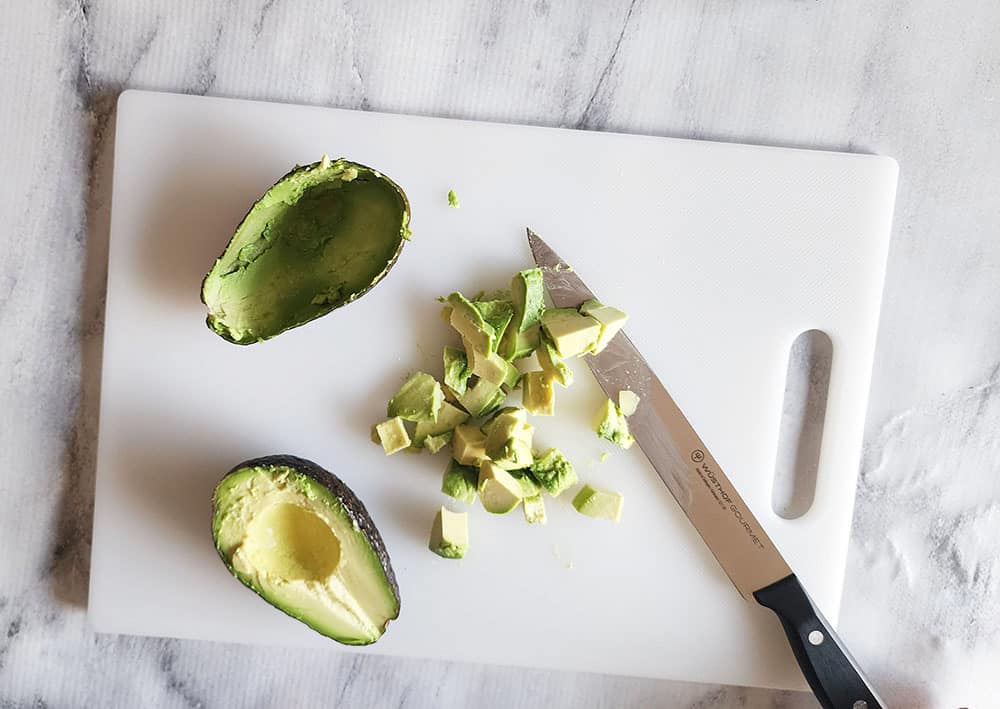 How to keep avocados from turning brown
There are so many suggestions for storing a cut avocado so that it doesn't turn brown. Most, if not all of them don't work I am sorry to say.
I've found the best way to slow down the browning is to rub the flesh with lemon juice and wrap the avocado half tightly in plastic wrap or an airtight container. This is not foolproof by any means, but it helps to slow down the browning process.
💡Avocado Tips
An easy way to check for ripeness is to flip off the stem, it the flesh is bright green in color, the avocado is ripe.
Add lemon juice to cut up avocados or guacamole to slow down the oxidation (browning).
Can you freeze an avocado?
You can freeze avocados by either freezing them whole or cutting them into cubes, or mashing them and wrapping them tightly. They will last for about 6 months. Please note, as with most frozen foods, the texture and flavor will change and they will not be as creamy as they are when they are fresh.
Can you cook avocados?
Yes, you can cook avocados. They taste great grilled and stuffed, in grilled cheese sandwiches or they can be cut into strips and breaded and fried or baked.
Why do avocados turn brown?
Once an avocado has been cut, the flesh begins to oxidate which causes it to turn brown.
Ways to use avocados
Avocados are so versatile, they taste great plain, and they also make a delicious addition to foods such as salads, burgers, toast, in Mexican food, or just about anything you can think of. Mash them, chop them, or slice them and add them to your favorite recipe.
One of my favorite simple ways to enjoy an avocado is to cut it into chunks, and sprinkle it with everything but the bagel seasoning, or I make smashed avocado toast with smashed avocado and bagel seasoning.
Foods that pair well with avocados
Greens (arugula, endive, frisee, romaine, spinach)
Meat (bacon, burgers, chicken) and seafood
Olive oil
Black beans
Bell peppers
Dairy (butter, cream, creme fraiche)
Latin American Cuisine
Herbs (chervil, chives, cilantro, garlic, parsley)
Chile peppers, chipotle peppers, jalapeno, serrano and poblano
Corn
Cucumbers
Tropical fruits
Citrus fruit
Onions (red, green and sweet)
Soups
Sandwiches
Southwestern cuisine
Tomatillos and tomatoes
Balsamic vinegar
Tortilla chips
Avocado flavor combinations
Avocado + Cilantro + Lime Juice
Avocado + Arugula + Lemon Juice + Olive Oil
Avocado + Crab + Tomatoes
Avocado + Bacon + Red Onions + Tomatoes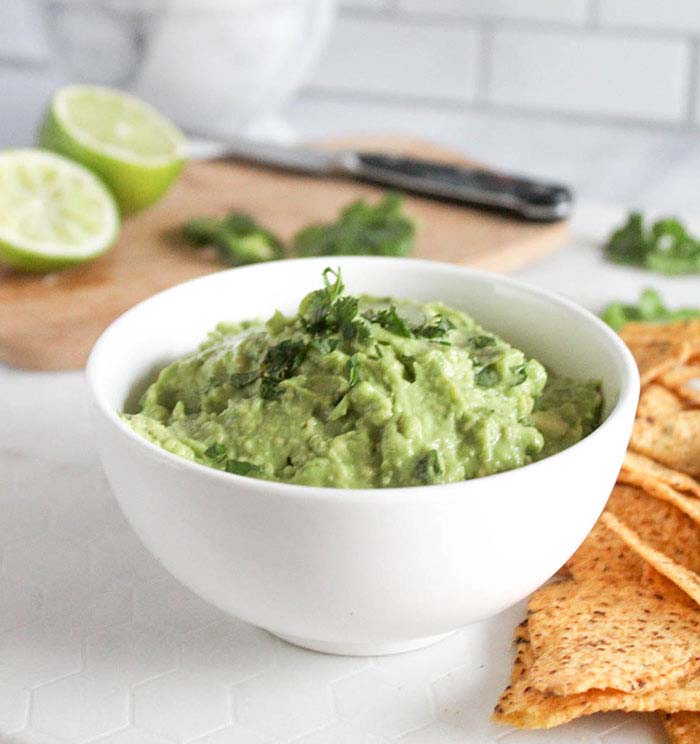 Recipes with avocado
Air Fryer Avocado Fries - A delicious way to enjoy the buttery flesh of a fresh avocado!
Mexican Street Corn Salad - A refreshing and creamy salad!
Mortar and Pestle Guacamole Recipe - Easy guacamole made with fresh and simple ingredients.
Arugula Salad with Pistachios - A simple and refreshing salad made with zesty arugula, pistachios and creamy avocados.
Zucchini Rolls with Guacamole - A delicious, refreshing and healthy appetizer.
Healthy Kale Salad with Avocado Dressing - A simple salad that's refreshing and delicious.
Grilled Shrimp Tacos with Avocado Lime Crema - Grilled shrimp tacos with avocado and lime crema on grilled fresh corn tortillas, a tasty dinner idea!
Air Fryer Baked Avocado Eggs - Perfect for breakfast, lunch or dinner.
Not Too Spicy Peach and Jalapeno Guacamole - A sweet, spicy and creamy guacamole.
Lime Avocado Hummus - A delicious combination of hummus and guacamole.
Lime Avocado Coconut Pie - Smooth, creamy, tart, and sweet and tastes like the tropics!
Easy Avocado Salmon Melt - A delicoius twist on tuna melt sandwiches!
Everything But the Bagel Avocado Chicken - easy to make and big on flavor so it'll come as no surprise when it quickly becomes a weeknight favorite.