Sun Dried Tomato Hummus is creamy, garlicky and packed with fresh flavor. It's perfect for dipping and it's gluten free and vegan.
This recipe was originally posted in 2017. Photos have been updated and a few adjustments have been made to the recipe.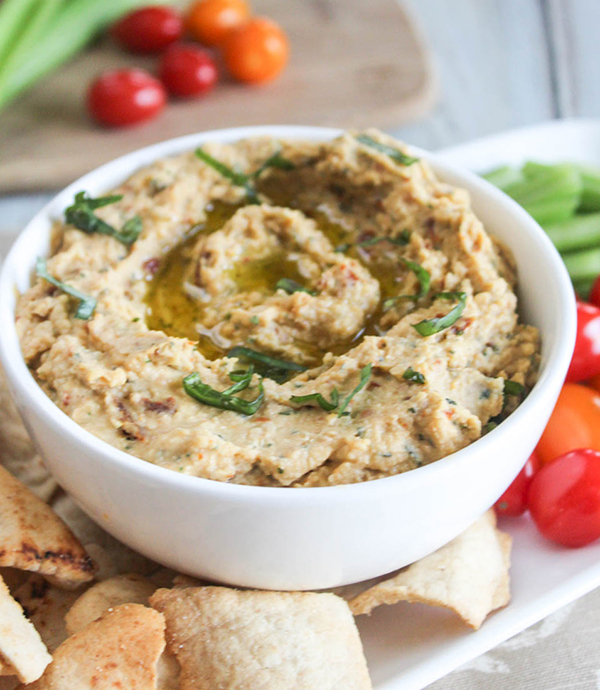 You will love all of the Mediterranean flavors in Sun Dried Tomato Hummus. The slightly sweet sun-dried tomatoes combined with basil add tons of fresh flavor to classic hummus ingredients.
Homemade hummus is so easy to make and tastes much better than store bought. Whip up a batch of this and serve it as a dip with fresh veggies, pita bread or use it as a sandwich spread. We like it smeared on sandwiches like this Mediterranean Vegetable Sanwich.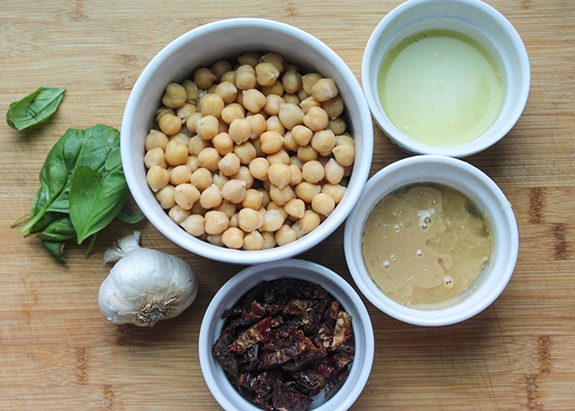 What you will need to make sun dried tomato hummus
As an Amazon Associate, I earn from qualifying purchases
This is an overview of the ingredients and steps to make this recipe, scroll down for a printable recipe card with exact measurements and instructions.
chickpeas - canned or dried chick peas that have been soaked or cooked will work in this recipe.
tahini - a base hummus ingredient that adds a nutty flavor.
ground cumin - is optional in this recipe, it can be left out if you don't like the flavor of cumin with the sun dried tomatoes and basil.
fresh squeezed lemon juice - adds freshness to the hummus
fresh garlic
sun-dried tomatoes - flavor the hummus with a sweet, tart taste. I use dry packed sun dried tomatoes in this recipe for a more intense flavor. You can oil packed, they will need to be rinsed off before using them.
olive oil - helps to blend the hummus and adds a creamy texture.
fresh basil - adds a little more fresh flavor.
filtered water - to adjust the consistency of the hummus.
food processor - to blend all of the ingredients together.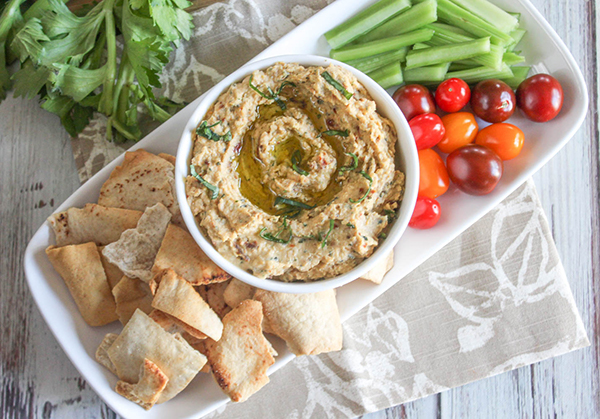 Recipe Steps
Add the tahini, lemon juice and garlic to a food processor bowl, and blend into a paste.
Tip! I've found that blending these ingredients separately makes a lighter and creamy hummus.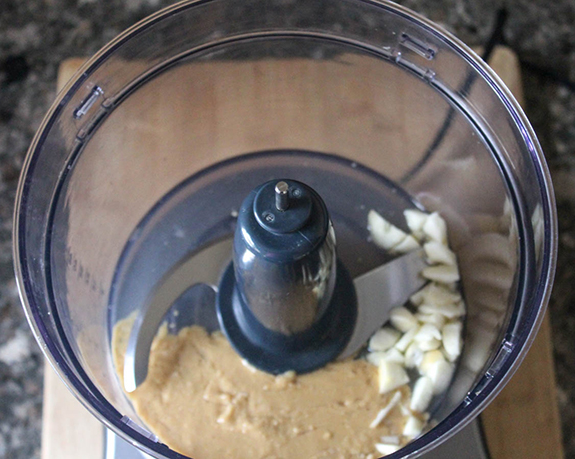 Place the chickpeas, basil, and sun dried tomatoes into the food processor and process while adding the olive oil through the feeder tube.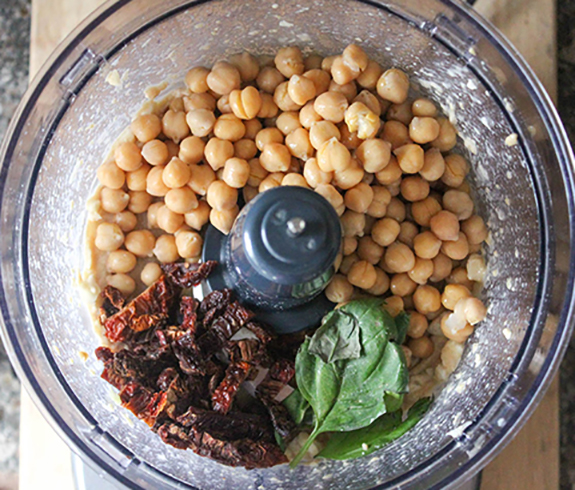 Adjust the consistancy of the hummus with water while blending.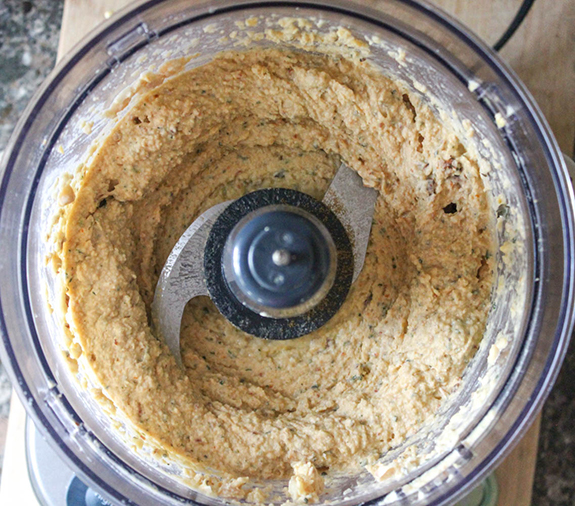 Tips & Suggestions
Add the water a little bit at a time. You may not need to use all of it if you prefer your hummus less creamy.
If the consistency of the hummus is too thick after storing it in the refirgerator, add a few teaspoons of water to adjust the consistency.
Add a tablespoon of hummus to your favorite homemade salad dressing recipe for a creamy, flavorful salad dressing.
Store homemade hummus in the refrigerator for up to 5 days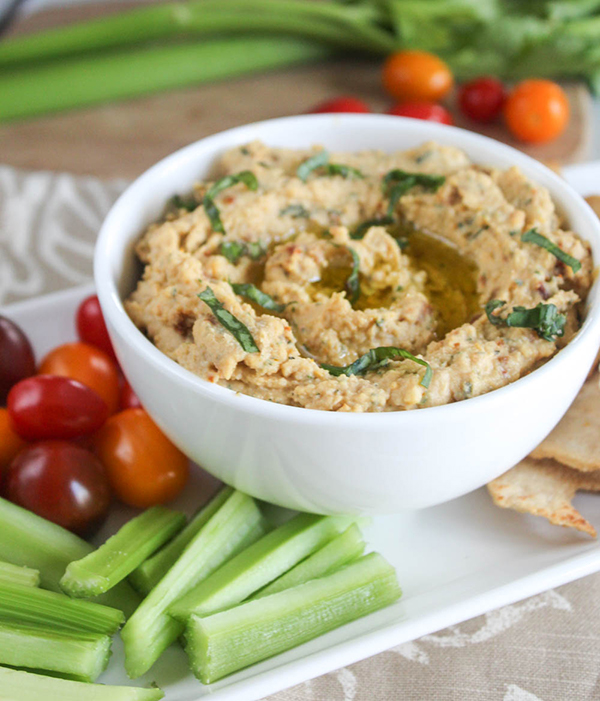 You Might Also Like These
You can never have too many hummus recipes, here are a few of our favorites: