Forget the store bought salad dressing and make your own. This Greek Yogurt Blue Cheese Dressing is made with just a few ingredients. It's fresh, healthy, packed with protein and super creamy.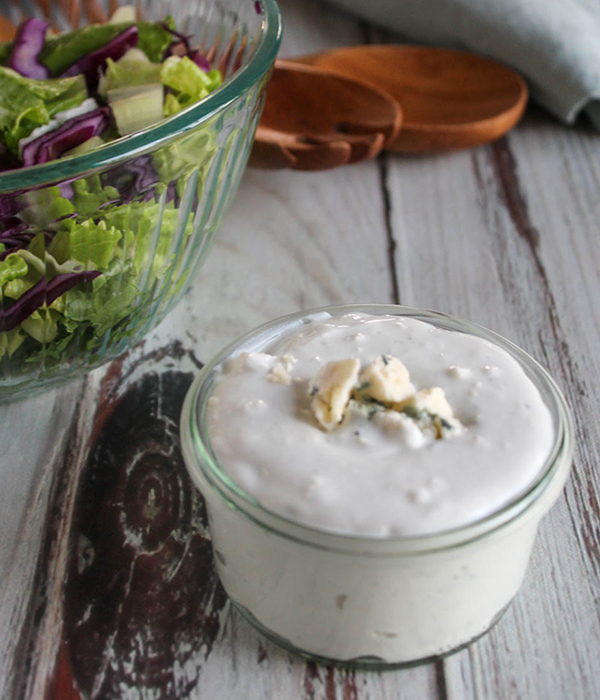 It's so easy to make your own blue cheese dressing, and it's much better for you too! Store bought dressings contain all kinds of processed ingredients and they don't taste nearly as good as homemade dressing.
Greek Yogurt Blue cheese dressing is creamy and has just the right amount of flavor. The yogurt gives the dressing a nice tang and the extra benefit of healthy probiotics.
Mix up a jar of this dressing and use in on salads, as a dip for veggies, or with your favorite buffalo dishes, like these buffalo cauliflower bites or anything that you would use blue cheese dressing with.
As an Amazon Associate, I earn from qualifying purchases
This is an overview of the ingredients and steps to make this recipe, scroll down for a printable recipe card with exact measurements and instructions.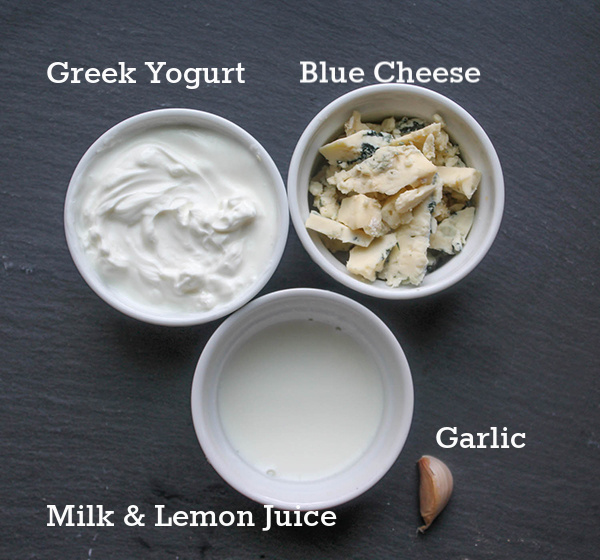 Here is what you will need to make Greek yogurt blue cheese dressing
Greek Yogurt
Milk
Fresh squeezed lemon Juice
3 ounces of your favorite blue cheese, for best taste use blue cheese from a block and crumble it yourself.
Fresh Garlic
Sea salt and pepper to taste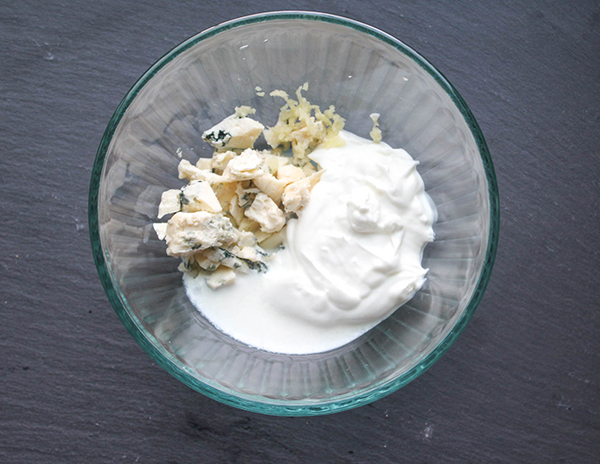 Here is How to Make It
There are just a few simple steps needed to make this recipe, here's how: use a garlic crusher to crush the garlic, an add it and the remaining ingredients to a bowl. Use a fork or a wooden spoon to mash the cheese and mix all of the ingredients together.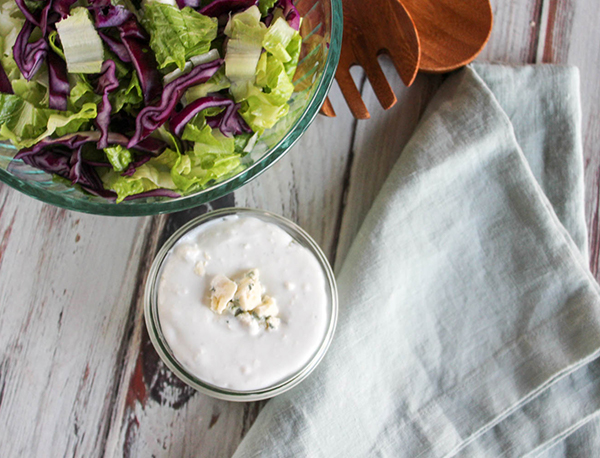 Recipe Tips and Variations
The consistency of the dressing will be thick. If you prefer a thinner dressing add a little more milk or water.
This dressing tastes much better after it has been in the fridge for a few hours. If you have the time, make this ahead of time for the best flavor.
Store your yogurt blue cheese dressing in a mason jar or a storage container in the fridge for up to a week.
Try using sharper tasting Roquefort or milder Gorgonzola (which also considered blue cheese) in place of blue cheese.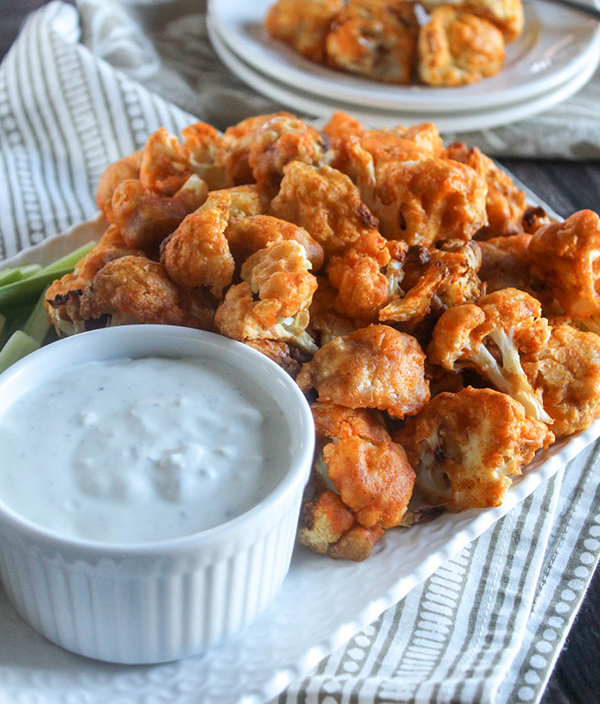 Serve Greek Yogurt Blue Cheese Dressing With This