Fresh homemade salsa is so easy to make with only six fresh ingredients. It's perfect for serving with tortilla chips or anything that you like to serve with fresh tomato salsa.
This post may contain affiliate links for more information, please see our Disclosure.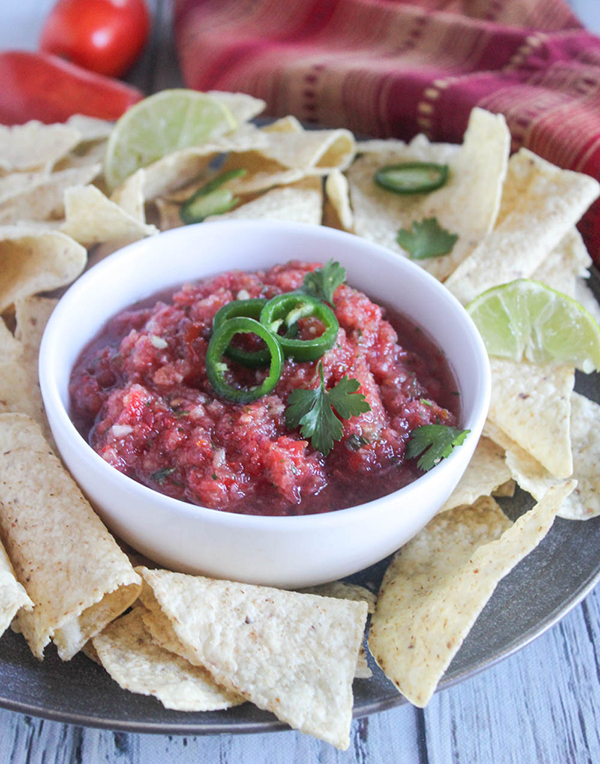 A Fresh Healthy Salsa Recipe
It's tomato season, and I've been busy making all things tomato lately including homemade salsa. Homemade always tastes better and since this salsa is made with only six natural ingredients, I'm pretty sure it's much better for you too.
It's super easy to make homemade tomato salsa! Even if you are short on time, you can whip up a batch of fresh salsa in minutes. Once you try homemade salsa, you will be making it all of the time.
Grab your blender or food processor and get ready to make the easiest and tastiest tomato salsa ever. Serve it with tacos, nachos, or eggs.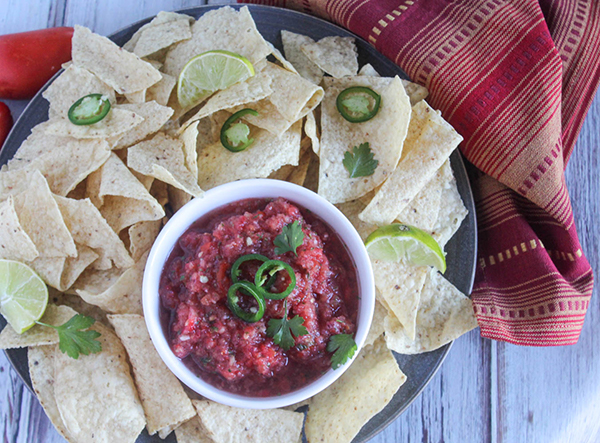 Here is what you will need
Tomatoes - Fresh (not canned) ripe and firm Roma tomatoes make the best homemade salsa. If they are not available any firm and ripe tomato will work.
Jalapeno pepper - bright green or red, depending on how much heat you like in your salsa ( red is hot, green is not as hot)
Onions- Red onions taste the best in salsa, but an all purpose onion such as a yellow onion will work too.
Fresh cilantro
Fresh garlic
Juice from a lime
A blender or food processor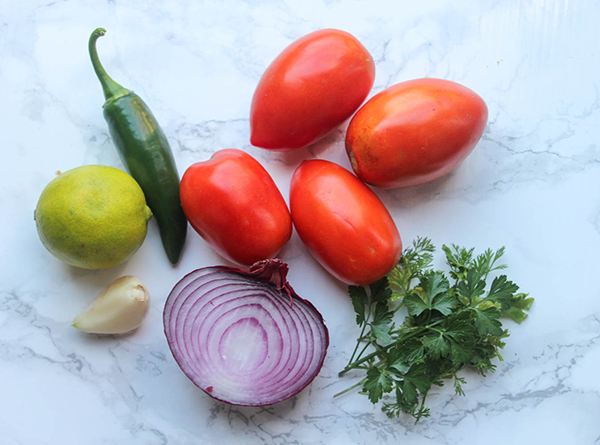 Steps to Make the Best Fresh Salsa Recipe
Please note that this a list of steps to give you an idea how to make this recipe. Full details are in the recipe card below.
Prepare the ingredients, by rough chopping the tomatoes, onions, garlic, jalapeno pepper and cilantro
Add all of the prepared chopped ingredients to a blender of food processor and blend until the salsa reaches you preferred consistency.
Total Estimated Time to Make this Recipe: 20 to 30 minutes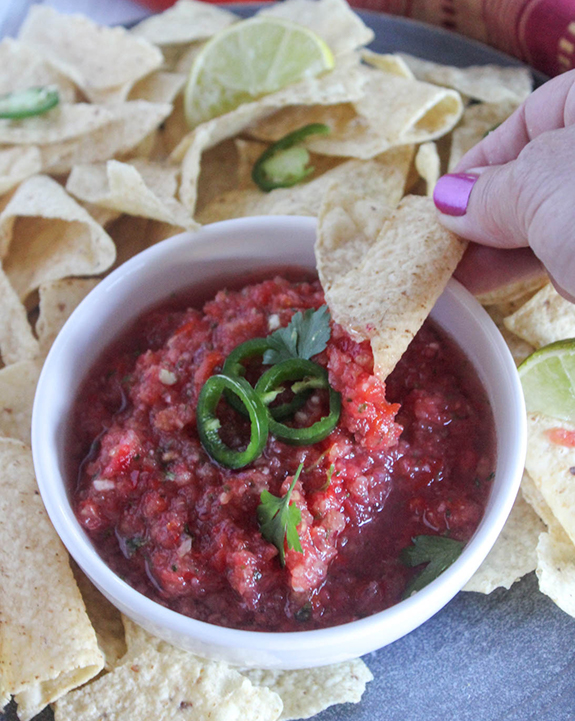 Tips and Variations for Making the Best Fresh Homemade Salsa
If you prefer a chunkier style salsa, pulse the blender until the salsa reaches your preferred consistency.
Wear gloves when chopping the jalapeno pepper to prevent your hands from burning from the heat of the pepper.
To cut back on the heat, leave out the jalapeno pepper, use half of a jalapeno or substitute the jalapeno with a half of poblano pepper.
Homemade salsa will last in the refrigerator for 3 to 5 days.
Freeze the salsa in a freezer safe container for up to 6 months.
Substitute the lime juice for lemon juice.
Add a pinch of cumin or chili powder to add extra flavor.
Serving Suggestions
Serve garden fresh salsa with your favorite chips, mix it with shredded chicken and top a salad with it or add it to deconstructed stuffed peppers for a spicy version of stuffed peppers.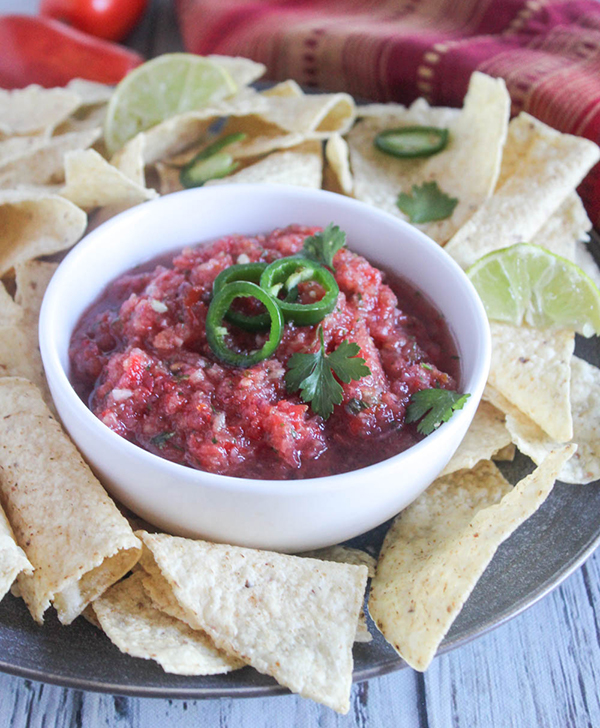 You Might Also Enjoy these Salsa Recipes