Vegetarian jalapeno poppers are stuffed with wholesome ingredients, then grilled for an extra smoky flavor.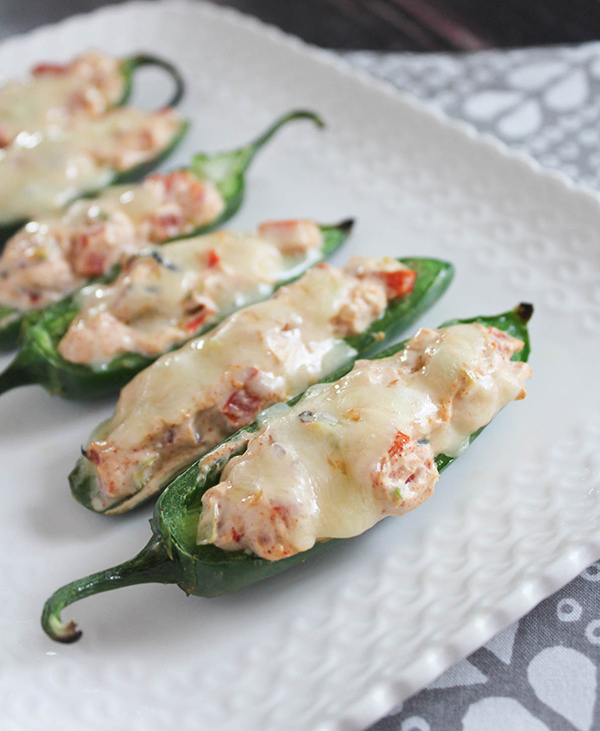 I dare you to eat just one of these. They are not fried and wrapped in bacon, but they are still addictive and they are a lighter and heatlhier version.
Spicy jalapenos are stuffed with healthy Greek yogurt, goat cheese, roasted peppers, then sprinkled with cheddar cheese. They are slightly smoky and full of flavor.
Grilled Jalapeno Poppers are the perfect low-carb appetizer for game day or to bring to your next potluck.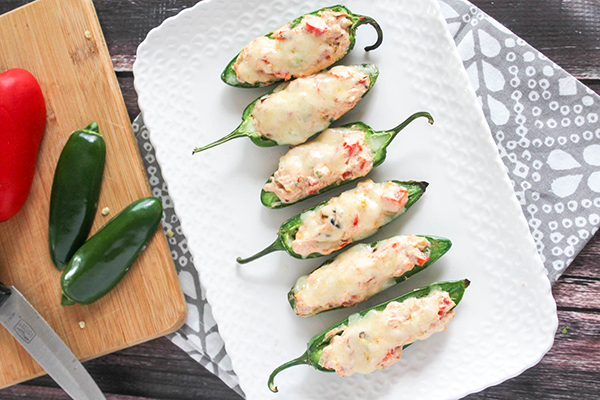 This post may contain affiliate links for more information, please see our Disclosure.
Vegetarian Grilled Jalapeno Poppers Ingredients
jalapeno peppers
red bell pepper to add a touch of sweetness
Greek yogurt replaces the sour cream. It has a thicker texture than regular yogurt for a thick and creamy filling.
goat cheese replaces the cream cheese and adds more texture to the filling
smoked paprika adds a smoky flavor to the grilled poppers
green onions to add flavor
Cheddar cheese because cheese makes everything taste better!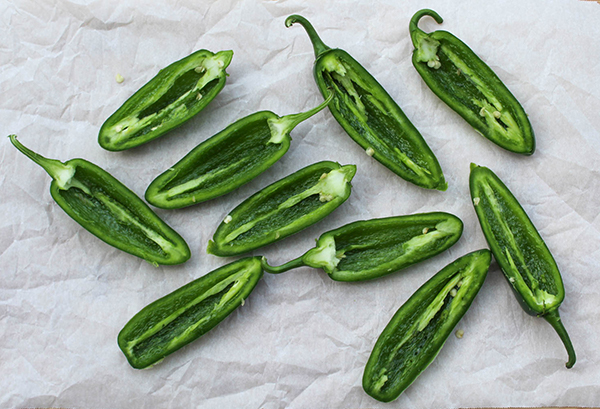 Recipe Steps
Please note that this a list of steps to give you an idea how to make this recipe. Full details are in the recipe card below.
Roast the red pepper - instructions for this are below
Trim and remove the seeds from the jalapeno peppers
Mix the stuffing the ingredients together
Stuff the jalapeno peppers and top them with cheddar cheese
Grill the jalapeno poppers until they are heated through and the cheese melts
Total Estimated Time to Make This Recipe: 40 to 50 Minutes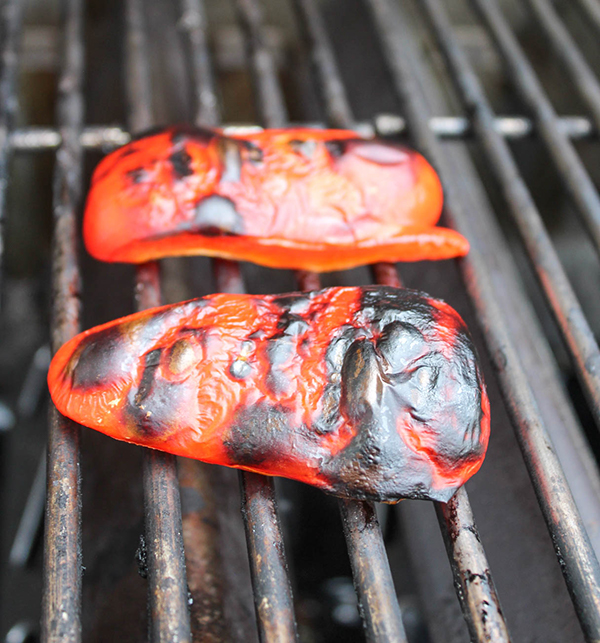 Roasting the Red Peppers
There are a few ways to roast red peppers; oven, stove-top or on top of the grill. Since we are looking for a smoky flavor to replace the bacon, the grill is my method of choice for this recipe and it only takes a few minutes. Here's how:
Remove the stems and seeds from the peppers and cut them in half vertically
Using tongs, place the pepper strips onto a very hot grill (475 to 500) skin side down and cover the grill.
Cook the peppers until the skin becomes charred about 10 minutes.
Once the skin is charred, flip the pepper strips over and allow to cook for a few minutes more. Remove the peppers from the grill and place them into a bowl to allow the peppers to steam for 5 minutes.
Once the peppers are cool enough to handle peel the charred skin off of the peppers. Dice the peppers into small pieces.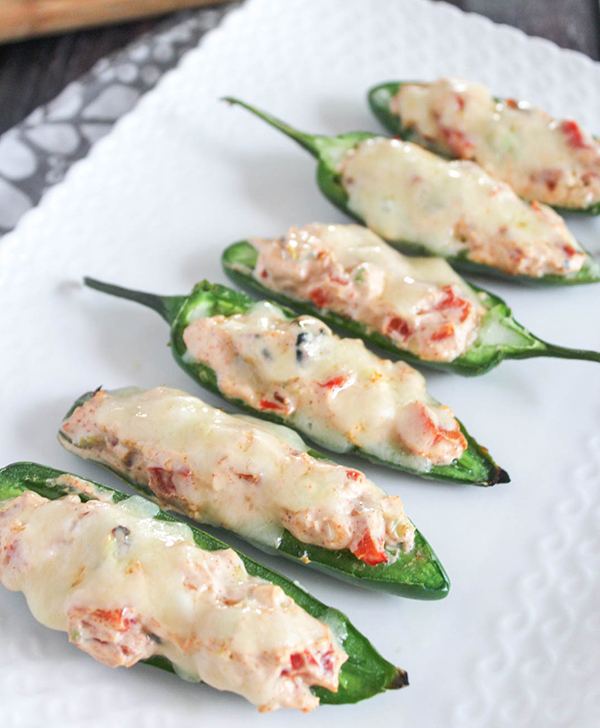 Recipe Variations and Tips
Make Ahead - prepare the jalapeno popper ingredients ahead of time. Stuff the jalapeno just before serving and place them onto the grill and cook them until they are heated through and the cheese has melted.
For a non-vegetarian version replace the roasted peppers with 2 to 3 slices of bacon that has been cooked and crumbled
Add a few sprinkles of crumbled tortilla chips for a crunchy topping
Grilled roasted peppers can be replaced with roasted red peppers in a jar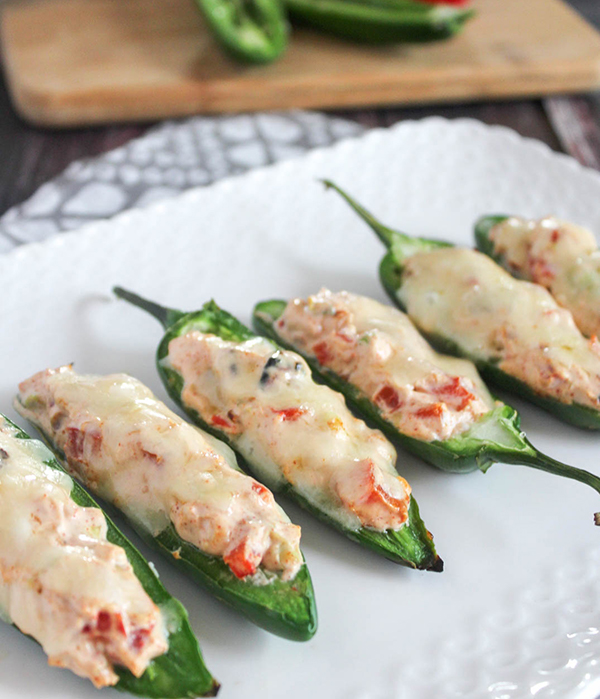 You Might also Like these Jalapeno Recipes