Turkey chili soup is a twist on traditional turkey chili. It's a flavorful combination of white chili and soup. It's thick, spicy, and satisfying. It's pure comfort food for a chilly winter day.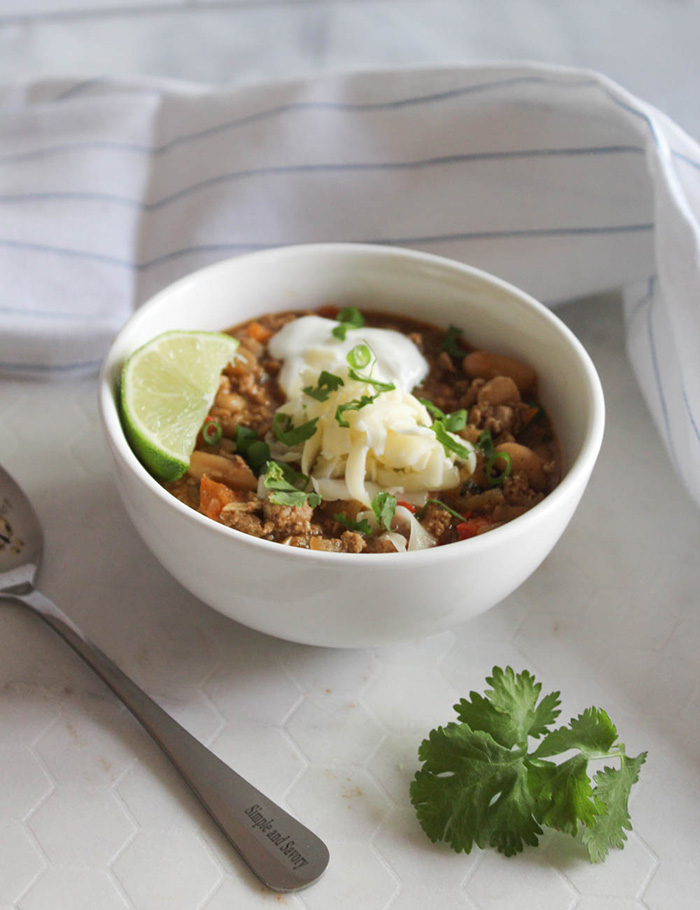 This recipe was originally published in 2019, it's been updated for content and photos.
This hearty turkey chili soup will satisfy your cravings for chili and soup. It's filled with lean ground turkey, beans, and vegetables in a hearty broth. For a more traditional chili recipe, try our instant pot turkey chili recipe.
Why this recipe works
It's healthy, quick and easy to make.
Turkey chili soup is a great recipe for meal prep. Make it ahead of time and reheat it for dinner.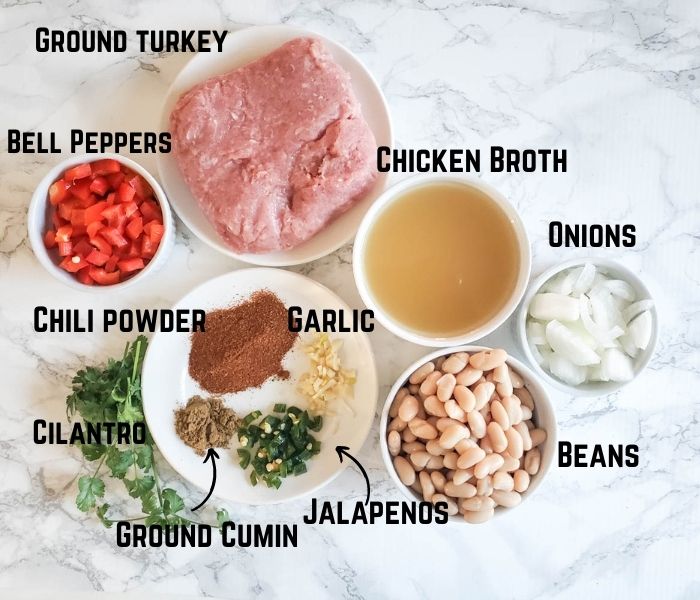 Here Is What You Will Need
As an Amazon Associate, I earn from qualifying purchases
This is an overview of the ingredients and steps to make this recipe, scroll down for a printable recipe card with exact measurements and instructions.
Ingredient List
Olive oil
Lean ground turkey
Red bell peppers
Yellow Onion
Jalapeno pepper
Garlic
Cilantro
Flour
Equipment
Here's how to make healthy turkey chili soup
Prepare the ingredients: chop the vegetables, measure out the spices and chicken broth. Heat the olive oil in a heavy pan or dutch oven over medium-high heat.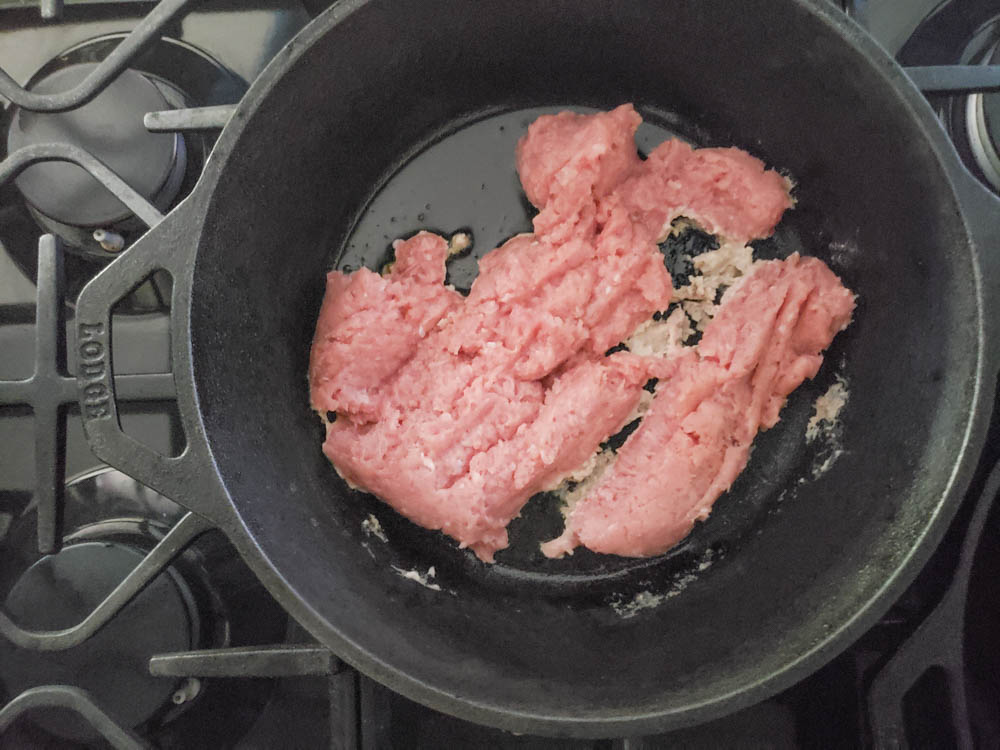 Step 1. Cook the turkey
Once the oil is hot, add the turkey and cook it until it is almost cooked through.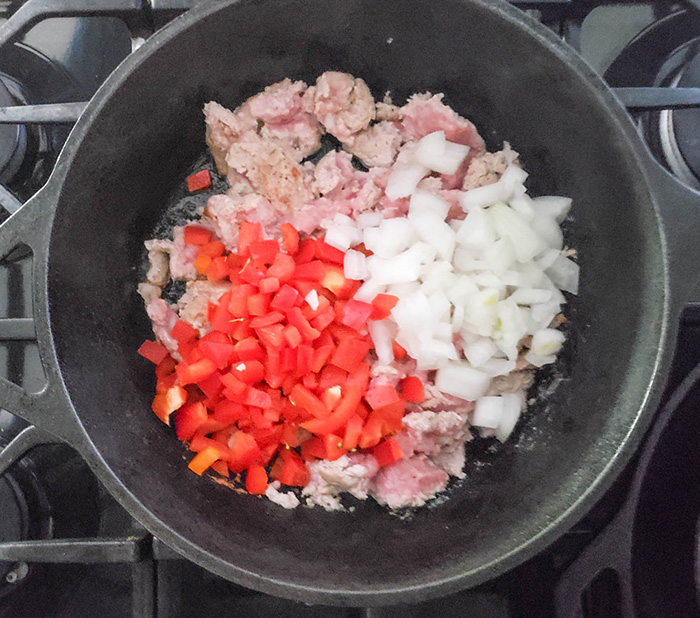 Step 2. Add the vegetables
Reduce the heat to medium heat and stir in the peppers, onions and garlic; cook until the vegetables begin to soften.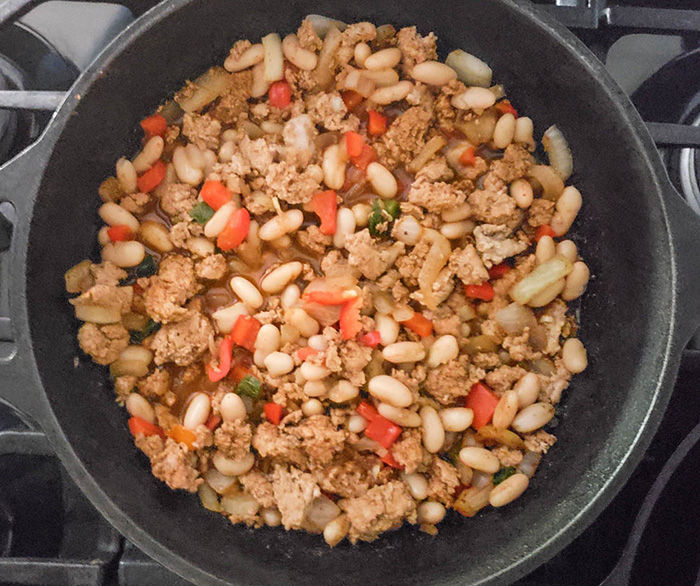 Step 3. Add the spices and broth
Stir in the spices,beans and broth; and simmer for 30 minutes on low heat.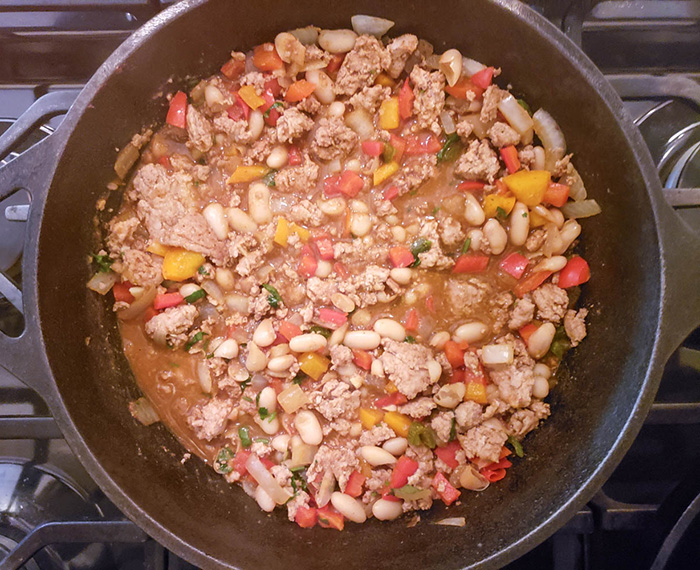 Step 4. Stir in the remaining ingredients
Mix in the cilantro, and sour cream and adjust the thickness of the soup with 1 teaspoon of flour mixed in a tablespoon of water.
Note: This soup is a great way to use up leftover turkey or chicken. Cook the vegetables, add the cooked meat and continue with the recipe instructions.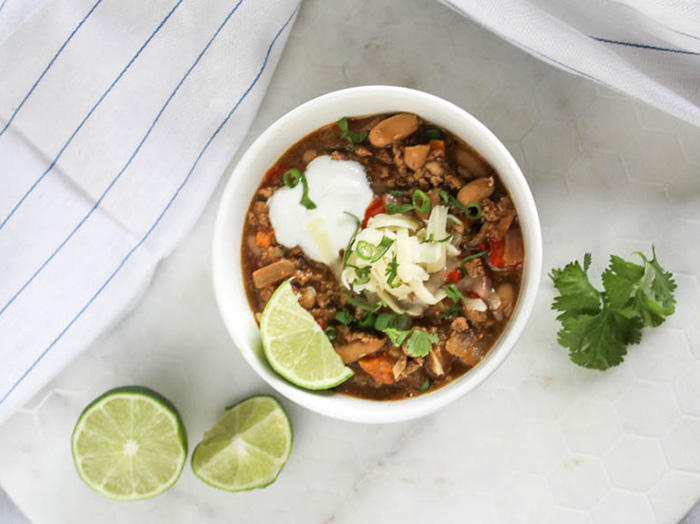 Ingredient notes and substitutions
This recipe was originally published in 2019, it's been updated for content and photos.
The full list of ingredients to make this delicious fruit salad is above. Below are notes about some of the ingredients along with ideas for substitutes.
Ground turkey can be substituted with ground chicken, ground pork or ground beef. You can also use cooked shredded turkey or chicken.
White Beans. Any type of beans can be used in turkey chili soup. You can use any combination of kidney beans, pinto beans, white beans, or black beans.
Red Bell Peppers add a touch of sweet flavor to the soup. They can be substituted with green bell peppers or orange peppers.
Jalapeno peppers. I like to use fresh jalapeno peppers, but they can be substituted with canned pickled jalapeno peppers. If you don't like spicy food, you can leave the hot peppers out or replace them with a tablespoon or two of chopped poblano peppers.
Chicken broth can be substituted with an equal amount of vegetable broth.
Fresh garlic and onions be replaced with ½ teaspoon garlic powder and ½ tablespoon onion powder.
How to store leftovers
This is one of those recipes that tastes better the next day, so be sure to make extra. You can store leftover turkey chili soup in the refrigerator in an airtight container for 3 to 4 days or in the freezer for up to three months.
Defrost the frozen chili soup in the refrigerator overnight and reheat it on top of the stove or in the microwave.
What to serve with turkey chili soup
This delicious soup tastes great with your favorite toppings such as shredded cheese, slices of jalapeno peppers, sour cream or Greek yogurt, avocado, guacamole, crushed tortilla chips, green onions and a splash of fresh lime juice.
Serve turkey chili soup with a salad and homemade cornbread on the side for a wholesome meal.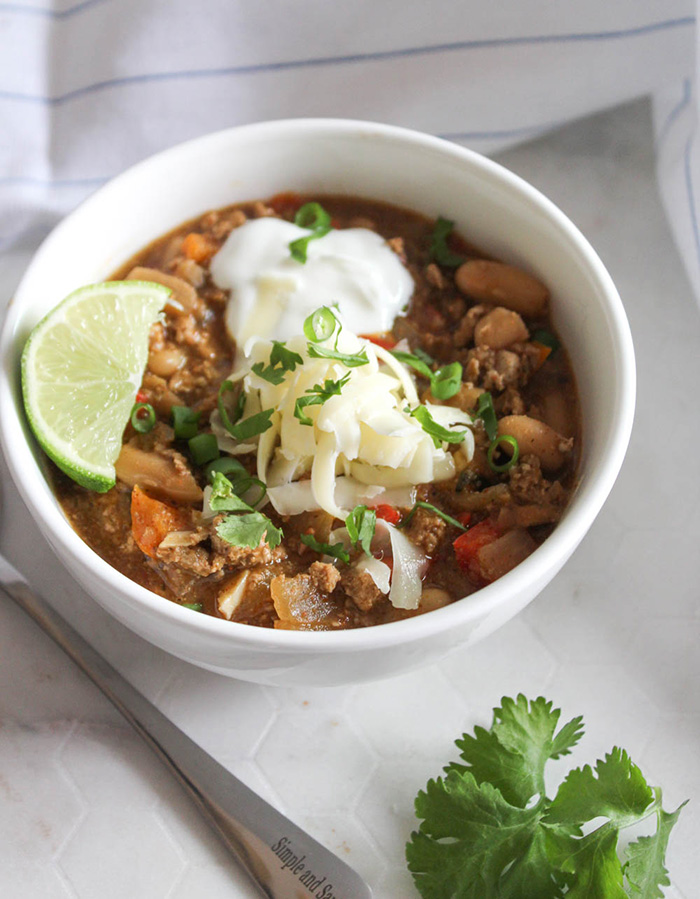 Recipe Variations
Add more beans and veggies such as diced zucchini, green pepper and less meat for a budget-friendly, and fiber-rich version.
For a thinner version of this soup, add ½ to a cup more broth depending on how thin or thick you like your soup.
Make it spicy, add ¼ to ½ teaspoon cayenne pepper to taste.
Turkey chili soup FAQs
Below are questions frequently asked about making this recipe. If you have a question and don't see it below. Leave a comment at the end of this post and I will get back to you as soon as I can.
Can I make turkey chili soup in a slow cooker?
Yes, it's very easy to make this soup in a slow cooker. Follow the instructions on the recipe card until the vegetables and meat are cooked on top of the stove.

Transfer the cooked ingredients to a slow cooker, and add the broth; cook for 3 hours on low. Stir in the beans and chopped cilantro. Thicken the soup with a slurry of 1 tablespoon of flour mixed with ¼ cup water. Gradually stir in the slurry until the soup is a consistency that you like.
Can you use dried beans to make this chili soup recipe?
Yes you can use dried beans, but they must be cooked before adding them to the soup.
For more simple and delicious recipes like this, subscribe to our newsletter and receive a free e-book and meal suggestions straight in your inbox!
You might also like these soup recipes
If you like this recipe, please comment and rate it below!
Check out more of our pasta recipes here!