Homemade Roasted Tomatillo Salsa verde is full of fresh and vibrant flavors. It's a little spicy, tangy and so good you may just want to eat it with spoon.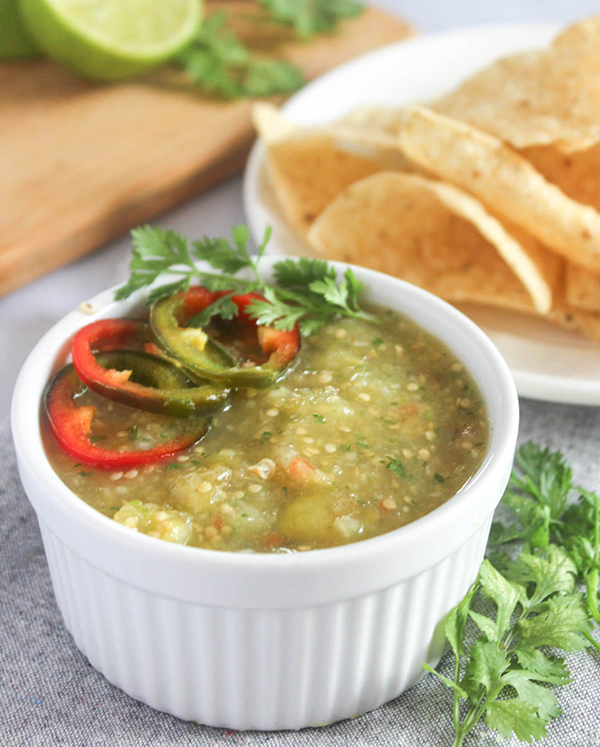 This post may contain affiliate links for more information, please see our Disclosure.
Homemade Roasted Tomatillo Salsa Verde is the Best!
If you have only had salsa verde out of a jar, you are missing out on something absolutely delicious. Homemade Roasted salsa verde is so fresh tasting, it doesn't even compare to store bought. It's super easy to make and perfect for dipping or pouring over tacos, nachos, eggs or anything that you enjoy with salsa.
Tomatillos are the star ingredient in salsa verde, and when you roast them, the tartness of the tomatillo mellows out bringing a new level of flavor.
I have played around making salsa verde with raw tomatillos, which is tasty too, but with a tart flavor. We prefer our salsa verde with roasted tomatillos.

What is a Tomatillo?
Tomatillos are a fruit from Mexico and are a distant relative to tomatoes. They look similar to green tomatoes with a dry papery husk wrapped around them.
Tomatillos taste nothing like a tomato. They are tart, acidic with a citrus undertone and a little bit crunchy.
You can find tomatillos in the produce department in most supermarkets. I'v also found them at farm markets over the summer. Look for green tomatoes with a paper-like husk.
For the freshest tomatillo, peel part of the husk back and peek at the flesh. The flesh should be firm and blemish free. You will notice that the flesh is sticky under the husk which can easily be rinsed off with water.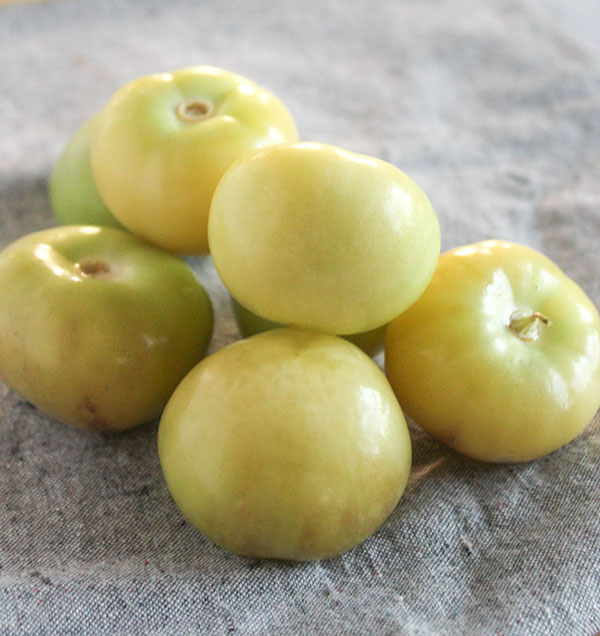 Roasted Tomatillo Salsa Verde Ingredients
tomatillos
onion
garlic
fresh lime juice
jalapeno pepper
cilantro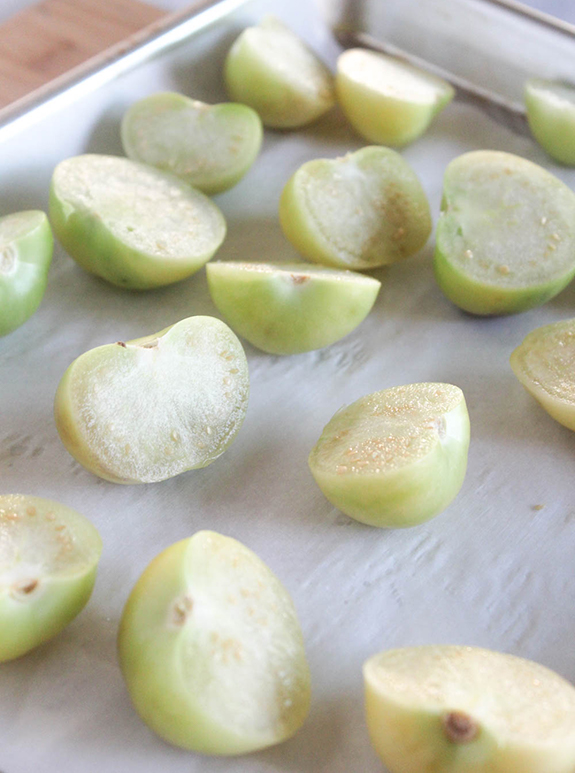 Roasted Salsa Verde Recipe Instructions
Please note that this a list of steps to give you an idea how to make this recipe. Full details are in the recipe card below.
Peel the off the papery skins and rinse the tomatillos in water to remove the sticky coating.
Slice the cleaned tomatillos in half and arrange them on a baking sheet and roast them
Add the roasted tomatillos and remaining ingredients to a blender or food processor and blend until all of the ingredients have blended together in a salsa like consistency
Total Estimated Time to Make this Recipe: 30 to 40 Minutes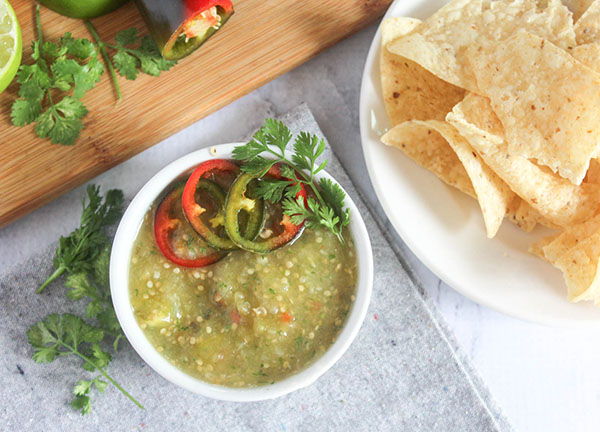 Roasted Tomatillo Salsa Verde Tips
Store leftover salsa in the refrigerator for up to a week.
Make an extra batch of salsa verde and freeze it in a freezer safe container. Thaw the salsa by placing it in the refrigerator overnight.
Salsa Verde Variations
For an extra fresh roasted salsa verde, I roast the tomatillos only. You can also add the jalapeno peppers and garlic to the roasting pan and roast them with the tomatillos.
Make a zesty salsa verde with raw tomatillos. Peel and clean the tomatillos rough chop them and add them with the remaining ingredients to the blender or food processor.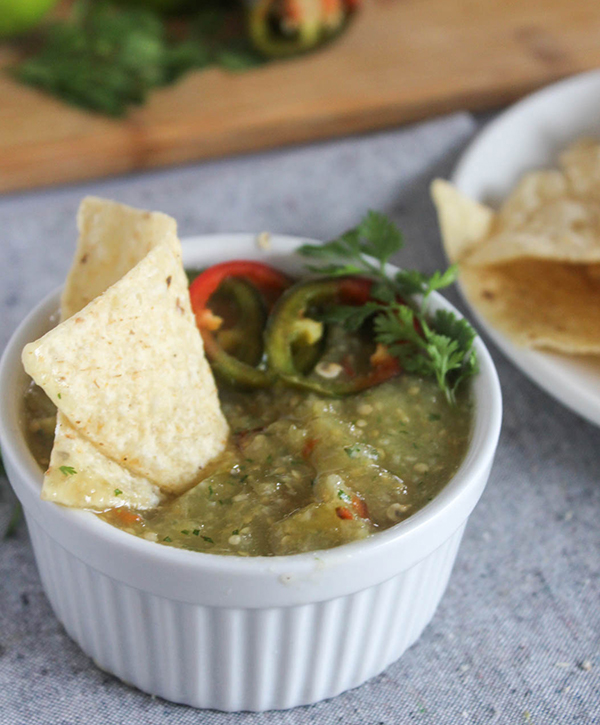 You Might Also Like These Recipes