Sweet potatoes are flavored with garlic and ginger for a perfect side dish for your holiday dinner. Ginger Sweet potato mash is naturally sweet, rich creamy and vegan.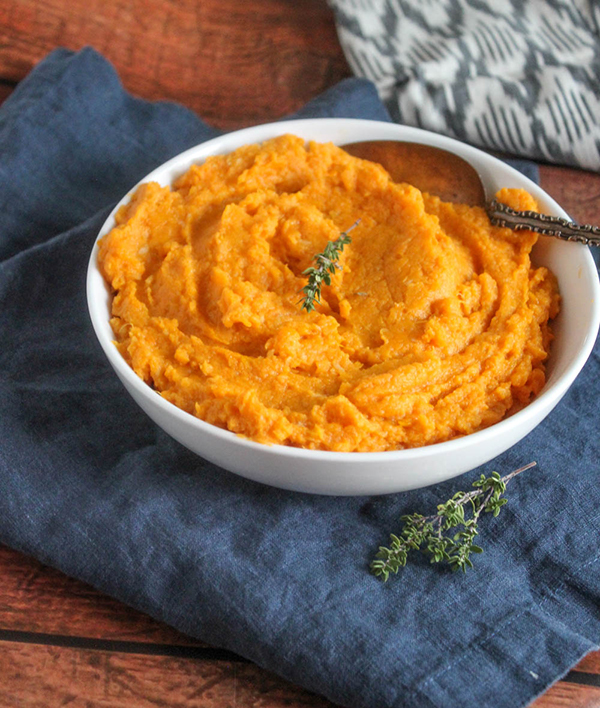 Garlic & Ginger Sweet Potato Mash
Most sweet potato recipes are made with a lot of sugary ingredients, which is something I don't understand. Why take something that is naturally sweet and make it even sweeter by adding sugar to it?
Sweet potatoes have a wonderful flavor, they don't need much help to taste better. In this recipe, they are enhanced with ginger, garlic and cinnamon.
That's it. Plain sweet potatoes, with natural flavors no added sugar and no marshmallows.
If you are hosting a holiday dinner this season, or want a different side to serve to your family you have to give these a try. They are so easy to make, can be made the day before and popped in the oven just before dinner.
Aside from the holiday turkey, this is our favorite side dish to serve with Cranberry Orange Chicken Breasts or Turkey Cranberry Meatballs.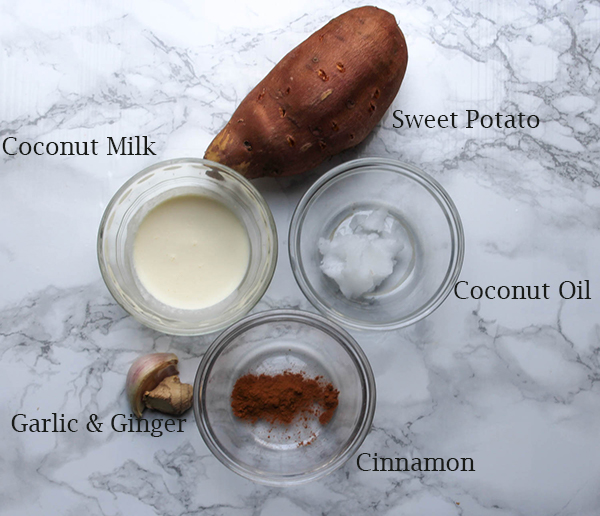 Here is What you will Need to Make this Simple Sweet Potato Mash
As an Amazon Associate, I earn from qualifying purchases
This is an overview of the ingredients and steps to make this recipe, scroll down for a printable recipe card with exact measurements and instructions.
Sweet Potatoes
Fresh Ginger
Fresh Garlic
Coconut Milk or Regular Whole Milk if you prefer dairy
Coconut Oil or butter for a dairy version
How to Make Ginger Mashed Sweet Potatoes
This recipe takes a little bit of time to make, but it's hands off time. The sweet potatoes are baked in the oven. While they are baking, the garlic, ginger, coconut oil and milk slowly simmer on top of the stove to infuse the flavors.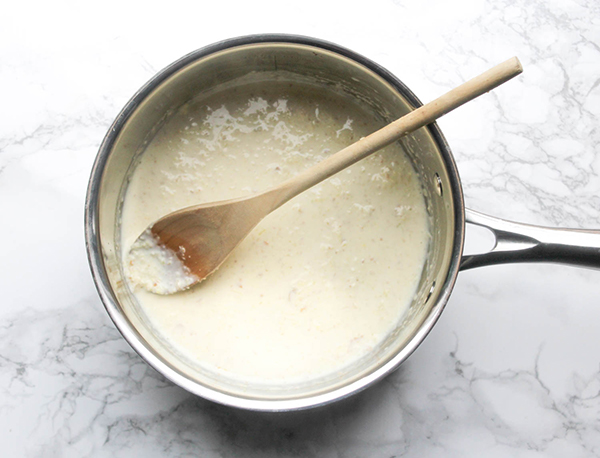 Once the ingredients are cooked, they are combined for a super light and fluffy sweet potato mash.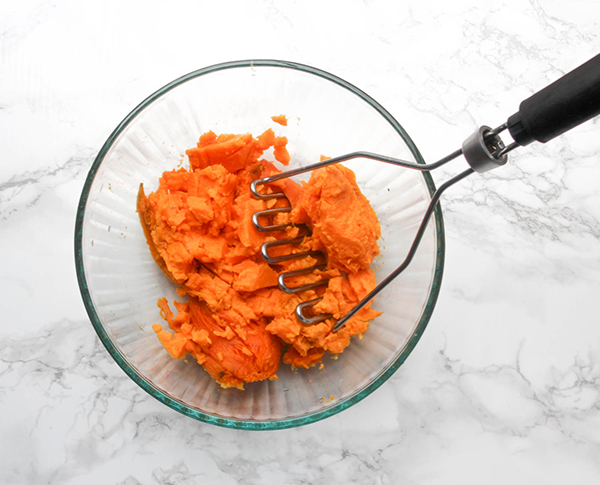 TIPS
The sweet potatoes can also be boiled, which produces a softer and more moist sweet potato. The baked texture is a little more firm, more flavorful and a little more time saving when it comes to preparation. Just wash them off and bake them.
If you prefer your mashed sweet potatoes with a little bit of texture mash them with a potato masher. You can also use an electric mixer or add all of the ingredients into a food processor for a super smooth mash.
Make Ahead Instructions - Once all of the ingredients have been blended together, place them in a bowl, cover them and refrigerate for up to 3 days. Remove them from the refrigerator an hour before heating them up to bring them to room temperature. Bake them covered at 350 until they are heated through (about 20 minutes).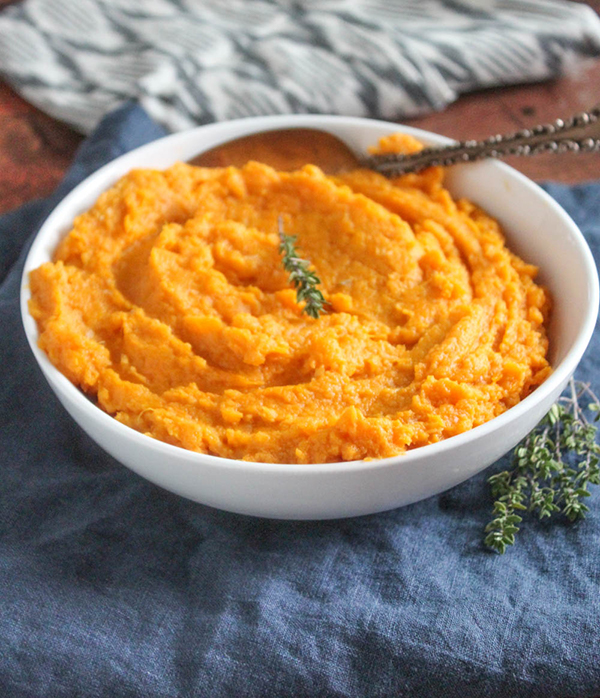 Recipe Variations
Non-Vegan or Dairy sweet potato mash - substitute the coconut milk with ¾ of whole milk and substitute the coconut oil with 1 tablespoon unsalted butter
The coconut milk can be substituted with your favorite nut milk
Boil the Sweet Potatoes - peel and cut the sweet potatoes into uniform sized chunks. Place them in sauce pan and cover them with water. Bring the water to a boil and cook the sweet potatoes until they become soft, about 30 to 40 minutes. Drain them and rinse them in cold water.
Serving idea - Toast ½ cup of pecans or walnuts in the oven and sprinkle them over the top before serving
Holiday Recipe Ideas