Turnip and carrot mash is a tasty combination of turnips, carrots and rum mashed together. It's slightly sweet and is the perfect lower-carb substitute for mashed potatoes at your next holiday meal.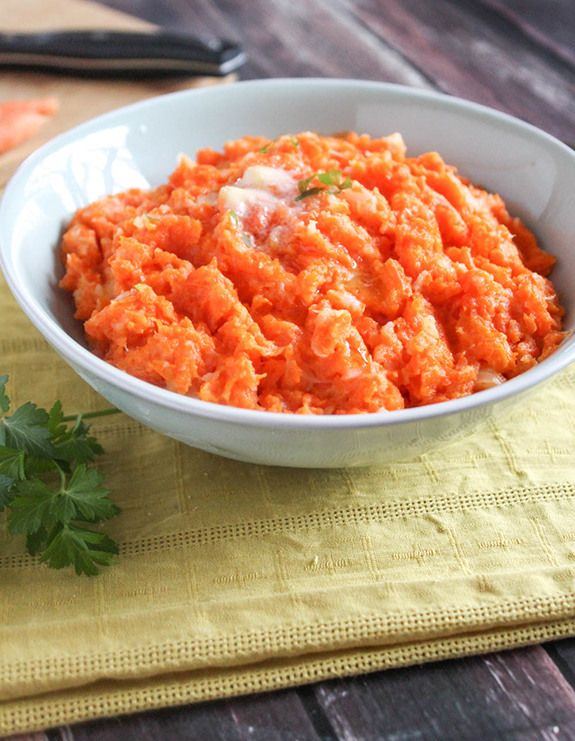 Turnip and Carrot Mash
Turnips are underrated, and carrots are so common, but when you combine the two of them together with a few other ingredients, you have an absolutely delicious and comforting side dish that everyone will love.
Carrot and turnip mash is simple, inexpensive and such a pretty color orange too. Make this recipe ahead of time and heat it up just before dinner.
I received a copy of the book, Jubilee: Recipes from Two Centuries of African American Cooking, A Cookbook by Toni Tipton-Martin to review. As always all opinions are my own.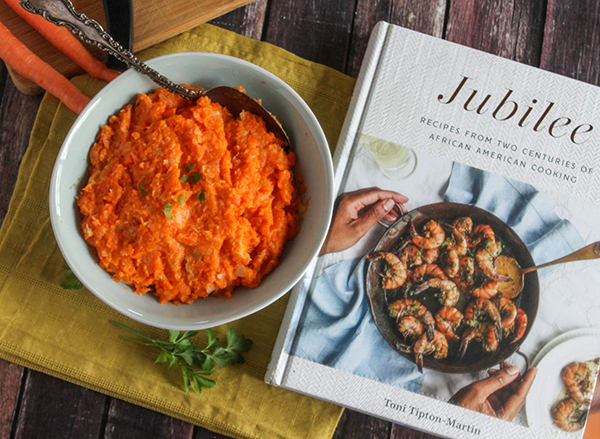 Jubilee
As an Amazon Associate, I earn from qualifying purchases
This is an overview of the ingredients and steps to make this recipe, scroll down for a printable recipe card with exact measurements and instructions.
Before we get to the recipe, I want to tell you about this beautiful cookbook that I recently had the opportunity to review, Jubilee - Recipes From Two Centuries of African American Cooking by Toni Tipton Martin. It's so much more than a cookbook, and a pleasant surprise to say the least.
Even though it's filled with amazing African American Recipes originally created throughout the years by enslaved chefs and master chefs it's intertwined with interesting stories that relate to each recipe. I've found myself getting lost in the stories a few times when my initial intent intent was looking for a recipe.
There are so many recipes in this book that I want to try, like the Coffee Scented Short Ribs, Pot Roast with Rum, Jambalaya and Shrimp with Grits. Since we are heading toward the holiday season, I decided to make carrot and turnip mash and it turned out delicious just as I thought it would. I served it for Thanksgiving and it will be on our Christmas dinner table as well. I've made it twice once with the rum and the second time without. I highly suggest the rum version.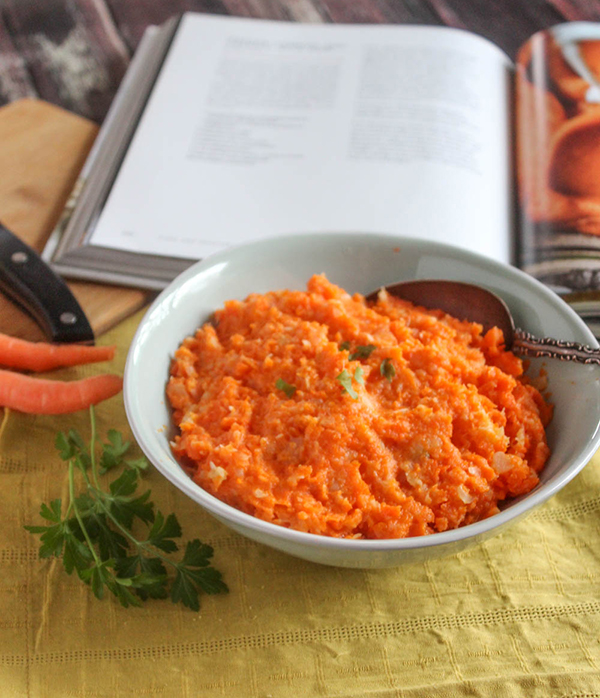 Here is what you will need to make Turnip and Carrot Mash
Turnips or Rutabagas
Carrots
Honey and sugar (the recipe in the book calls for sugar and honey, I only used honey and it was sweet enough for us)
Sea salt - the recipe calls for salt, I substituted in sea salt
Butter
Onion
Heavy cream
Rum
How to Make this Recipe
Simmer the turnips, carrots, honey and salt until the vegetables become soft. Drain the vegetables and mash them with a potato masher or ricer until they are smooth.
Cook the onions in the butter and add them to the turnips and add cream and cooking water to adjust the consistency to your liking.
TIP! A potato masher works well for a chunky mash which is what we prefer. If you like your mash smooth and more like a puree, add the vegetables to a food processor or a blender for a smooth texture.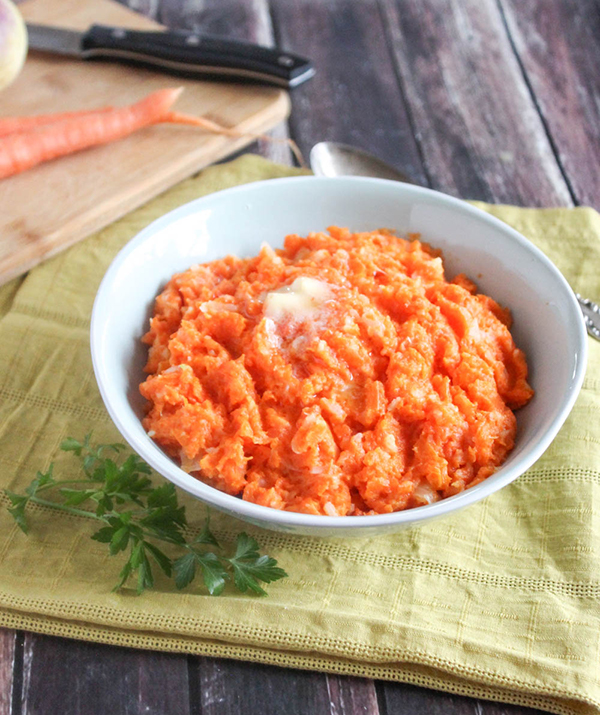 Serve Mashed Turnips and Carrots With