Stay cool in the kitchen this summer with slow cooked baked beans made in a slow cooker. They are sweet, spicy, vegetarian and super easy to make.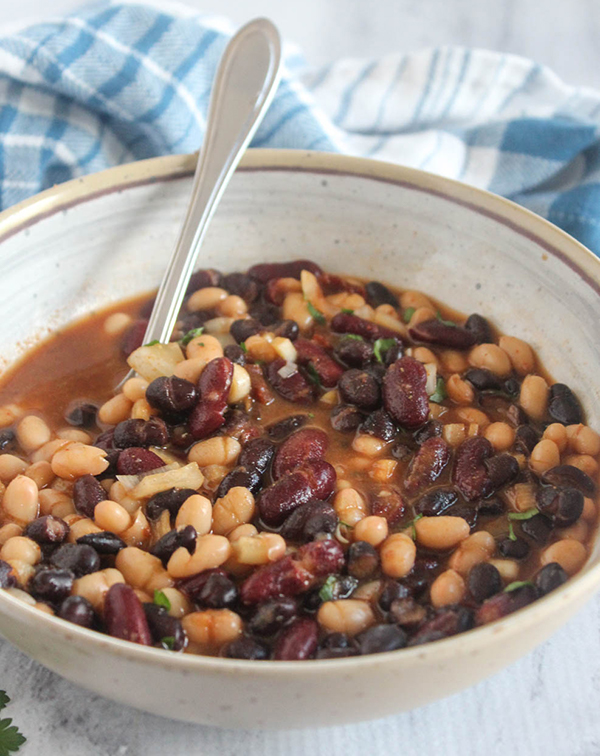 This post may contain affiliate links, for more information, please see our Disclosure.
Some people put their slow cookers away for the summer but I don't. I use my slow cooker all year long. It's a convenient way to prepare food ahead of time and forget about it until it's time to eat.
One of our favorite summer slow cooked dishes is baked beans. The beans cook nice and slow allowing the flavors to blend together and the kitchen stays nice and cool without the oven on.
Serve slow cooked beans as a main dish with a side salad or serve them with your favorite burger.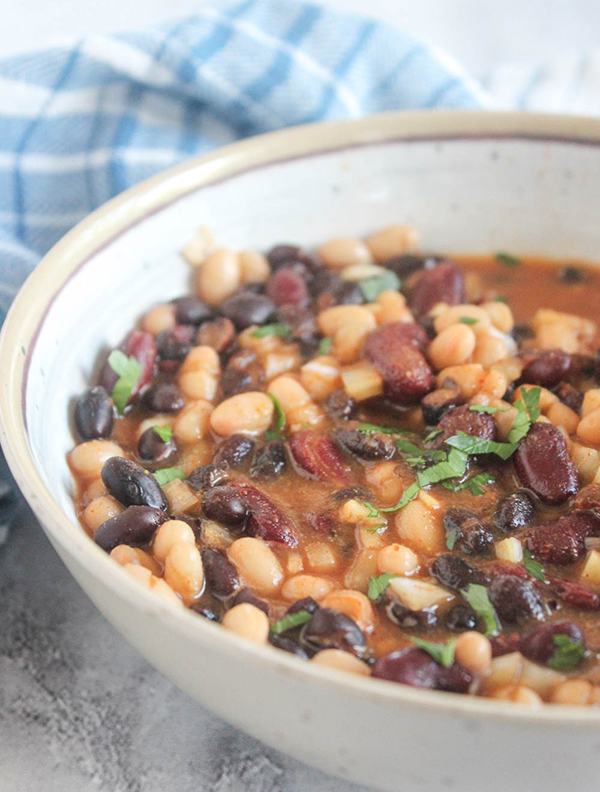 The Ingredients
This recipe is made with simple and wholesome ingredients and can be put together in no time.
Here is what you will need to make slow cooked baked beans
Beans - Navy beans or a combination of black, kidney and navy
Onion
Garlic
Mustard
Vegetable broth or a good quality pilsner beer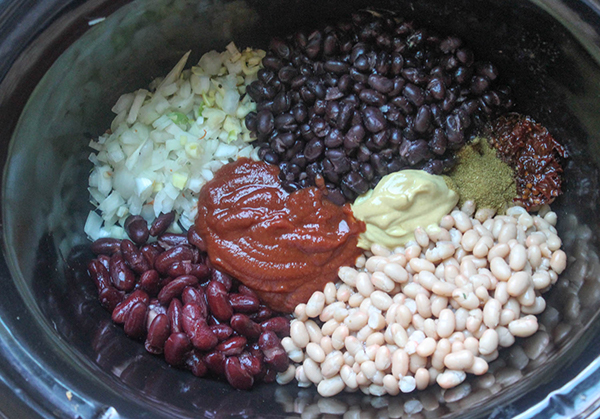 Recipe Steps to Make Slow Cooked Baked Beans
Please note that this a list of steps to give you an idea how to make this recipe. Full details are in the recipe card below.
Chop the onions, garlic and chipotle pepper
Add all of the ingredients to a slow cooker
Cook for 6 hours on low
Total Estimated Time to Make this Recipe: 15 Minutes PLUS 5 hours cooking time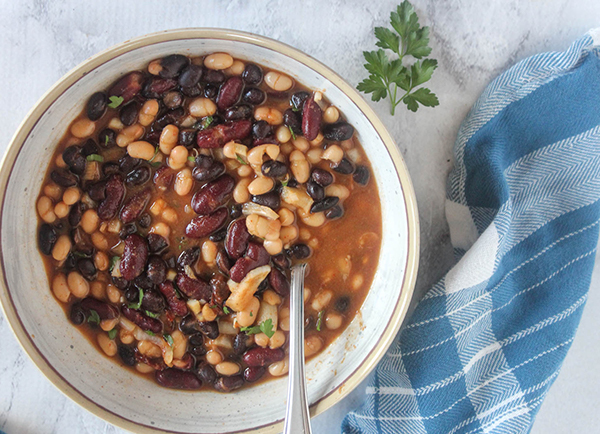 Tips & Variations for Slow Cooked Baked Beans
Baked beans are traditionally made with navy beans, but you can use any type of bean that you like. I use a combination of black, kidney and navy beans.
Canned or dried beans can be used to make this recipe. If you choose to use dried beans, they need to be soaked and cooked before adding them to the slow cooker with the other ingredients.
The beans will be ready after cooking for 5 hours, and you can leave them on for up to 2 hours longer to keep them warm until you are ready to eat.
Substitute the chili pepper in adobo sauce with 1 tablespoon chipotle chili powder
Slow cooked baked beans are vegan, if you are a meat lover, change them up by adding ½ cup of crumbled bacon.
Serve your Slow Cooked Beans With