Grilled Chicken Paillard is a quick, easy, and delicious dinner. It's perfect for weeknights and also worthy of special occasions.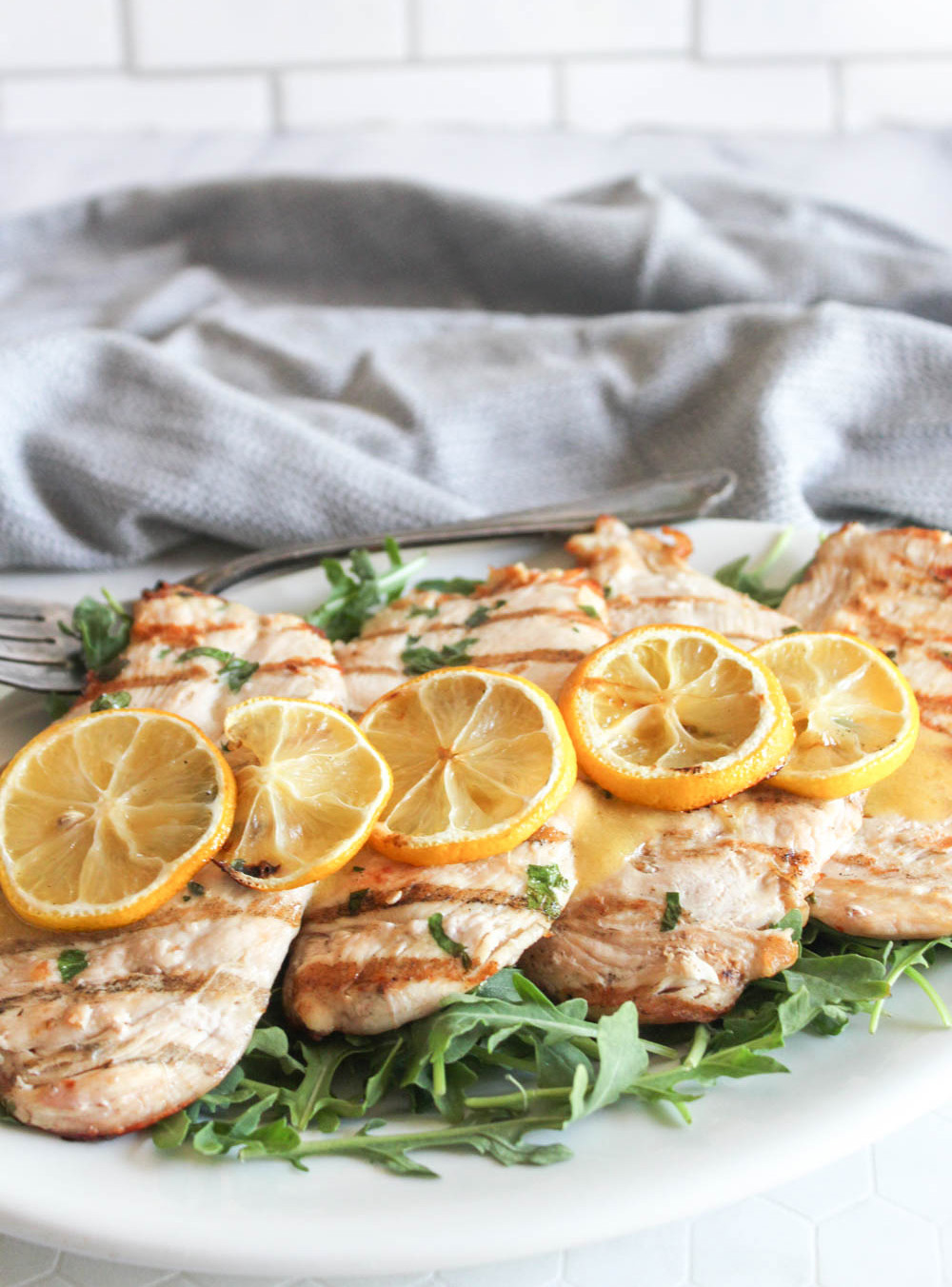 Quick dinners are so convenient, you might also like this ground beef and broccoli recipe that is ready in 30 minutes!
What is chicken paillard?
Chicken paillard is a French term for a piece of boneless meat that has been pounded thin and cooked quickly. The meat can be chicken or pork and can be grilled or sauteed on top of the stove.
Jump to:
Why you will love this recipe
Grilled chicken paillard is a quick, easy, and healthy dinner and perfect for grilling season!
It's versatile, see recipe variations below.
Here is what you will need
As an Amazon Associate, I earn from qualifying purchases.
This is an overview of the ingredients and steps to make this recipe; scroll down for a printable recipe card with exact measurements and instructions.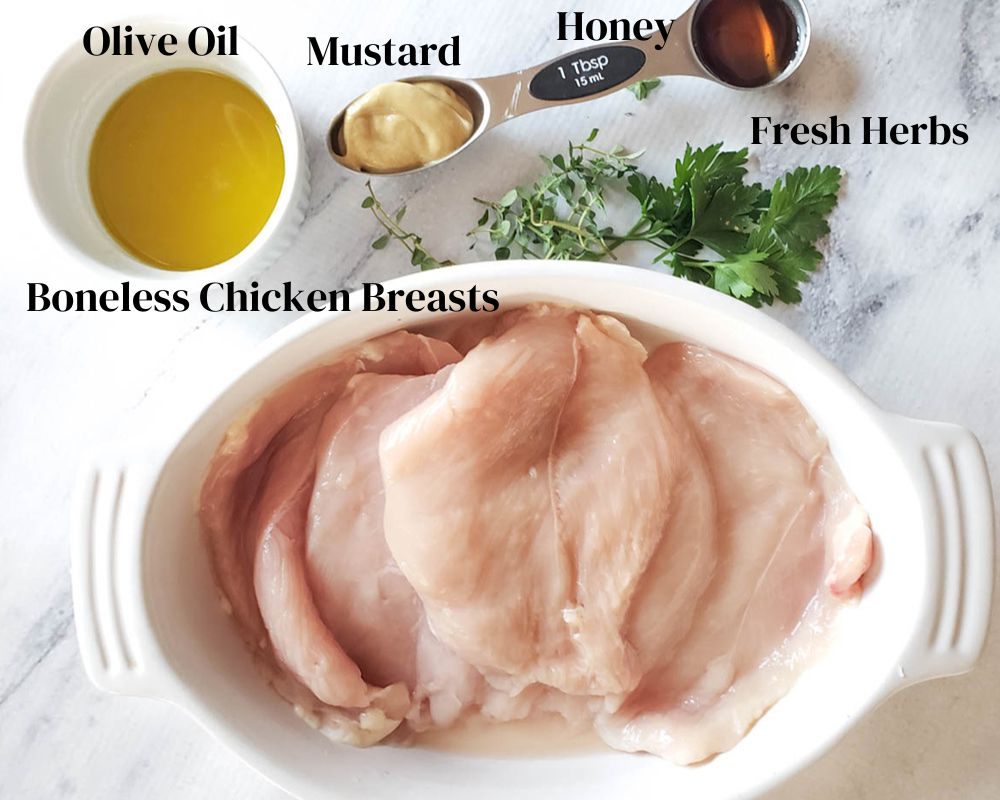 Ingredients
Boneless skinless chicken breasts or chicken cutlets
Extra-virgin olive oil
Dijon mustard
Lemon juice
Lemon (for garnish)
Honey
Garlic powder
Parsely
Thyme
Baby arugula (optional for serving)
Equipment
Here is how to make grilled chicken paillard
Prepare the ingredients: Squeeze the lemon juice from the lemon, chop the fresh herbs and measure the olive oil, mustard, honey, and garlic powder.
If you are not using chicken cutlets, cover the meat with waxed paper or parchment paper and use the flat side of a meat tenderizer or meat mallet to pound the chicken breasts into ¼ thick pieces.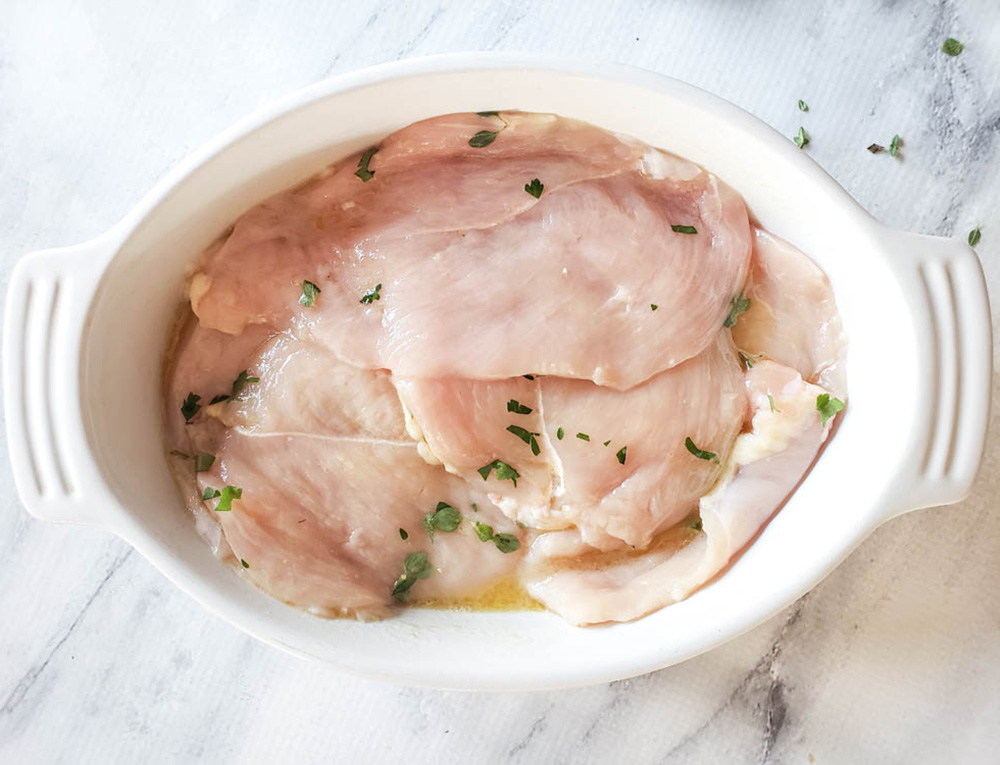 Step 1. Mix the marinade
Mix the marinade ingredients in a small bowl or jar. Then place the pieces of chicken into a shallow dish and pour half of the lemon marinade mixture over the top. Marinate in the refrigerator for at least 30 minutes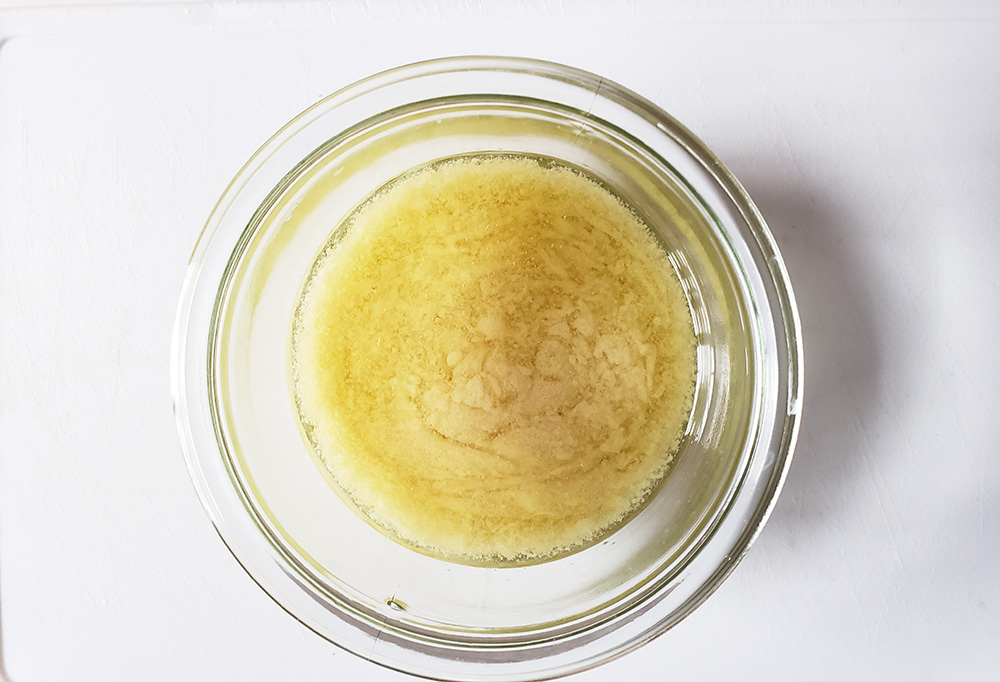 Step 2. Add the mustard and honey
Stir in the mustard and honey to the reserved marinade and set it aside—Preheat the grill to medium-high heat.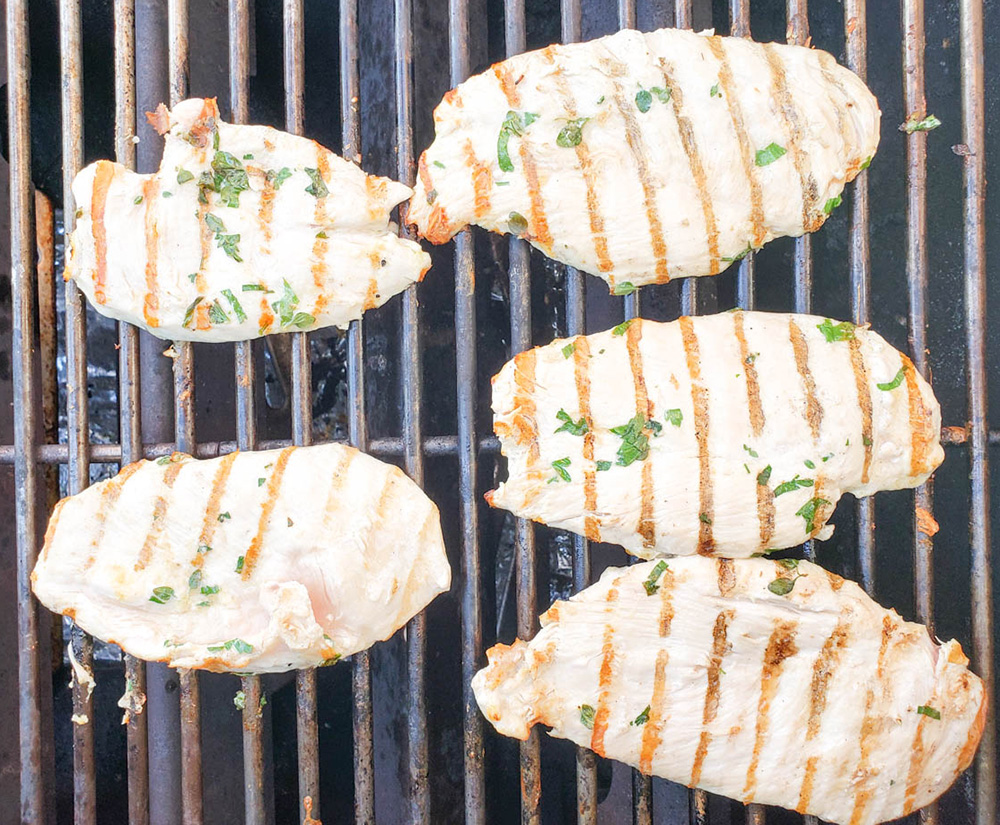 Step 3. Grill the chicken
Place chicken pieces on the preheated grill and reduce to medium heat. Cover the grill and cook the chicken for about 3 to 5 minutes until the chicken begins to turn golden brown, flip and cook for approximately 3 minutes longer until it reaches an internal temperature of 165 degrees f.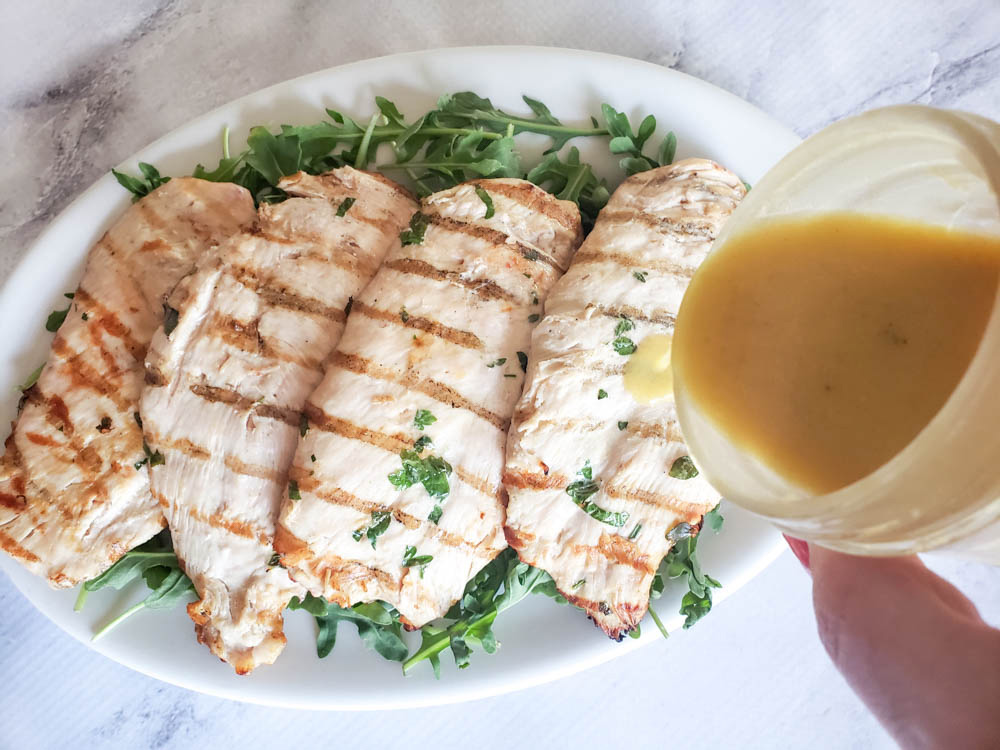 Step 4. Serve
Combine arugula or field greens with a little bit of olive oil and arrange it on top of a large plate. Place the chicken breasts on top. Pour the lemon sauce over the top of the chicken and garnish each piece of chicken with lemon wedges, lemon slices or lemon zest.
Time Saving Tip! Chicken cutlets are already pounded thin and will save time when making this recipe.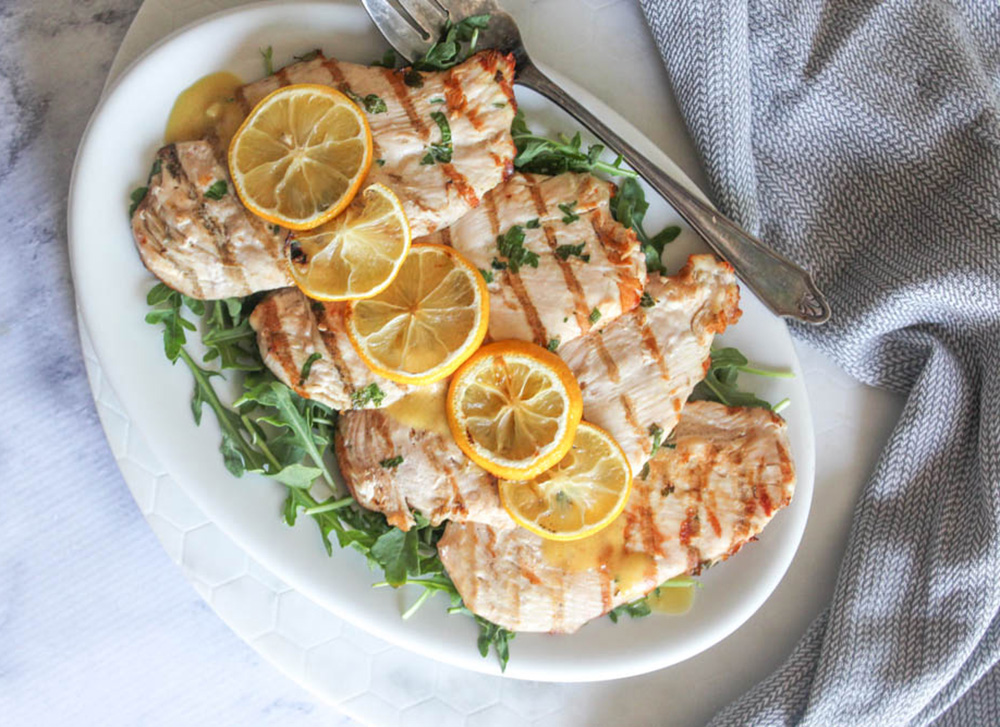 Ingredient Notes & Substitutions
The full list of ingredients to make this recipe is above. Below are notes about some of the ingredients along with ideas for substitutes.
Chicken - boneless skinless chicken breasts or chicken cutlets are the best options for this recipe. Chicken cutlets are a little more expensive, but are more convenient since they are already thin.
Dijon mustard - adds a touch of flavor and helps to emulsify the sauce. It can be replaced with your favorite mustard.
Fresh herbs - any of your favorite fresh herbs will work in this recipe such as fresh basil leaves, oregano leaves or tarragon leaves.
Check out ButcherBox for high-quality lean ground humanely raised meat!
Variations
Grilled chicken paillard is a blank slate, and so versatile! You can change up the flavor profile and use up what you have in your kitchen. Here are some suggestions.
Mexican chicken paillard - Replace the lemon juice with fresh lime juice, add ½ teaspoon chili powder and replace the herbs with fresh chopped cilantro and parsley.
Mediterranean paillard - Instead of lemon garnish, use a handful of sliced cherry tomatoes, a small red onion that's been sliced, and a handful of feta cheese crumbles.
Asian chicken paillard - Replace lemon juice with fresh orange juice, mixed with a tablespoon of soy sauce.
Spicy chicken paillard - Add a few sprinkles of red pepper flakes, or cherry pepper rings to the reserved marinade.
Change up the meat - use boneless pork chops that have been pounded thin or slices of pork tenderloin.
Serving suggestions
Serve grilled chicken paillard with air-fried potatoes, asparagus risotto, broccoli and cauliflower or green beans.
How to store leftovers
Store leftover chicken paillard in an airtight container in the refrigerator for up to four days.
Enjoy leftovers cold on top of a salad or reheated in the oven or microwave.
Recipe tips
If the chicken sticks to the grill grates after three minutes of cooking, it's not ready to be flipped, let it cook for a minute or two longer, and then flip it over.
Try not to overcook the chicken, use an accurate meat thermometer, and remove the chicken as soon as it reaches 165 degrees.
Brush a little bit of olive oil onto the grill grates just before adding the chicken.
How do you make chicken paillard in a skillet on the stove?
Follow the instructions in the recipe card to make the marinade, reserve half and marinate the chicken for at least 30 minutes.
Heat a large skillet coated with extra virgin olive oil over medium-high heat. Once the skillet is heated, add the chicken cutlets and cook for 3 to 5 minutes. Flip the chicken over and cook until the chicken reaches an internal temperature of 165 degrees. Serve with remaining marinade.
You might like these easy recipes