Healthy crack chicken is a cleaned-up version of traditional crack chicken. It's still creamy and packed with flavor, and it is one of the easiest dinners to make!
Traditional crack chicken has been transformed into a healthier version, and it's just as creamy and flavorful as the classic version.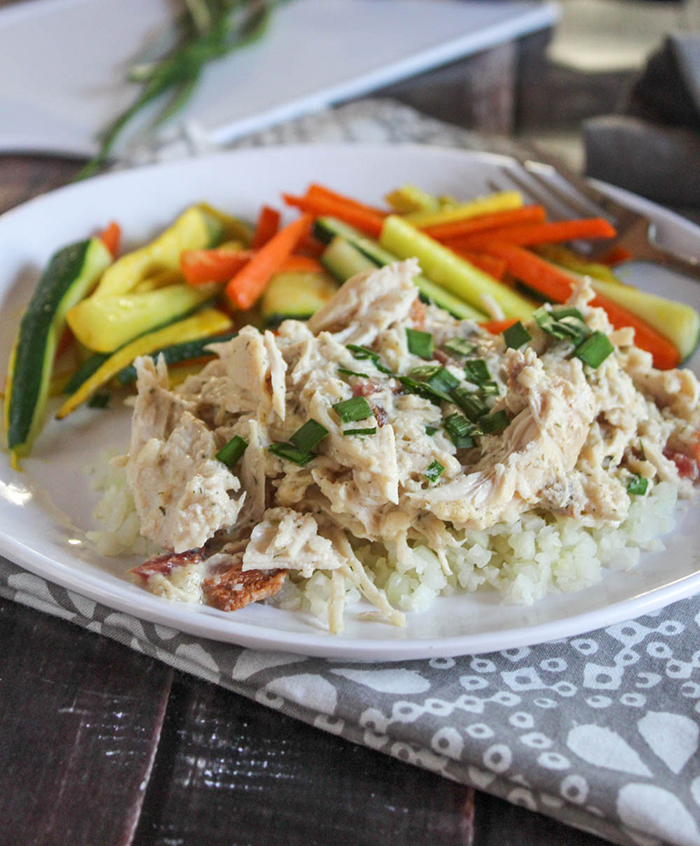 What Is Crack Chicken?
Crack chicken is typically made with a ranch seasoning packet, cream cheese, bacon, and cheddar cheese. The end result is delicious creamy shredded chicken.
Instead of the ranch seasoning packet, I use my homemade ranch seasoning blend and replaced the cream cheese with a combination of cottage cheese and Greek yogurt.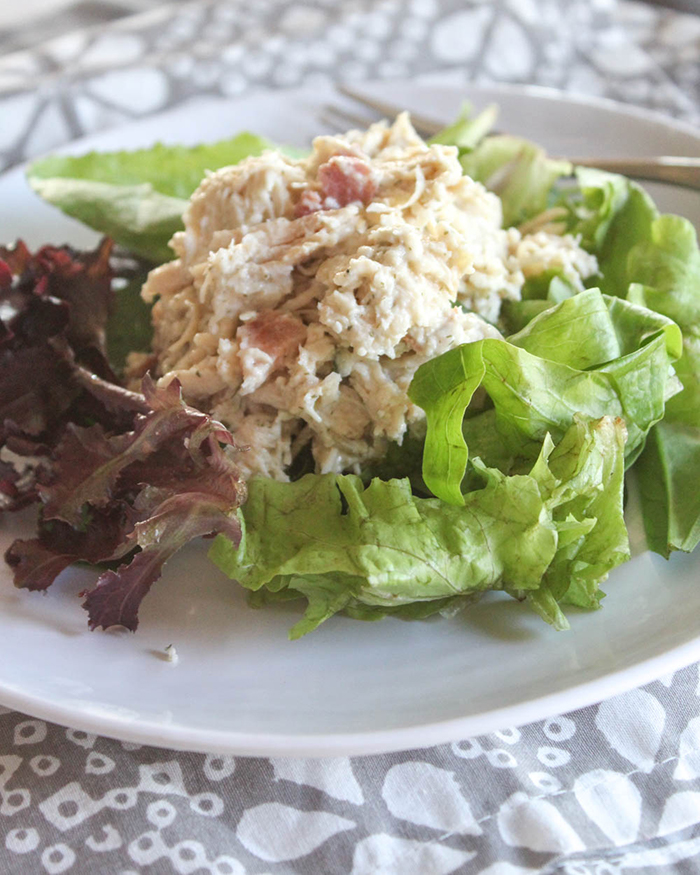 Why this Recipe Works
It's made with wholesome ingredients. Unlike cream cheese, cottage cheese and Greek yogurt have very few ingredients in them. The ranch seasoning blend is homemade with spices you most likely have on hand without additives such as MSG.
It is an easy and very versatile recipe, that's been lightened up and can be made in a slow cooker or a pressure cooker.
It's perfect for meal prep. There are so many ways to use this chicken, and it can easily be frozen.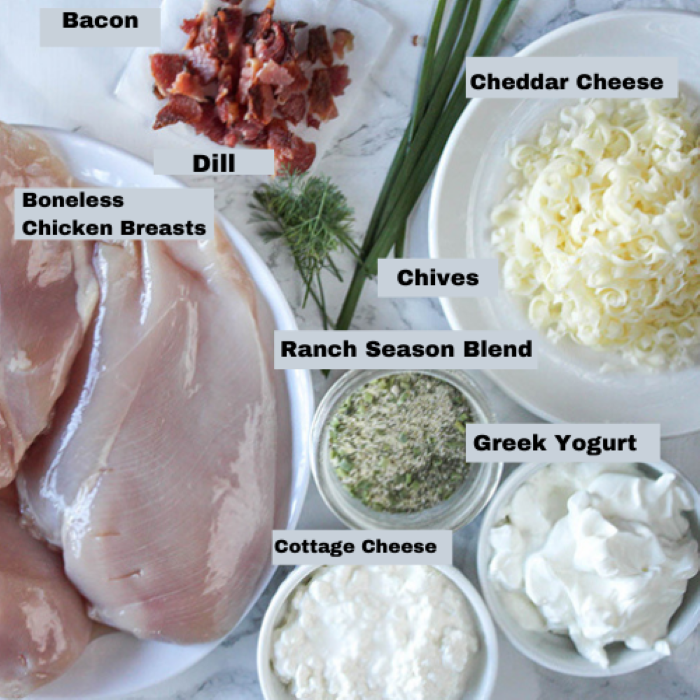 Here is what you will need
As an Amazon Associate, I earn from qualifying purchases
This is an overview of the ingredients and steps to make this recipe, scroll down for a printable recipe card with exact measurements and instructions.
homemade ranch seasoning blend (click the link for the recipe)
boneless chicken breasts
plain Greek yogurt
small curd cottage cheese
cooked bacon, crumbled
shredded cheddar cheese, I like this handheld grater to quickly shred cheese.
green onions or chives
slow cooker or a pressure cooker
Here is How to Make Healthy Crack Chicken
This is one of the easiest recipes make! Here is how to make it:
Add the chicken to the slow cooker and sprinkle the seasoning blend on top.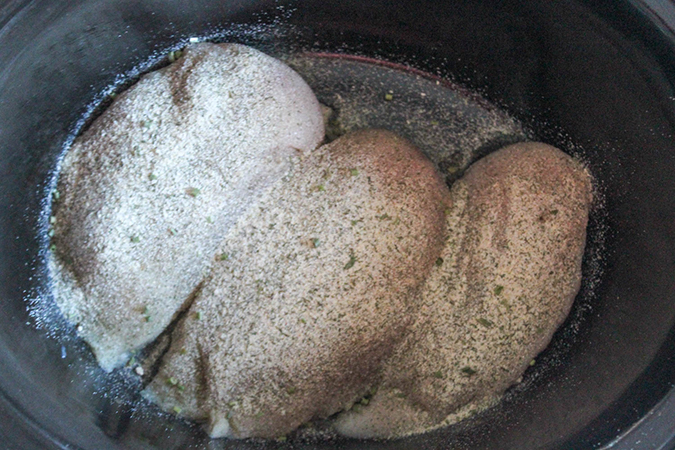 Top the chicken with Greek yogurt and cottage cheese and a little more of the seasoning blend. Cover and cook.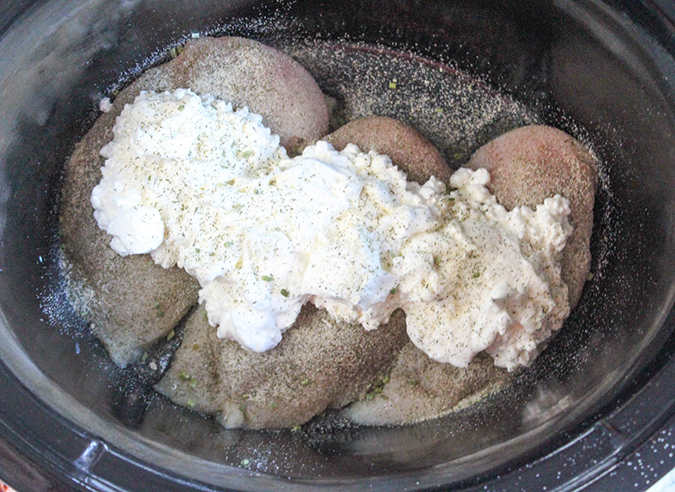 Add the bacon crumbles and shredded cheddar cheese cover and heat until cheese melts.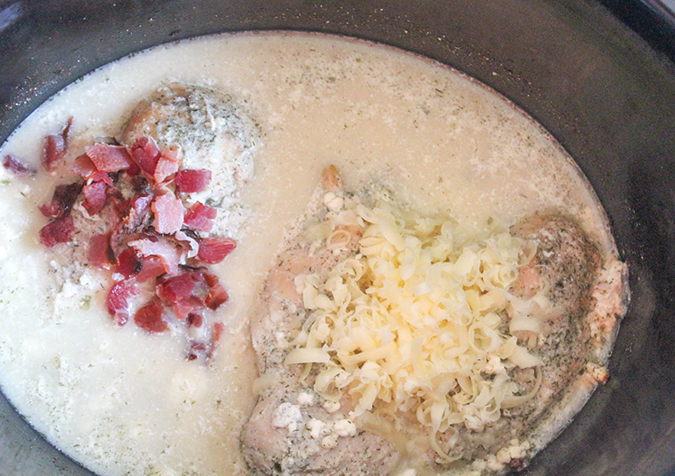 Stir the cheese and bacon into the liquid mixture, shred the chicken and cook for 20 minutes longer.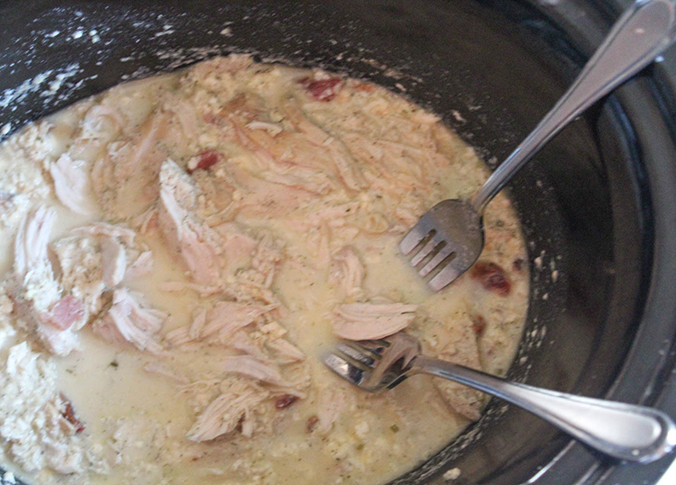 Once the chicken is shredded, set the slow cooker to warm and serve. The sauce will thicken as the chicken becomes more shredded.
Please note this is a summary of steps, please see the recipe card below for detailed instructions and ingredient amounts including specific instructions for both the slow cooker and pressure cooker.
Serving Suggestions & Variations
There are so many ways to use crack chicken here are our favorites:
Serve healthy crack chicken over a bed of steamed brown rice, cauliflower rice or a combination of both.
Add it to your favorite garden salad.
Make a sandwich with it, in a roll or wrap.
Use it as a dip
Serve it over baked potatoes or pasta.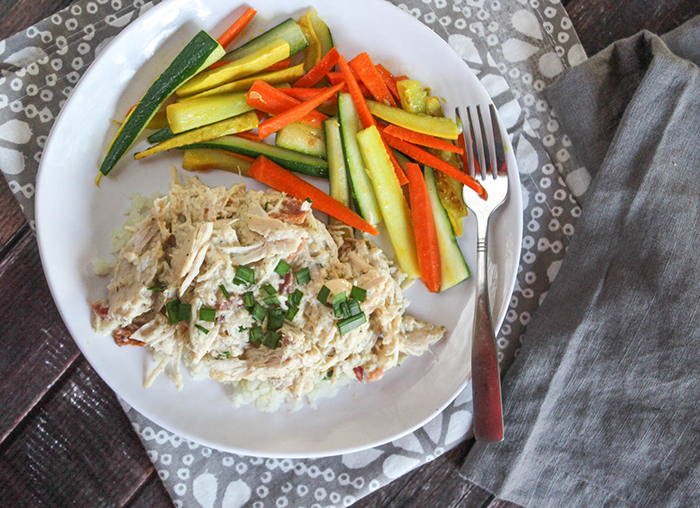 Storing & Freezing Leftovers
Store leftover crack chicken in the refrigerator for 3 to 4 days in an airtight container.
Freeze it in an airtight container for up to three months. Thaw it overnight in the refrigerator.
Reheat it on top of the stove in a coverd saucepan over low heat or in the microwave.
You Might Also Like These Slow Cooker Recipes