Move over crab cakes, this shrimp cake recipe is taking your place. Instead of crab, shrimp cakes are filled with tender chunks of shrimp, fresh bell peppers, celery, and onions. They are coated in crispy panko bread crumbs then lightly fried to crispy perfection.
This recipe was originally posted in 2018, it's been updated for content and photos.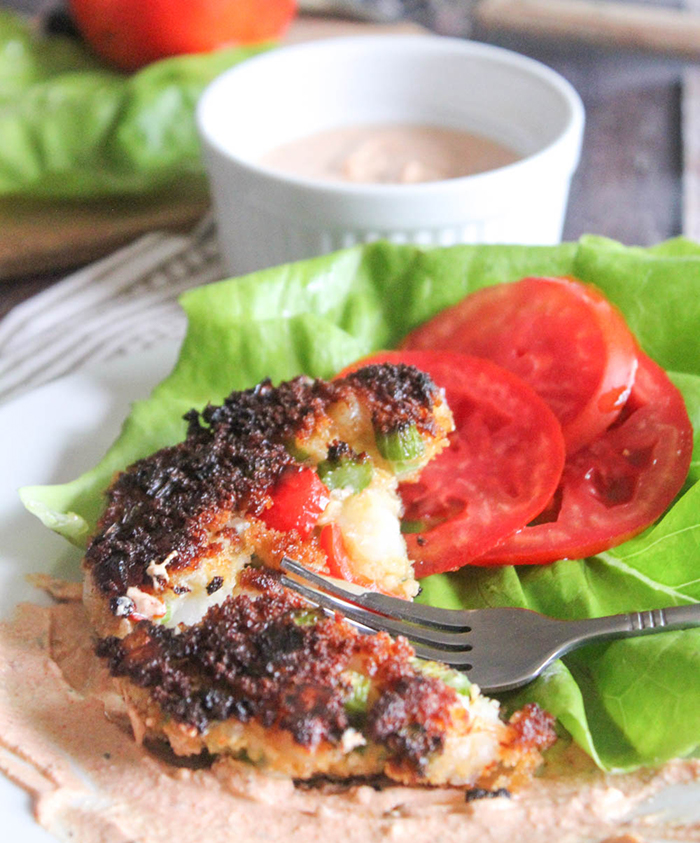 Recipe Highlights
Shrimp cakes are versatile and can be served for a light dinner or an appetizer.
They are a great way to stretch out a pound of shrimp (one pound makes 6 cakes).
They can be made ahead of time and cooked just before serving.
What You Will Need: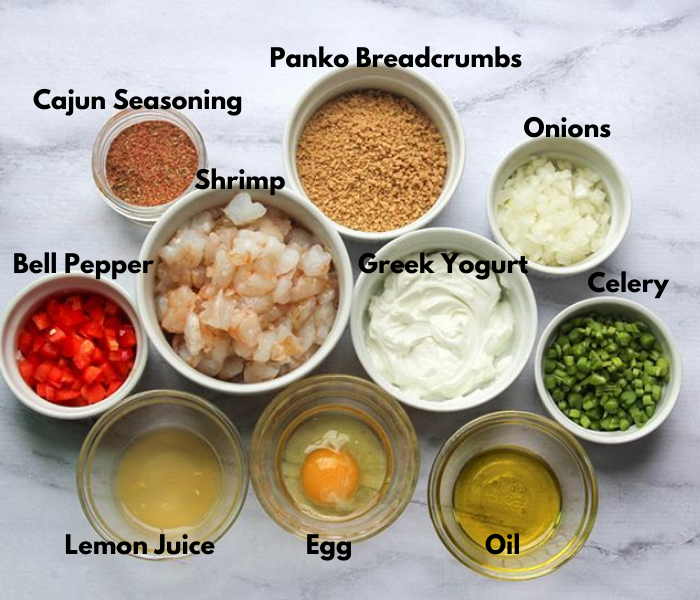 If you like this recipe, please comment and rate it below!
As an Amazon Associate, I earn from qualifying purchases
This is an overview of the ingredients and steps to make this recipe, scroll down for a printable recipe card with exact measurements and instructions.
Wild Caught Shrimp is our first preference, see what the Monterrey Bay Aquarium has to say about shrimp choices.
Onion
Celery
Red bell pepper - green, orange or yellow can also be used.
Egg
Whole wheat panko breadcrumbs or regular whole wheat bread crumbs. We like the crunch of the panko bread crumbs.
Olive or avocado oil
Greek yogurt
Fresh lemon juice
Estimated Time To Make This Recipe: 30 to 40 minutes
Serving Suggestions
Shrimp cakes can be enjoyed on a crispy roll with a delicious salad, like this Arugula Salad with Pistachios . Asparagus and White Beans , Asian Pasta Salad, or a Veggie Noodle Salad for a light and easy dinner. Or serve it without the roll on top of a bed of greens or any of the vegetable choices above.
For more simple and delicious recipes like this, subscribe to our newsletter and receive a free e-book and meal suggestions straight in your inbox!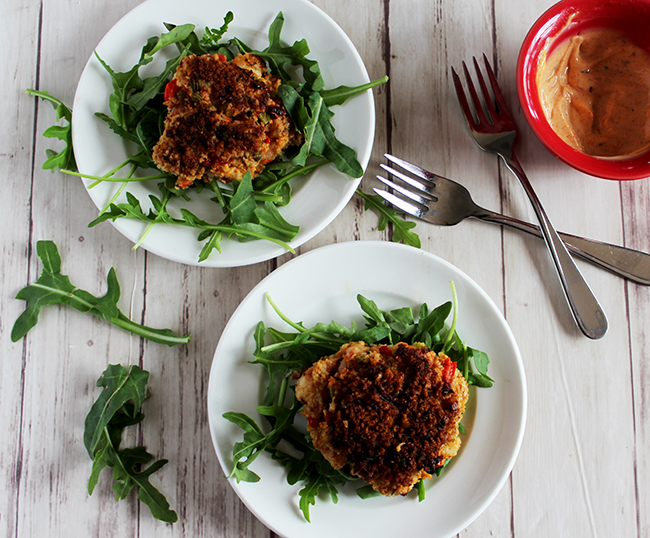 How to make them
Please note that is a summary of steps, refer to the recipe card below for details and ingredient amounts
Prepare the ingredients, dice the vegetables and clean and chop the shrimp. Add the celery, onions and peppers to a skillet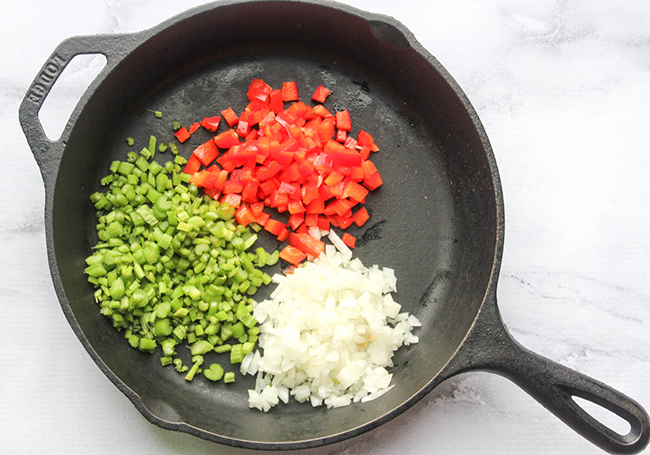 Cook the vegetables for a few minutes until they begin to soften, remove them from the stove and place them into a mixing bowl.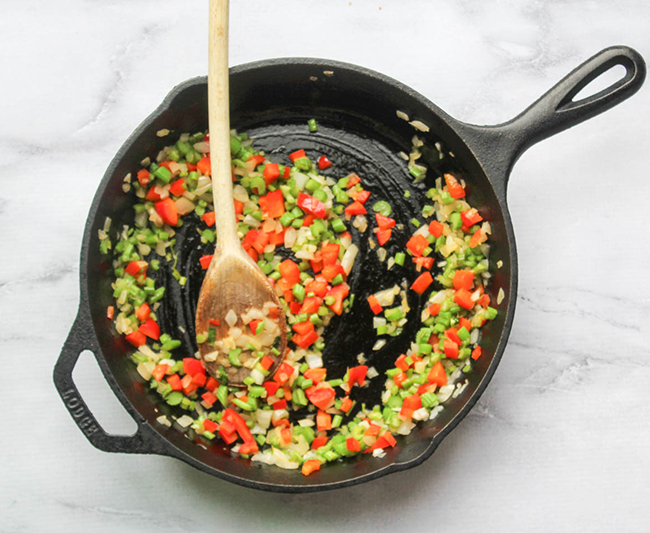 Add the chopped shrimp, a beaten egg, and bread crumbs to a mixing bowl and combine all of the ingredients.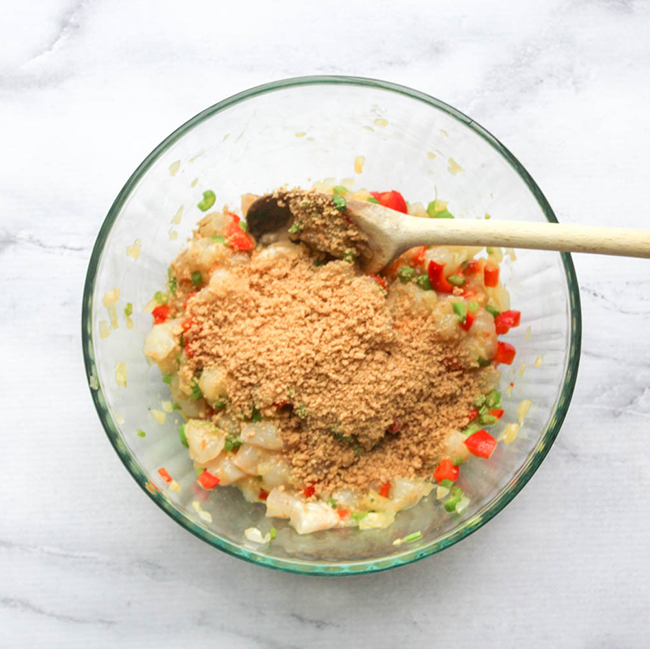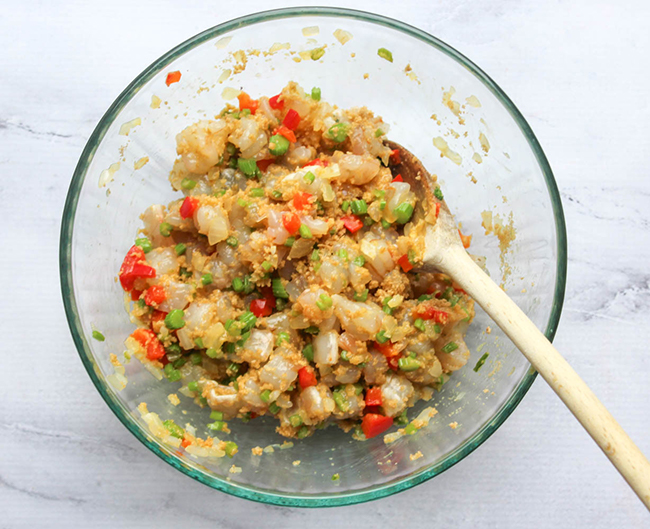 Carefully form the mixture in the bowl into patties (it should make about six larger sized and 8 to 10 smaller cakes depending on the size). Dip each of the formed shrimp cakes into the remaining bread crumbs.
TIP! if the batter is too fragile to form into cakes, place it in the refrigerator for 30 minutes which will make it easier to form the cakes.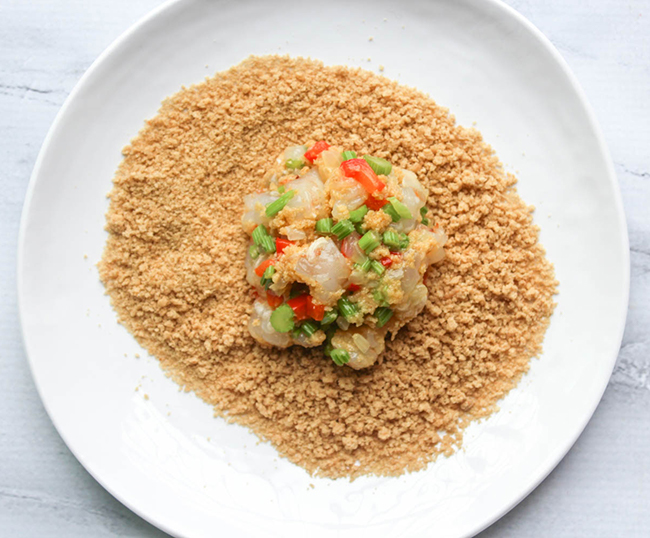 Heat the oil in a skillet over medium heat and add the shrimp cakes. Cook for about 5 minutes and carefully flip them over and cook for 5 minutes longer.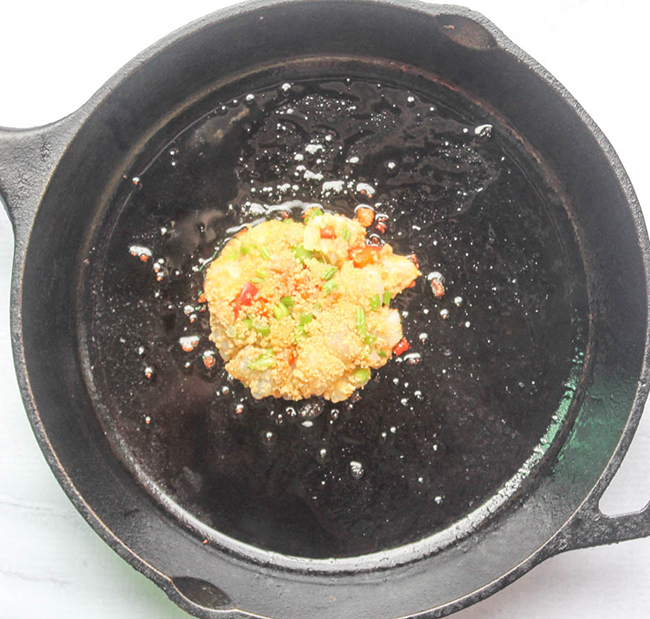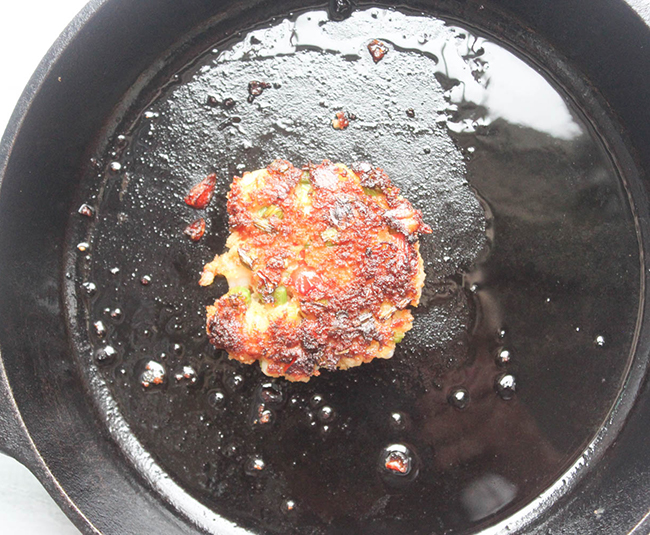 Mix up the ingredients for the sauce and enjoy.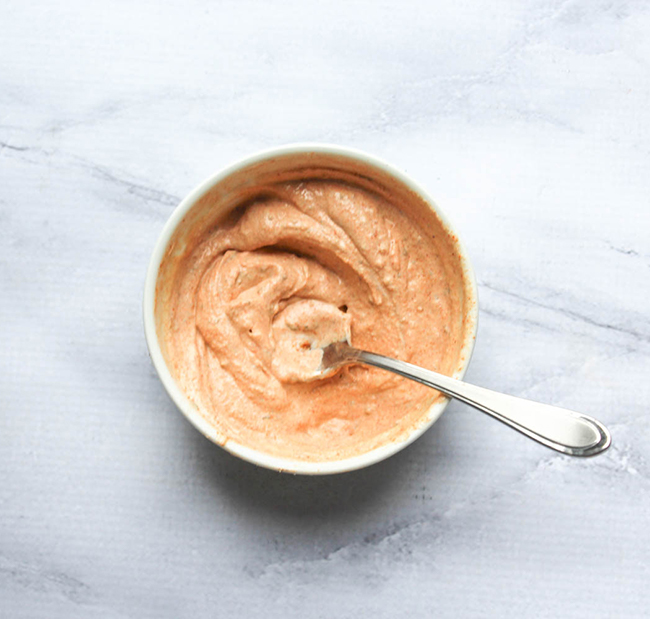 Recipe Variations
Shrimp cakes as an appetizer - Form the shrimp cakes into bite-sized cakes or roll them into balls and cook as directed in recipe card.
For A Gluten Free Version - Instead of bread crumbs, use chopped almonds or walnuts for the outside and mix ½ cup almond flour in the shrimp and vegetable mixture.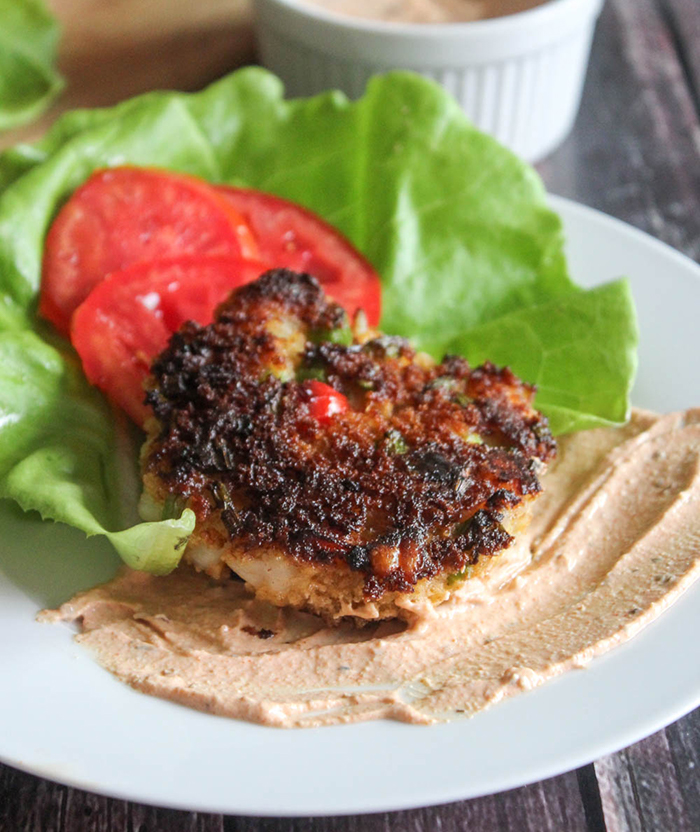 Make-Ahead and Storage Tips
Meal Prep Tip - Make the shrimp cakes ahead of time (don't dip them in the breadcrumbs) and store them in the fridge for up to one day. Bring the shrimp cakes to room temperature, dip them into the panko breadcrumbs and fry them.
Frozen Shrimp Cakes- Place cooked shrimp cakes into an air-tight freezer container and freeze them for up to 3 months. Thaw them in the refrigerator overnight. Heat them in the oven or on top of the stove.
You Might also like these recipes