Veggie Lovers Pizza Wonton cups are bite-sized healthy appetizers that are filled with fresh vegetables and topped with pizza sauce and cheese. They are the perfect appetizer for your next party, game-day, or a quick snack.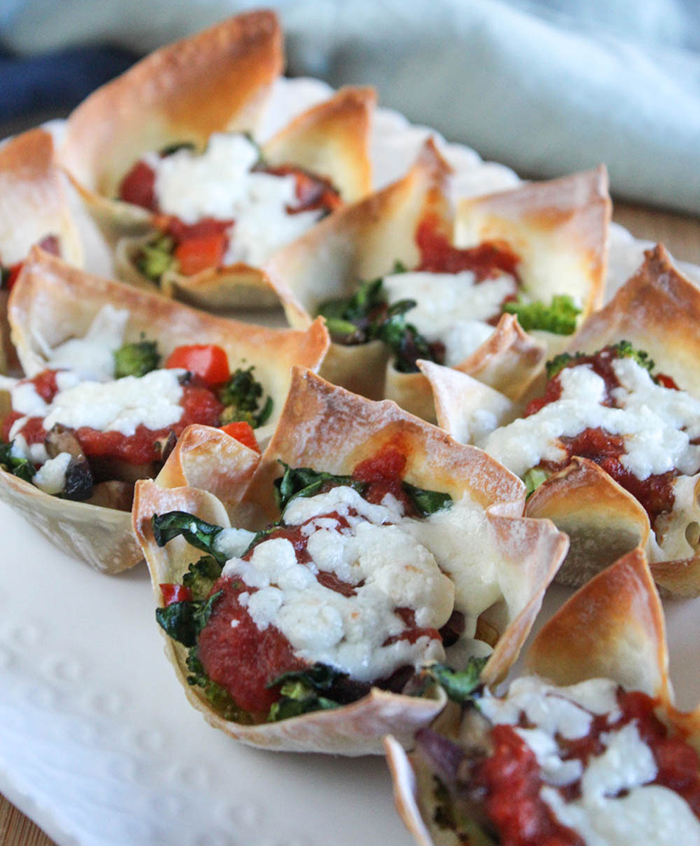 This post is sponsored by JSL foods as part of Twin Dragon Blogger Recipe Challenge Contest as always all opinions are my own.
Recipe Highlights
Wonton Pizza cups are quick and easy to make with just a few ingredients.
This recipe is so customizable, you can use any kind of vegetable or meat that you like.
The wonton wrappers are the perfect vehicle for finger food pizza toppings.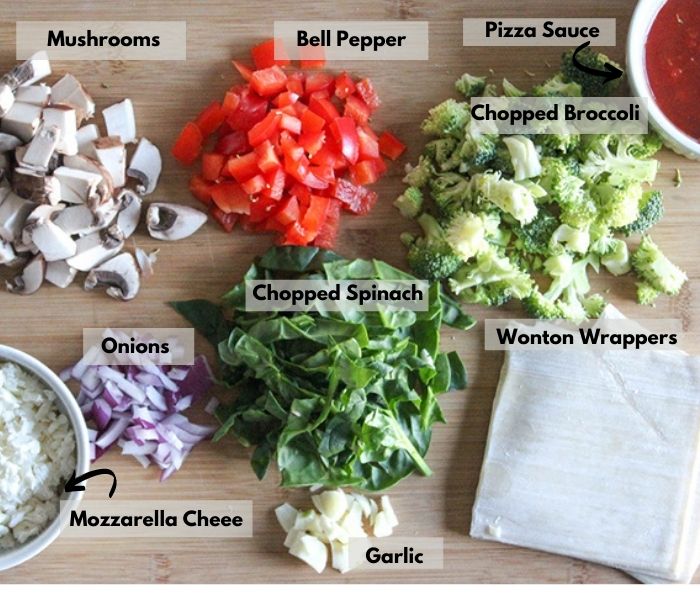 Here is What You will Need to Make Veggie Lovers Pizza Wonton Pizza Cups
As an Amazon Associate, I earn from qualifying purchases
This is an overview of the ingredients and steps to make this recipe, scroll down for a printable recipe card with exact measurements and instructions.
Twin Dragon Wonton Wrappers
Olive oil
Onions
Pizza sauce or homemade marinara sauce
Fresh mozzarella cheese
Fresh vegetables such as bell peppers, broccoli, zucchini, spinach, mushrooms
Here is How to Make This Recipe
Use a pastry brush to brush the outside of the wrappers with olive oil.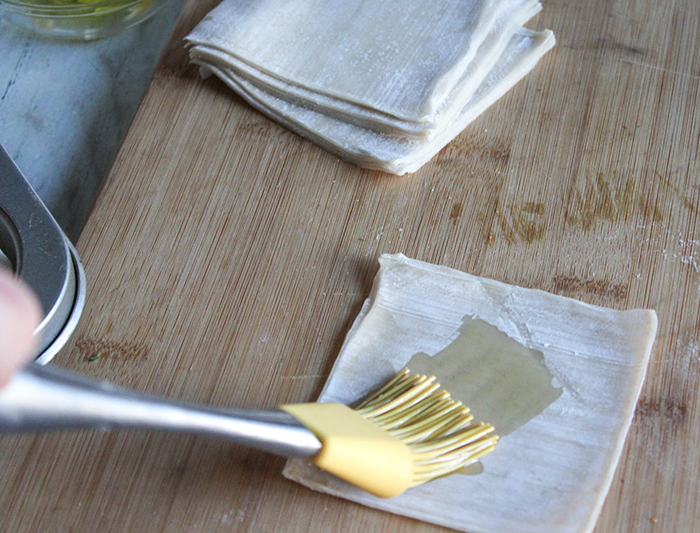 Place one wrapper into each cup in a muffin or cupcake pan and mold it into the pan to form a cup.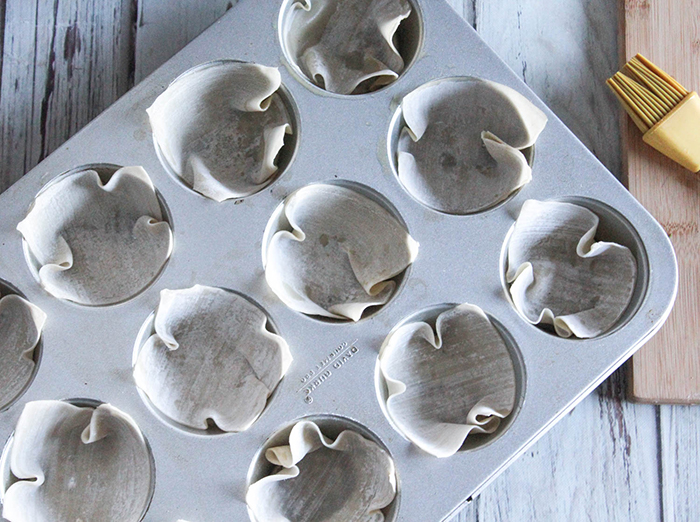 Bake the wrapper cups until they begin to get cripsy.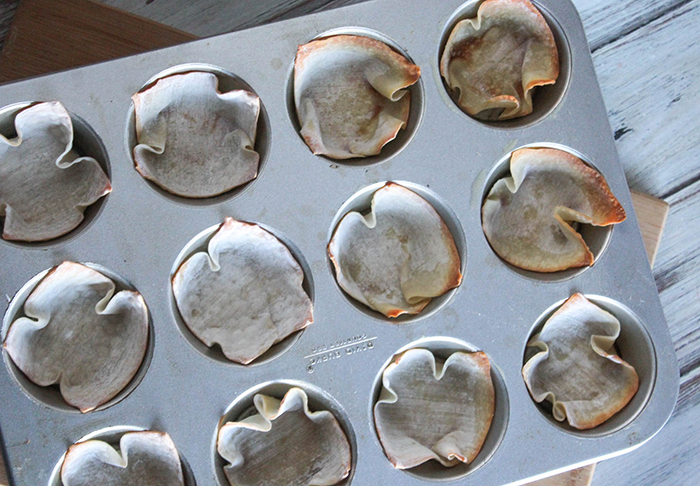 While the wrappers are cooking in the oven, saute the vegetables.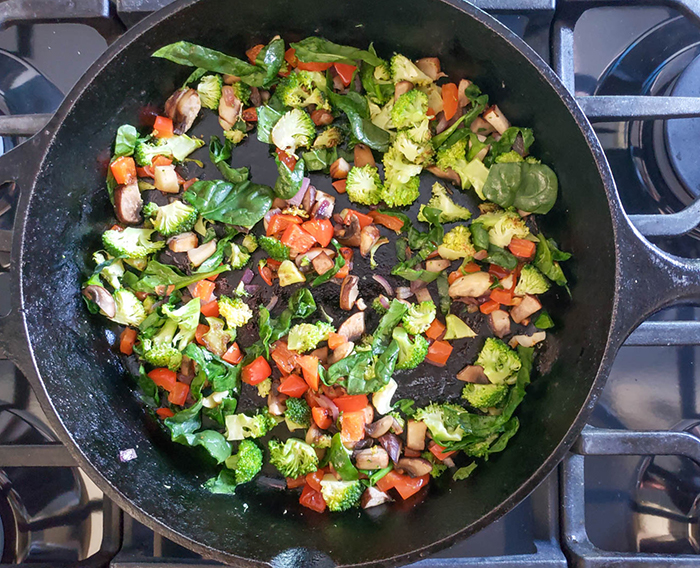 Pat the vegetables dry with a paper towel, and place a spoonful of the vegetable mixture into each wonton cup.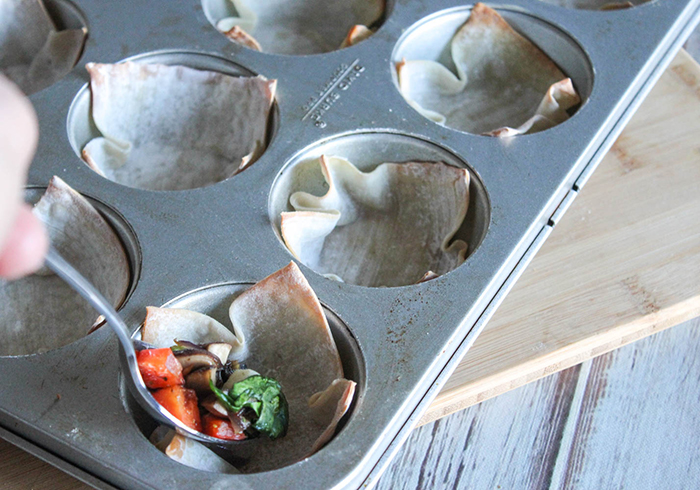 Add the sauce and cheese to each of the cups and bake them.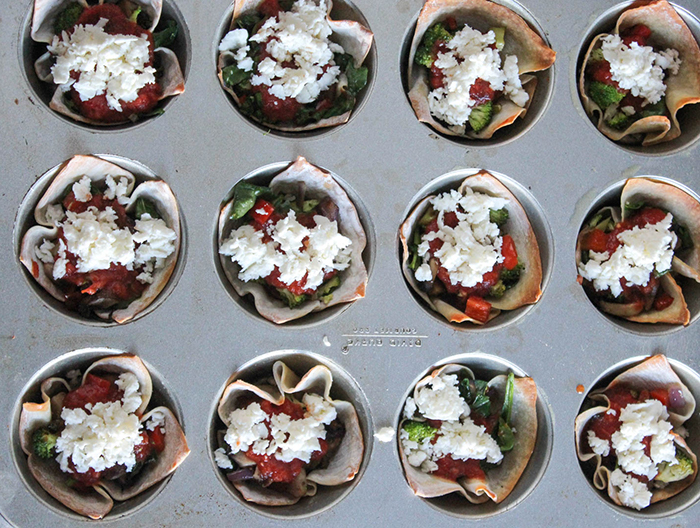 Total Estimated Time to Make This Recipe: 30 to 40 Minutes
Make-Ahead Instructions
Even though wonton pizza cups come together quickly, you can easily get a jumpstart on this recipe and make them ahead of time by baking the wrappers in the oven and storing them at room temperature for up to a day.
Saute the vegetables and store them in the refrigerator for up to a day. When it's time to enjoy your wonton pizza cups, assemble them according to the recipe instructions and bake them.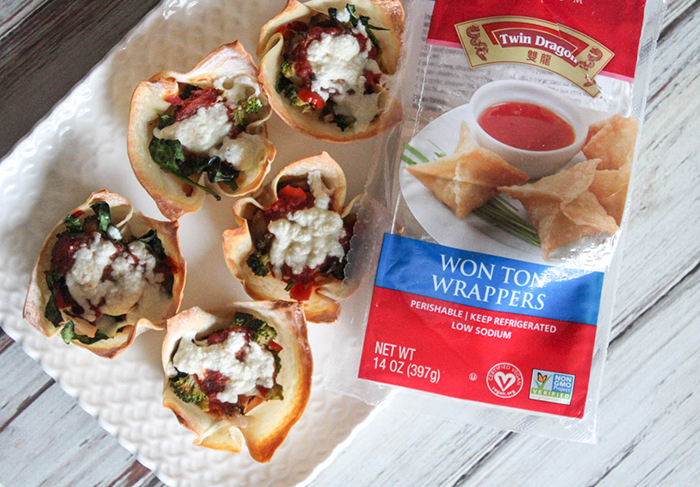 How to Store Leftovers
Store any leftover wonton pizza cups that you have in an airtight container in the refrigerator for up to three days.
Reheat them in the oven at 350 for 5 to 8 minutes to heat them through and crisp them up.
Recipe Tips and Variations
Make sure the vegetables are dry before adding them to the wonton cups to avoid soggy pizza cups.
Fresh mozzarella cheese works best in this recipe but can be hard to shred. Try placing it in the freezer about an hour before you plan on grating it to make it easier to grate. Or cut it into large chunks and place it in a food processor or blender to shred.
Substitute the vegetables in this recipe for any combination of your favorite vegetables such as chopped artichokes, zucchini, tomatoes, olives, arugula, or tomatoes.
Add meat such as chopped ham, prosciutto peperoni, sausage or ground beef.
Substitute the mozzarella cheese for provolone, swiss or feta cheese.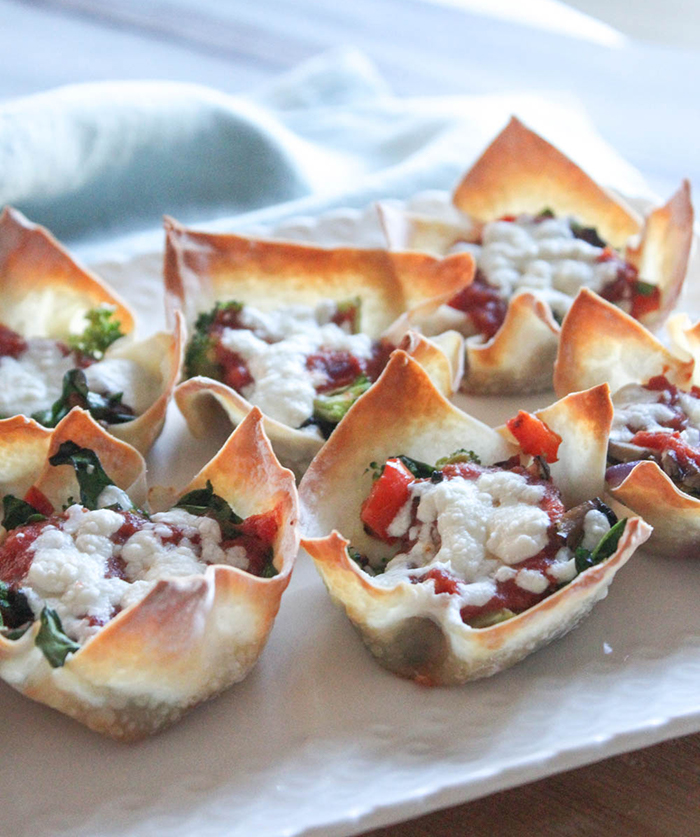 You Might Also Like These Recipes
You can purchase Twin Wrappers at Walmart, Alberstons, Shaw's, Vons, Stater Bros, Fred Meyer, QFC, Safeway, Assoicated Stores, Giant Stores, Stop N Shop, Winco and Price Chopper!
Visit JSL Foods on Facebook, Twitter and Instagram for more wonton wrapper inspiration!