Roasted asparagus with miso garlic butter is a quick, easy and delicious side dish that can be served with just about any entree.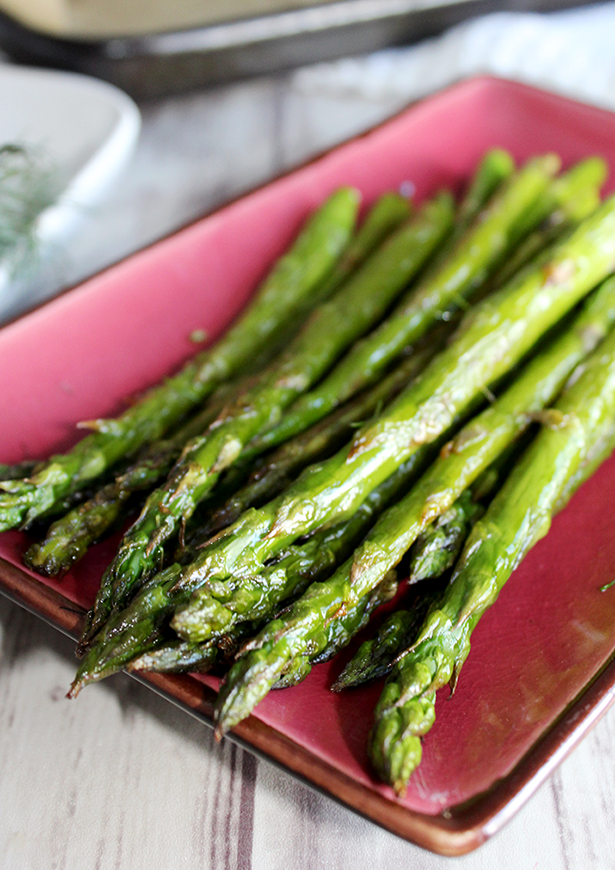 When asparagus appears in the produce department on a regular basis, it's a sure sign that spring is around the corner. And that makes me happy because I love asparagus, and I love spring. Asparagus is a low-maintenance vegetable to prepare, and roasting it is one of the easiest ways to enjoy it. Just toss the asparagus in a little bit of olive oil, add sea salt and pepper; roast for about 15 minutes and they are done. Once the asparagus has been roasted you can kick it up a bit by adding some miso garlic butter.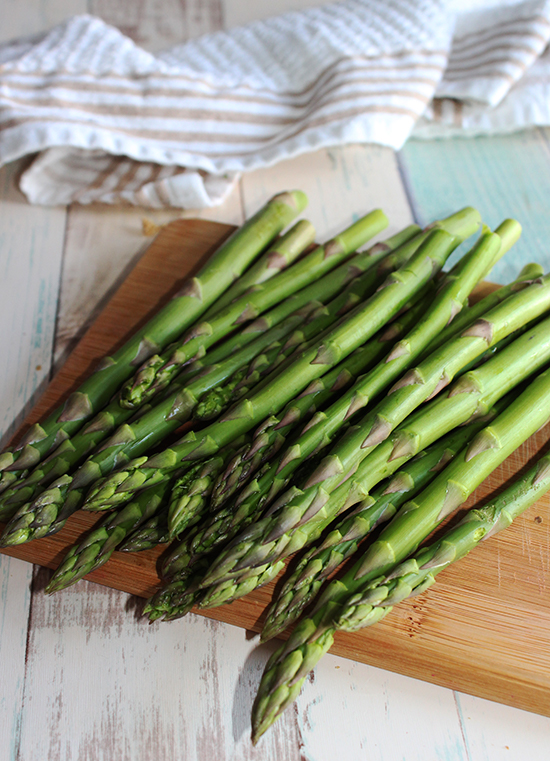 Today I am joining a few of my blogging friends as we cook our way through Mark Bittman's Book, The Kitchen Matrix. This week the theme is Miso 4 ways. If you aren't familiar with miso, it's a thick paste that's made from fermented soybeans. It has a distinct salty and tangy (umami) flavor. Since miso is a fermented food, it is a natural source of probiotics, which means it's good for your digestion. Miso is typically used to make miso soup, but there are so many other ways to use it, and I love this idea of adding it to butter.
Roasted Asparagus with Miso Garlic Butter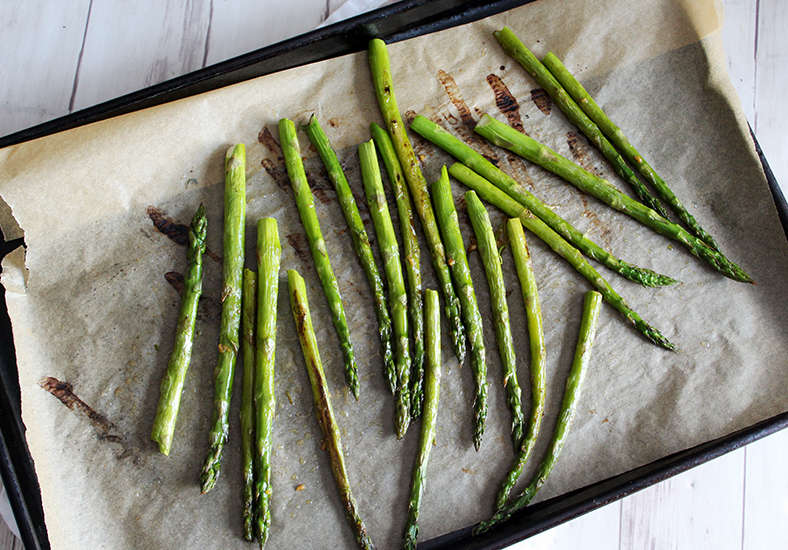 Miso butter is super easy to mix together, and once it's mixed you can store what's left over in your fridge. A little bit of this butter goes a long way, and chances are that you will have some left over after you add it to your asparagus. Try adding it to vegetables, chicken, seafood, beef or even a baked potato.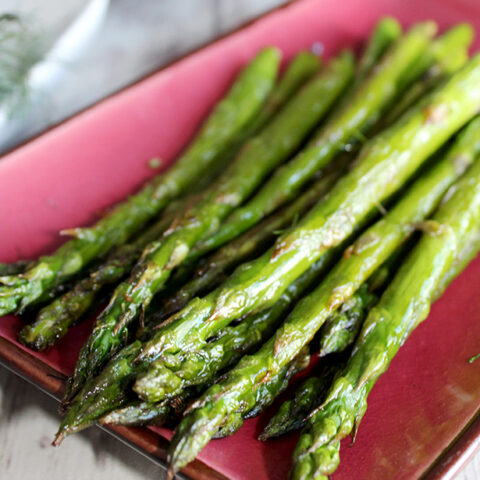 Roasted Asparagus with Miso Garlic Butter
Roasted asparagus with Garlic Miso Butter is an easy and healthy spring side dish
Ingredients
THE BUTTER
4 tablespoons unsalted butter at room temperature
2 tablespoons miso paste
1 clove crushed garlic
ASPARAGUS
ASPARAGUS
1 bunch asparagus
1 teaspoon olive oil
Instructions
pre-heat the oven to 400
clean and trim the asparagus by snapping off the rough ends
place on a parchment-lined baking sheet
add oil and toss to cover asparagus
roast for 15 to 20 minutes
while asparagus is roasting, make the butter by mashing and mixing the miso paste and crushed garlic into the butter and set aside
remove asparagus from oven and add 2 teaspoons of butter to the asparagus and toss to coat adding more to your taste.
Ingredients and Tools Used to Make this Recipe
***Please note that there are affiliate links on this page. This means that if you follow one of the links and make a purchase we will receive a small percentage of the sale at no extra cost to you. This helps us to continue to bring you good content. Thank you for your support! Simple and Savory is a participant in the Amazon Services LLC Associates Program, an affiliate advertising program designed to provide a means for sites to earn advertising fees by advertising and linking to amazon.com.***