Easy vegan mac and cheese with broccoli and mushrooms is a delicious and no-fuss vegan mac and cheese recipe. It's rich, creamy, full of flavor and everything that mac and cheese should be.
Mac and cheese is one of the best comfort foods ever, and even though this is a recipe for vegan mac and cheese it's just as comforting. It's super simple to make, almost as easy as the boxed mac and cheese and it's made with easy to find ingredients.
Recipe Highlights
It's vegan and nut-free.
It's a healthy one-dish meal.
It's a quick recipe to make and can be on your table in about 30 minutes.
Here is What You Will Need
As an Amazon Associate, I earn from qualifying purchases
This is an overview of the ingredients and steps to make this recipe, scroll down for a printable recipe card with exact measurements and instructions.
Whole Wheat Pasta such as elbows, fusilli or shells
Oat Milk
Olive Oil
Garlic
Whole Wheat Flour
Nutritional Yeast
Broccoli Florets
Portobello Mushrooms
Smoked Paprika
Tamari Sauce
Saucepan
Whisk
Baking Sheet
Parchment paper (optional)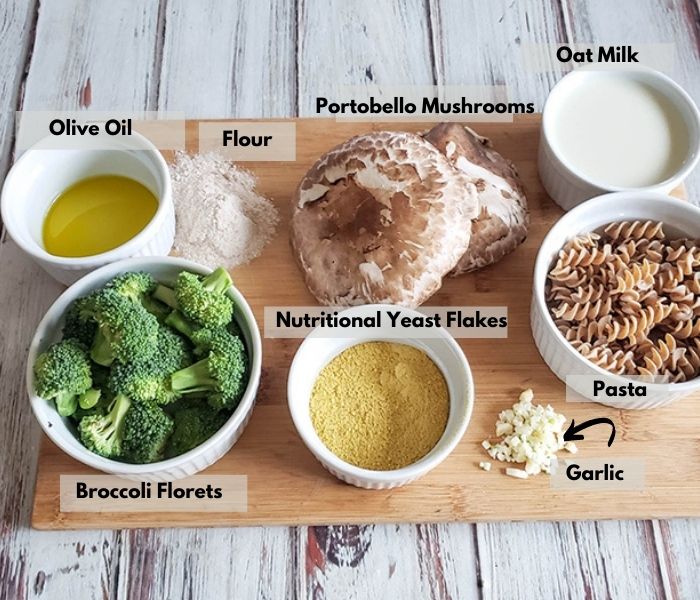 Ingredient Notes and Substitutions
Pasta - You can use any shape of pasta that you like. Our favorites are pasta shapes that have ridges and crevices to hold on to the sauce such as fusilli, shells, bow ties and of course elbows.
Oat milk - Is thicker and creamier than most non-dairy milk which are typically made from nuts, and that's why we like it in this recipe. You can easily substitute your favorite nut milk if you aren't a fan of oat milk.
You can also make your own cashew milk to make this recipe. Here is my recipe for cashew milk.
Nutritional Yeast - is what gives vegan mac and cheese its cheesy flavor. Nutritional yeast has many health benefits, it is a good source of protein and B vitamins. Nutritional yeast is easy to find in the health section of most supermarkets.
Tamari Sauce - is a gluten-free soy sauce that adds a little bit of umami flavor to the mac and cheese and can easily be substituted with soy sauce or coconut aminos.
Portobello Mushrooms - have a meaty texture, and they can be substituted with the same amount of white mushrooms, baby bellas or shitake mushrooms.
Garlic - ⅛ teaspoon of garlic powder can be used in place of fresh garlic.
Smoked Paprika - Adds a subtle smoky flavor to the mushrooms, and can easily be left out if you don't care for a smoky flavor.
How to Make Easy Vegan Mac and Cheese with Broccoli
Prepare the vegetables: slice the mushroom caps into ¼ inch thick slices, and cut the broccoli into florets. Brush the vegetables with oil and arrange the mushrooms on a baking sheet; sprinkle them with the smoked paprika (set the broccoli aside). Place the mushrooms in the oven and roast them for 8 minutes.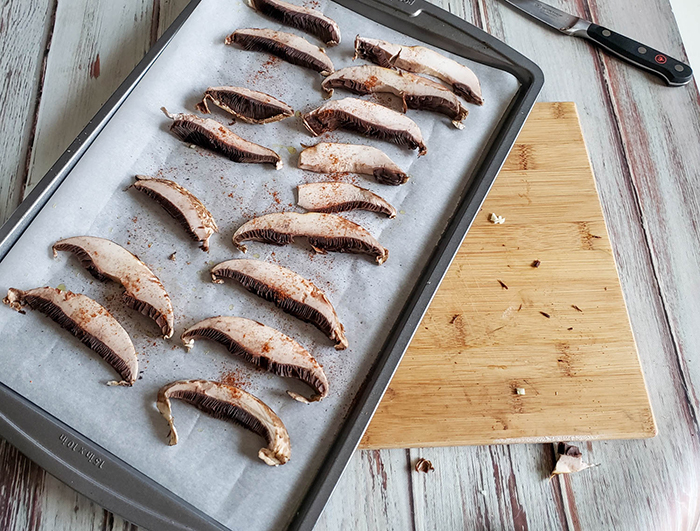 Remove the pan from the oven and add the broccoli and roast the vegetable for 6 to 8 minutes longer.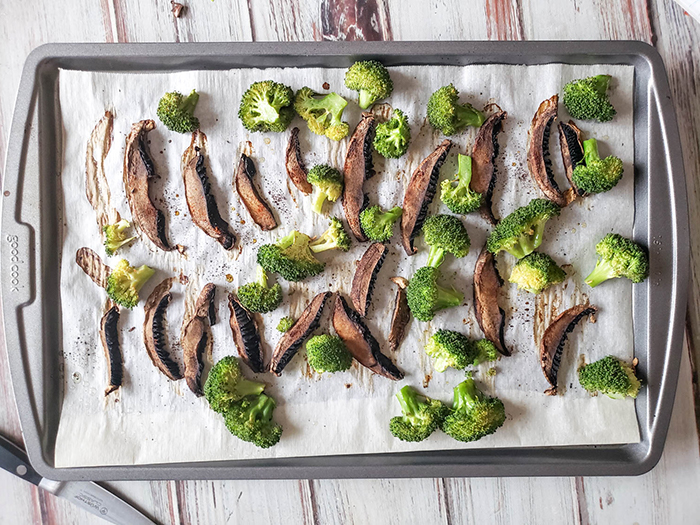 While the vegetables are in the oven, cook the pasta according to the package instructions, and prepare the sauce by adding the oil and garlic to a pan and cooking it over medium heat for two minutes.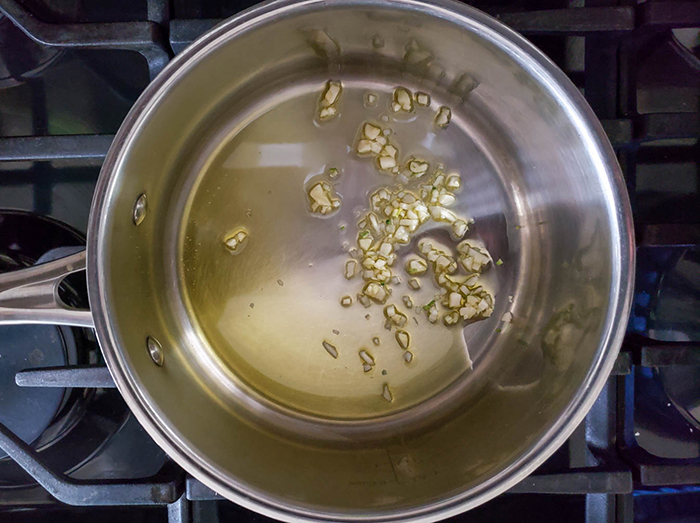 Lower the heat and stir in the flour to form a roux (a thick paste).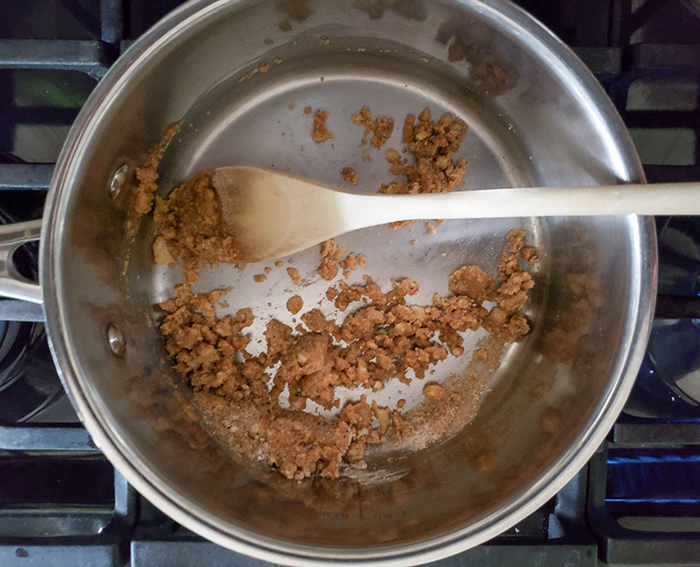 Gradually whisk in the oat milk stirring frequently. Once all of the milk has been added (the sauce should be smooth at this point), it will be a bit thinner than a cream sauce, stir in the nutritional yeast continue to stir until all is combined and the sauce thickens.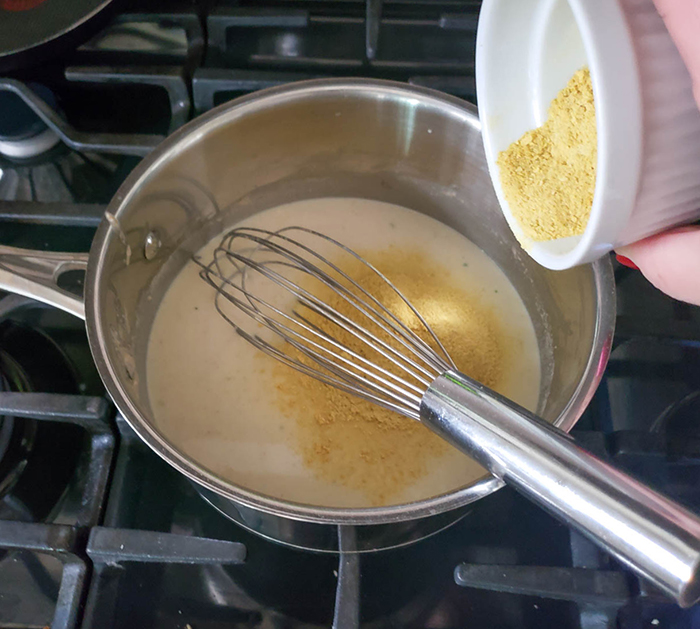 Reduce the heat and adjust the consistency of the sauce if necesary by adding a teaspoon of water at a time. It should be velvety and slightly thick.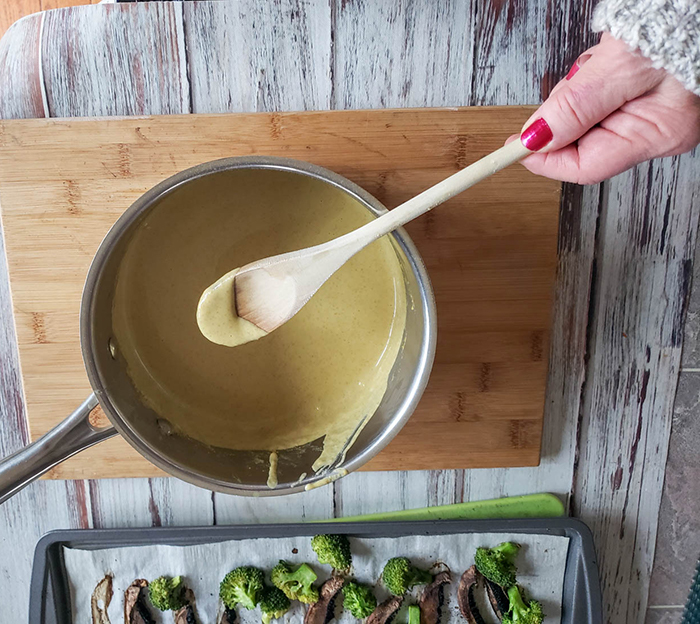 Total Estimated Time to Make This Recipe: 35 to 45 Minutes
Recipe Tips
If you prefer your broccoli cooked well, you can add it to the baking sheet when you first place the mushrooms in the oven.
If the sauce becomes too thick, thin it out by gradually adding oat milk one teaspoon at a time to the sauce until it reaches your desired consistency.
Add a teaspoon or 2 of turmeric for a yellow cheesy look.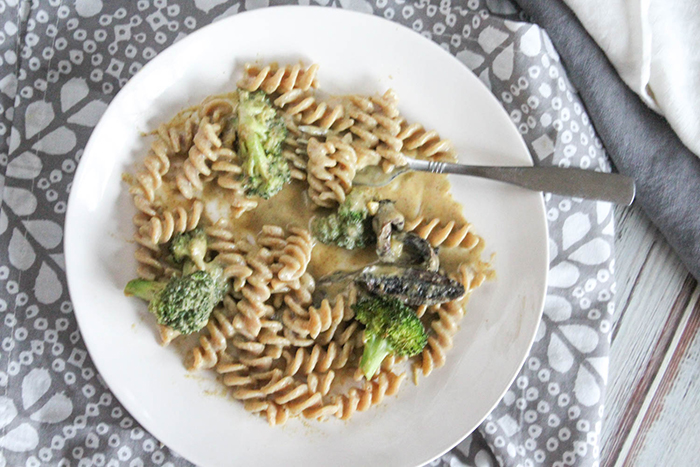 How To Store & Reheat Leftovers
Store leftover vegan mac and cheese with broccoli in the refrigerator in an airtight container for up to three days.
Reheat it in a saucepan on top of the stove over low heat, you may need to add a little bit of milk if it appears dry. You can also reheat the leftover mac and cheese in the microwave.
Tip! If you know there will be leftovers, reserve some of the sauce to over the mac and cheese when you are reheating the leftovers.
Make-Ahead Instructions
This recipe can be easily made ahead of time, here is how:
Roast the vegetables and prepare the sauce according to the recipe instructions. Store the vegetables and the sauce in the refrigerator in separate airtight containers for up to three days.
Just before serving, cook the pasta. While the pasta is cooking, reheat the sauce on top of the stove over low heat, stir in the vegetables for 5 minutes before adding the pasta.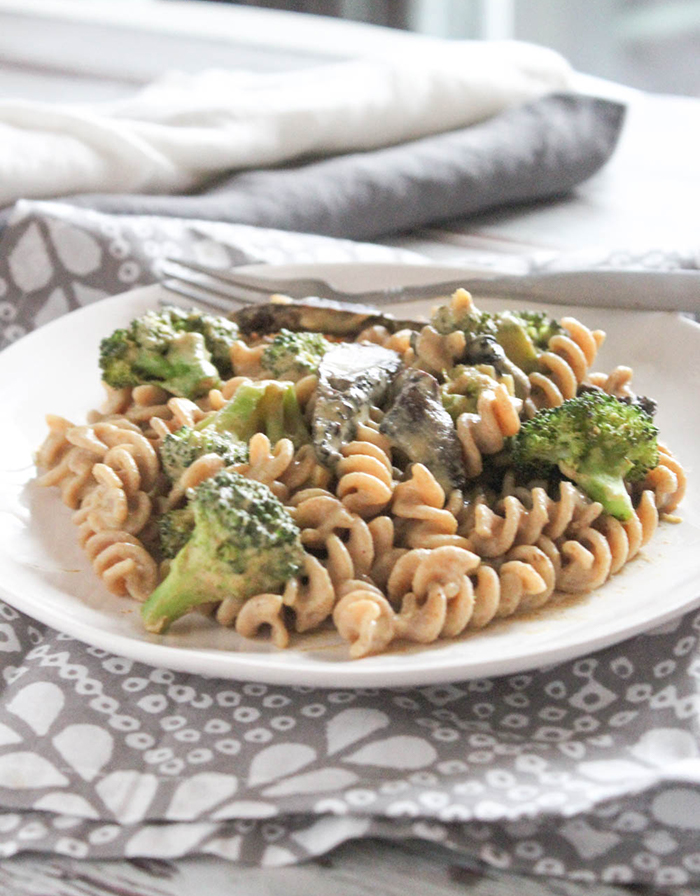 Easy Vegan Mac and Cheese Variations
Change up the Vegetables - You can use any combination of vegetables in this recipe. Instead of broccoli and mushrooms, try adding any combination of a handful of chopped baby spinach, ¼ cup of diced red bell peppers, ¼ cup diced tomatoes, or leave the vegetables out and make it plain vegan mac and cheese.
Mediterranean Mac and Cheese - Add a handful of chopped sun-dried tomatoes, a tablespoon or two of chopped kalamata olives and a teaspoon of chopped fresh basil.
Make it Spicy - add a dash of cayenne pepper, chopped jalapenos, chili powder or a few drops of hot sauce or your favorite salsa to taste.
Herbs and Spices - toss in some fresh or dried herbs (about ¼ teaspoon) such as oregano, basil, herbs de Provence, dijon or dried mustard to the sauce to taste.
Serve It With
Vegan mac and cheese with broccoli and mushrooms is a meal in itself, but there is always room for more vegetables. Serve vegan mac and cheese with a simple side salad like this arugula salad, cucumbers in vinegar, or a plain bed of field greens tossed in olive oil and a spritz of fresh lemon juice.
You Might Like These Vegan Recipes Too
Vegan Recipes for #Veganuary!