You will just love this vegan queso dip.  It's creamy, cheesy, and spicy. It will fool all of the cheese lovers in your life.
Vegan queso dip is super easy to make, in a just a few minutes you will have an amazingly cheesy dip that's so much better for you than processed cheese and it has only 7 ingredients. Here is what you will need to make this recipe: water, cashews, garlic, tamari sauce, nutritional yeast, organic salsa and a food processor.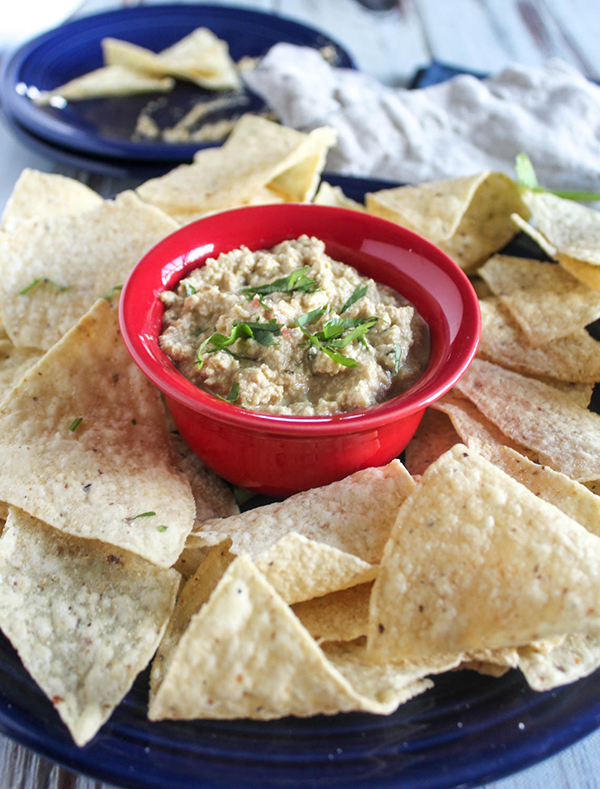 Don't let the fact that this dip is vegan scare you away.  Its texture and appearance may not look exactly like cheese, but trust me, this dip is amazingly cheesy and delicious!
I stumbled on this dip when I had a vegan pizza that was topped with cashew cheese. The "cheese" had just enough cheesy flavor which got me to thinking about cheesy creations I could make with cashew cheese. And, the first thing that came to my mind was a queso dip.
I tested this vegan cheese out on my unsuspecting cheese loving husband and he said he was sad when it was gone.  He did not know it wasn't real cheese until I told him.
Vegan queso is a much a healthier option than most queso dips, it's made with wholesome vitamin B rich cashews that are filled with healthy plant fat.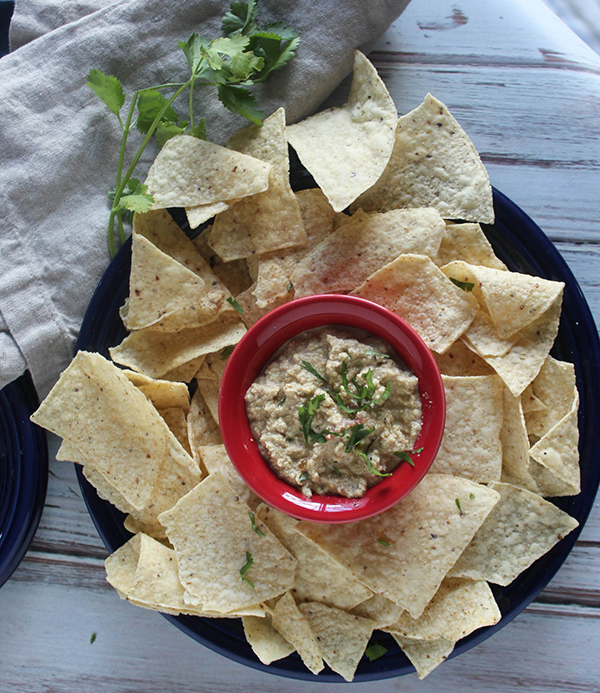 Here is How to Make Vegan Queso Dip
Soak the cashews for at least two hours up to overnight
Drain the soaked cashews and place in a high-speed blender or food processor
Blend until cashews are crumbly
Add the nutritional yeast, garlic and tamari sauce
Blend while gradually adding water until it reaches a consistency similar to queso dip. Depending on your blender or food processor the cheese may be a bit granular.
Stir in the salsa and serve with chips or cut up veggies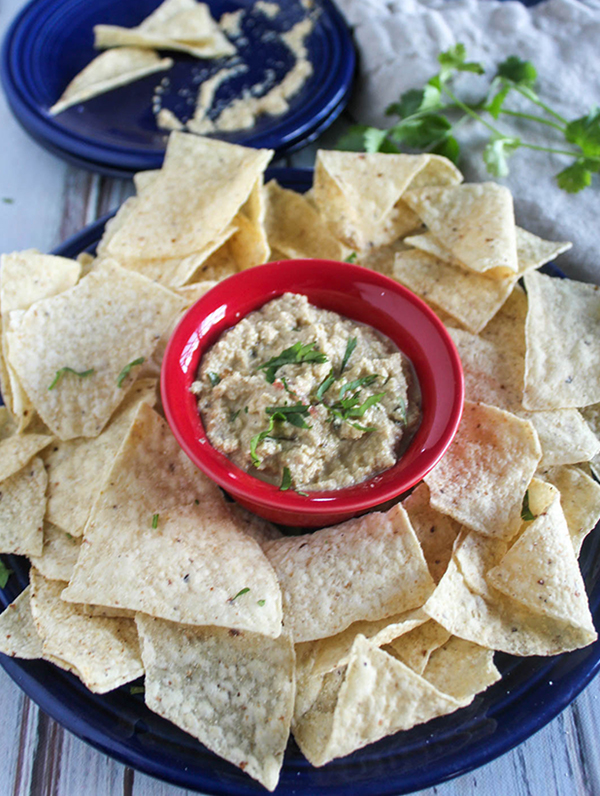 Tips for Making Vegan Queso dip with Cashews
The best type of cashews to use to make vegan queso or any cashew cheese are raw cashews. Roasted cashews will work as long as they are not salted.
Cashews should be soaked for at least two hours. The soaking process softens the cashews and makes them easier to blend into a creamy texture.
If  you soak the cashews overnight place them in the refrigerator to preserve their flavor.
Try vegan queso as a vegan cheese dip.  Omit the salsa and add a handful of your favorite herbs such as dill, basil or chives for a milder cheese dip.
While we are talking cashew cheese, have you ever tried to make your own cashew milk?
Print
Vegan Queso Dip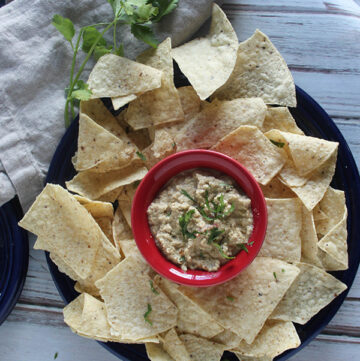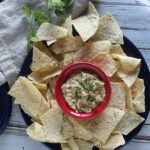 A cheesy and delicious tasting vegan cheese that everyone will love!
Author: Anne
Prep Time:

10 mins

Cook Time:

5 mins

Total Time:

15 mins

Yield:

8

1

x
Instructions
drain the  cashews
place ingredients from cashews through tamari sauce into a food processor or blender and process at high speed gradually adding water until smooth and similar to the texture of heavy cream
pour the mixture into a saucepan and cook over medium heat, add the tapioca starch cook low-medium stirrig until the mixture thickens into a cheesy texture
Add the salsa, stir and serve
Notes
Nutrition information is provided by Nutrifox,  an online calculator and is meant to be used for informational purposes only.  Even though I try to provide accurate information, these figures should still be considered as estimates.
***Please note that there are affiliate links on this page. This means that if you follow one of the links and make a purchase we will receive a small percentage of the sale at no extra cost to you. This helps us to continue to bring you good content. Thank you for your support! Simple and Savory is a participant in the Amazon Services LLC Associates Program, an affiliate advertising program designed to provide a means for sites to earn advertising fees by advertising and linking to amazon.com.***