Vegan queso dip is creamy, cheesy, spicy, and dairy-free. It tastes just like the traditional queso dip that's made with processed cheese.
Unlike most queso dips, this dip is made with cashews that have been soaked in water and blended into a cream and nutritional yeast for the cheesy flavor. It's so good, even cheese-lovers will devour it.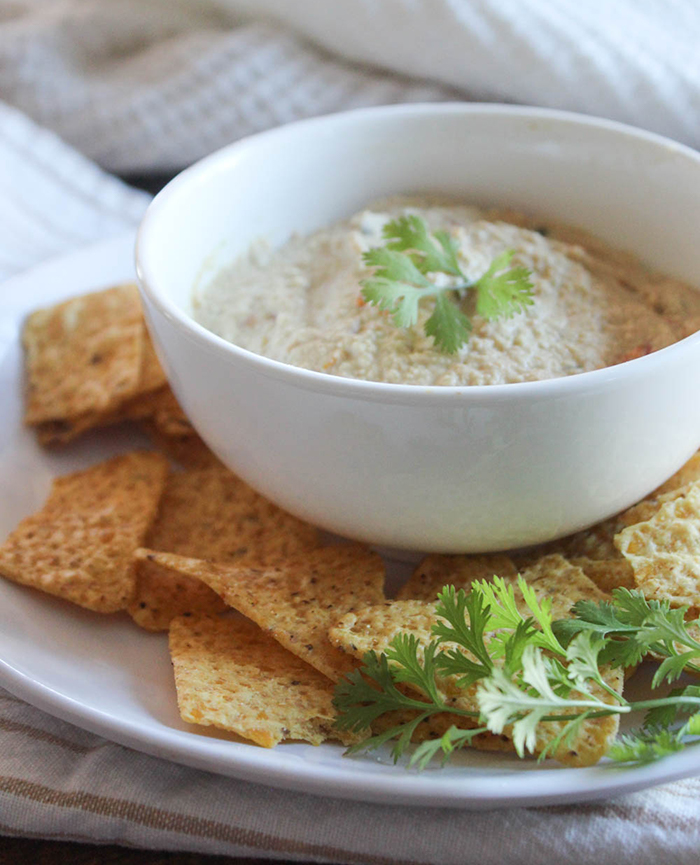 Recipe Highlights
Vegan queso is a much a healthier option than most queso dips, it's made with wholesome vitamin B rich cashews that are filled with healthy plant fat.
Vegan queso dip is super easy to make. In just a few minutes you will have an amazingly cheesy dip that's vegan.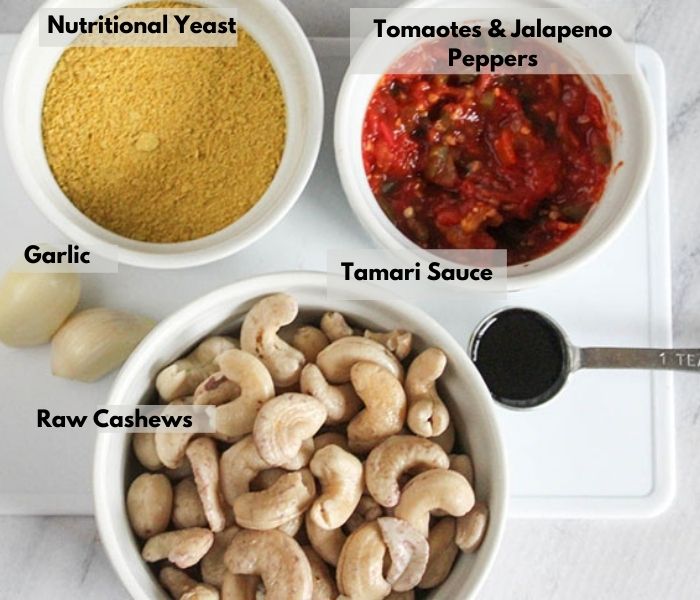 Here is What You Will Need to Make Vegan Queso
Water
Raw Cashews
Garlic
Tamari Sauce
Nutritional Yeast
Tomatoes & Jalapenos or Rotel Tomatoes

Here is How to Make Vegan Cashew Queso Dip
Soak the cashews for at least two hours in water. Drain the cashews and place them into a food processor or high-speed blender along with the nutritional yeast, garlic, tamari sauce, and water.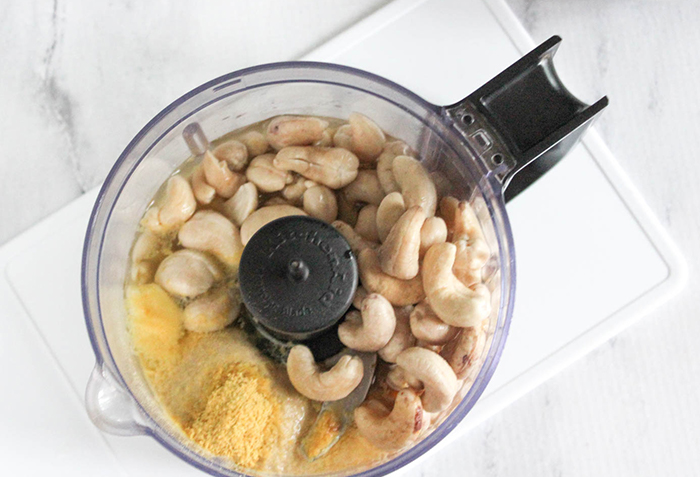 Blend the ingredients until they turn into a thick and creamy texture.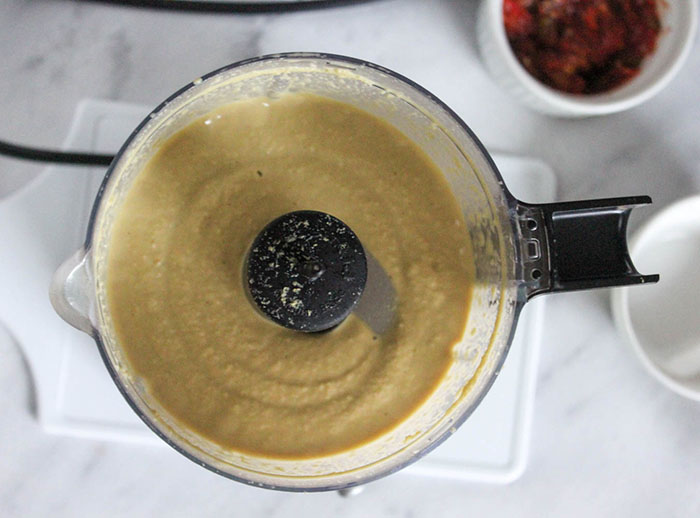 Add the tomatoes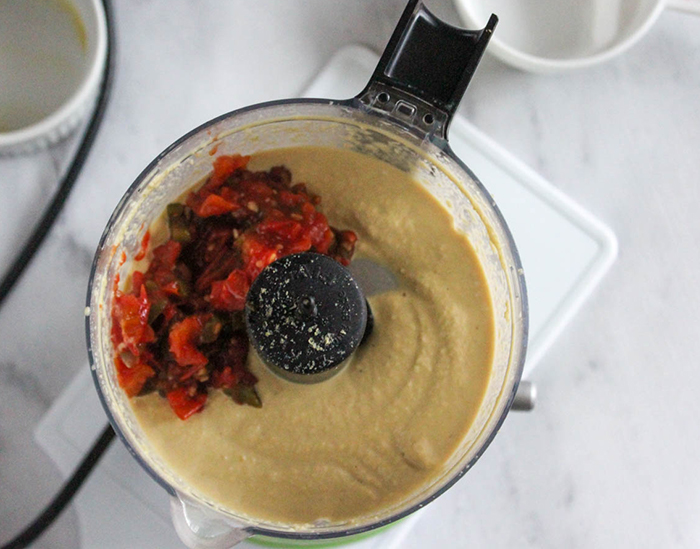 Blend quickly one more time.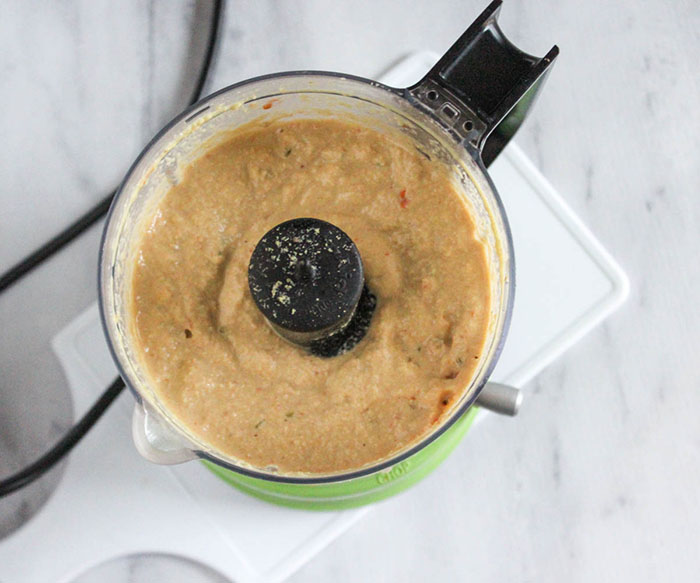 Servie with chips or cut up vegetables
Tips for Making Vegan Queso dip with Cashews
The best type of cashews to use is raw cashews. They will soak up the water faster than roasted cashews which will result in a more creamy texture.
Be sure that the cashews are covered with water completely when you are preparing them for soaking. They will absorb the water, expand and most likely not be completely covered by the end of the soaking process.
The longer the cashews soak the easier it will be to blend them into a nice creamy texture. If you soak them overnight, place the in the refrigerator to preserve their flavor.
If you prefer a cheesy texture to go with that cheesy flavor, heat the blended queso on top of the stove while gradually stirring in one to two teaspoons of tapioca flour. Continue to stir until the sauce thickens and has a bit of a pull to it.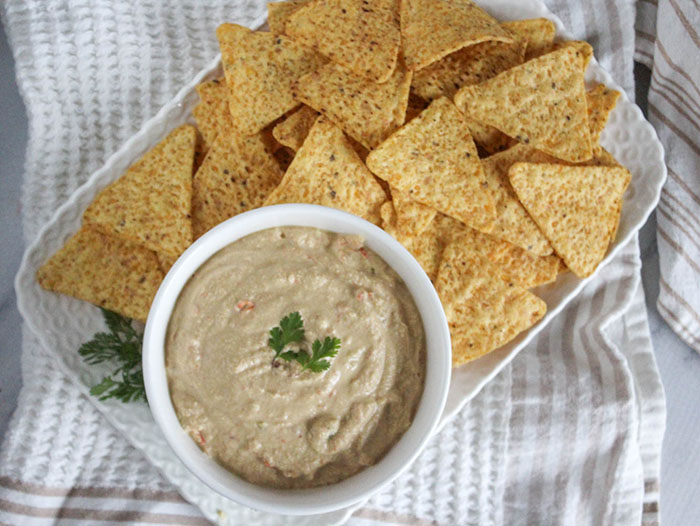 Serve Vegan Queso Dip with
Vegan queso tastes great as a dip at room temperature with tortilla chips or sliced fresh vegetables such as celery, carrots, cucumbers, and peppers. It also tastes great heated and poured over nachos or tacos for a dairy-free version.
How to Store It
Store vegan queso in the refrigerator in an airtight container for up to three days. Before serving the dip, stir it up and add a few teaspoons of water or salsa if the texture is too thick.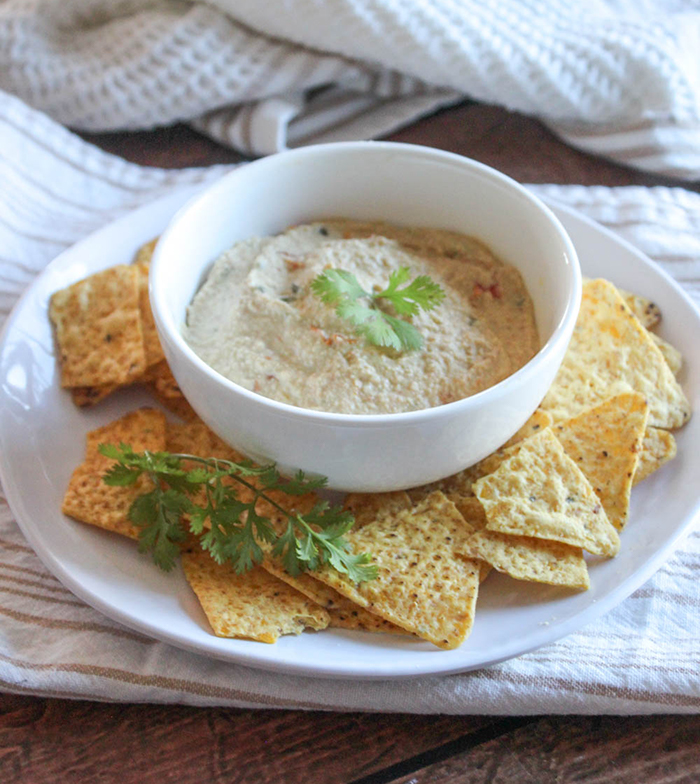 You Might Like These Recipes Made with Cashews